DES MOINES, IA — Look forward to "30 Days of Pride" from Capital City Pride this June. Its traditional three-day in-person event, typically Iowa's largest Pride celebration, will convert to a full month of combined virtual and in-person events. The plan gives Capital City Pride room to adapt if social distancing and other guidelines need to change depending on vaccination rates and whether new COVID variants trigger social distancing restrictions anew, the gropu wrote. "People can expect to see almost all of our major Pride Fest Weekend events like Silent Disco, Fun Run, Pet Parade, Community Yoga, & the Pride Parade, plus some new ones in this new month long format. Our hope is that we won't need to have social distancing and mask mandate guidelines by June BUT given the current environment, Capital City Pride will adapt and make changes to protocols while remaining consistent with recommendations of the Centers for Disease Control and Prevention and local and state public health officials," the group wrote. Learn more at its Facebook page and website.
CENTRAL ILLINOIS — The communities of Bloomington-Normal, Peoria, Springfield, and Southern Illinois overall will each have their own LGBTQ+ Town Hall's courtesy of Equality Illinois and Rainbow Cafe, coming up March 29-31. Check out Equality Illinois' event page for more information on these online events, which offer opportunities to talk with legislators about issues important to your LGBTQ community.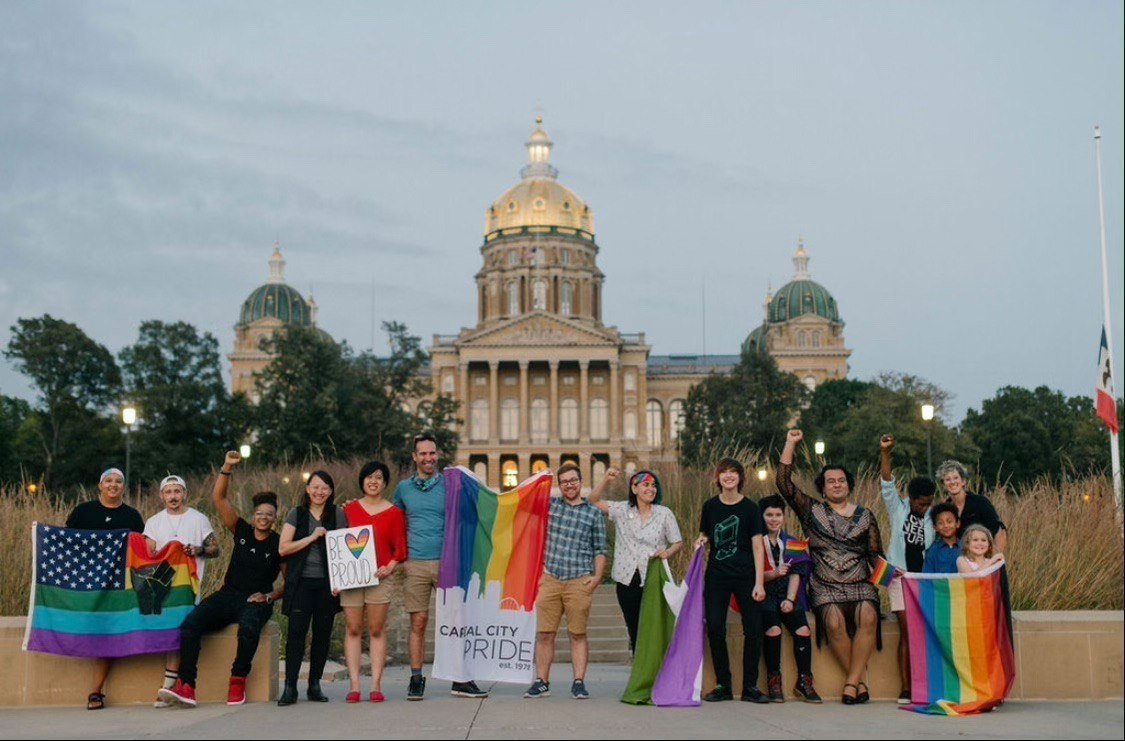 ALL OF IOWA — The upcoming 16th Annual Governor's Conference on LGBTQ youth April 12-13 will feature Quinn, a member of the Canadian Women's National soccer team who came out last fall as nonbinary and uses "them/they" pronouns. "Quinn will be the first openly transgender Olympian when they play in this year's 2021 (originally 2020) Tokyo Olympic Games… Quinn also has the distinction of being the highest Canadian ever drafted in NWSL History," organizers wrote. You can register for the conference at www.iagovcon.org
CARBONDALE, IL — Free access to PrEP, the daily medication that offers 99 percent protection against HIV transmission, and HPV vaccinations are now available to central Illinoisans. Friends of Central Illinois announced last week it will begin providing free appointments and administration of "full-slate STI testing, PrOP, HPV vaccinations, counseling, education, condoms and support for people living with HIV." Call 309-671-2144 to seek an appointment.
IOWA CITY, IA — Eastern Iowa's Lambda Softball Association is resuming "recruitment and skills days" to warm up for its 2021 season, after calling off the 2020 season because of the pandemic. If you'd like to be part of the all-gender league, head to the first two "recruitment and skills days" April 11 and 12. Find information on location, what to expect at these sessions, and more by clicking here.
DUBUQUE, IA — Key City Pride has joined forces with 1st & Main in downtown Dubuque to begin offering an LGBTQ+ night once a month, starting April 17. The venue will be in the lower floor of the bar. The group plans to announce more details soon.
CHICAGO, IL — Southside Chicago residents are rallying to seek that 13 transgender women be moved from the men's facility of the Cook County Jail to the women's facility. "Transgender women face a disproportionate amount of violence, especially from cis men," writes Southsiders Organizerfor Unity and Liberation (SOUL) about the upcoming March 28 rally at the Cook County Jail. "Nearly one in six transgender Americans—and one in two black transgender people—has been to prison. Once behind bars, discriminatory policies and the constant threat of sexual assault can make prison a living hell." The event will feature "storeis, chants, ballroom and of course palms!" It is part of an overall recognition of the Transgender Day of Visibility coming March 31.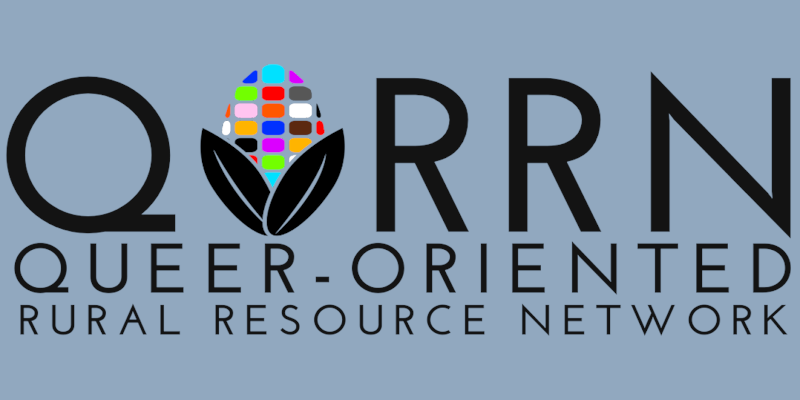 IOWA CITY, IA — The Iowa Freedom Riders, Iowa City's social justice organization that formed over the summer in reaction to the George Floyd killing, are seeking volunteers for a variety of tasks including outreach, technology and even cooking. To apply, click here to fill out the application form.
DEKALB COUNTY, IL — If you live in DeKalb County to the west of the Chicago area, or if you visit there regularly, you're encouraged to participate in a survey on LGBTQ+ life in rural Illinois. The survey is sponsored by the Queer-Oriented Rural Resource Network (QORRN), and is aimed to seek an intersectional perspective on what it's like to be LGBTQ+ and live in DeKalb County. For more information on the survey, read the Illinois Eagle's article here.
(The Illinois Eagle, based in central Illinois, contributed information for these community briefs.)