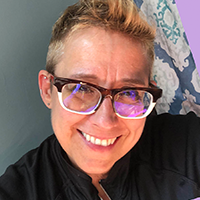 Christine Hawes is editor and founder of The Real Mainstream. She has worked and written for more than 20 years for traditional and alternative publications and is also a freelance writer, education communications specialist, part-time composition instructor, and a former political consultant. She earned her bachelor's degree in political science, journalism and English from the University of Northern Iowa, and her master's degree in public affairs reporting from the University of Illinois-Springfield's PAR program. Reach her at chris@therealmainstream.com or by voice or text at 319-777-9839 to inquire about story ideas, submitting a column, providing feedback or advertising.
Read Chris' articles
Click on any author to see all of their writings published in The Real Mainstream.