Life in America can be challenging when you wear a hijab.
Huda Fahmy shares her experiences as an obviously Muslim woman in America with humor and wit in her book "Yes, I'm Hot in This." This comic collection of her experiences reveals the Islamophobia and ignorance that Muslim-Americans have to deal with.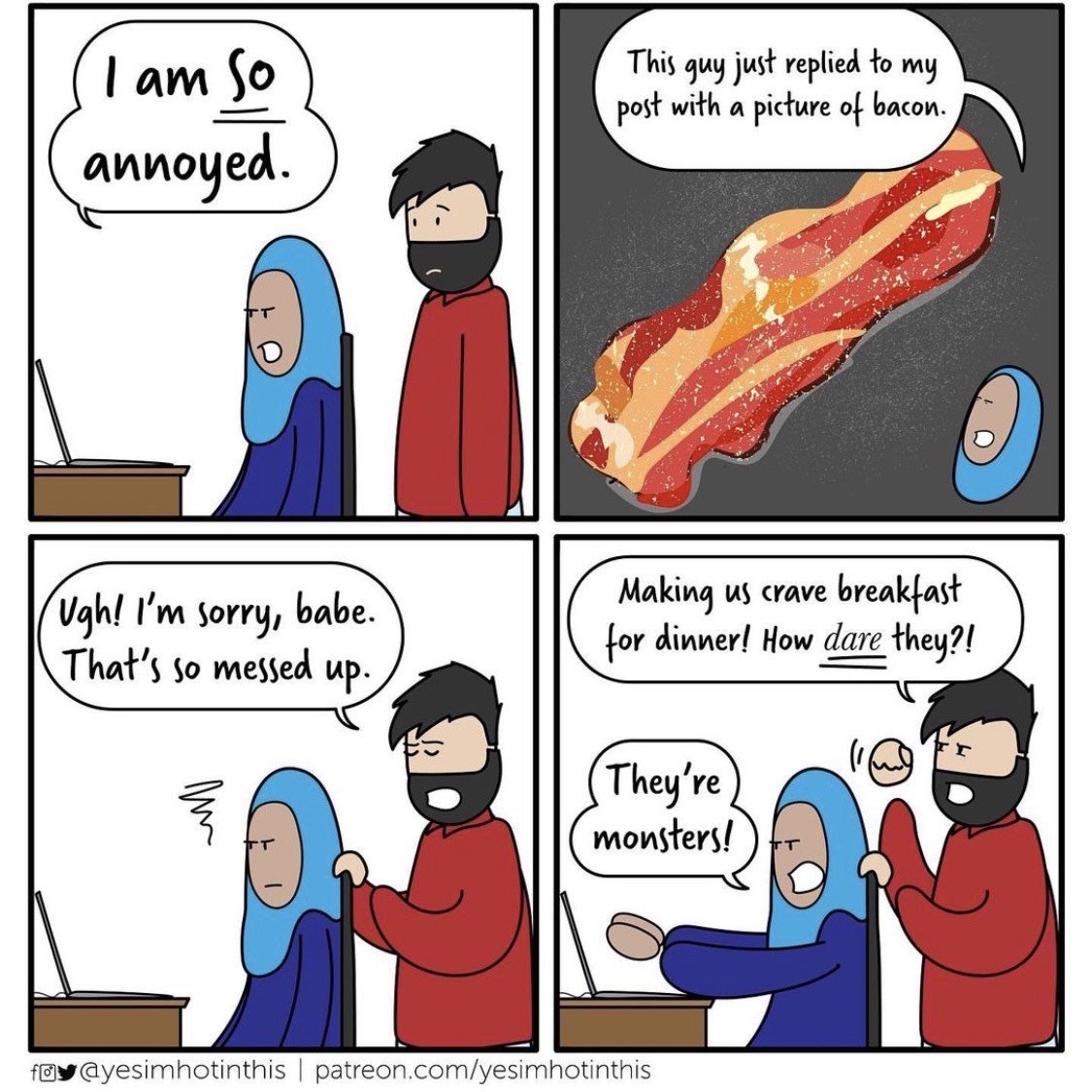 One recurring theme in Fahmy's book is dealing with people who react with instant negativity and hatred when they see a hijab. Her comics show her responding with poise and witty comebacks, but Fahmy said that it's always scary.
"It is jarring at the time, even if I might be standing up for myself, even if I'm talking back and I look like I've got it handled," she said. "It's still very lonely, and it's very scary."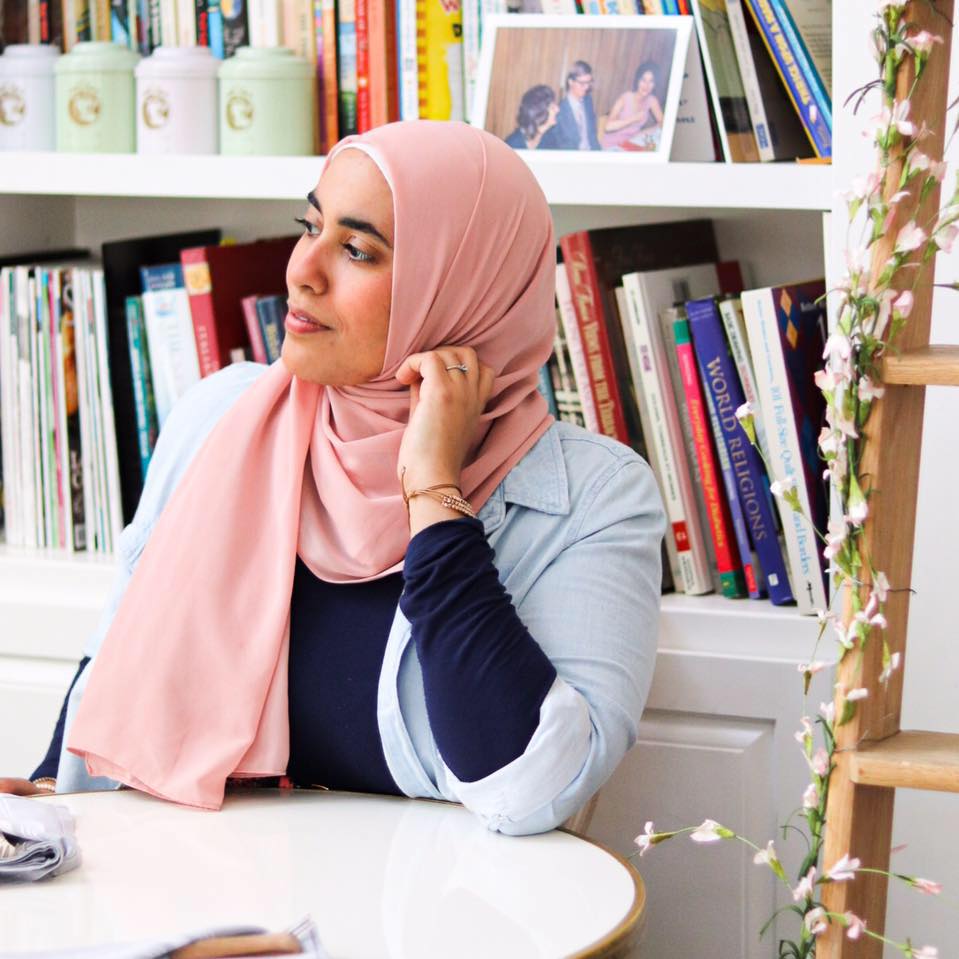 Ideally, Fahmy says, she'd like someone in that moment to step up and and say, "Hey man, shut up" or "You need to keep walking" or "Who do you think you are?"
But, she says, she understands that people may not feel safe confronting the person spitting abuse at her. In that case, Fahmy says, she would love someone to just stand next to her and have a conversation, talking about the weather or complimenting her hijab — or anything that takes the attention away from the abuser and diffuses the situation.
Another theme of "Yes, I'm Hot in This" is strangers or passing acquaintances asking her questions about being Muslim. Fahmy said that there is a time and a place for such conversations, and a random public bathroom is not it.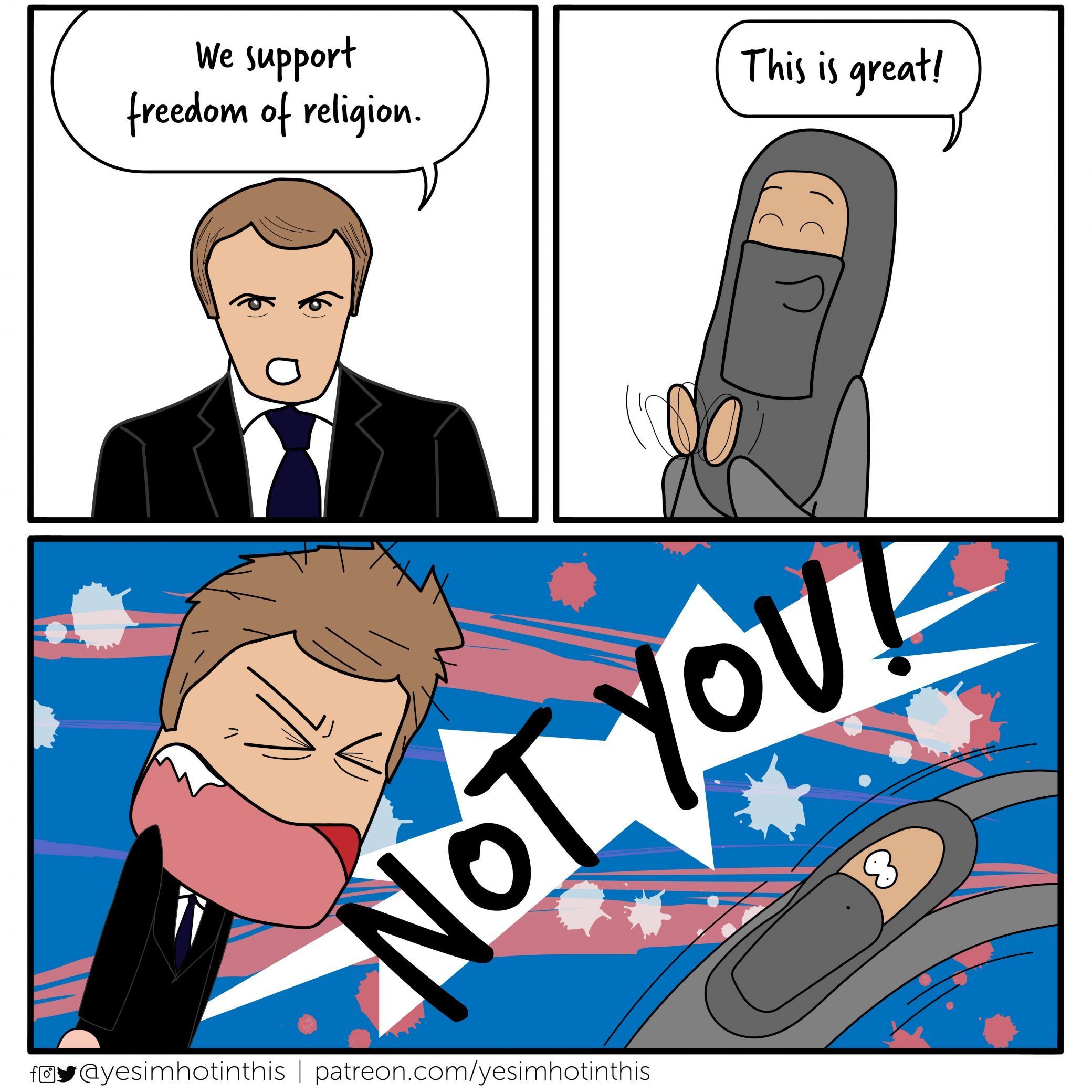 "You don't know where their headspace is at; you have no idea what they are going through that day, and they're not always in the mood to answer questions," Fahmy says. "And always, anytime I get asked a question, no matter how well intentioned the person is, I always feel like I'm on the defensive. I always feel like I have to explain away something or defend something, and I'm not always ready and prepared to answer these questions. It's just exhausting sometimes."
Fahmy says she knows that many Muslims don't mind those questions. Her mother, for example, loves answering questions and will beg people to ask them. Still, Fahmy says, it's better to refrain from those questions, especially to people you hardly know.
A better place to turn for answers to questions is your local mosque, Fahmy suggests. "Otherwise you're just really disrupting someone's day."
Fahmy's second book, "That Can Be Arranged", is a graphic memoir about Fahmy's arranged marriage to her husband Gehad. Arranged marriages are often talked about negatively, and Fahmy's book shows her positive perspective of arranged marriage as an observant Muslim.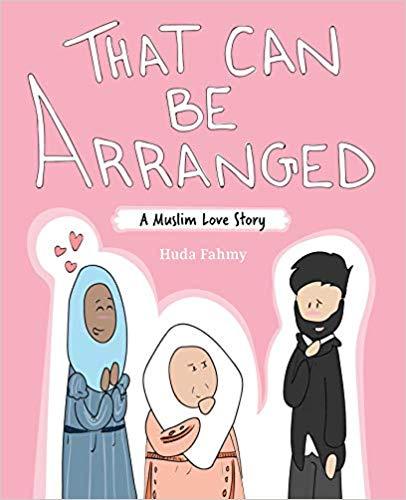 "I'm just here to share my voice and tell my story." Fahmy said. She does her best to avoid trolls and will continue to write comics about her life.
Fahmy is working on a third book, which may be published in 2021. Follow her on her webpage at "Book a Muslim," or on Facebook, Instagram or Twitter.