Zach Gillette used to feel self-conscious and insecure about his weight, the lessening hair on his head, and the bursting hair all over the rest of his body. 
Then he found the Capital Bears, where the motto is "bear is a state of mind."
"When I first moved to Des Moines, I was very timid. I wouldn't take my shirt off in public," he said. "After being involved in the Bear group, and the positivity that comes from this group, where it's positive reinforcement all the time, now it's hard for me to keep my shirt on. I would say I have grown in leaps and bounds."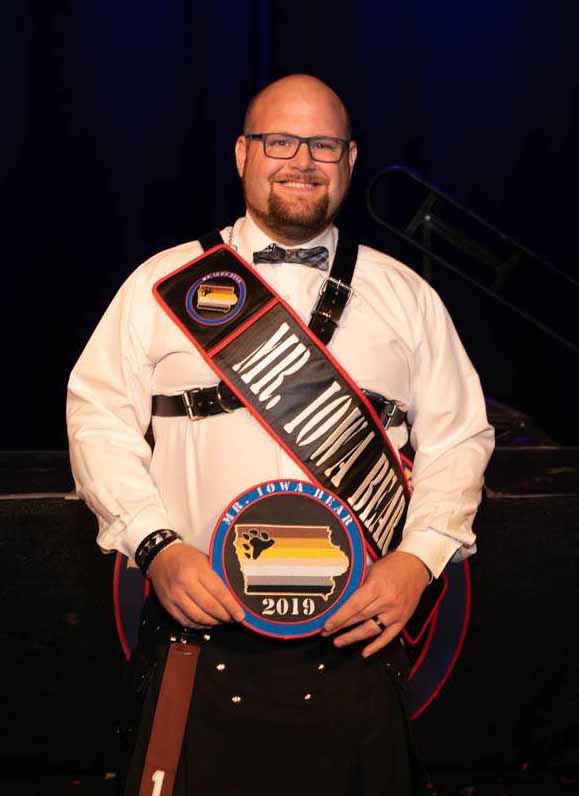 Gillette also learned to embrace his thinning hair by shaving it off — and gloried in his facial hair by growing a six-inch beard rather than keeping a trim goatee. "It's all about positivity," says Gillette. Crowned Mr. World Bear 2021 in August, He now aims to help spread word about modern-day bear culture. Once all about body fuzz and girth, bear culture is now all about overall body positivity — of any gender, and with or without hair, muscles, bulk or any other things traditionally associated with masculinity.
The "old" definition of bear culture was around as recently as 2014, when a celebrated photo display called the "Brotherhood of Bears" featured almost all large, hairy men, shared HuffPost. In 2010, the Gay and Lesbian Review wrote about "hairy, bearded, brawny-to-bulky gay men usually displaying aspects of traditional masculinity." Modern-day bear groups use thoughtful language to capture the original bear spirit and positivity.
"Queer men similar in interests, most of them big, hairy, friendly and affectionate," focused on "nourishing and valuing an individual's process of making friends and learning self-care and self-love," writes the LGBTQIA Resource Center Glossary of the University of California-Davis.  The Black Bear Brotherhood refers in its description to "men of size" but not fuzz.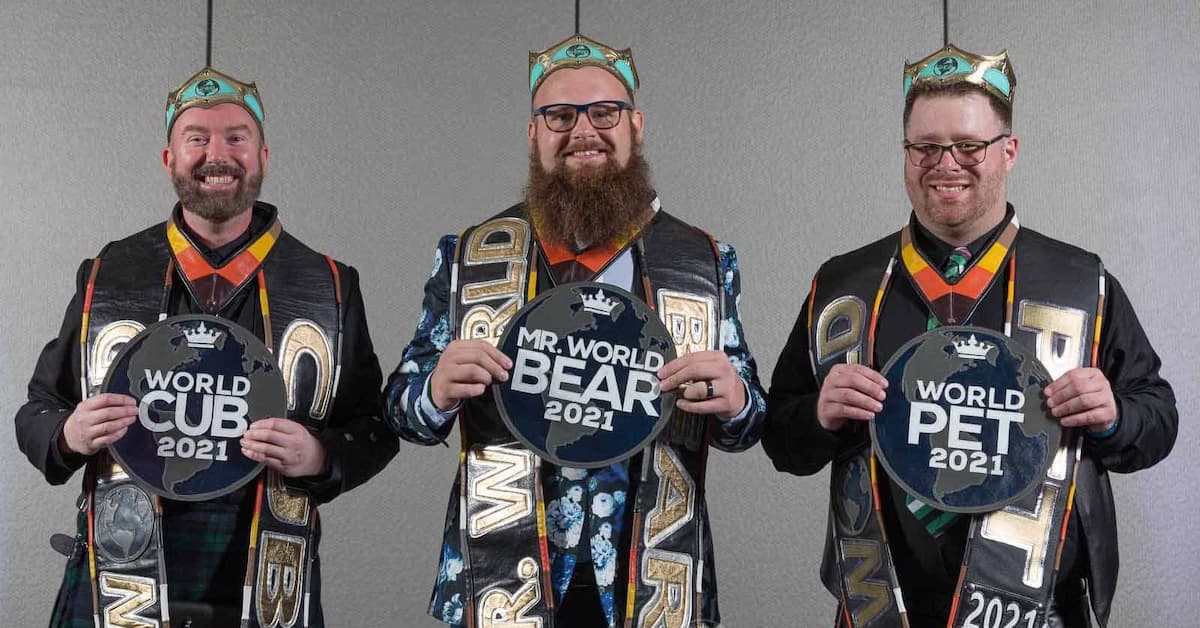 About the hair … Gillette acknowledges always joying in his natural coat. "There is something about lying in bed, and rubbing my chest or my stomach, and feeling the soft hair, and running my fingers through it," he said. "That's soothing for me. There is also that assumed masculinity with being a hairy man:  people see you and automatically assume you're this macho man. i'm 6'3" and 260 pounds which can be a little intimidating. But once they get to know me, they're like, 'you're just like a big old teddy.' "
Gillette's new title is largely  about his commitment to bear culture. Participants had to hold a title from a previous competition; Gillette's titles were Mr. Iowa Bear 2019, and North American Bear First Runner-Up 2019.
The competition downsized out of necessity this year, cancelling in 2020 because of COVID and requiring vaccination and masks this year, Winners like Gillette had to earn at least 80 out of 100 points regardless of whether they had a competitor. The weekend included fantasy (Gillette chose leather), "themewear" (Elvis in Graceland, with teddy bears for the audience), and a speech.
Gillette focused his speech on mental health — as a battle people wage, rather than a condition from which they suffer. "Somebody battling for their mental health should be no different than somebody battling cancer," Gillette said. "Your mental health is just as important as your physical health, and I think that over the last year, everybody has felt some sort of mental health issue."
The topic is more personal for Gillette, who lost his younger brother Steven to suicide four years ago. The loss inspires Gillette to constantly "show my vulnerability" so that others might also feel comfortable being vulnerable.
"Even if I am able to help only one person, to tell their best friend 'I am battling this,' it's worth it."
One of Gillette's best friends says his approach to mental health has already helped him. Software manager Michael Weeks says the Bears and Gillette have helped him overcome depression — and stop shaving his own body hair.
"The group befriended me and made me feel welcome," Weeks said. "And a lot of it is because of the good, positive energy that Zach exudes."
(cover photo by Entendre Photography)