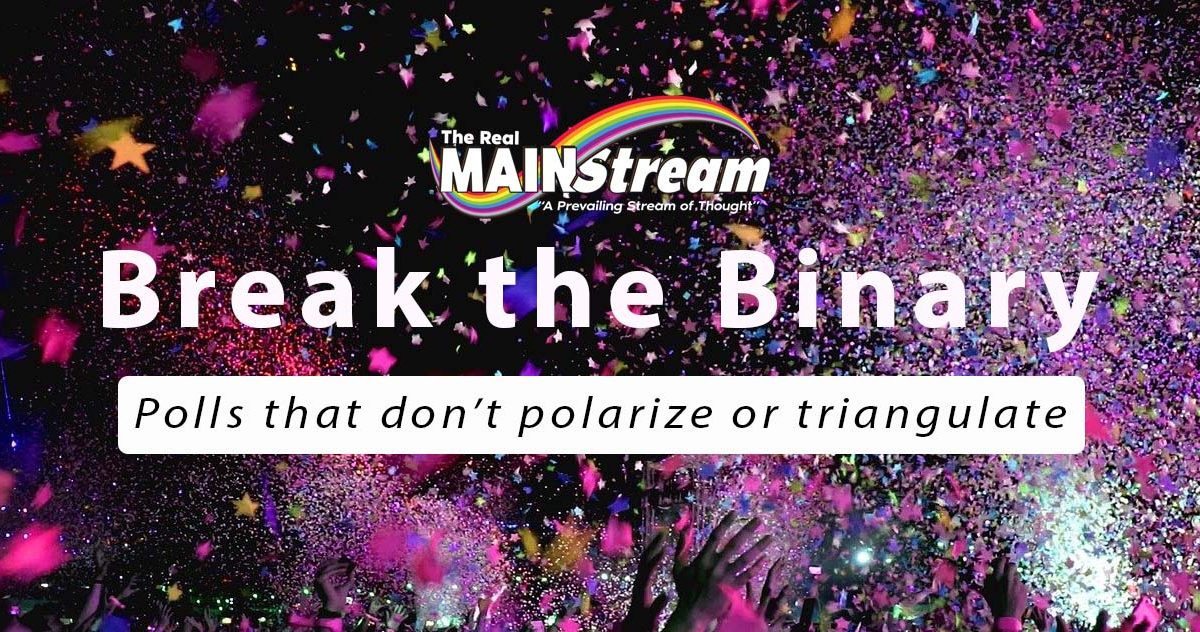 This poll is a new weekly feature on TheRealMainStream.com to encourage the public's thoughtful interaction on current affairs, without polarizing respondents into "us versus them" or triangulation.
Distinguishing characteristics:
• Every poll features more than three choices.
• No poll choice is ever the opposite of another.
All choices are randomly shuffled to guard against choice order influencing respondents' decisions. After the poll, we offer you the option of providing basic demographic information, to give each week's results maximum context and meaning. Each week, we'll pose a new question.
Polling for this week's question closes 9 a.m. Sun., May 16. Results will be shared in the May 16 TRM E-Blast.
If the poll does not appear for you on this page, click here to access it directly!