For most of us, the thought of wandering the streets in our birthday suits is terrifying. But being a nudist is actually good for the body and soul. Health Journal shares that being nude can be good for your sleep, self-esteem, skin, immune system, and bones. Allowing yourself the freedom to escape the oppression of clothing can be as refreshing as running under a sprinkler in the height of summer.
Our instinct to be naked is so primal, it seems absurd that we have opted for clothing in most societal settings.
In my early days as a burlesque artist, I was at first surprised to learn that other artists often choose to chat comfortably in various stages of undress while backstage at shows. This helped me with my own body issues, to realize that in plain light, most everyone's bodies are a bit lumpy and bumpy. Before then, I'd never had a chance to be nude with other people in an environment where it wasn't a big deal or embarrassing.
I had a further epiphany when I was invited to pose in nude for Sir Charles Billich, an Australian painter whose work is on the walls of the White House and the Vatican. I will never forget that first encounter, as I lay poised on the cold marble table in front of him, worrying mostly about the mosquito bite on my bum and my cellulite. His interpretation of my physique was, on the contrary, breathtakingly beautiful.  I witnessed magic in that first encounter, as Billich sketched away my flaws, my scars and my self-doubt into lines of glorious, figurative work.
I felt a part of myself slot back into place.
Are you itching to discard those layers and your inhibitions, too? Maybe you're already disrobing and wondering where to go. Here are five ways to celebrate nudity. Some allow us to watch as onlookers; others to participate by being naked ourselves: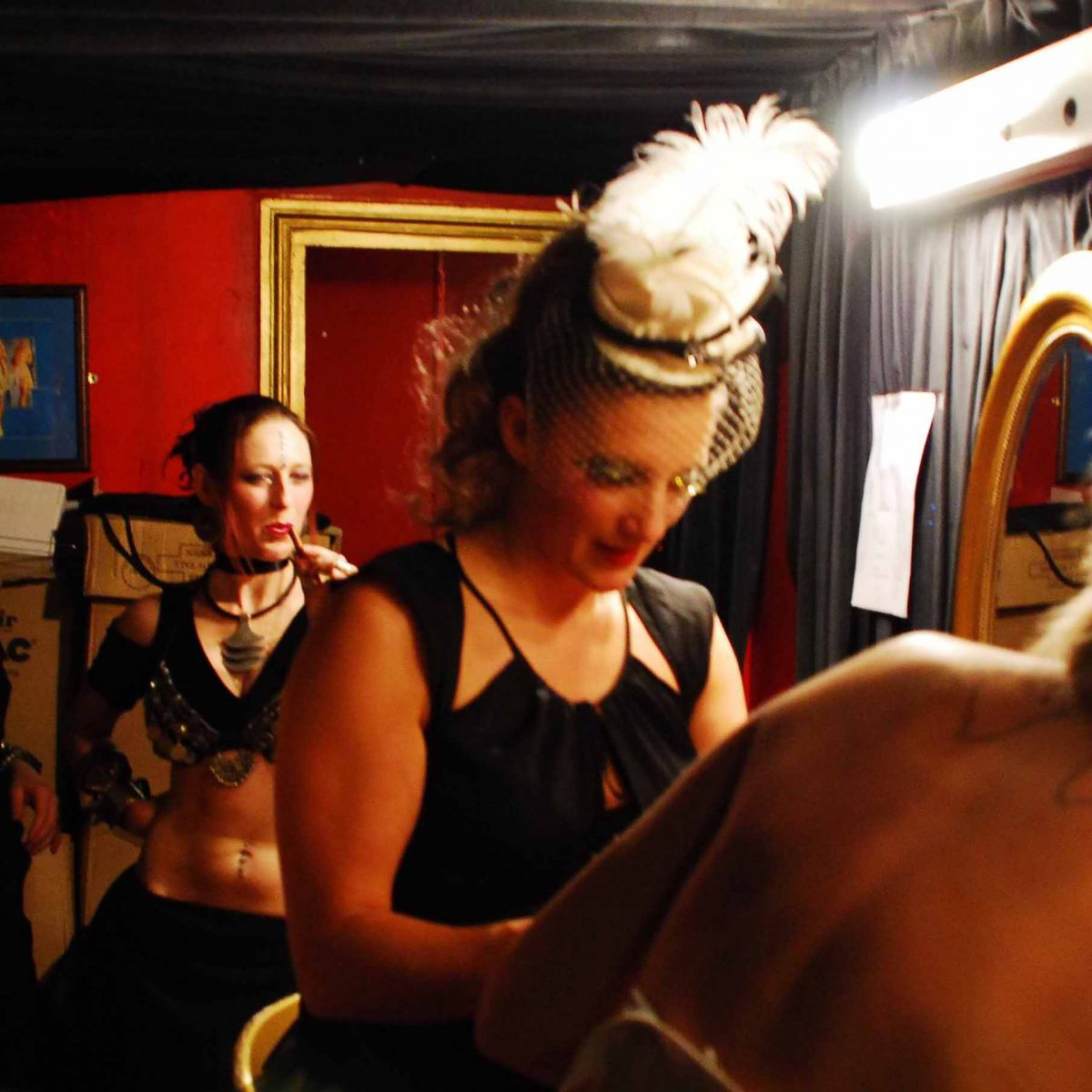 • Pose Nude for Life Drawing Classes Online: This is a way you can enjoy being naked in a safe context, where the human form is exulted and appreciated. Life drawing classes can be found in most cities.  You are paid to celebrate your naked self. This can be a liberating way to line your pockets (if you can remember where your clothes are after the session!) 
During the pandemic, online life drawing classes became a renewed phenomenon,  with thousands turning to Zoom and unlocking their dormant creativity because of the extra time on their hands, reports The Guardian. But sculpting, sketching, painting, photographing and recreating the human form in all its nude glory has been around for decades.
It can be found in local art classes, galleries and museums worldwide. Billich, who has three decades of illustrating the naked human form, says capturing the nude human form poses a timeless question. "Where do you draw the line between good taste and sleaze, pornography and eroticism? These are areas which have always been of prime interest in more prudish times than now."
• Visit Crazy Horse Paris virtually. If appreciating the naked form as an onlooker is more up your street, why  not try making your way virtually to the famous Parisien show house, Le Crazy Horse? In person, this low-ceilinged venue, with intimate red velvet and a dimly lit interior, feels as cozy as if you've been invited to a private boudoir show. It is tasteful, elegant and drips with the sultry flair the French are renowned for worldwide. Le Crazy Horse began a rigorous Instagram life programme during the pandemic, featuring videos still available online. They give insight to the effervescent energy of this team.
A self-described "legendary cabaret that exalts femininity," the focus of Le Crazy Horse is to "celebrate femininity at large and the spiritual, emotional and physical beauty of women," writes creative director Andree Deissenberg. "The last thing one remembers after seeing a Crazy Horse Paris show is the relative nudity, the colours, the emotions, the lighting, the creativity and the talent." Their signature performance, "God Save Our Bareskins," features a military-style march of topless soldiers.
• Enjoy the spirit of a Spencer Tunick shoot – or participate, if you can! If you dare to bare in public, Spencer Tunick is a photographer specializing in gathering models of all shapes and sizes in their birthday suits for large-scale nude shoots. His most recent shoot was in late October, gathering more than 200 volunteers for a nude photo shoot in the Dead Sea. 
Since 1994, Tunick has photographed over 75 installations around the world. "For me, the body represents beauty and life and love," Tunick told The Guardian in a recent interview. His models have said they feel natural without clothing. If you're keen for this en masse naked experience, keep an eye on Tunick's website for upcoming shoots and details on how to apply to participate. Please note: models must be 18+.
• Go to a nudist beach. Naturists, as they tend to be called, are people who practice non-sexual social nudity. Groups for them can be found worldwide, and beaches are a popular place for nudists to gather.  The thrill of diving into water with no clothing is an adrenalin rush of its own and comes with the added benefit of an all-over tan, no lines. Just be careful not to get sand in any unexpected places!
• Enjoy a naked sauna: In Finland, being naked in a sauna is required. This can be a revelation to those of us who come from more conservative cultural traditions. Once tourists experience being naked publicly, they feel refreshed and leave with a new perspective about their own bodies. This is partly because in Finland, sexes are segregated. Even more importantly, the sauna is treated with an almost religious reverence in Finland, seen as a place to be cleansed and revived.  You can find a few naked saunas in the United States at Urban Matter, "15 Secret Spots Where You Can Get Naked in America."
I hope my stories and columns will help all others, not just women, realize you do not need to be defined by the traumas in your life! You can embrace nudity and use your difficult pasts to fuel your aspirations.
"Burlesque has been such a lifeline to me because of how my sensuality was restricted in my youth, raised in a strict Christian Brethren household (a topic I'll share more about later!). I love the way burlesque costumes accentuate womanly curves, and how powerful the theatre of the striptease is: comical, seductive or playful all at once.  Throwing myself into burlesque has healed me  and helped me learn to accept myself and feel at home in my own skin. I have now run burlesque events and classes in eight cities in four countries and taught over 15,000 women. I think back on those early days of the strict church life and feel so relieved to realize I am not a blight on the face of the earth because I love dance, and that I will not be struck by lightning for my female prowess. It has been a beautiful resolution to pass on my love of the dance to thousands of women worldwide and to see the way they hold themselves with pride, arming them to leave bad relationships and go for big promotions because they, like me, finally realize their worth."