Read about how The Real MainStream is reworking itself to better serve Iowa and Illinois.
Whenever I run across one of my keepsake copies of the first 13 editions of The Real MainStream, published before the current worldwide pandemic, I feel awash in memories and sensations.
"We'll never give up the handshake!" joked a customer and I in early March. Mere days later, he and dozens of others in our circulation area announced they were saying "no" to not only handshakes, but all in-store traffic for a few months.
Back in March, as I finished what would be our last run of 6,000 copies throughout 210 locations in 11 counties, news reports kept flowing about this mysterious virus in China. I remember sheepishly multiplying my use of hand sanitizer. "Just in case," I told myself.
I remember the twinge of guilt as I bought a few extra containers of disinfectant wipes and used them during my trip in a way my mom used to scold me not to. "It'll be my little secret that I maybe wasted all these wipes," I remember reassuring myself. Then there were those moments of discreetly trying to avoid touching the hundreds of countertops and wire racks out there on the delivery route, and hoping the clerk didn't notice and take offense ….
Wham. Bam. Pow. To quote one of our columnists. Everything changed so fast. Within weeks, the world became a different place, for all of us.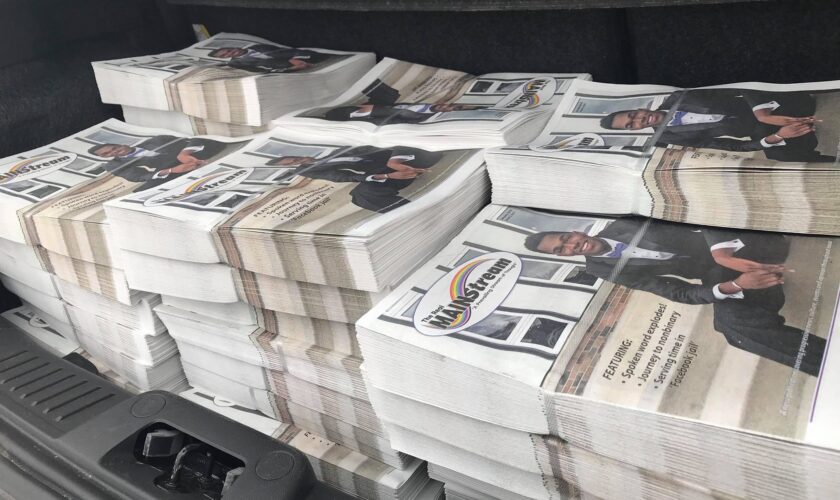 Like everyone, both individuals and businesses, The Real MainStream had to pivot quickly in several ways, several times, since the coronavirus crisis struck in March. Thank you to our advertisers for pivoting with us.
And then it became important to adjust yet again, in deeper ways, following the agonizing death of George Floyd in late May, and the newly exposed unhealed wounds of previous unjust police killings.
With the foundation of a goal to fulfill our original mission, we've adjusted, reinvented and now are re-emerging. We are doing this with the support of our savvy advertisers — and so far without the aid of GoFundMe accounts, media coverage of the burdens of our industry, or federal or state aid. We're doing almost all of it behind the scenes, with more adjustments happening all the time.
Many of you are familiar with that approach. You're constantly pivoting to do what you must because you care about your customers and community. You can read about several of our advertisers who have mindfully, sensitively, and diligently adjusted their operations to better serve the public.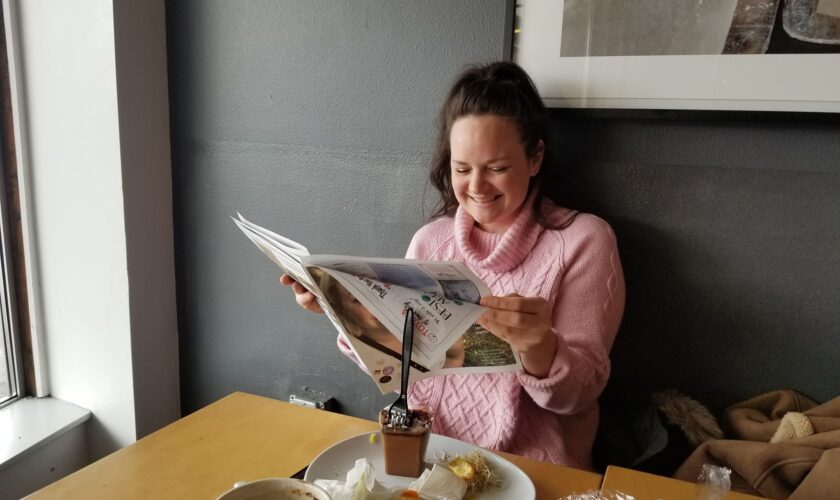 They include Toyota of Iowa City, Old Capitol Screen Printers, ReAlive Metaphysical & Repurposing, Shakespeare's Pub & Grill, Beadology Iowa, Velvet Lotus Tattoo, and Corner Store Apothecary & More. Eventually, we will run awareness profiles of all of our advertisers.
Before I walk through our new changes, join me for a moment in revisiting our mission.
We formed this paper to help promote a more collaborative Iowa that works better for everyone, especially marginalized voices such as the LGBTQ, women, people of color, seniors, people with conditions. We're trying to breathe new Midwestern life into the term "intersectional."
The two-fold jolt of coronavirus and the renewed press for racial justice make this mission more important than ever. So we've expanded into Illinois, and found a new way to fulfill our mission.
Here's a rundown of how we've changed The Real MainStream to respond to our newly urgent times: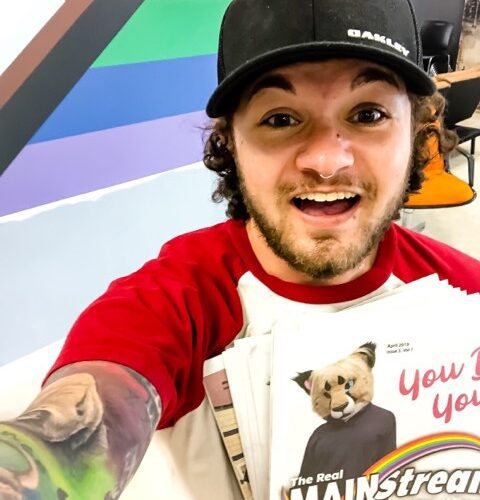 Look for more music, arts, theater and commentary. Look for more coverage on spirituality, as well as passions and fetishes. Look for more glimpses into the progressive gems throughout Iowa — AND Illinois.
Best of all, The Real MainStream is still (as always) a naked work in progress, as obviously imperfect as it is clearly ambitious, baring its struggles while more boldly offering its new, colorful face. Already, we have new writers and guest writers with new perspectives (Dawn Frary, Goddess Carroll, Katie Arcenas, Eric Kusiak, Mandi Nichols). And we have ongoing writings from people who have been with us for more than a year (myself, Caleb Rainey, Cheryl Weatherford, Becca Hathaway, and Abby Schwartz).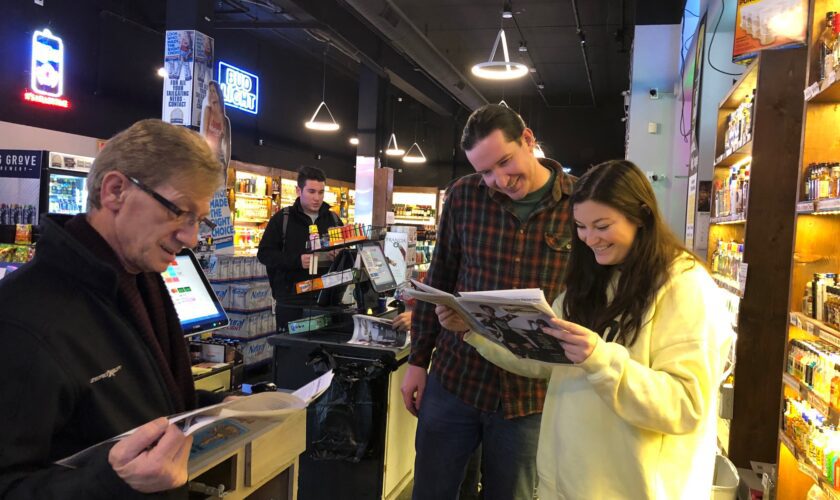 The changes we've undertaken seemed, at first, like a mountain to climb out of necessity, for survival. They've emerged to be needed adjustments that help us provide better and brighter journalism.
We're now better poised to provide more of the unique coverage we've promised, with greater urgency, awareness and humility. Join us in embracing a brighter future, and higher expectations of ourselves, in our mission to inspire useful discussion and historic action for a more collaborative Iowa and Illinois that are better for everyone.
To reach The Real MainStream with news, an interest in writing, or to advertise, call 319-777-9839, or email reachus@therealmainstream.com.