ELDON, IA — It doesn't get much better than this for a budding artist — or for a humble small town with a renowned American feature.
Katlynne Hummell Underhill is painting the largest outdoor mural of her career (20 feet tall by 30 feet wide), featuring an iconic art image (the farmhouse from Grant Wood's "American Gothic" painting), with the support of a revered arts organization (The Grant Wood Art Colony), in her hometown (Eldon, Ia.). And, her resourceful technique will likely help preserve her work longer and better.
"I feel like I'm a lucky person," says Underhill, who first began creating murals in 2017. "I've worked jobs I didn't really care about before, and now I'm doing my dream job, doing murals all the time."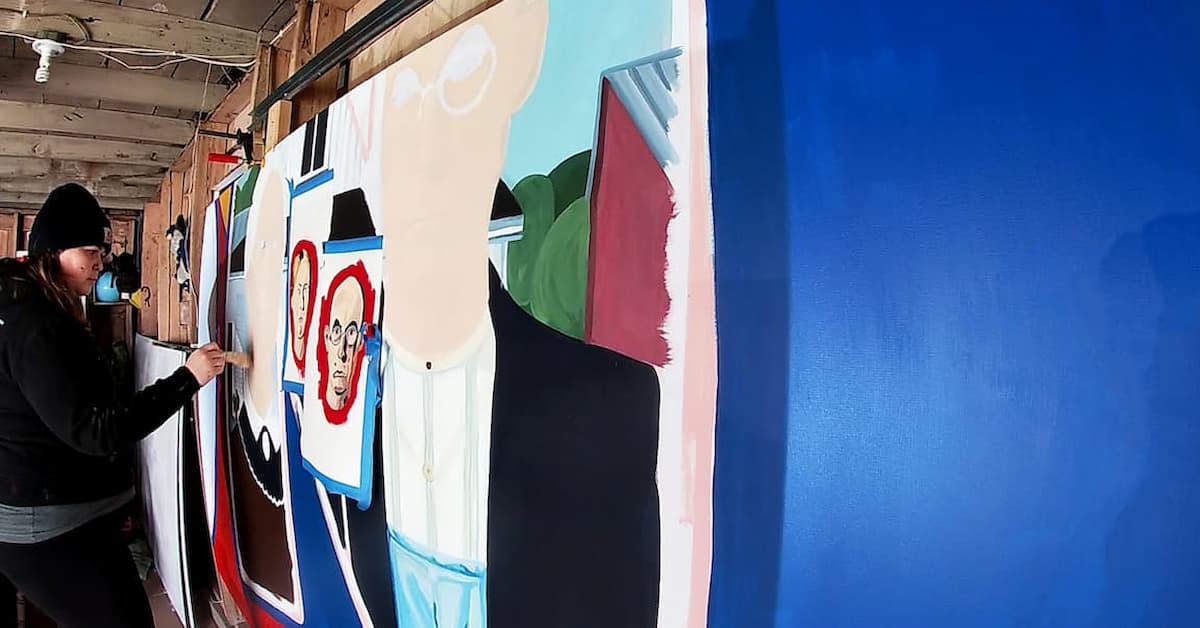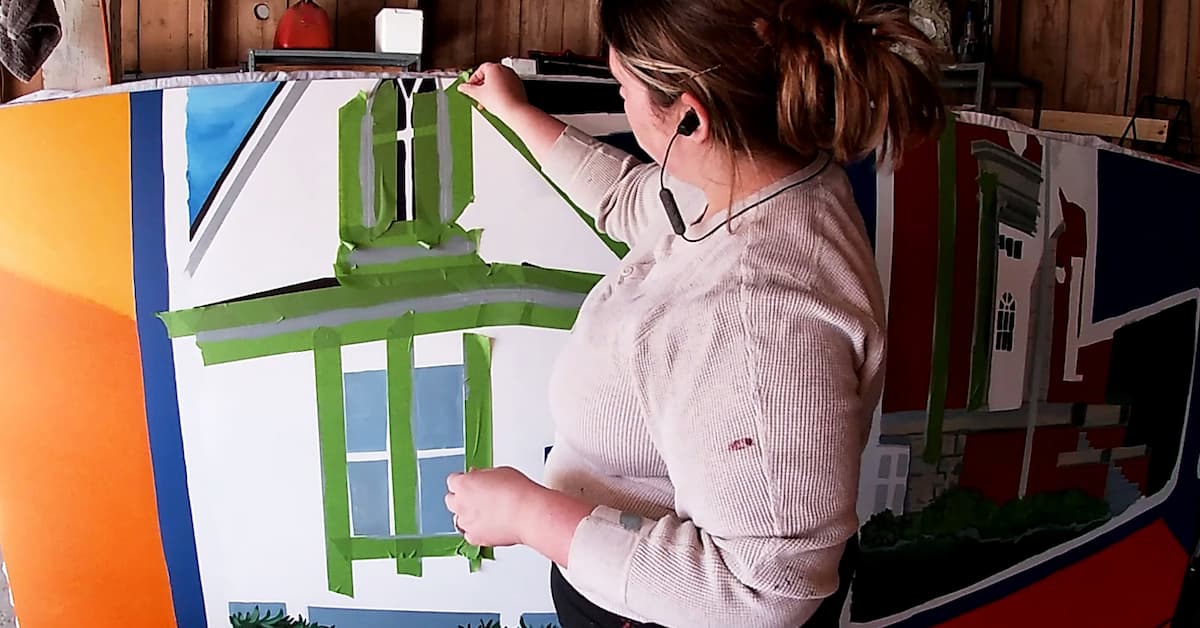 Eldon also feels lucky, says Patti Durflinger, a former teacher and former Eldon City Council member. She recruited Underhill for the Eldon mural after reading about Underhill (formerly Katlynne Hummell) in an article about murals at 10 other Iowa communities through the Grant Wood Art Colony. Underhill's contribution was a 21- by 15-foot mural, 40 feet in the air, on the water tank in Lowden.
"Murals are such a great way to bring the community together, and creating a sense of pride," Durflinger said. "When I saw Kat was from Eldon, I thought, 'This would be really great to have a hometown(er) for this project.' "
Murals can actually help communities become stronger and healthier, according to some research. A mural project along one major boulevard in Los Angeles triggered an increase of 5 to 50 percent in revenue for businesses along the thoroughfare, reports Fortune Magazine in March 2020.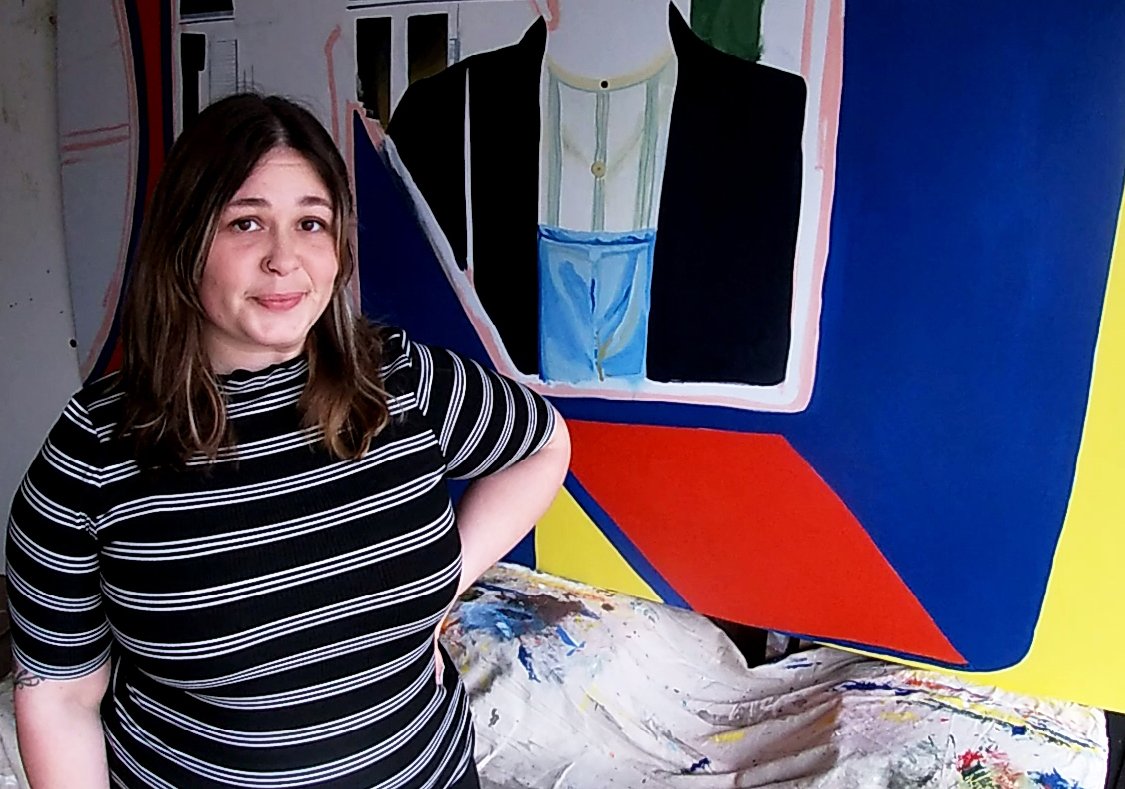 That's one reason why so many mural projects are happening in Iowa and Illinois. Another is to honor social events or causes, and many of today's murals are inspired by the push for social and racial justice inspired by George Floyd's death in May 2020.
Iowa City is seeking feedback for a Black Lives Matter mural, reports the Gazette. Sioux City just finished a project that placed 51 murals all throughout the downtown area. Dubuque is also launching a new mural project focused on social justice, reports the Telegraph Herald. Cedar Rapids just put out a call for artists to provide murals along its nature trails, local media reported. In the past year, new murals can be found in Des Moines, Ames, Council Bluffs, Waterloo, and more.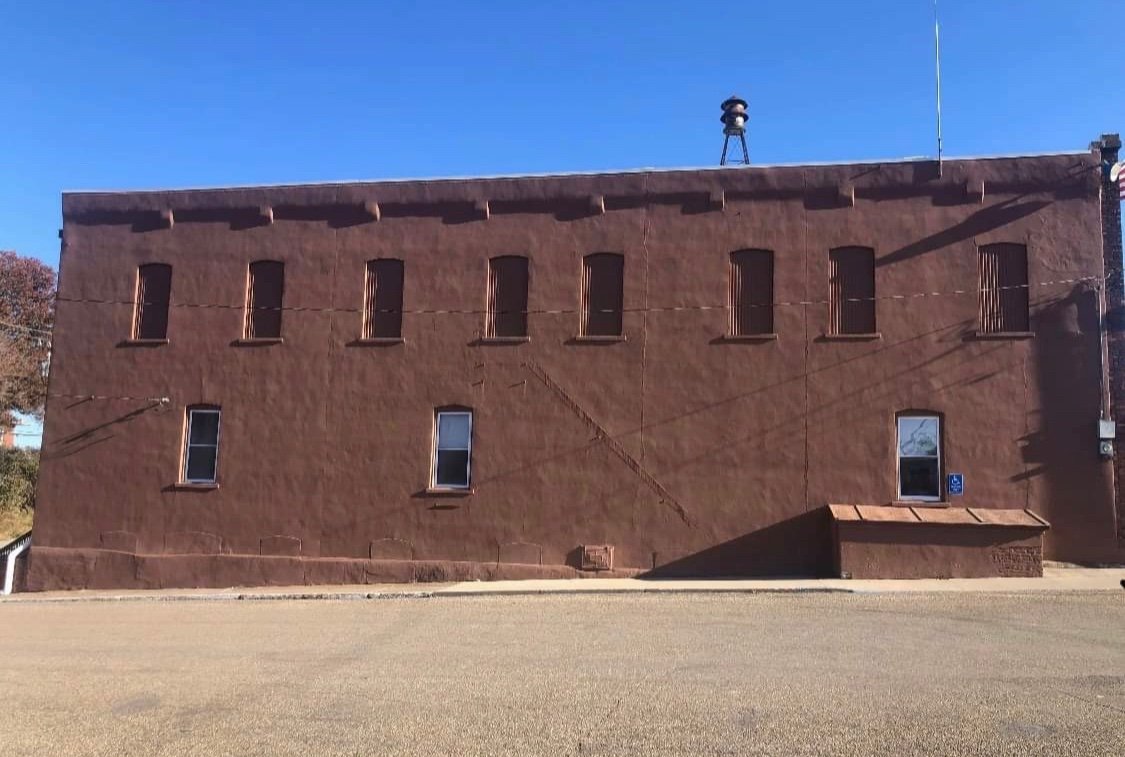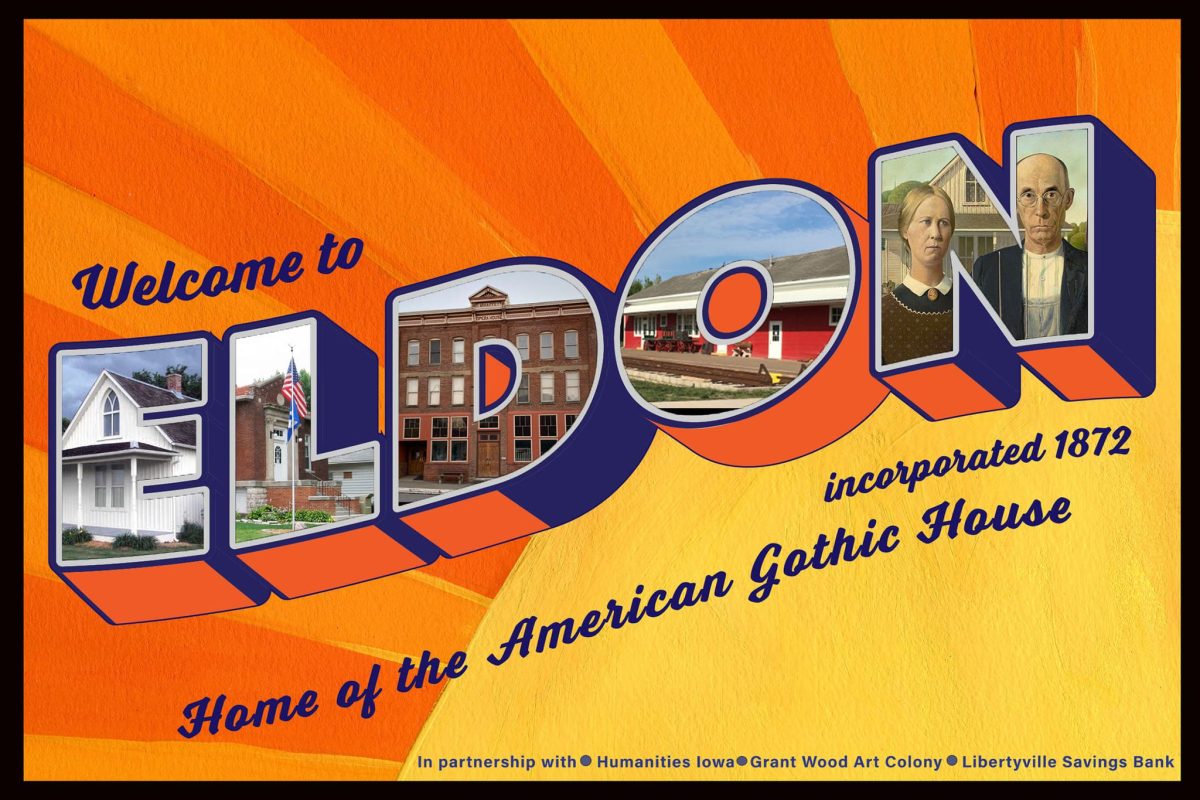 In Illinois, Chicago is renowned for its "street art," and new mural projects within the past year or coming soon include those in Bloomington, Elgin, Rockford, Herrin, and more. The city of Marion seeks to create an entire "mural district," expanding from five to 15 pieces of art.
Murals, and public art in general, are long-time passions of Underhill and inspired her to go into the arts as a career. She began meeting in February 2019 at the American Gothic house with Durflinger; Maura Pilcher, head of the Grant Wood Art Colony; and members of Eldon's Uptown Downtown organization that Durflinger leads.
The simple home, built in the 1880s, is a foundational image in the painting that catapulted Grant Wood to national fame in 1930, "American Gothic." The painting, the symbolism of the home and the pitchfork, and the subjects' expressions have inspired countless theories, arts discussions and jokes about the dour nature of Midwesterners.
"Many people (and animals) have replaced the original pair: presidents and their wives, Native Americans, Kermit the Frog and Miss Piggy, pigs, cats, cows and movie stars, to name a few," writes the Iowa Department of Cultural Affairs. "The original pair has been placed in many different settings: under water (when Iowa was flooded), on the beach, at a party with figures from other well-known paintings (Mona Lisa, Whistler's Mother, The Scream), in a car and in France."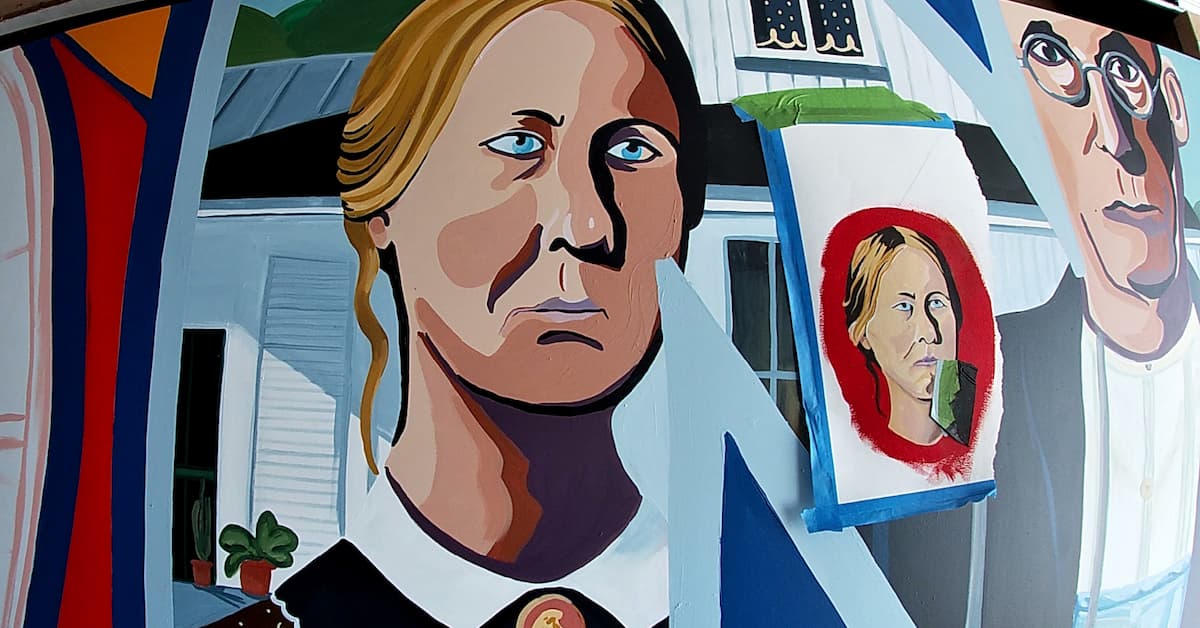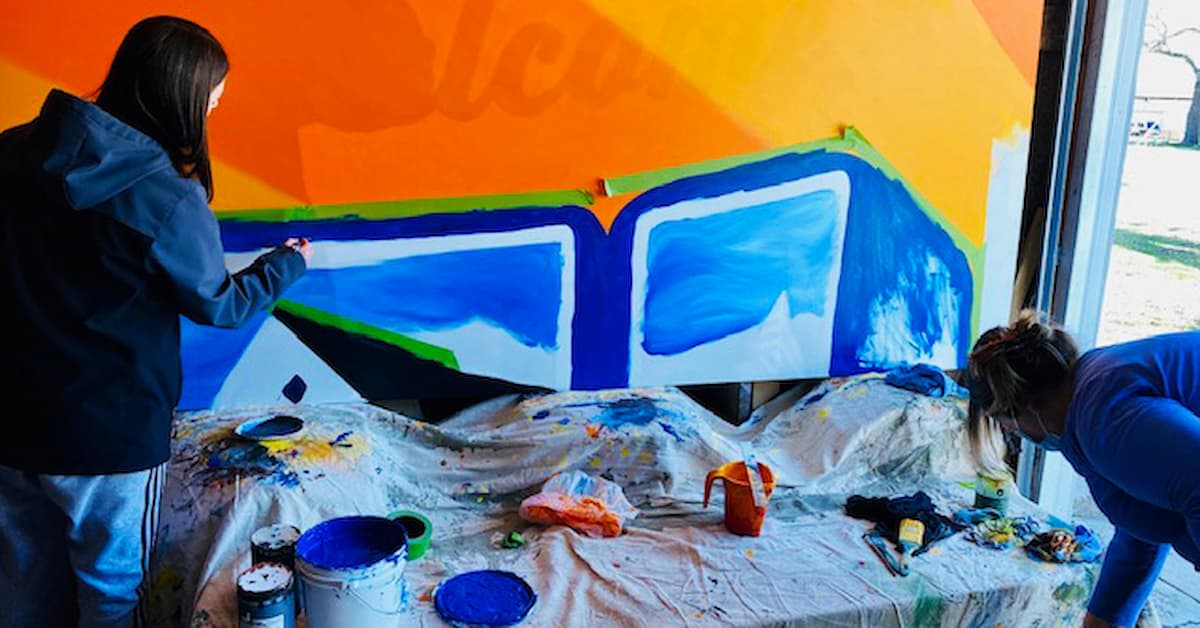 Eldon honors its role in arts history with the 41-year-old American Gothic Days, coming up in June (cancelled last year because of the pandemic), but otherwise plays the "American Gothic" home low-key. The home is likely one reason why 18,000 visitors travel to the tiny town of 1,000 each year, says Durflinger, who is now part of the Uptown Downtown revitalization effort of Eldon.
While planning and prepping the project, Hummell prepared scores of sketches, and five final images, to help conceptualize the project. The three women then had to earn approval by the City Council, and finally the funding came through in December from the Art Colony, Humanities Iowa, and Libertyville Savings Bank. Since February, Underhill has worked five to 10 hours a day on the mural — first priming the aluminum panels that will carry her work, because she's using a different technique than most outdoor murals.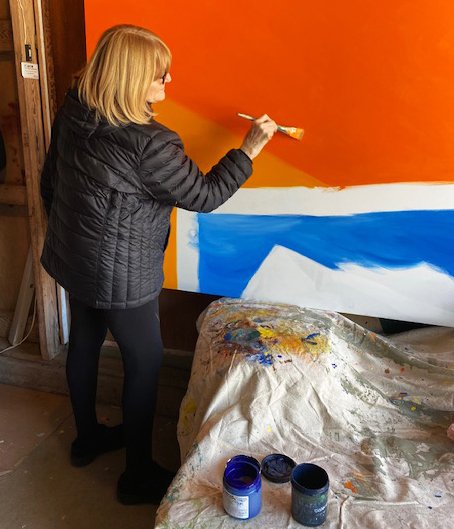 Underhill is creating 12 panels, each 10 feet by five feet. Those panels will then attach to one large frame attached to the building. The arrangement allowed Underhill to get a head start, and also enables the city to temporarily take down or move the mural if the building undergoes construction, expansion or needs to be torn down.
For the painting itself, Underhill used a combination of tiny brushes, large brushes, small and large rollers — and many helpers, including Durflinger and her granddaughter. She wrapped up the project last week.
"I love that it is public; accessibility to art is so important," Underhill said. "A lot of people don't have that. A lot of people aren't close to an art museum or an art gallery. Having public art in their city helps them feel involved and feel a part of something."
Underhill's work already adorns many public places, surfaces, walls and doors. In addition to her Lowden mural, Underhill led the creation of a 6-foot by 20-foot mural in the Coralville New Pioneer Co-op. Last summer, she was among four local artists who adorned picnic tables in downtown Iowa City to encourage social distancing.
Soon, she'll create a 13- by 20-foot mural in Calamus, near Clinton, to help honor the annual RAGBRAi race. She hopes to be considered for a 200-square foot project taking place soon at the West Des Moines library.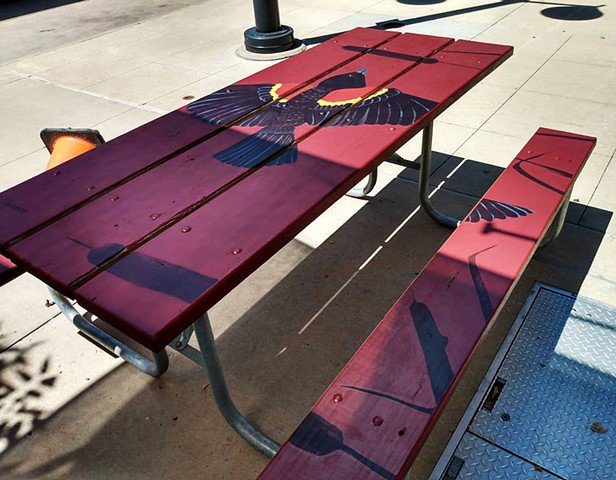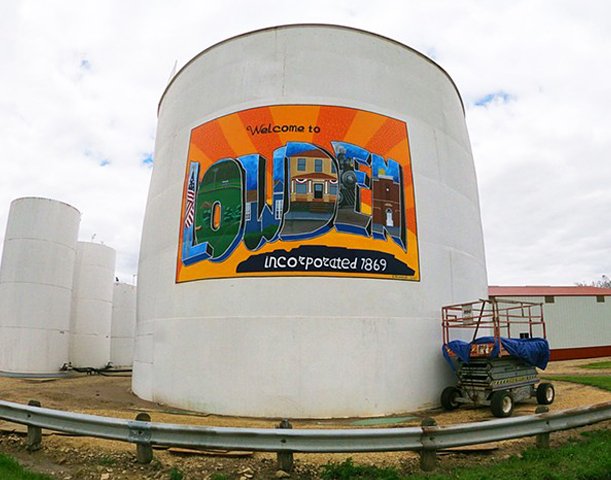 She is known for tackling sensitive topics in her work, including pollution and mental health, which she explored in a painting that depicted the hoarding-impacted existence of her childhood. She discussed the project in the Daily Iowan, explaining how portraying her childhood helped her better understand her past, how it affected her present, and the importance of being honest about both.
"It's important to talk about mental health, because even though it's so common, there's a stigma to it, and there shouldn't be," she said. "Most people have something. We all have our demons. One day you might have a clean sink, but the next day it's piled up with dishes. That reflects your mental state."
Underhill's mural is likely to be unveiled later this month, as the city prepares to celebrate its annual "Gothic Days" in the current pandemic. It's expected to be yet another uplifting example of public murals as a means of "place-making" and honoring community, terms Pilcher uses in an interview with Iowa Now.
"Our students enter communities with fresh eyes," she said, "recognizing assets while appreciating local history and culture. Each process and product is as unique as the people and places that shape it."
To see more of Underhill's work, go to her website, Facebook page, or Instagram page.
(photos courtesy of Katlynne Underhill and Patti Durflinger)