The bar where Matthew Shepard's murderers lured him to his death was called The Fireside Bar & Lounge.
By the time I visited it during a spontaneous roadtrip to Laramie, Wyo., in 2012, the bar had been closed and empty for many years.
I could see through one glass panel and was surprised by how small it was.  Compared to images I had conjured of Russell Henderson and Aaron McKinney lurking in the shadowy background as they planned their attack on Matthew, this was absurd. I realized Matthew's attackers couldn't have been more than a few arm's lengths away from him the entire night.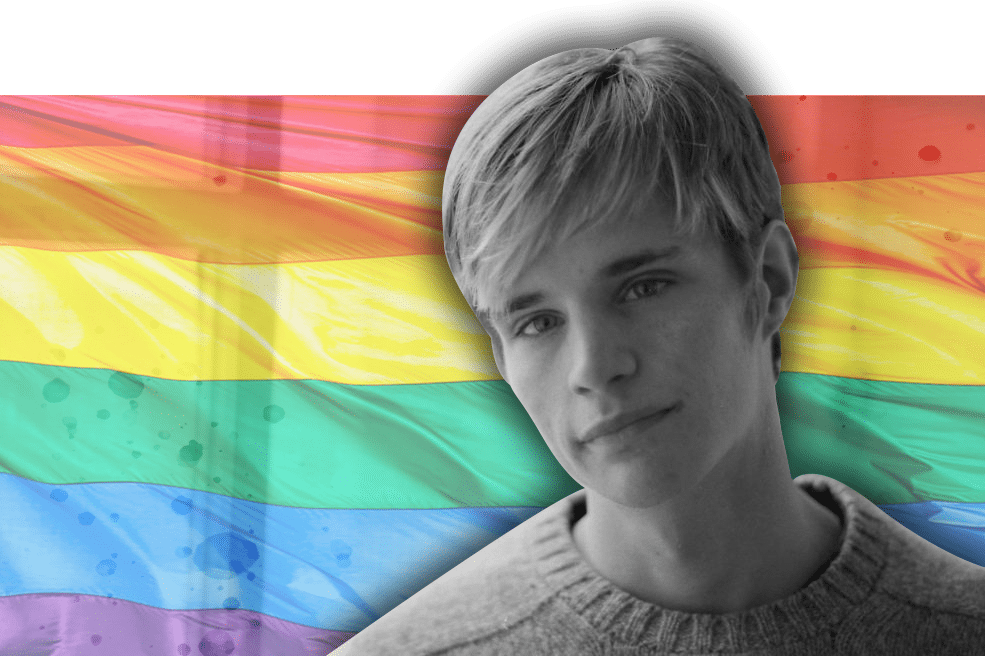 A long bar with stools covered one side.  Most of the windows were boarded up with plywood. The entire strip mall of perhaps eight buildings seemed forever locked in an eerie time warp, frozen in trauma since that night in 1998. 
I had the honor of meeting Matthew's mother Judy a year before my pilgrimage, in 2011, when my workplace hired her as our keynote Pride speaker. When I met her at the airport, I was surprised at how short she was – shorter than me (which is saying something).
At our event, Judy shared that Matt was also small. At 21, he was just 5'2 and not quite 100 pounds, closer to the size of a middle schooler than a young adult.
Judy described to us the moment they got the phone call that someone had found Matt. How he was hardly recognizable as a human, and how the person who found him initially thought he was a scarecrow.
Her son had been tied to a fence and pistol whipped 19 to 21 times in the head and face with a large Smith and Wesson.  He'd been left, still alive, to freeze on a cold October night.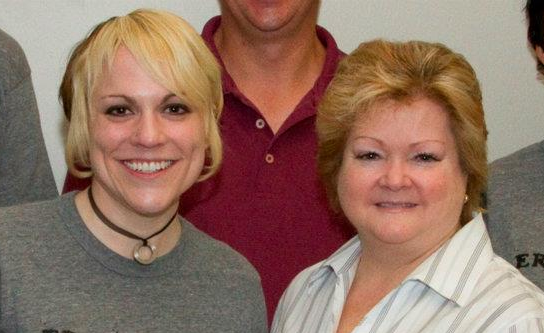 When he was discovered, the only parts of his face that were not stained red with dried blood were two thin paths, where tears had streamed down his cheeks.
Judy also talked about visiting him in the hospital — and not recognizing him, aside from his braces. She walked us through the murder trial, the protests, and the many death threats that she and her family received then, and still do.
I used to try really hard not to be seen crying at work, but that day, I and several other employees sobbed, as a mother described losing her son to such anonymous hatred. 
Afterwards, during lunch, I thanked Judy wholeheartedly for the work she's done that has literally changed my life.  The Matthew Shepard and James Byrd, Jr. Hate Crimes Prevention Act, aka the Matthew Shepard Act, was passed and signed into law in October 2009. It expands the 1969 United States federal hate-crime law to include crimes motivated by a victim's actual or perceived gender, sexual orientation, gender identity, or disability.
She told me I reminded her of an actress in The Laramie Project, Clea DuVall, who portrayed Amanda Gronich, the writer who helped co-create the film. I told her I was flattered. She signed a copy of her book, "The Meaning of Matthew: My Son's Murder in Laramie, and a World Transformed," for my Mom, who had asked me to pass along her incredible admiration for Judy's courage, and for how she had created real change despite losing her child the way she did.
She hugged me.
All of this influenced my trip through Laramie that day. 
Like the bar, Laramie itself was smaller than I imagined — like, two streets small. When it came time to visit the site where Matthew had spent his last conscious hours, I had to search hard.
Finally, I found GPS coordinates on a website from an LGBTQ person who had completed a similar journey to honor Matthew.
The fence is gone now. I had imagined I'd find a remote country back-road location. Instead, I found that Matthew was actually left in someone's expansive front yard.
Looking around in all directions while I laid a card on the ground, I was startled by how close the houses and road were to where that fence had stood. With my back to the houses, I tried to experience the last images Matthew ever saw; he had once told a friend that seeing Laramie at night made the whole city sparkle.
I was only there for 10 or 15 minutes, but experienced two visitors.
The first, a kind woman who asked if I was there because of Matthew, pointed to the exact spot where the fence once stood.
When I asked why there wasn't a memorial, she explained the site was on private property, and owners had the fence removed after it became a makeshift memorial, and constant painful reminder. Still, she said, people do still occasionally leave flowers or something for Matthew, like I was.
An angry older man arrived next. He asked if I knew that Matthew Shepard was a drug dealer.  I told him that was not true. "Well, he at least did drugs then, and he also had AIDS." He implied that I shouldn't be mourning him.
I ended up screaming things at him through tears until he drove away. As I watched my tears fall onto my shoes, I set down my flowers, knowing that man may return and remove them.
So many years after Matthew's death, it felt so strange for those particular, contrasting people to stop and engage me. I was extremely grateful that the first vehicle came by at all, and that they spoke to me first. 
Those two contrasting responses to Matthew have stuck with me to this day. They represent not only different sides of Laramie, but different sides of our society, today.
Even today, there are those like me who cry, and mourn, and fight for the Matthews. And there are still those who would justify or glorify the killing of the world's Matthews.
The division we face now in 2020, over racial injustice, is the same division that killed Matthew Shepard in 1998.  The only way forward is to Erase Hate.
(cover photo courtesy of Wyoming State Historical Center)