COUNCIL BLUFFS — For Cait Irwin, art is about more than being an artist. It's also the way she lives out her other self-described identities: activist, environmentalist, and visionary.
Irwin is one of the most openly living "liberals" in western Iowa, where she is surrounded by waves of thinking more closely associated with hate-speaker Steve King (Orange City, north of Council Bluffs) than any Democratic politician. She champions Democratic politics throughout western Iowa with her signature larger-than-life style of murals, caricatures and wall creations.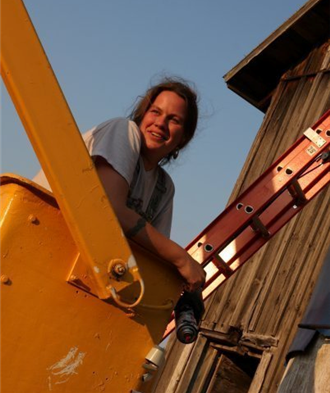 On her website, Irwin describes how she discovered her penchant for giant art at the age of 12, when she painted "jazz cats" on her ceiling. Irwin also champions art as a means of self-care and is the author of "Conquering the Beast Within," a book about living with depression. Among the top issues she addresses in her art: health care access, diversity, the environment, and being an ally to the LGBTQ community.
(continue reading below gallery)
Motivational Art
Most recently, Irwin is featured by numerous daily media — including the Omaha World-Herald and the local Daily NonPareil — for her creation of "Goldfinch Gates," a detailed rendition of goldfinches along a Council Bluffs recreational trail using a technique called "subtractive carving." Since the pandemic kicked in, Irwin says she notices a new hunger for artwork, and she is responding to it. "I feel that my job, during this pandemic, is to create some beauty to put out in the world. Perhaps I see art as not only a way to communicate, but also to equalize the energy that is all around us."
(continue reading below gallery)
Pointed Political Art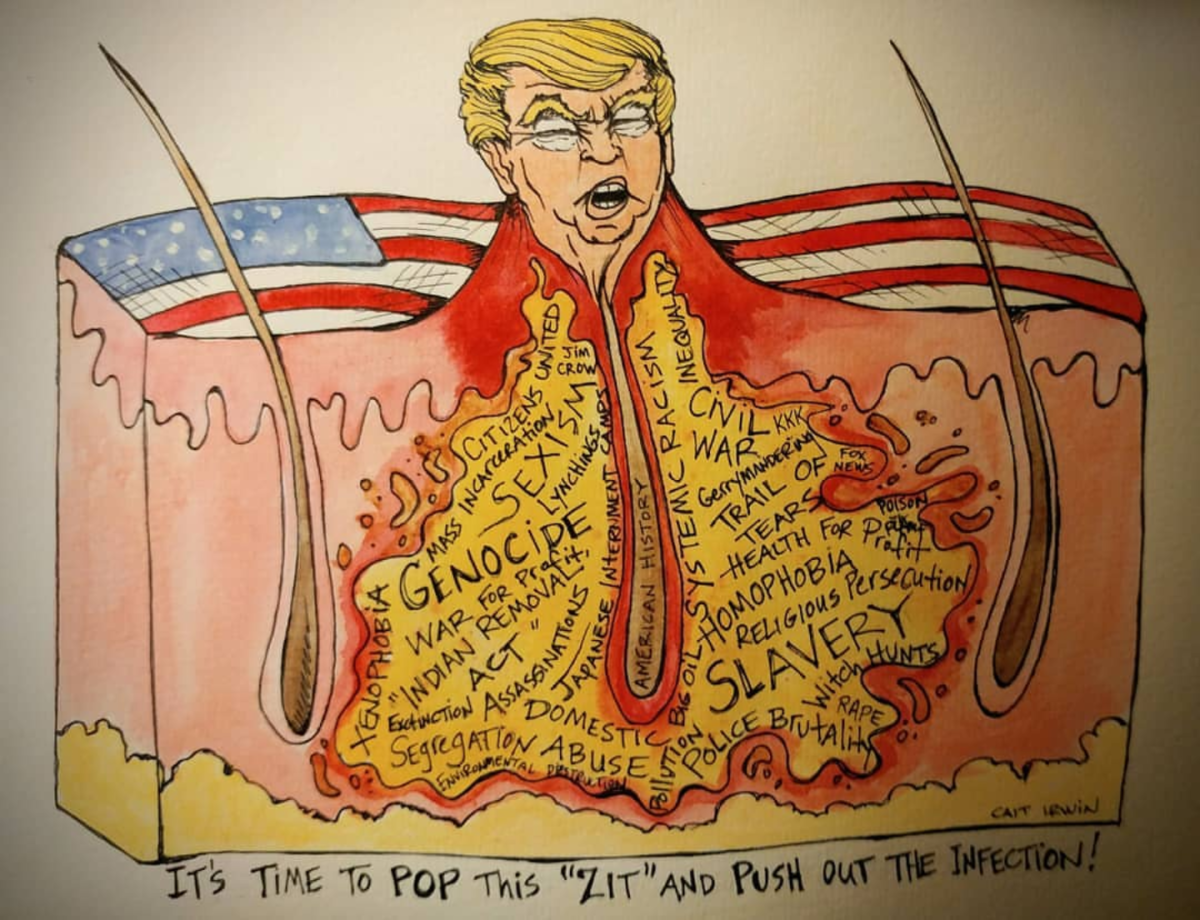 Learn more about her work and how to partake of it at www.irwinartworks.com, Irwin's Facebook page, or her Etsy page. You can also read about Cait in a November 2019 profile here in The Real MainStream.
(continue reading below gallery)
Political Cartoons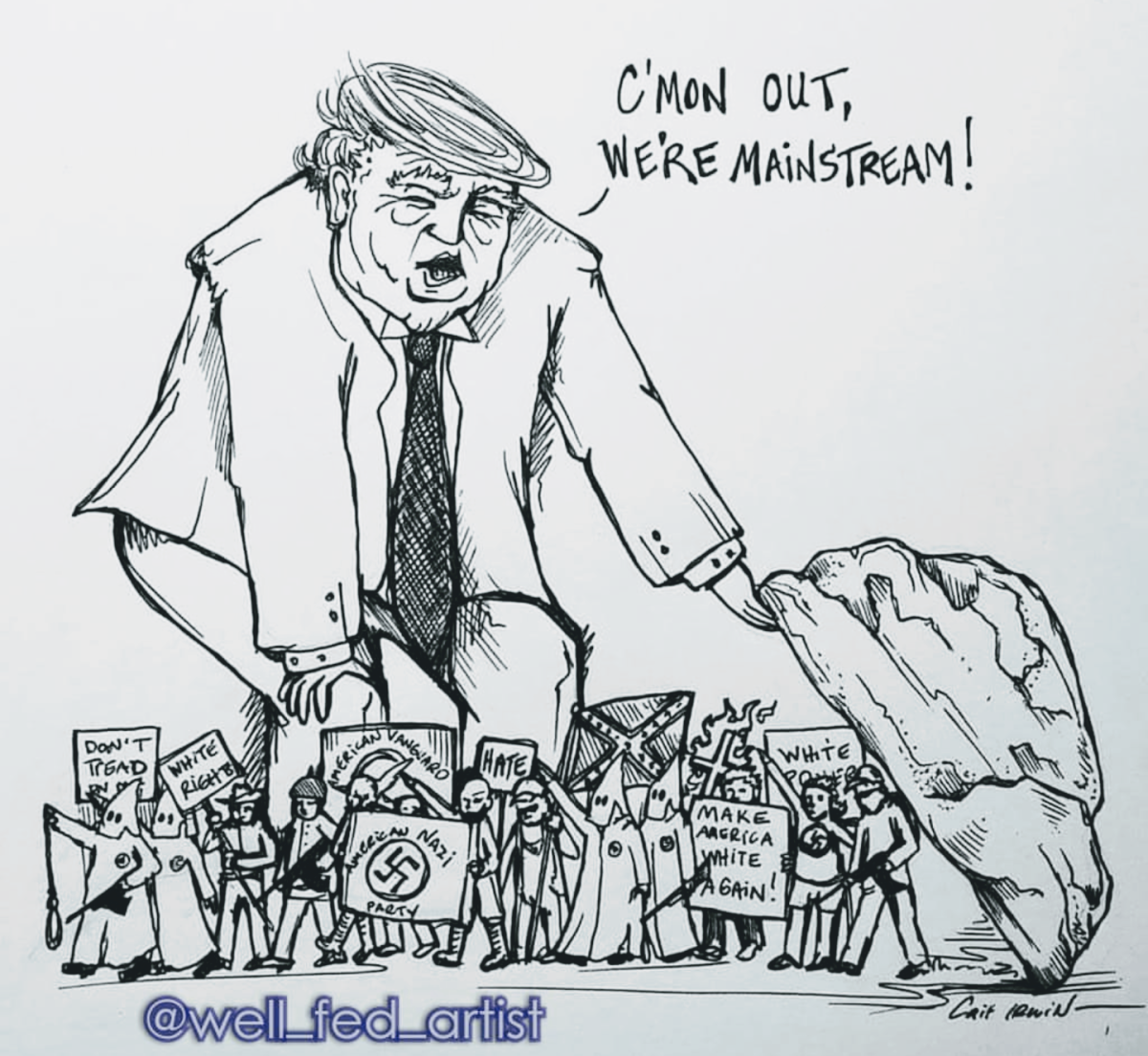 Enjoy these glimpses at Irwin's work, in collections of motivational political art; pen and ink political art; acrylic; more challenging political art in watercolor, and other forms; and window art on behalf of Democratic presidential candidates who had offices in Pottawattamie County.
Political Window Art