IOWA CITY: Researchers headline Darwin Days April 7, 8
A leading indigenous researcher and descendant of the Cheyenne & Arapaho Tribes of Oklahoma is among the lead speakers for this weekend's Darwin Days, a "celebration of science" taking place over two days in Iowa City. Dr. Kim TallBear is among three researchers who will speak at the event Friday and Saturday. Tallbear is leading a project at Canada's University of Alberta that "focuses on Indigenous peoples' engagement with science and technology" as key fields that will help Indigenous people achieve sovereignty, TallBear says on her website.
She also studies the impact of sexuality, monogamy, polygamy and other sexual traditions on indigenous people. "I have published and spoken widely on the role of compulsory marriage, monogamy, and heterosexuality in relation to private property in settler-colonialism in the US and Canada," TallBear writes. Catch her talks at 4:30 p.m. Friday and 11:30 a.m. Saturday. Additional speakers at Darwin Days include animal sex expert Dr. Patricia Brennan of Mt. Holyoke College, and "lost crops" researcher Dr. Natalie Mueller. Learn all about the event, its schedule, speakers and more at the Iowa City Darwin Days website. All events are free and open to the general public.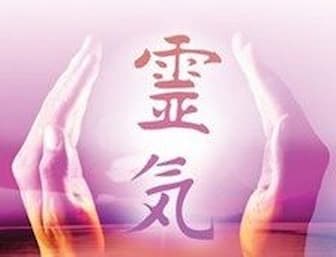 CEDAR RAPIDS: Explore ReAlive Reiki tonight
ReAlive offers its monthly session of Reiki, an energy healing practice that involves gentle or no touch. Katheryn of Crystal Clearvision will lead the session, which takes place at 6:30 p.m. the first Friday of each month at ReAlive, 3800 Wilson Ave. S.W., Cedar Rapids. This event is open to non-practitioners as well as practitioners of reiki; contact Katheryn at 319-329-0611 with questions. For more information about all of ReAlive's events — including its weekly Monday meditation — plus its latest products available, see ReAlive's Facebook page.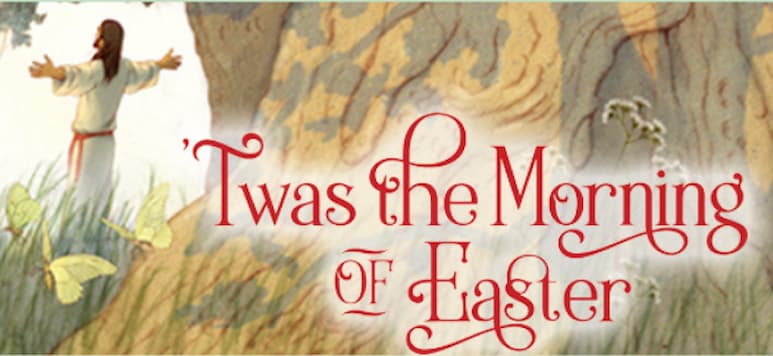 MOLINE: Hope UCC hosts Easter Story Walk for families Saturday
Looking for a fun, welcoming way for your family to celebrate Easter that doesn't involve eggs? Check out Hope United Church of Christ's Easter Story Walk, starting 9:30 a.m. Saturday. Families can walk through large-scale displays of the storybook "Twas the Morning of Easter" at their own pace, and enjoy hot chocolate, coffee, donuts and a treat bag afterwards. Hope UCC is at 3324 41st St., Moline, in the Quad Cities. Learn more at the church's website.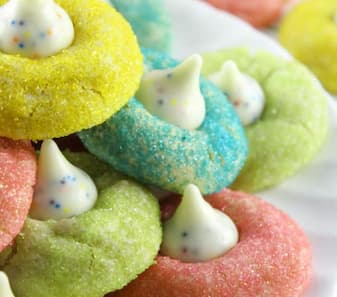 DAVENPORT: Cookies and Community Meal at Davenport's MCC Saturday
One more reminder: Saturday's your chance to satisfy both your sweet tooth, and your craving for home-cooked food, at the Metropolitan Community Church of the Quad Cities. The cookies — including gluten-free and sugar-free — can be found on the Spring Cookie Walk starting at 10 a.m. Walk through an array of spring-themed baked goods, choose and purchase what you like, and help MCC fund its growing social and education activities.
Then, come back at 5 p.m. for a free community meal featuring homemade soup and bread. Find information on both of these events at the MCC of the Quad Cities Facebook page. MCC is located at 2930 W. Locust St., Davenport.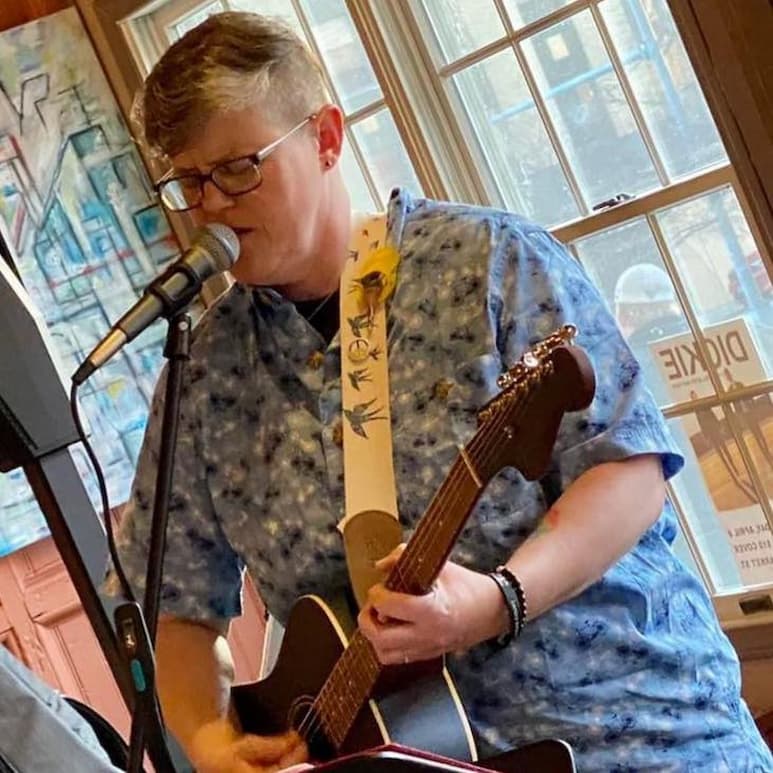 ELDON: Town's first-ever Ottumwa Pride fundraiser Saturday features Paige Clouse
Ottumwa Pride is making strides: this new eastern Iowa Pride group is hosting a fundraiser at Ono Casa Americano Speakeasy and Worldwide Cuisine in Eldon this Saturday evening, featuring vocalist Paige Clouse. The night starts at 6:30 p.m. and also features a chocolate fountain, nacho bar, and karaoke after Clouse's performance. The event at Ono Casa, 413 W. Elm St., helps raise awareness for Ottumwa Pride's annual event, happening June 3.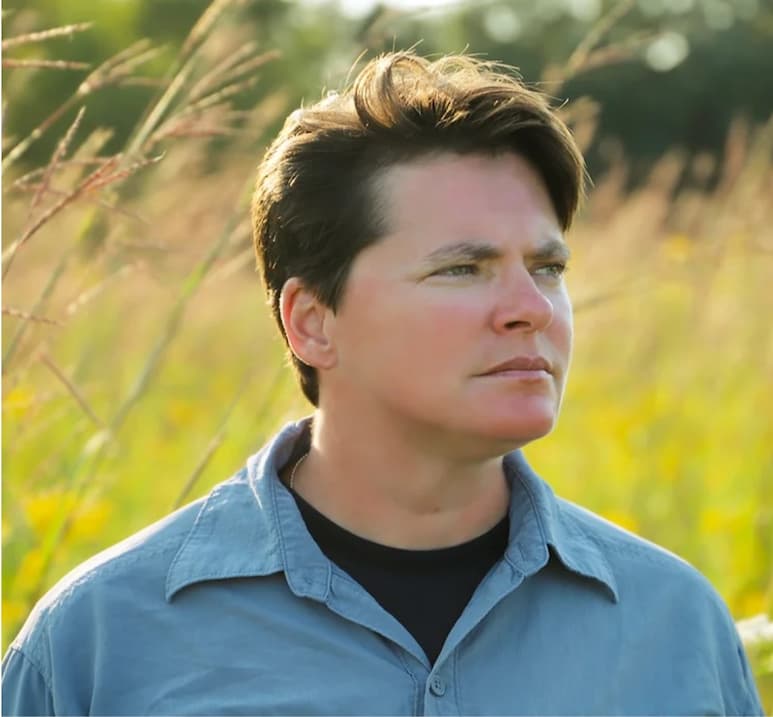 OELWEIN: Jen Loeb to share mountain-climbing tales April 10
Jen Loeb is the first and only Iowa woman to scale the highest summits on all seven continents, including Mount Everest in 2016. Loeb, of Cedar Rapids, will share her story at the Oelwein Public Library April 10. The event start sat 6:30. For more information, check out Loeb's website.
CEDAR RAPIDS:  Live glass blowing honors Hazy's 10th anniversary April 14-16
All ages are welcome at The Hazy Hideaway's 10th Annual 420 Celebration happening April 14-16. The celebration will be all about art, with dozens of glass artists, painters, clay artists and more creating live in the Hideaway's parking lot. The Hazy Hideaway is located at 41 Kirkwood Ct. SW. See the event Facebook page for more information.
IOWA CITY: Lambda Softball seeks registrants by April 16
It's that time of year again, when you can sign up to be part of the Lambda Softball Association of Eastern Iowa. Be sure to apply by April 16 for the league, which provides semi-competitive slow-pitch softball league play, and often traveling tournaments, for LGBTQ folks and allies throughout eastern Iowa. LSA also holds special events like darts tournaments, pickleball, kickball and more throughout the year, and has twice been named Community Sports Association of the Year by Little Village's CRANDIC. Use this link to register for the league, which starts play May 1.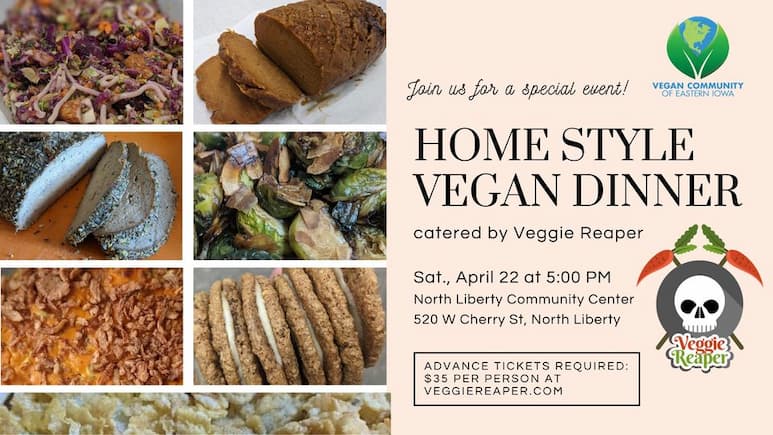 NORTH LIBERTY: Still time to register for Homestyle Vegan Meal
A reminder that the deadline for the April 22 Homestyle Vegan Meal at North Liberty Recreation Center is April 16! This special event by the Vegan Community of Eastern Iowa features creations by the Veggie Reaper vegan caterer.  Admission is $35; register here!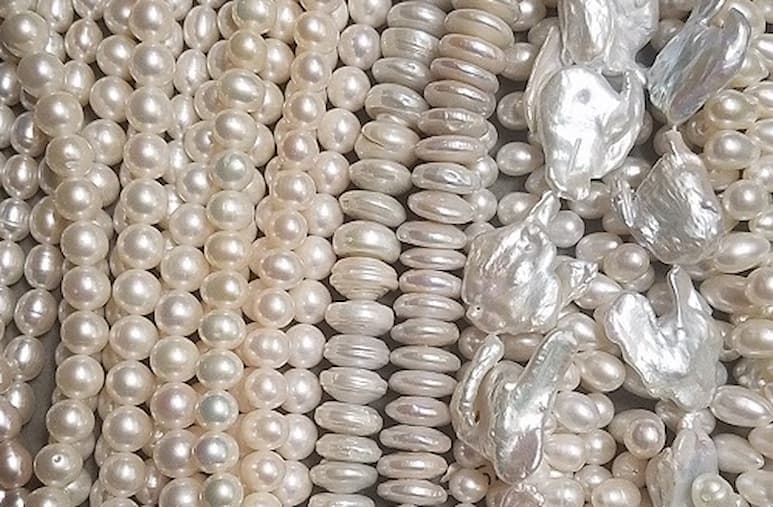 IOWA CITY: Pearls showcase among eight fashion-connected events at Beadology Iowa through April
What makes pearls so alluring? Find out by immersing yourself in them April 22 at Beadology Iowa, when the shop's bead lap will be filled with freshwater pearls of all shapes, sizes, cuts and more. They'll also be for sale for 25 percent off. If pearls aren't your thing, check out seven DIY classes at Beadology Iowa from now through April 29 featuring earrings, bracelets, necklaces and more. Find Beadology Iowa's full schedule of classes here.
Got an event or news to share about Eastern Iowa? Send it to reachus@therealmainstream.com. Try to include a picture or graphic if you can!