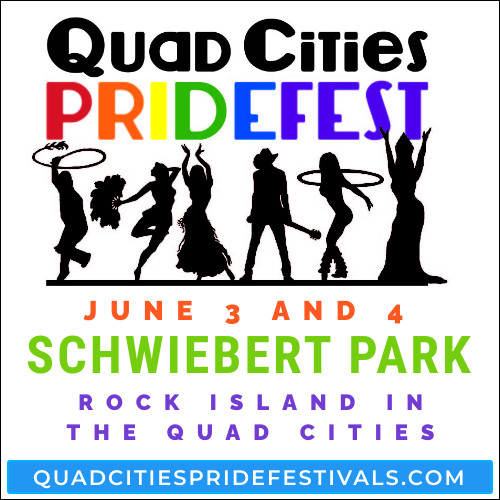 QUAD CITIES PRIDE FESTIVALS Quad Cities IA and IL
Quad Cities Pride Festivals holds two festivals annually for the seven-city Quad Cities region that spans both sides of the Mississippi River! The big summer festival, happening for the first time at Schwiebert Park in Rock Island, takes place June 3 and 4. The fall festival happens at Davenport's LeClaire Park Sept. 23 and 24.
SCROLL THROUGH ALL ADVERTISERS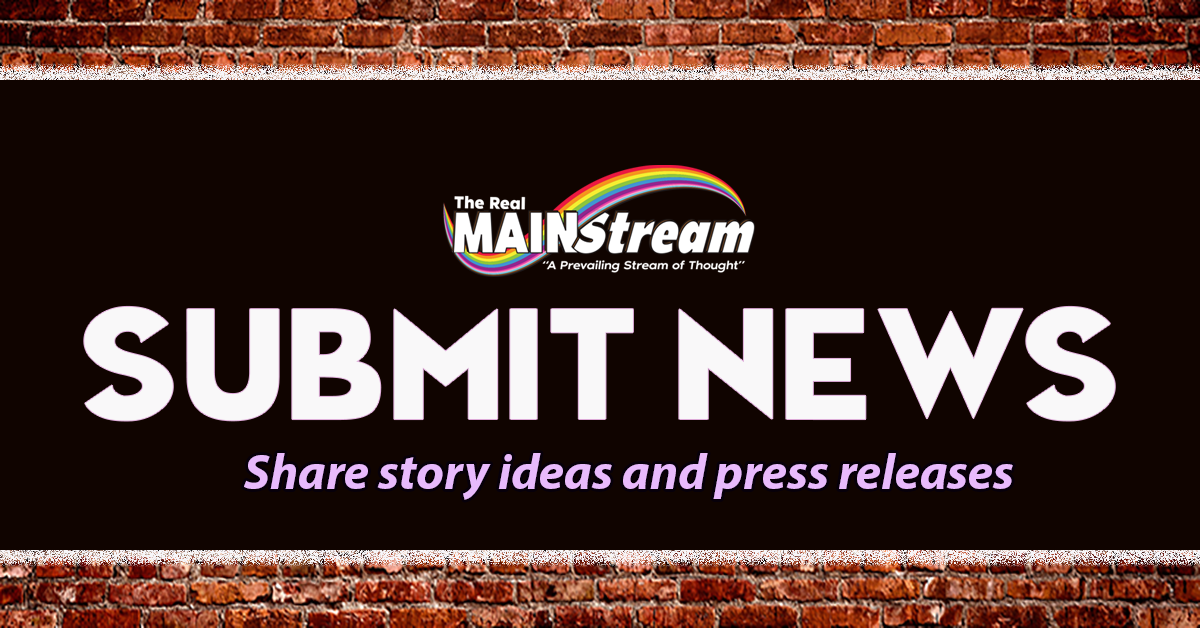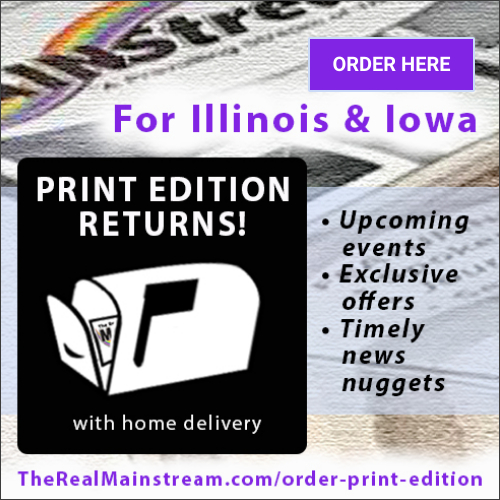 STEP 2: Top-Line Placement or Not?
STEP 4: Submit Your Ad Design Info
STEP 5: Submit Your TRM Ticket
STEP 6: List an Item on TRM Merch
STEP 7: Submit to Shop With Purpose
STEP 8: Earn a Referral Bonus
STEP 9: Submit Your Community Briefs
STEP 10: Submit Your Events