If elected, Elle Wyant would make history as Iowa's first openly transgender state-level elected official. But that's just one important aspect of her race for Iowa State House District 91.
Wyant is also running in a pivotal newly-created district … against an election denier … who is also a preacher that regularly fudges the line between church and state … and has played a leading role in the Iowa abortion policy battle …. and whose strong influence in conservative politics extends back at least 13 years.
In today's political world of book-banning, abortion-banning, anti-LGBTQ+ rhetoric, and anti-"woke" policies driven by Christian nationalism – and in a state where Republican state-level elected officials outnumber Democrats by a 3 to 1 margin — Wyant's candidacy is pivotal.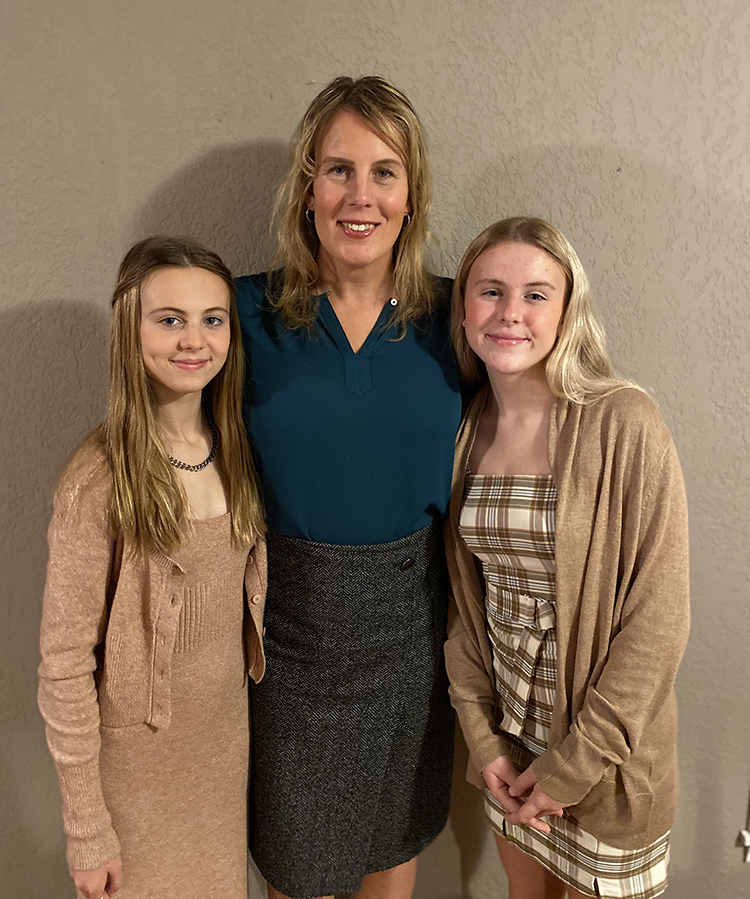 "I'm much more interested in what is important to people in House District 91," says Wyant of herself compared to opponent Brad Sherman, and his platform built on election denying. "I tend to focus more of my conversations on, and am more interested in, what people have to say and share from a local perspective. I don't go around repeating what is often talked about, which are national issues and focusing on whatever Fox News and the Bible would tell him to say."
What's at Stake in Iowa House District 91
Wyant is a parent, 20-year UPS account manager, farmer, former Republican, and  LGBTQ+ activist with One Iowa. Sherman is a parent and grandparent, former anti-abortion leader, and a fundamentalist pastor at Solid Rock Church in Coralville who runs a side gig offering "seminars" that repeat his pulpit messages.
He was also the campaign chair for Mike Huckabee in 2008, when Huckabee won Iowa's caucuses, and his website is peppered with extreme conservative personalities including Michelle Bachmann, former Minnesota Republican congressperson and presidential candidate, and Sam Clovis, a former Tea Party activist and Trump adviser.
Wyant's race against Sherman is in one of Iowa's newly-created House Districts, which were redrawn in 2020. The new House District 91 includes most of Iowa County, home to the small towns of Marengo, Williamsburg and Millersburg, and the part of Johnson County that is outside of deeply progressive Iowa City and includes small towns like Swisher, Tiffin and Shueyville.
Wyant faces an uphill battle: active registered Republicans outnumber their Democratic counterparts by 8,083 to 6,357.
Iowa Democrats say the seat is "competitive." "Elle's hard work and deep ties in the community give us an opportunity to pick up this seat," says Dean Fihr, head of communications for the Iowa Democratic Party.
Elle Wyant's platform: education, economy, equity
Almost 7,000 registered and active NPAs may hold the key, and Wyant speaks as though she is aware of this pivotal bloc.
She is shaping her message to focus on three universally appealing issues: education, the economy, and equity:
Education: Wyant seeks to create incentives programs for high school graduates to attend technical schools instead of four-year colleges, a goal that has become even more timely with news of student loan forgiveness and the remaining unaddressed issues of spiralling college costs. She also advocates increased incentives to enter the engineering field, to help develop more qualified candidates for jobs that employers are having a hard time filling. Wyant also believes the burst of book-banning is damaging to education and prevents students from an opportunity to learn about people and views different than their own. "Why deny someone the opportunity to learn from some else's different viewpoint?" she asks. Wyant also believes that Gov. Kim Reynolds efforts to steer public education funds to private school vouchers will impose strongest hurt on  smaller rural districts like those in House District 91, who already struggle to fund their bus routes, extracurricular activities and other things that larger school districts take for granted.
Economy: workers in Iowa need to be paid adequately for their work, Wyant says, because attracting employees to the state is already a challenge. Incentives for engineering opportunities and options other than four-year colleges will help bolster the manufacturing industries that are so essential to Iowa's economy, Wyant says. She also advocates paying health care workers better. She believes responsible farming is essential to the state's economy, along with continuously expanding alternative energy forms such as wind turbines.
Equity: Wyant is concerned that extreme conservatives will push to take back marriage equality rights that LGBTQ+ couples were granted a few years ago. She's also concerned about transgender people in Iowa possibly losing the right to "access health care" they need, such as gender transformation surgery, which is currently covered by the state's Medicaid after a lengthy court battle but could be taken away. Wyant said developing a greater awareness of how some marginalized identities lack equity in some areas is what convinced her to switch from Republication to Democrat 10 years ago.
Wyant encourages crop diversification to lessen the toll that agriculture takes on the soil; she's led her family winery's efforts to transition from soybeans and corn to grapes over 17 years. She speaks fluently about sustainable and environmentally aware agricultural practices such as global positioning systems, soil testing, grid maps, and limited nitrogen application.
All the while, Wyant has paved paths of transgender visibility, including in what may be the most difficult setting: in the small Iowa town where she grew up as a different gender, Marengo.
Close friend and former co-worker Deena Rathjen describes watching Wyant brave the initial silence and intentional disregard for her when she first began "coming out" as an openly transgender person assigned male at birth but openly transitioning to a female identity at age 29, in front of not only fellow home-towners, but her co-workers.
"Early in Elle's transition, she moved back to Marengo from Cedar Rapids," Rathjen recalls. "As her friend, even I got a lot of pushback from family and friends She could walk into a room full of people early and people would whisper. But after a year or so, the story was different. Now, 10 people will come up and greet her.
"I honestly think she has changed this whole town. Overall, she is this light for Iowa, who has taken all the challenges she's experienced and turned them positive. I think she's going to be a real addition to the State Legislature. She doesn't sugar-coat anything, and she will always root for the underdog."
Wyant says she is committed to demonstrating to voters of all party affiliations that she is more focused on the issues that are relevant to Iowans than her opponent.
"Let's focus on the future and not complain about the what ifs and the conspiracy theorists," she said.. "I don't have time for it and I don't think people in District 91 have time to worry about the 'what if's' about former president trump.
"They are more worried about funding public schools and protecting those minorities that don't have a voice at the state capitol. Such as those who don't have a voice in the lgBTQ community, and our migrant workers needing identification cards. There are so many more things we can focus on rather than 'poor Trump.' "
Sherman focuses on abortion, religion, questioning election, federal issues
Sherman, by contrast, devotes much of his campaign website to questioning the integrity of the 2020 presidential election. "I will say it straight out," he writes on a webpage titled "Election Integrity." "The outcome of the November 3, 2020 general election was the result of massive fraud and cheating."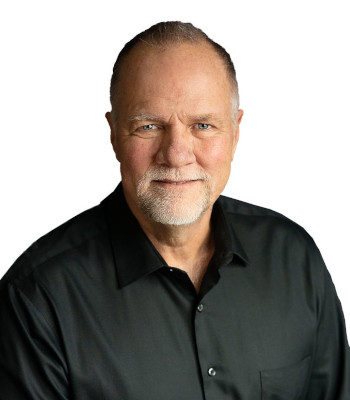 Some of the information on Sherman's site appears to be deceptive. On a page titled "separation of church and state," he simultaneously proclaims the importance of that separation while also claiming it is only "one way." "The First Amendment was designed to keep the government out of the church, not keep Christian principles out of government," he writes.
In addition to leading hte fundamenalist Solid Rock Church in Coralville, Sherman is the co-founder of Informed Choices Clinics of Iowa, an anti-abortion nonprofit with clinics in Iowa City and Burlington.
Among his most visible roles over the past 10 years: advocating in 2014 for a Family Leader Summit focused on bringing more pastors into politics. In an article in the Cedar Rapids Gazette, Sherman described "Pastors and Pews" at the summit as a chance to speak with pastors about "the importance of Christians being involved in the political process, what they can and should do."
To learn more about the two candidates in this race, and their views, see Elle Wyant's campaign website at elleforiowa.com, and Brad Sherman's campaign website at sherman4house.com