FAIRFIELD — A few years ago, Paul Praither saw a headline that wrenched his heart: a teenager that worked for him at Everybody's Whole Foods, who was undergoing a transition from one gender to another, had chosen to end his life.
"He was a really nice kid. I wish he would have said something. I wish I would have said something," Praither said.
The tragedy inspired Praither to lead an LGBTQ renaissance at Everybody's — a visual explosion of acceptance, equality and diversity that has blossomed this summer into a Black Lives Matter display, too.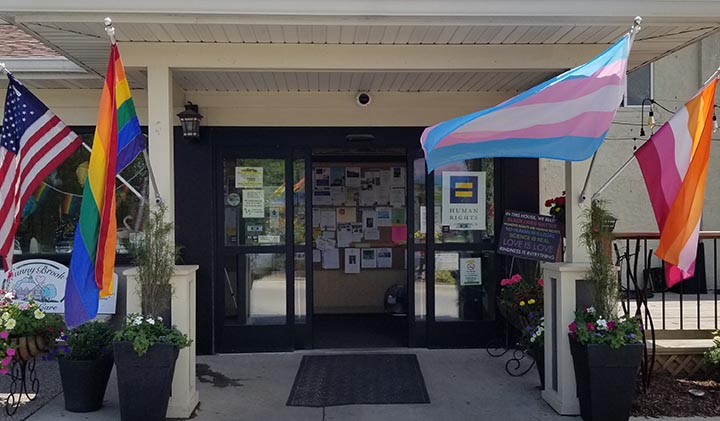 "I decided it's time to speak out," Praither said. "And this year, a lot of people are speaking out a lot more."
Everybody's has added several more LGBTQ rainbow flags to its parking lot, joining the one at the front entrance that has stayed up permanently since Praither and co-owner Nathan Gamet put it up in June 2019.
This year, Everybody's added a transgender flag, with its signature baby blue and light pink colors. Also joining the LGBTQ+ display this year: a lesbian flag in colors of red, pink, orange and yellow. Rainbow flags and Pride Month signs are throughout the store; 200 tiny rainbow flags have been distributed to customers.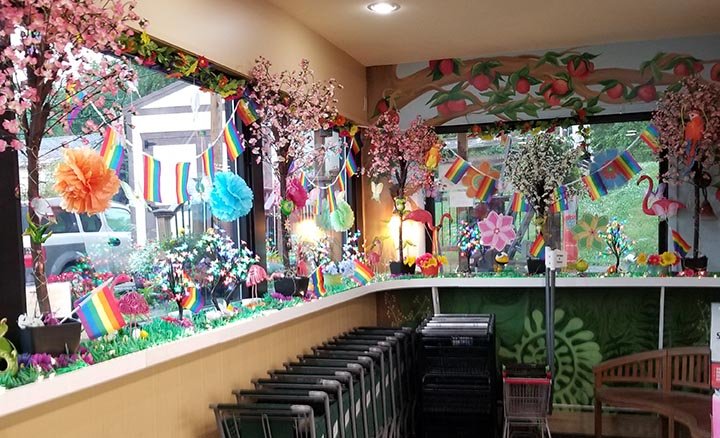 A giant Black Lives Matter flag flies in the parking lot, and Black Lives Matter signs are posted throughout the entire store.
Since going all out with its year-round rainbow display, Everybody's has received only two complaints, Praither says. Mostly, the community embraces the effort and has even suggested additional flags.
Transgender health has been a deep topic in Fairfield even before 14-year-old Finn Bousquet took his life in 2017. A year before, in 2016, another transgender student's car was vandalized, triggering a community crisis.
The situation was explosive in a town that is both a symbol of alternative spirituality as home to the Maharishi School of Management based on transcendental meditation, and to a strong contingent of fundamentalist Christians. The two sides squared off against each other in not only public debates, but also school board elections.
Finn's struggle took place over a year, his parents said, and included long-term depression and several suicide attempts. His parents told a local paper that Finn had grown concerned about the cost of his hormone blockers.
Following Finn's death, recording star Eli Lieb — also a graduate of Fairfield High School — visited the town in late 2017. He recorded part of the video to his song "When You Need a Friend" in Fairfield, dedicating the song to Finn.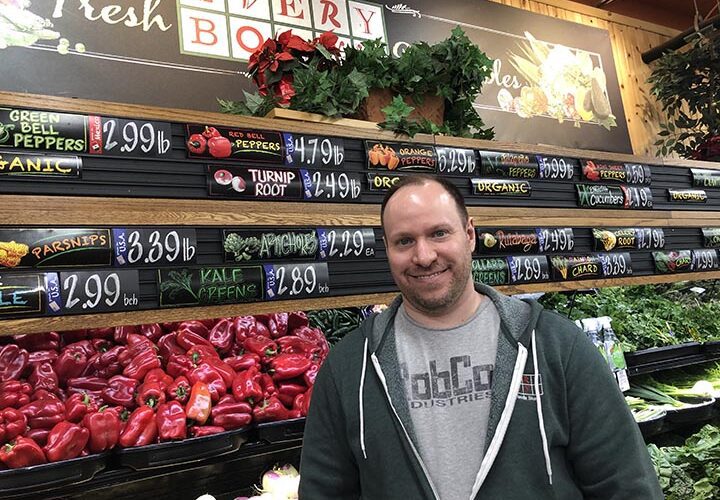 But the topic remains a painful one for the town, while also helping it to address rifts. The school district's website now has a standing page devoted entirely to Transgender Resources. A Des Moines Register study uncovered that as far back as 2014, the Fairfield school district was among the state's worst for overall bullying, a discovery that has helped the district focus more on anti-bullying measures.
Transgender mental health came up just within the last month, when two candidates for state representative this year engaged in a social media debate about transgender-related comments from author J.K. Rowling.
Gamet says he still feels heartache over Finn's death. "We felt like we both should have been more aware of how they were feeling, and that they weren't feeling more supported," he said. "The whole motivation for this store is to help people, so we felt that we really let them down by not being aware."
Finn's death also inspired Praither and his company to pay more attention to how the Trump administration was treating the LGBTQ community, "He started chipping away at those rights almost right away," Praither said. "So I decided to start speaking out."
Gamet and Praither say they will continue building their tradition of honoring LGBTQ pride, and now the Black Lives Matter movement.
"We didn't used to do so much stuff, but we wanted to really put our attention on the fact that all people are equal," Gamet said. "I don't see it as political. I see it more as speaking up."