FAIRFIELD, IA — "Art is the first brush stroke on a blank canvas."
This all-encompassing nod to the value of all creativity is a key theme for Mia Story, a professional artist based in Fairfield whose work includes painting, poetry, graphic design and sculpture.
With a style she self-describes as "gravitating toward realistic fantasy," Story says her family had "subverted artistic tendencies until I came along." After studying art and English in college and graduate school, Story says, she became a fully-devoted artist.
(article continues below image)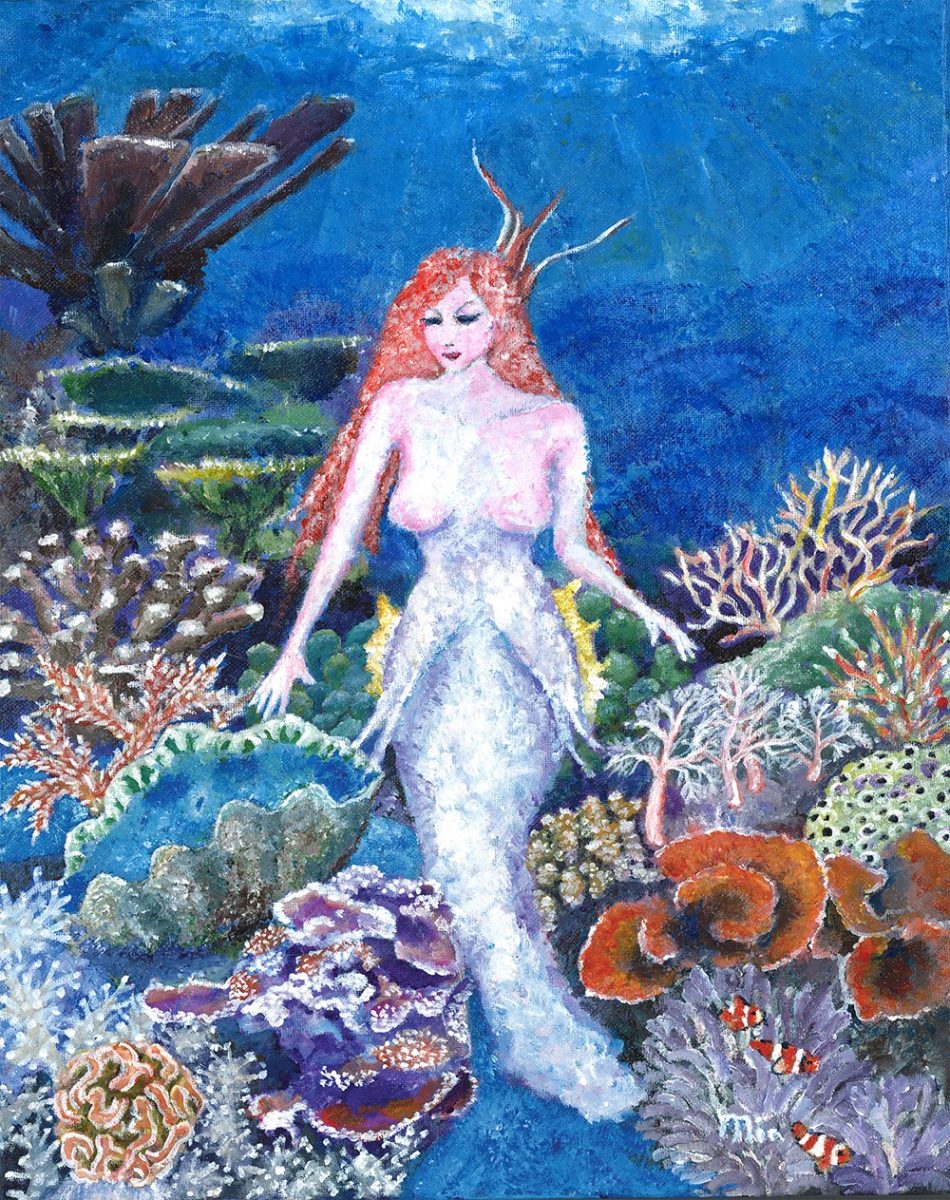 "Mermaids, faeries, goddesses and animal spirits work their way out of my mind on my canvas," she writes on her website. "A big part of my work are oceanic forms. From seaweed, to waves, to shells and animals that live in the sea. These are all part of my reference."
(article continues below image)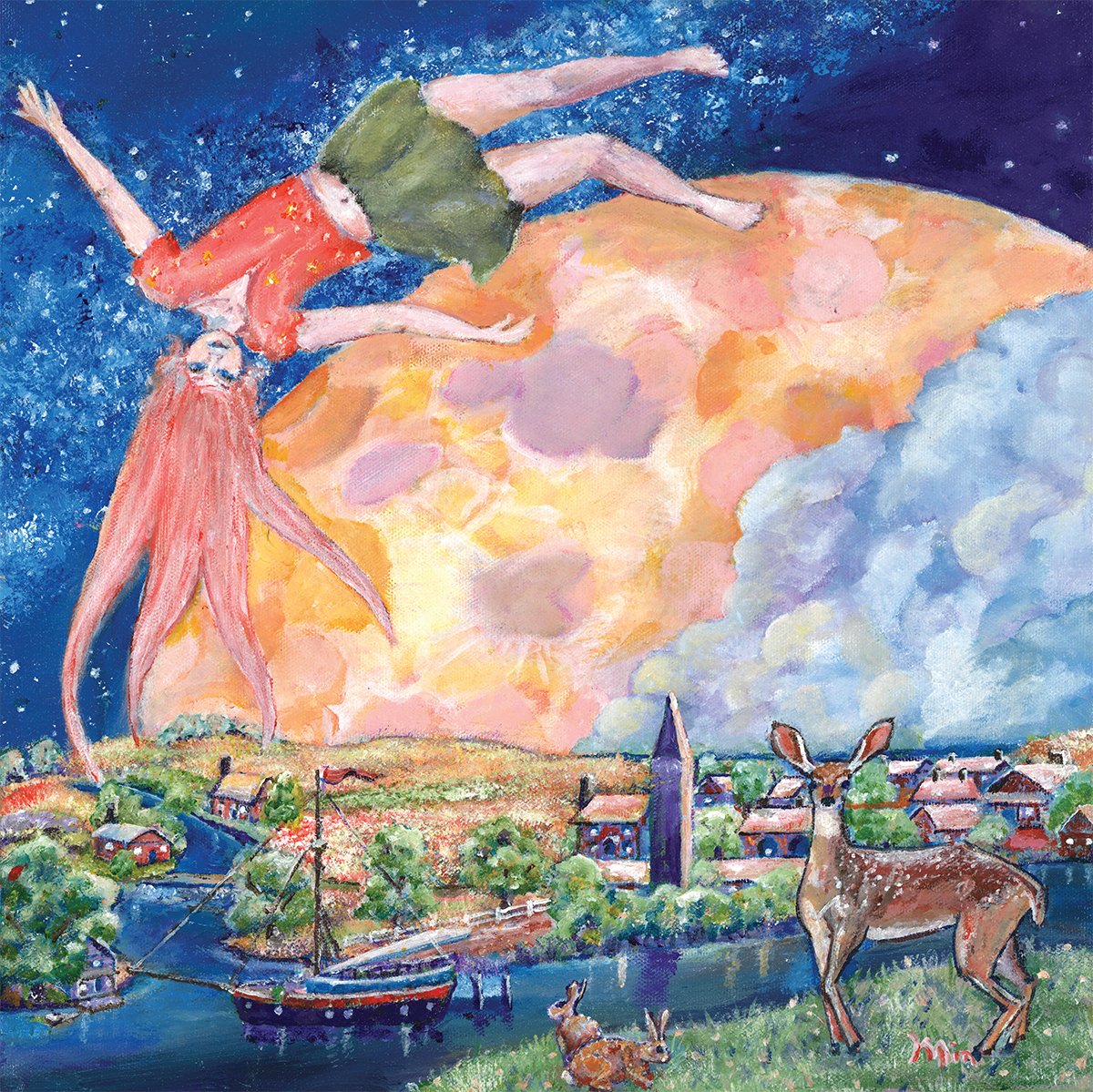 Her font of creations includes original artwork and prints to help benefit a coral ridge restoration effort in Florida. Story also is on display regularly at the Fairfield Art Association at 200 N. Main St.
She composes poetry with pointed messages, such as her composition below titled "Trandelion," which captures parallels of an often maligned and misunderstood flower, and transgender people. Story also creates posters and other graphic design projects for contemporary companies like Ricky's Hot Sauce, and is about to revive work she first began on a custom tarot deck in 2000.
(article continues below image and verse)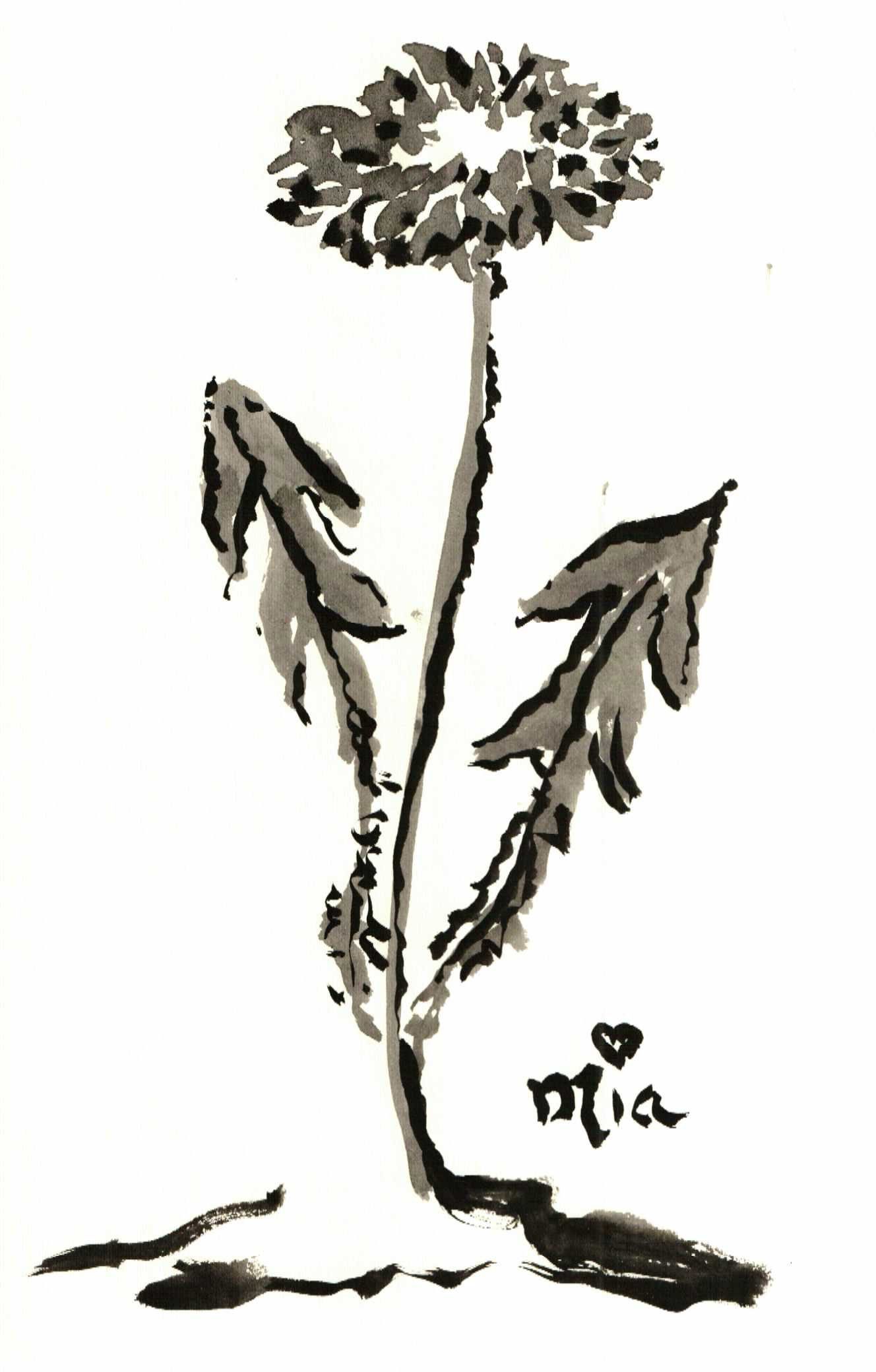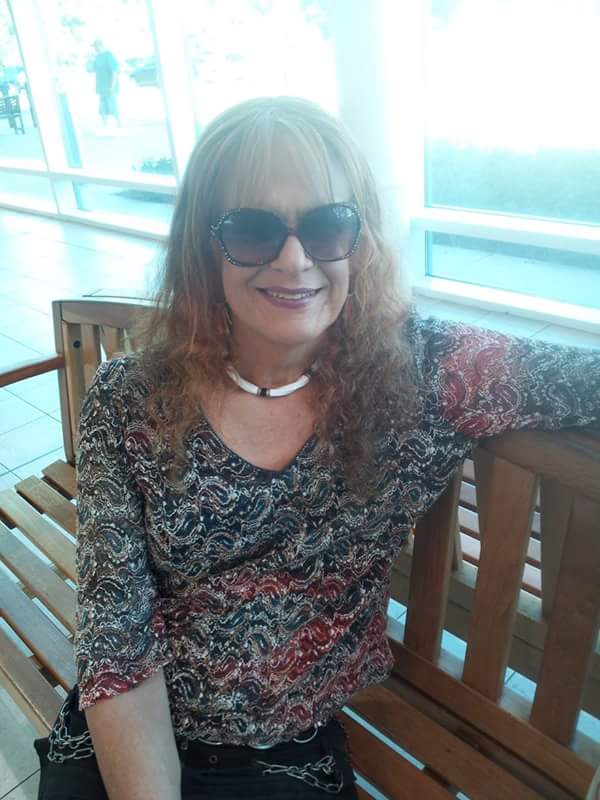 Trandelion
by Mia Story
In This Spring,
Dutifully, Gloriously,
Sprouts the Dandelion.

Her roots measure firmament,
And let the earth breathe again.

Her beautiful blossom of bright yellow,
Changes with the days; and Puff!
Into the Wind!

Her leaves hold healing Magic...

Scorned, Poisoned, Eradicated.
And Still... She brings,
Blessing to this Earth.

When we will ever learn?
Story "came out" as a transgender woman 10 years ago and says Iowa as a whole offers "more tolerance and respect for equitable rights" than she has found in other locations. Originally drawn to Fairfield because of its overall respect for transcendental meditation because of the Maharishi International University, Story was born and raised in Florida and studied in North Carolina before she settled in Iowa. Learn more about her at MiaStoryArt.com