We often say this publication represents voices not often heard. Now, thanks to two new features, The Real MainStream will represent many, many, MANY more voices less heard.
Most urgently, we now offer a National News Feed. In this contentious, confusing and sometimes chaotic information world, this new feature is an essential tool.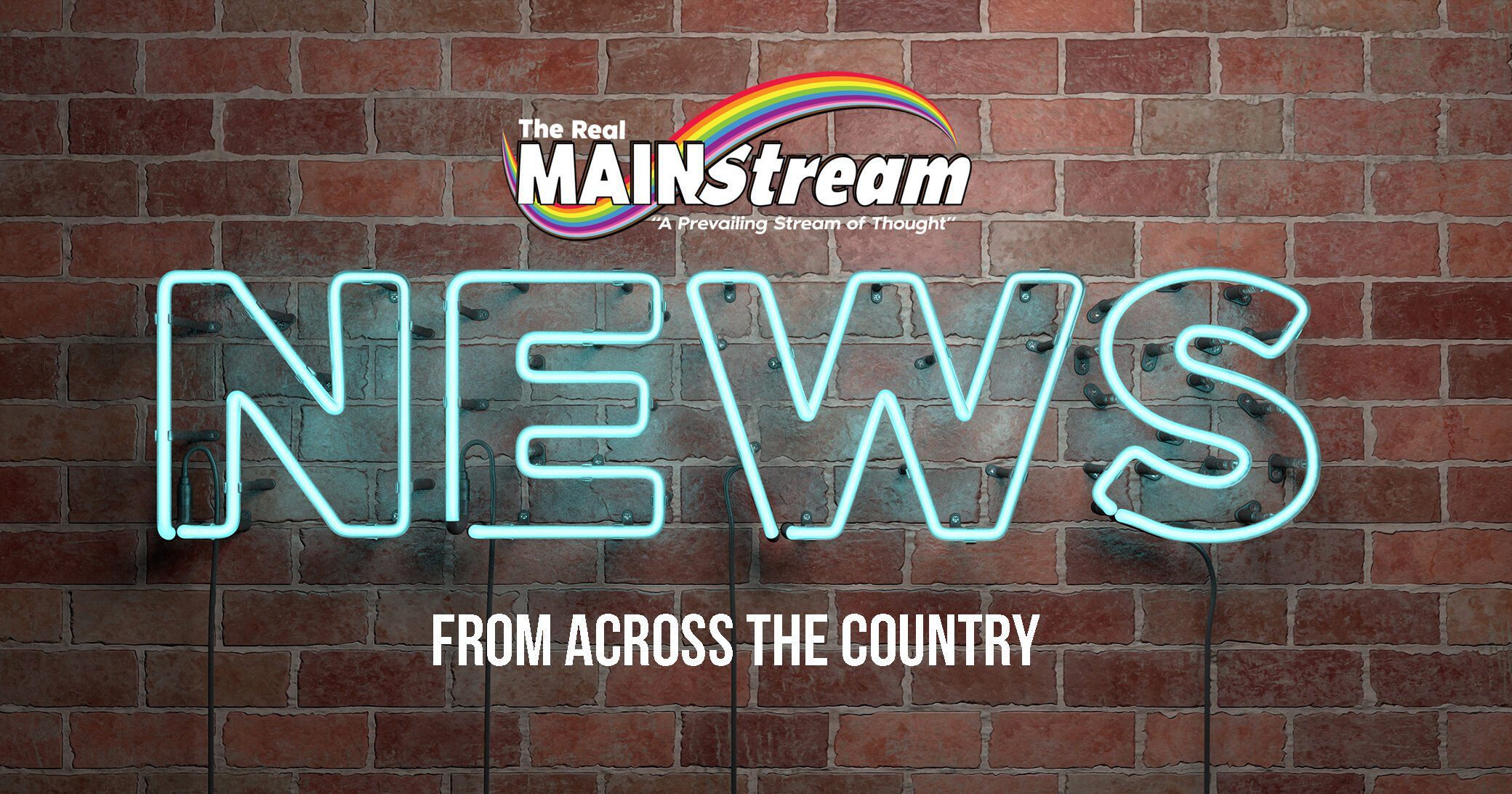 Updated several times a day, the National News Feed contains curated links to some of today's best intersectional, LGBTQ-identified, compassionate news, feature and thought pieces. The Feed is conveniently arranged in topics of broad interest that reflect our Mission Statement and coverage areas.
For instance, you can choose to follow politics and voting; LGBTQ/BIPOC/Women's news; health and COVID-19; information about Seniors, or Youth; education or spirituality; climate change and animal welfare; cannabis and hemp; arts and entertainment; or even fetishes and lifestyles.
Begin watching this feed, and you'll find yourself enlightened daily. Especially as we approach the presidential election in November, the great writing and research you will find through these links are essential. I'm also finding myself encouraged by the progressive news this Feed is helping me discover. There is hope!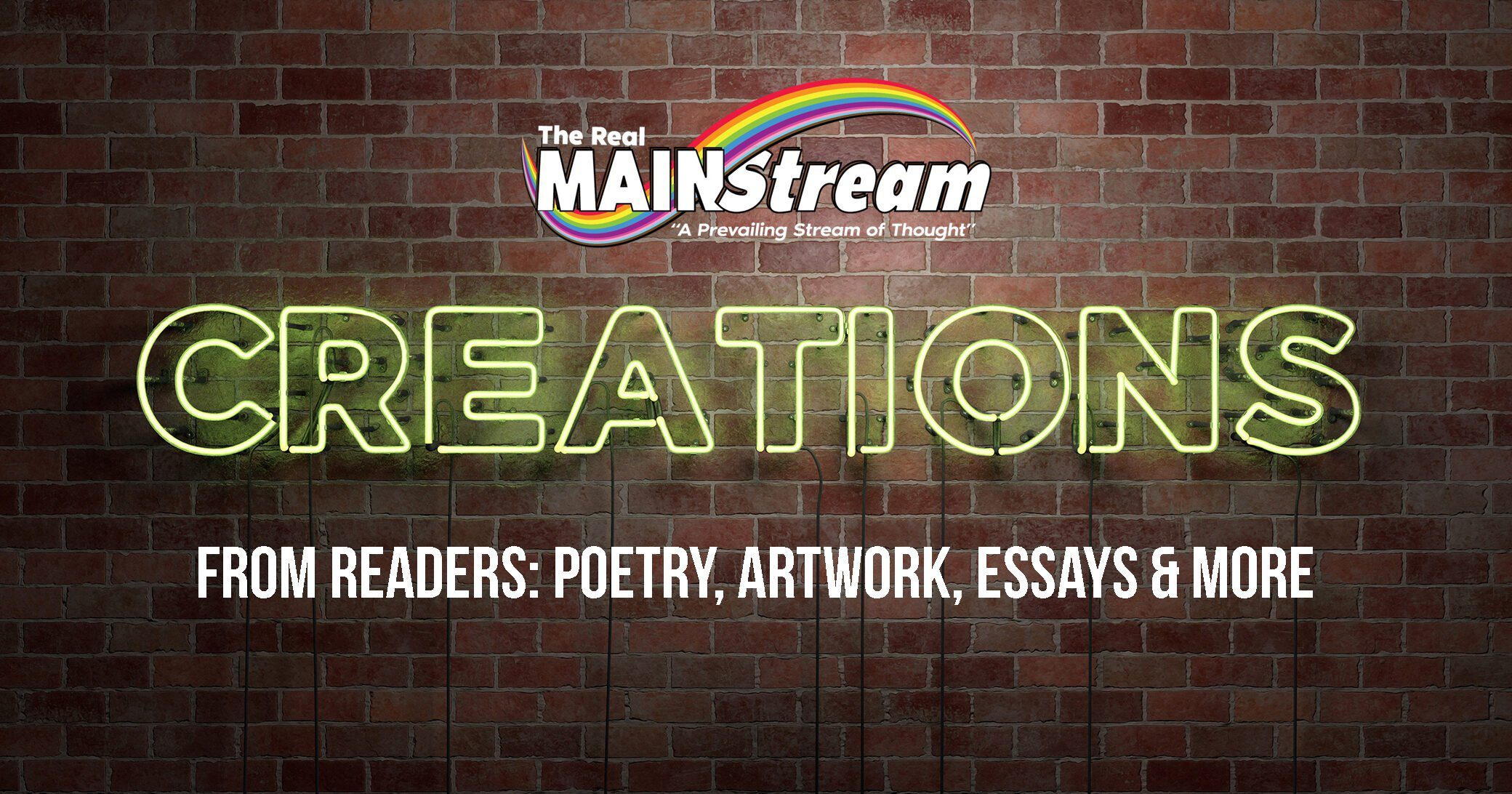 The other big announcement is all about you, the Reader, and your voice and vision. Reader Submissions is our new Self-Publish feature, empowering you to submit anything that is non-journalism, and non-commentary. You can submit artwork, poetry, uplifting essays, "flash fiction," photography, cartoons, and pictures of community events you attended.
Your submission will be posted, circulated and promoted just like one of our news/feature pieces, or columns. This is a great way for readers to empower themselves through expression. It's also a resource for aspiring and independent artists, who are welcome to share your websites and information about how readers can partake of your work.
Together, these two features exponentially increase the voices you can find in The Real MainStream. And let me tell you, that is a relief for me.
When you start a progressive publication out of nothing, it takes a while to grow it enough to afford writers' fees or a staff member, let alone a staff. Throw in a pandemic, and it's even harder to grow to the point of compensating everyone. So we rely a lot on the volunteerism of myself and many others. And when no one else is available to volunteer, which is often, I volunteer more.
That means regardless of the silos I build, or how I compartmentalize, or how carefully I might follow the ethical rules of my profession, my name ends up appearing far too many times for even my own comfort level — in bylines, in mastheads, in voicemail messages, at the ends of letters, and more. Even I am sick of me!
Now, with the National News Feed, so many other voices can be found here, to help support our Mission. The Feed can help you find progressive content that demonstrates, more strongly and convincingly than we can alone, what we mean by our tagline, "A Prevailing Stream of Thought."
Equally exciting, the new Reader Submissions are like unblocking a pipeline that became clogged the more we strove for The Real MainStream to function like a legit journalism operation. Continuously, readers had written asking about whether we accepted poetry, or fiction. In our original state of constantly stressed and pressured publishing, these questions felt like gnats buzzing around our heads.
"Who has time to publish people's poetry? We're too busy churning out the monthly edition and getting it to the people!" was the voice in my head.
This is yet another "change overdue but forced upon us" by the coronavirus crisis and our conversion to all-online. We now CAN and do value poetry, artwork, and other creative expressions.
These two changes are all about making more room for more voices. They're also about providing better service, and making good on that Mission Statement. These two new features equip us to better uphold a prevailing stream of thought that promotes a more compassionate, collaborative Iowa and Illinois that does better for everyone, including the historically marginalized and voiceless.
We hope you'll gobble up that National News Feed with at least a daily check-in on the latest extra-relevant news — and that we'll see a continuous stream of self-expression flowing through Reader Submissions!
Until next time.