IOWA CITY – When Johanna Lopez-Velador began receiving chemotherapy in November and needed to accept the temporary loss of all her hair, she knew where to turn.
Johanna and her wife Karla immediately texted Angie Corbin and Molly Quast at Fresh Feel Fade Salon and Spa, where they'd been clients for three years. Corbin handled the administrative side, finding an immediate opening somewhere in the packed schedule of her wife Molly Quast, the haircut and color guru behind Fresh Feel Fade.
On the big day, Lopez-Velador said, Quast gently walked her through the entire process of releasing the last remnants of her dark, naturally lush hair, reminding her every step of the way that she is "beautiful on the outside and the inside."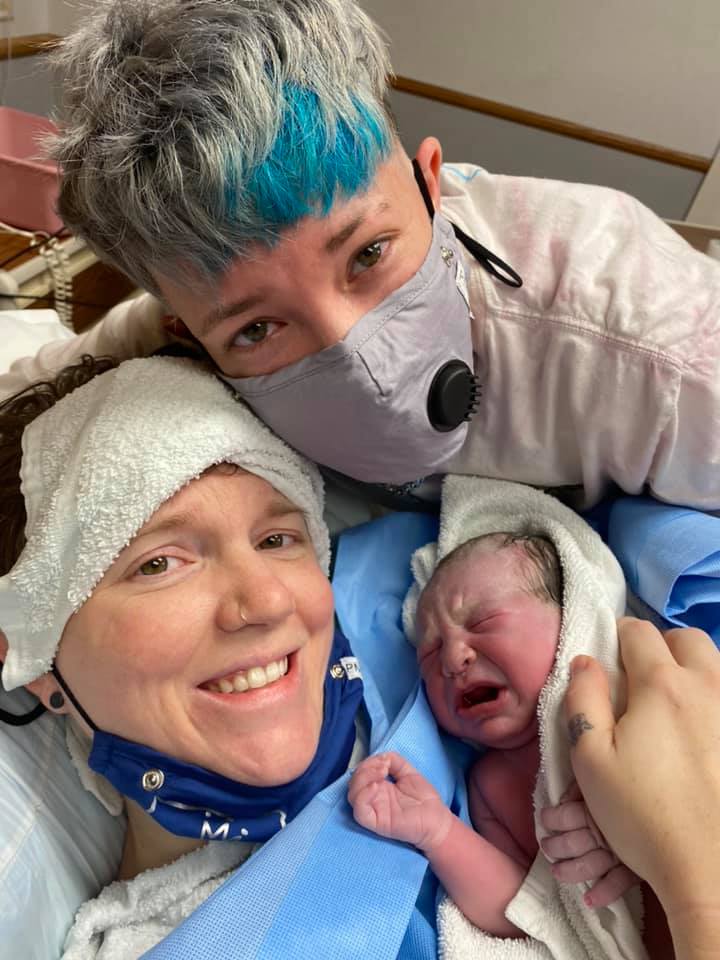 It was an "intimate moment," Lopez-Velador said, made even more special by another quality she and her wife Karla share with Quast and Corbin: they're all parents, with Johanna giving birth to their first child in November, and Corbin giving birth to their third child the same month. It's also just one example of how Quast and Corbin have become so much more to the Iowa City community than an LGBTQ-owned business. They've become bright light beacons, providing a steady stream of uplift and positivity through not only how they run their business, but also how they share their family's own path.
Through both professional photo shoots and their own pics (Corbin is a talented photographer in her own right), the Corbin/Quast clan have shared their journey now for years, featuring Gaven (now 11), Boone (now 2) and Wren Rose (now two months). They are unabashed in their family postings, sharing portraits, photo sessions, spontaneous pics, pivotal haircuts or style changes. Recent heart-warming moments include the raw emotion of the couple minutes after Corbin gave birth to Wren, and Quast at the stove while holding one child in each arm.
"I'm really so proud of them, for everything they've been able to achieve," says Lopez-Velador. "You hear about so many small businesses going under right now with the pandemic, and Molly's been able to stay afloat and stay strong. That's just a testament to her clients and how they feel about Molly and Angie."
Quast, an Iowa City native and City High grad, first started building her reputation for contemporary cuts and non-gendered styles as an independent stylist five years ago. When the opportunity came in 2018 to purchase the salon at 1570 S. 1st Ave., Quast and Corbin jumped at it. They eventually renovated the interior, added more stylists, and just last week, their logo went up on the mall marquis. Through the pandemic and its constant cycle of shutdown and reopenings, Quast and Corbin have made it through by pre-booking in the future, appreciating the shutdowns for the additional family time, expanding merchandise, and keeping in place a strong disinfection and prevention routine.
"She's wearing a mask. She wipes down everything. The chairs, the doorknobs, the counter connected to the station," says Corbin, originally from Peoria, Ill. "She changes capes every single client, which was already her standard. Only the person who's getting their hair cut is in the salon at the time. There are no spouses or kids allowed."
"We also have it listed, too, that if you are feeling sick in any way, reschedule your appointment," Quast adds. "We've had numerous people reschedule because of a headache or a fever or because they think someone at their work may potentially have it."
The two are a team in everything: managing Fresh Feel Fade, raising their three children, and supporting their friends. Corbin is a constant shaping presence for Fresh Feel Fade, handling much of the marketing, merchandise coordination, and administrative tasks while Quast pursues her creative and technical prowess. Both have helped others care for their children, too; Quast currently swings by the Lopez-Velador household on Johanna's chemotherapy days, so that Karla and Johanna can get some rest.
Fresh Feel Fade transcends gender boundaries, building a strong following among people who identify as women (especially those into short cuts), nonbinary people, and men. "it's always been Molly's dream to open up her own salon and provide an environment and establishment for not only our community, but everyone to enjoy coming to and the services we provide," says Corbin of Quast.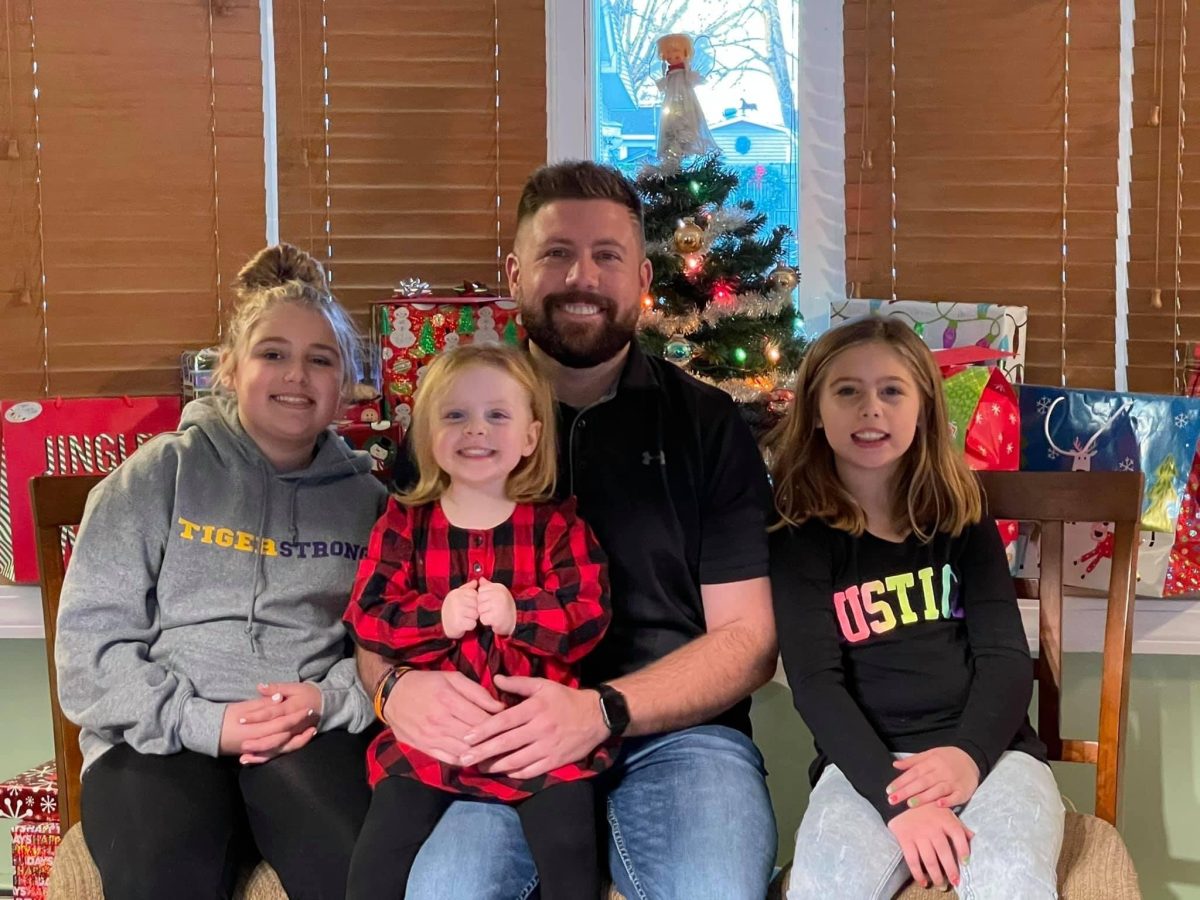 Three years before the Lopez-Veladors discovered that Quast and Corbin were fellow parents, they had discovered Quast's talents as a stylist. Karla says Quast helped usher her through going from long hair to very short hair. The result was a stronger sense of identity, and of self-confidence, she says. "It was great hearing her talk about how hair is gendered, and it shouldn't be," Lopez-Velador remembers. "I was so grateful that Molly understood what I wanted, and also seemed to understand me as a person. Going to Molly is like a small break from life that recharges me to take on my troubles."
Realtor Lane McCaw first went to Quast in 2018 after a friend of Corbin's referred him. He said Quast's fade was among the best he's had and keeps getting better over the years. McCaw suggested early on that Quast post videos of his twice-monthly visits to her, and now those videos are part of the Fresh Feel Fade identity. He says a visit to Quast's salon is "not just a haircut. It's an experience. She takes her time, she's very detailed, and doesn't want you to just go in and out. When she washes my hair, the shampoo she uses has menthol so it has a really different feel. And she gives you a little massage. It's the little things she does extra."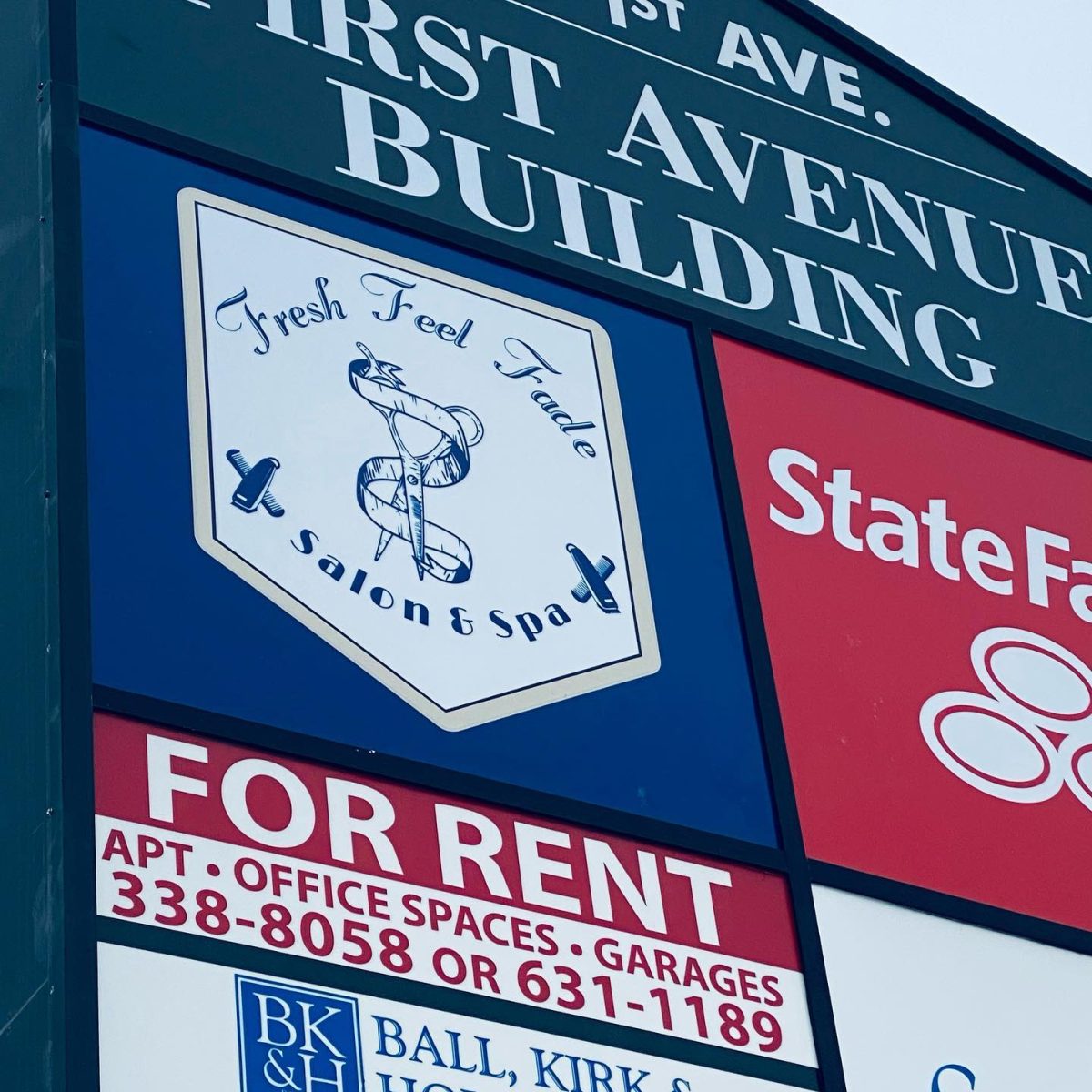 Now a close friend of the family, like the Lopez-Veladors, McCaw shows his appreciation by putting his house-flipping skills to use in helping the Quast/Corbin family with household repairs.
Fresh Feel Fade now has additional stylists and specialists, too. They include Torrie, who specializes in "fashion colors;" esthetician Barbara; and microblader (brow artist) Jeryl. Despite the COVID-19 challenges, at a time when revenue and incomes are especially important to her family, Quast has abstained from seeking donations or extra help.
Instead, she has expanded her offering of merchandise, a fun evolution to watch. Products range from serious personal care products like the Unite hair care and Fresh Feel Fade's own beard oil, to new apparel and novelty offerings. The Fresh Feel Fade hats, shirts and pullovers are now joined by "Looking for Molly?" shirts that build on the growing local celebrity status of Quast and Corbin. "I'd rather give someone beard oil or a t-shirt rather than just them giving me money," she says.
To book with Quast or any of Fresh Feel Fade's stylists and specialists, go to the website where you'll find options to book with Molly (cut or color), Torrie (cut, color, facial waxing or make-up), Jeryl (microblader) or Barbara (esthetician). You can connect to all Fresh Feel Fade platforms through the Ad Directory, or check out their Instagram and Facebook pages. For more information on purchasing or carrying merchandise, or becoming a stylist with Fresh Feel Fade, email mquast24@gmail.com.
(cover photo features Molly Quast and Angie Corbin and their children Gaven, Boone and Wren Rose. Carousel below features Quast, Corbin, Quast trimming Johanna Lopez-Velador's hair, and Lane McCaw with two of his many different styles, courtesy of Quast. Photos courtesy of Angie Corbin and Molly Quast.)
This is part of an occasional series of advertorials on how TRM advertisers have adjusted and persevered during the coronavirus pandemic.