CEDAR RAPIDS – The thrill of mass adoration, the pain of discrimination, and the inspiring satisfaction of fighting back all came flying at A.J. Adorien (AJ Hope) within a few months' time, at the tender age of 17.
It all happened in 2011 while Adorien, the outgoing Miss Gay Iowa City 2018, was the reigning Homecoming King at Cedar Rapids' Jefferson High. 
Adorien was strutting onto the school gym floor performing as a woman, while thousands of his fellow students gave a standing ovation. A few days later, he was sitting in the principal's office, threatened with suspension for "forcing my views on everyone," the principal said.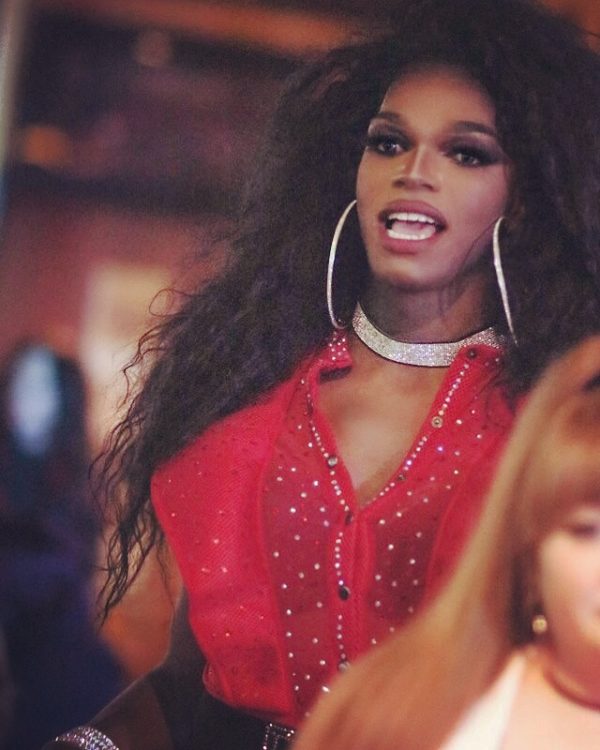 "I went back in a few days later and told the principal, 'This is who I am. You're going to have a lot more people like me coming through these doors. Deal with it, or you're going to be on the wrong side of history."
Adorien didn't stop there. He visited, in person, every teacher who had complained about his performance – including the football coach. "Deal with it," he told them.
A week later, Adorien received an invitation from the principal to perform at the end-of-year student talent show.
The story is just one of many in Adorien's life that illustrate his most exuding trait: optimism and perseverance, even when it's really hard. The quality has helped make him become one of the Corridor's most respected drag performers, in increasing demand throughout the Midwest. Hollywood has performed in eight states.
Adorien is also an unapologetic fan of Iowa.
"In such a short time, we've come a long way. And Iowa has a lot to offer," he says. "The love and support I receive here from complete strangers …. It's not just, 'I accept you.' It's 'I know I'm not perfect, and sometimes my views might be a little hmmm, but I wanted you to know I accept you, and I'm trying to learn to be even better.' I see that all across the board here in Iowa."
Adorien's trek to growing drag stardom actually started as a toddler, in some ways. That's when Adorien and his three siblings faced the results of their parents' unresolved issues.
His mom struggled with substance dependence, and Adorien offers fleeting mentions of tough childhood moments like police raids on his home, and someone pointing a gun. His father left when Adorien was a baby, for jail sentences and other ventures.
Adorien tells the story with the context of gratefulness, thankful that his mom was wise enough to send him at age 5 to live with his arts-loving aunt while she sorted through her issues. Adorien lived in Fort Wayne, Ind., for about nine years until he was 14, attending a performing arts magnet school.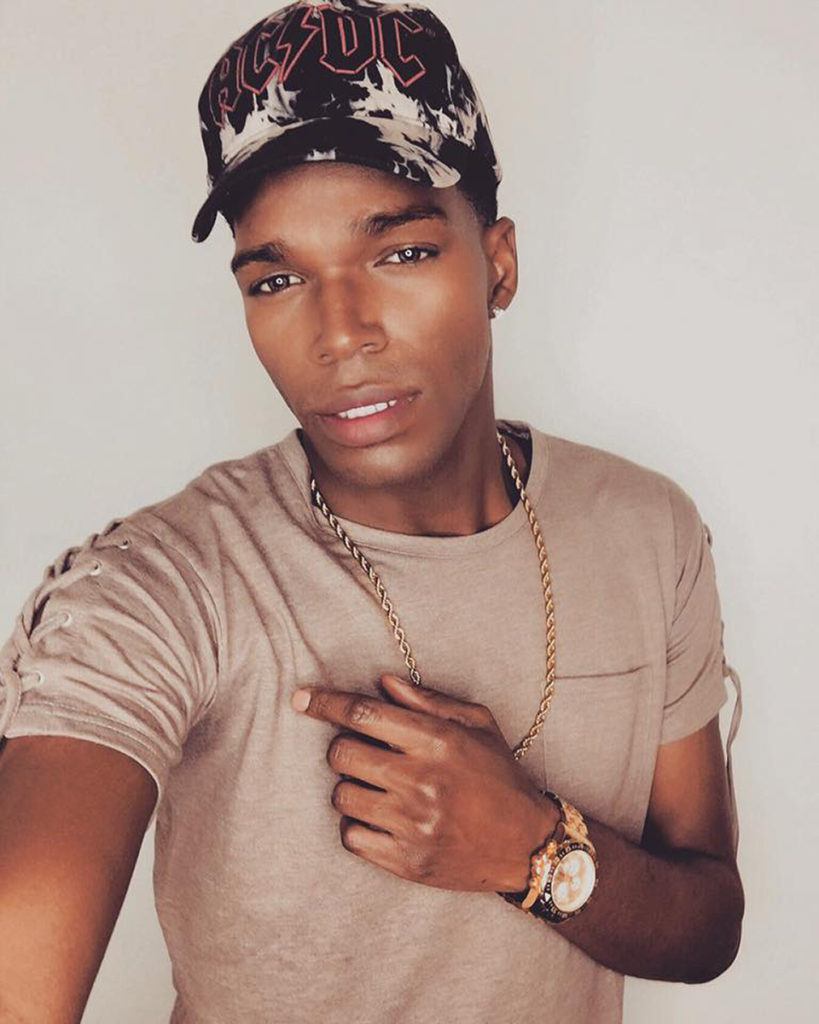 When he returned to Cedar Rapids, A.J. immediately discovered drag as his calling when he saw drag queens riding the float of a St. Patrick's Day Parade.
"When I saw they were so comfortable being who they are, it gave me so much inspiration to want to become who I was, too."
Adorien went on to win his first title, "Miss Teen Hamburger Mary's," and broke new ground with his Jefferson High leadership.
Today, Hollywood is moving away from the pageant scene and more into full-out performance – at both private events like weddings and birthdays, and with professional aspirations toward goals like RuPaul's Drag Race.
Adorien's modern-day experience of Iowa is more of a challenge; expressions of hate have grown, Adorien says, since Donald Trump became president. At the same time, he says, those willing to step up against homophobia and racism seem to have grown.
"Random people, the straightest men, beefy white Caucasian men, come and protect me like I'm their own child." Adorien says.
Adorien is also direct about the challenges of being black, gay … and beautiful.
"My glamor, grace and poise, how personable I am …. All of those things are important. You may not think you're being inspired by me, but you are by my confidence. I'm 110 percent."

— A.J. Adorien, aka Hollywood Hope
Starting with the latter: Adorien says being physically attractive can be a burden. "It can play tricks on your mind, and it can be lonely," he says. "You can't ever be real with people, because when you're pretty or handsome, people expect you to be perfect."
Being both black and gay is "the hardest thing to be in the universe," Adorien says. He describes it as a constant effort to overcome stacked-up stereotypes and "being stuck in this box where you don't fit in with any other puzzle pieces."
Adorien's understanding of loneliness and struggle – and his experience exuding grace at the same time – are key to his persona as Hollywood Hope, he says.
"My glamor, grace and poise, how personable I am …. All of those things are important," he says. "You may not think you're being inspired by me, but you are by my confidence. I'm 110 percent."
Hollywood lives her confidence in ways beyond performance, says Cameron Byrd, who has known Adorien for years. Byrd says Hollywood always tends to every detail of costumes, make-up, and hair.
"Hollywood Hope is a queen I have always looked up to, and A.J. has always been a strong person," Byrd says. "He's had to be strong for his family and himself, and he's had to pull himself up by his bootstraps. 
"It's an honor and a privilege to be friends and sisters with A.J. Adorien and Hollywood Hope."
(photos courtesy of A.J. Adorien)