ROCK ISLAND, DUBUQUE: Trans Day of Visibility events Friday
Clock Inc., located at 4102 46th Avenue in Rock Island, is hosting a panel and discussion with elected officials on Friday, March 31st from 5pm-8pm. There will be a social hour with food and beverages starting at 5pm, the panel and discussion starting at 6pm, and open mic starting at 7pm. You can find more information here. You can also join New Moon Counseling Alliance for Protect Our Trans Kids Rally Friday at 4 p.m. at the Smokestack, 62 E. 7th St., in Dubuque, Ia. The gathering is a chance to "lift up and celebrate our trans youth, march and dance, sing and scream!"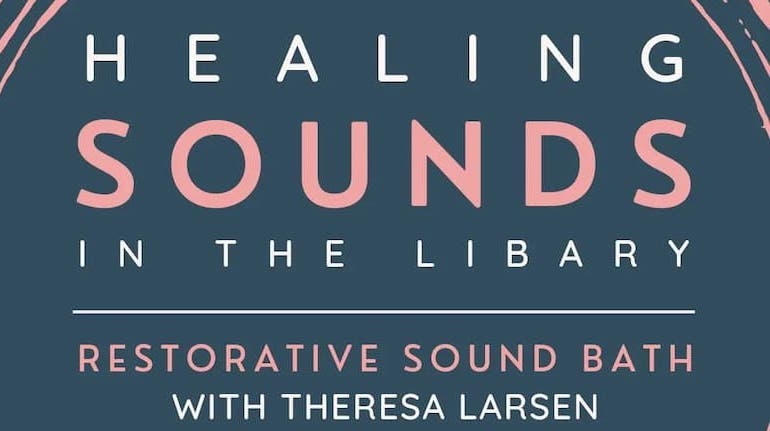 GALENA: Healing sounds to fill library April 6
Close your eyes, snuggle up in a blanket, and enter a deeply meditative space. That's the invitation from the
Galena Public Library District
and
Theresa Larsen
, a licensed massage therapist, sound healer and drum circle leader for an April 6 Healing Sound Bath at the library. "Harmonic sound waves from specifically-tuned instruments entrain brainwave frequencies, inducing a deep meditative and peaceful state."Larsen will use crystal singing bowls, Tibetan singing bowls, a handpan, chimes, tuning forks, wind-gong, cedar flute, and drums. Learn more
about the Healing Sound Bath here
.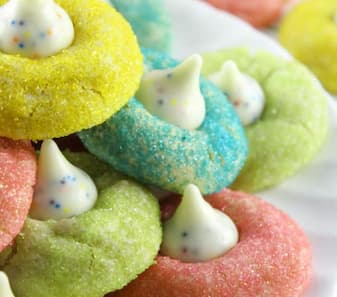 DAVENPORT:  Spring Cookie Walk, community meal April 8
A reminder: MCC of the Quad cities offers a "Fling into Spring Cookie Walk" and a Community Meal April 8. "Come for the food and stay for the board games and fellowship," say organizers. Find more information on MCC's April 8 events here Metropolitan Community Church of the Quad Cities is located at 2930 W. Locust Street in Davenport and serves the entire Quad Cities area.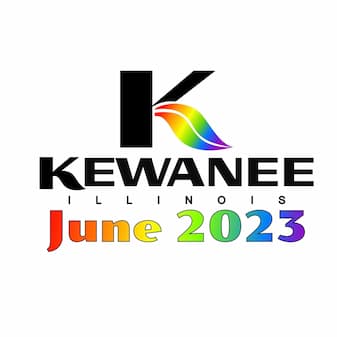 KEWANEE:  Pride organizers respond to religious critics
Community members are stepping forth to rally on behalf of Kewanee Pride, as it plans to hold its first-ever Pride event June 10. Anthony Law, head of diversity and inclusion with Carl Sandburg College in Galesburg appeared before the Kewanee Human Rights Commission to speak about LGBTQ Pride, after two pastors criticized the event using anti-LGBTQ+ religious tropes. Law has an LGBTQ child. "That's what we celebrate, that my son can be true to himself and not have to worry about someone knocking on the door, and that's what pride month is all about," he told the commission. "You don't have to like it, but that's what we celebrate." Learn more about Kewanee Pride Fest here.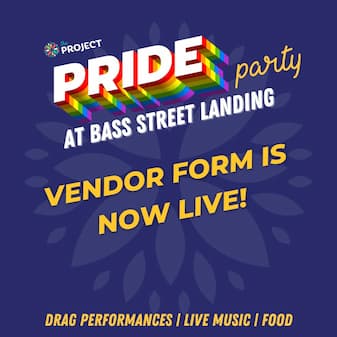 QUAD CITIES: Call for vendors for Pride events June 3, 17
Two groups in the Quad Cities are putting out a call for vendor registration at their June Pride events. You can sign up for the Quad Cities Pride Alliance's annual summer event, happening June 3 and 4 at Schwiebert Park in downtown Rock Island, along the Mississippi River. A link is not yet available; email Jane Tiedge for more information. And, you can also sign up to be a vendor at the Pride Party at Bass Street Landing happening June 17.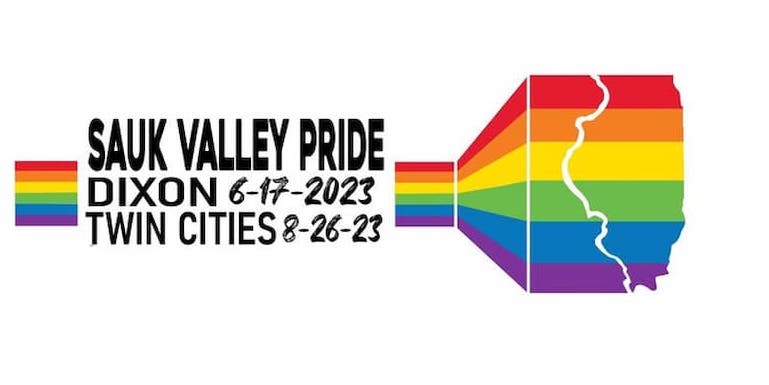 DIXON: First of two events for Sauk Valley Pride June 17
Three small communities in northwest Illinois will join together this year to celebrate Pride on two different dates. Dixon, Sterling and Rock Falls have joined together to create Sauk Valley Pride, a year after Dixon Pride held its first-ever Pride event. Sauk Valley Pride in Dixon will take place this year June 17; Sauk Valley Pride for Rock Falls and Sterling will take place Aug. 26. For more information, see the Sauk Valley Pride Facebook page.
Got news or events information for Northwest Illinois? Send your briefs and info to reachus@therealmainstream.com.