Read progressive, LGBTQ-affirming and intersectional news tidbits throughout Iowa and Illinois.
HEALTH
• The Project of the Quad Cities, which serves Iowa and Illinois residents in a nine-county area, is now offering primary care for LGBTQ+ people. The 40-year-old nonprofit, based in Moline but serving both Iowa and Illinois counties, already has been providing no-charge testing and treatment of sexually-transmitted infections. In addition, The Project is working hard to spread word about its big annual Red Ribbon Gala coming in June, an outdoor affair focused on drawing out people who wouldn't otherwise "dare to be color brave," explains communications director Tyler Mitchell. Watch for ongoing multi-color-themed outreaches from the group as it seeks to expand its LGBTQ+ health care initiative, partner with regional groups to focus on HIV prevention and treatment, Read more in The Real MainStream later this week about The Project's expanded services, provided in collaboration with Community Health Care, Inc., which exists to help meet health care needs of the uninsured or under-insured and has been collaborating with The Project for years already, says Mitchell.
• Groundbreaking health equity legislation for Illinois is on its way to Gov. J.B. Pritzker's desk to be signed into law, reports the Chicago Sun-Times. The bill, passed last week by the Illinois Senate, would require "implicit bias training" for health care providers to renew their licenses; and requires the state to monitor disparities regarding race, age, ethnicity, sexual orientation, gender identity, geography, disability status, socio-economic factors, and more, writes Equality Illinois. "Equality Illinois applauds the bold leadership of the Black Caucus in their work to eliminate systemic racism and advance long overdue and long delayed equity and justice for Black Illinoisans, including Black LGBTQ Illinoisans," the LGBTQ civil rights group wrote on its Facebook page.• ReAlive Metaphysical has upped its offerings of metaphysical healing events and classes — and has moved its weekly yoga class from Saturdays to Wednesdays. Sign up for Krista Carter's gentle class, accessible to all experience levels, by clicking here. ReAlive also offers weekly meditation (both online and in-store), plus additional meditation sessions; and continues to offer reiki, angel readings, astrology readings and more at its expanded location in Cedar Rapids. moved its Saturday morning yoga class to Wednesday evenings. This healing yoga, led by Krista Carter, is approachable regardless of experience level. To register, click here.
• Iowa Citizens for Community Improvement (CCI) is hosting an online education session April 13th on "Medicare For All: What It Is and What We Need to Do to Get It." The event will provide information on federal legislation that would provide all Americans health insurance without the accompanying private insurance company trappings of premium payments, co-pays, allowed providers and more.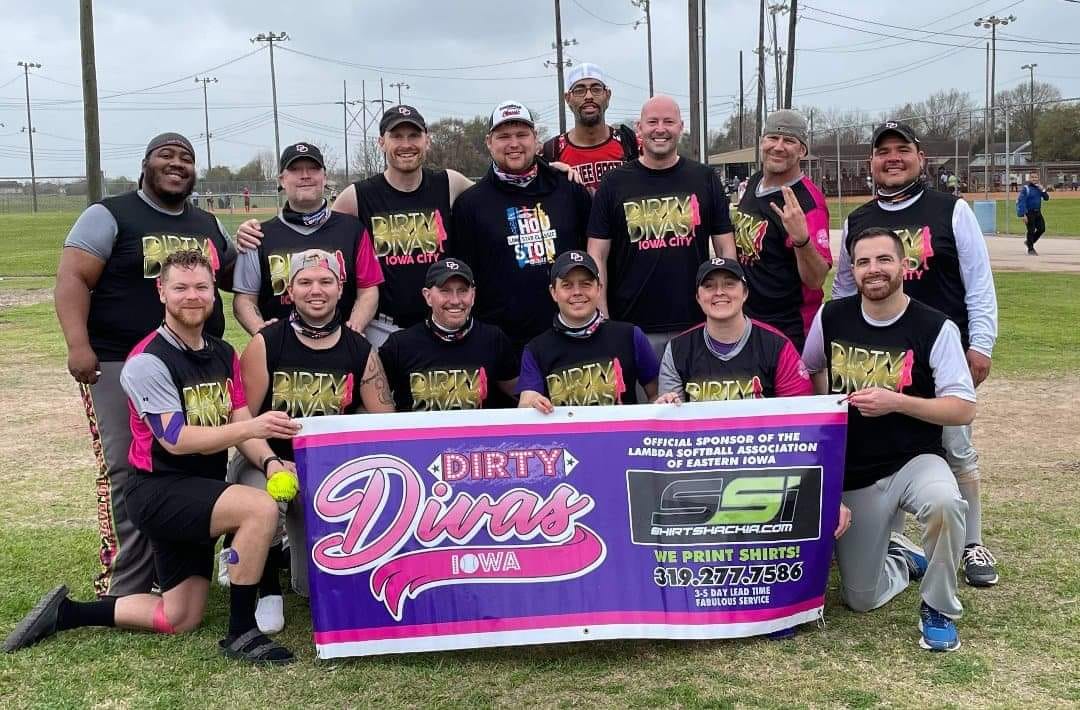 GROUPS TO JOIN AND THINGS TO DO
• Tonight is the big night for a virtual LGBTQ town hall for southern Illinois — but which public officials will participate remains up in the air as of Monday morning. With 10 mayors and state legislators invited to participate, only one — DuQuoin Mayor Guy Alongi — was listed Monday morning as confirming participation. The event is co-offered by Equality Illinois, the Rainbow Cafe LGBTQ+ Youth center in Carbondale, and the Social Action for Southern Illinois Committee. In addition to Alongi's confirmation, Marion Mayor Mike Absher was listed as a "tentative confirmation." Mayors of Benton, Carbondale and Murphysboro were not listed as confirmed. In addition, none of the legislators invited were listed as confirmed Monday morning. They include State Senators Terri Bryant (58th District) and Dale Fowler (59th District); and State Reps. Paul Jacobs (115th District), Dave Severin (117th District) and Patrick Windhorst (118th District).
• Join the Lambda Softball Association of Eastern Iowa (LSA) for its first "skills and recruitment day" of the 2021 season 10 a.m. Sun., April 11, at Mercer Park, 2701 Bradford St., Iowa City. "These sessions also allow the coaches and board members to assist with placing players on teams, with the goal of maintaining similar experience and skill levels on each team – thus achieving a competitive balance within the league," the group writes. Masks are required, and all equipment is sanitized after each use. The LGBTQ softball league is returning to full action following a 2020 hiatus because of the pandemic. Join the group afterwards for a gathering at Shakespeare's Pub & Grill. LSA has also redesigned its website to be more user-friendly; check it all out at www.lsa.org.
• We FIGHT, a Davenport group that stands for civil rights and firearms ownership rights, is taking two key steps to spread its message. We FIGHT is leading a protest against police brutality April 10 outside of the Davenport Police Department, and it's reaching out through the alternative social media platform Mastodon. Organizer Eric Puryear is encouraging group members, as well as people overall, to explore Mastodon because of Facebook's glitchy algorithm and its tendency to wrongly flag posts. He calls Mastodon a potential "solution to that problem." There is no corporation that controls it. There are no ads." To explore more of Mastodon, click here.
• The Broom Closet in Burlington has opened registration for the 2nd Annual Sacred Earth Society Summer Solstice Jujubilee June 17-20 in Wapello, Ia. This gathering features drumming, canoeing, bonfires, dancing, cmping, workshops, rituals and musical guest Tuatha Dea. Check here for full weekend, one-day and kids' passes. Vendors also welcome; contact Lydia Gittigs at 319-855-4013 or TheBroom_Closet@yahoo.com.
• The city of Champaign, Ill., has designed one of its streets as a Black Lives Matter street, reports the Illinois Eagle. Read more here.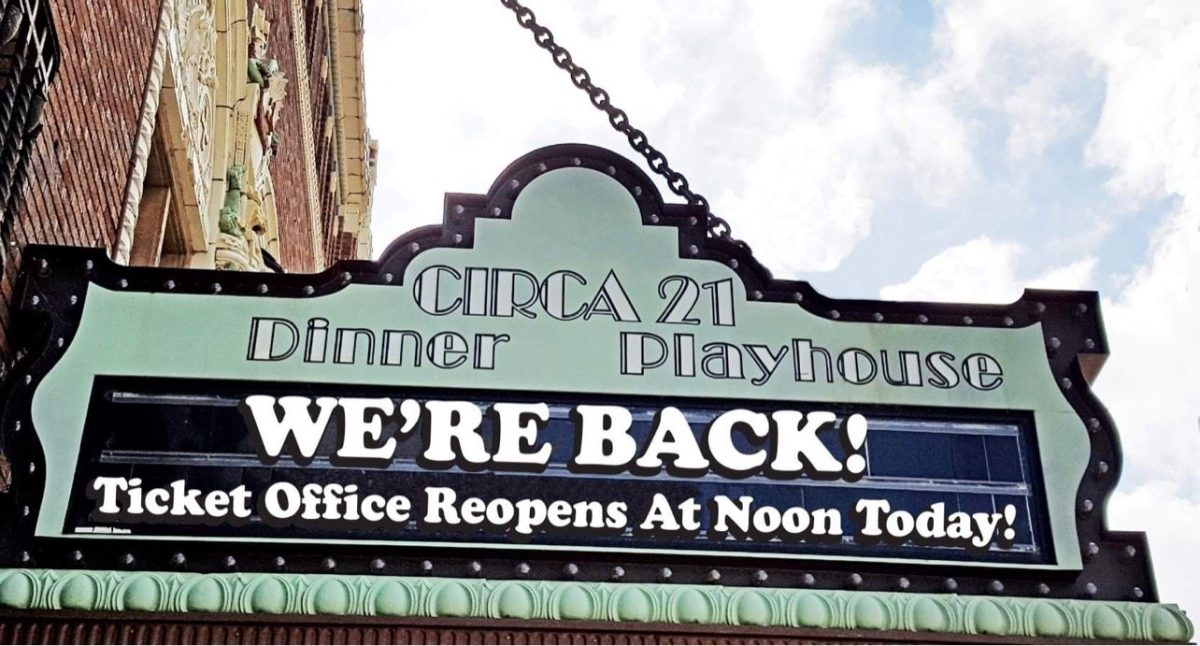 PEOPLE
• Río S. Suãvé, co-founder of Dubuque's Key City Pride, has been named Mr. Gay World Iowa 2021. Suave will represent the state in a pageant of gay men in Fort Lauderdale, Fl., in November. The Mr. Gay World competition was founded in 2008 as a way to showcase the diversity, and "inward beauty" as well as outer attractiveness. The competition received increased worldwide attention in 2020 when its international winner, Spanish doctor Fran Alvarado, was featured in BBC. The competition features a photo, sports, beauty and talent competition, and November's winner goes on to represent the country in an international competition in early 2022.
• Central Illinois lost two LGBTQ+ community pioneers this past month, reports the Illinois Eagle. Candy Parker, an open lesbian role model for three decades, passed away in early March. Parker was involved in Brothers and Sisters Together, the Sojourn Women's Center, SPARC, the Springfield Convention and Visitors Bureau, the Chatham United Methodist Church, and the state's foster system as a Court Appointed Special Advocate, reports the Eagle. In addition, Buff Carmichael, 72, of Springfield died March 21. Carmichael founded or was involved in numerous organizations, reports the Eagle, including the Coalition of Rainbow Alliances (CORAL); the AIDS Memorial at Lincoln Park; the Fifth Street Renaissance SARA Center; the Gay & Lesbian Advocates & Defenders (GLAD); Parents, Families and Friends of Lesbians and Gays (PFLAG); the American Civil Liberties Union (ACLU); the Phoenix Center; the Abraham Lincoln Museum; and the Abraham Lincoln Unitarian Universalist Congregation.
THE ARTS
• FilmScene in Iowa City is offering a special rate on its "movie party" program that encourages groups to rent out one of three theaters in the downtown Chauncey Theater location. Book now for any time slot between April 2 and 4, and receive $30 in complementary concessions. Check out the special offer and dates available here.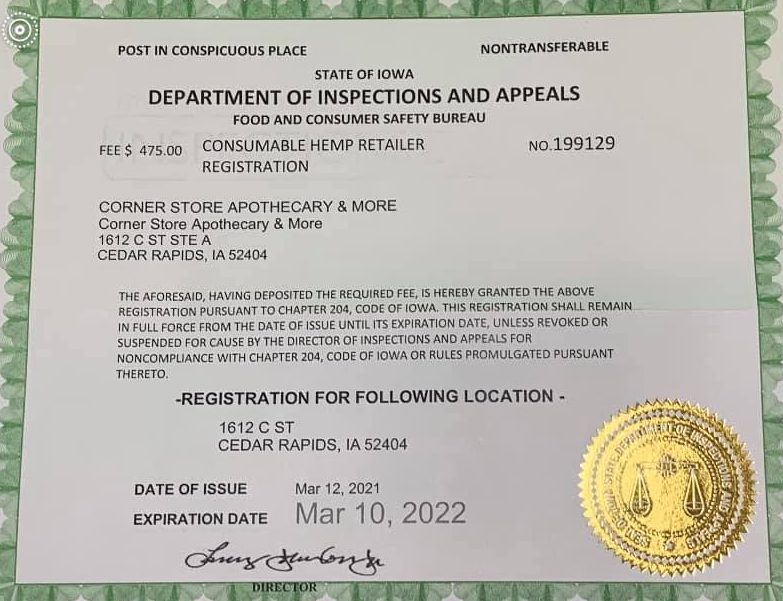 • Circa '21 Playhouse and Dinner Theater in downtown Rock Island is back up and running, opening its box office in mid-March. The historic theater had been open only two of the last 12 months, reports the Quad-City Times, holding only a few massively-attended outdoor, socially-distanced performances and online cabarets. It's now offering ticket sales for a packed season; explore more here.
BUSINESS
• Corner Store Apothecary in Cedar Rapids achieved a pivotal landmark in March: it became a state-certified hemp industry retailer. The new distinction is part of Iowa's new hemp certification program and is a state-certified guarantee that food and food additives, dietary supplements, tinctures, chew or snuff, oils and lotions sold at Corner Store have a THC content of 0.3% or less. Corner Store also began accepting credit cards in-store in February, after operating for its first several years on a cash-only basis.
(cover photo features, clockwise from top: members of the Lambda Softball Association and other players at a COVID-safe tournament this year; one of five cover shots by The Project of the Quad Cities to convey its upcoming Gala in June; Candy Parker and Buff Carmichael, two central Illinois LGBTQ+ pioneers who passed away earlier this month; and Rio S. Suave, co-founder of Key City Pride in Dubuque and the new Mr. Gay World Iowa 2021.)