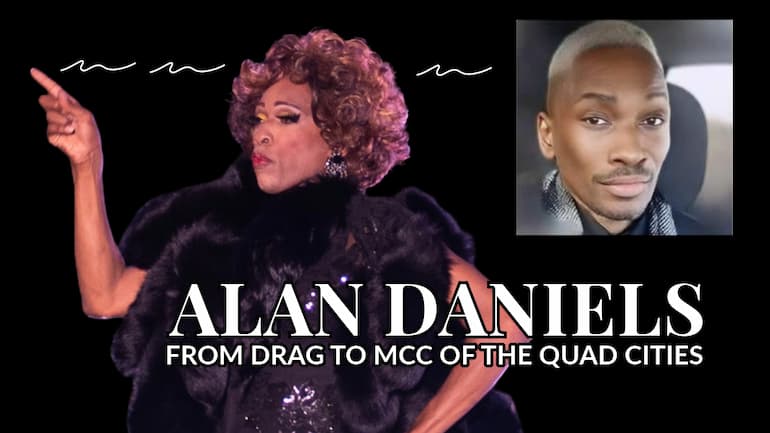 As hundreds packed themselves into Bass Street Landing in downtown Moline, IL, on a warm June afternoon, Alan Daniels was readying himself for yet another performance. The routine is a familiar one for the Rock Island native turned drag queen. Cinched in a yellow...
read more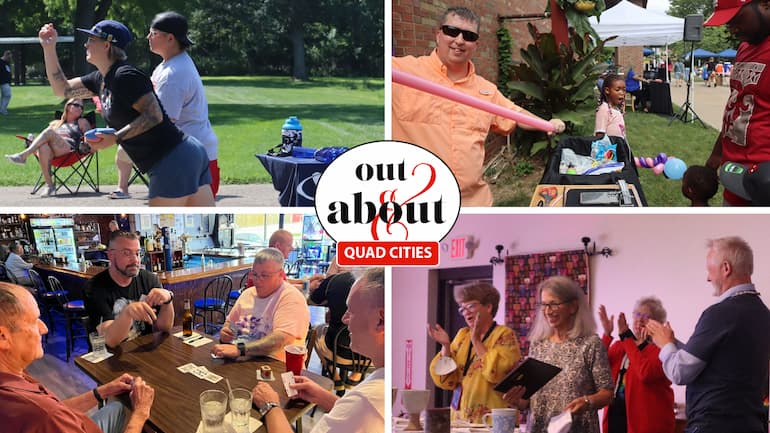 Get a glimpse at progressive events happening around you, with our revived and renamed photo galleries, Out and About. Our first return gallery features a few events from the Quad Cities over the past month; watch in the future for more Out and Abouts from all...
read more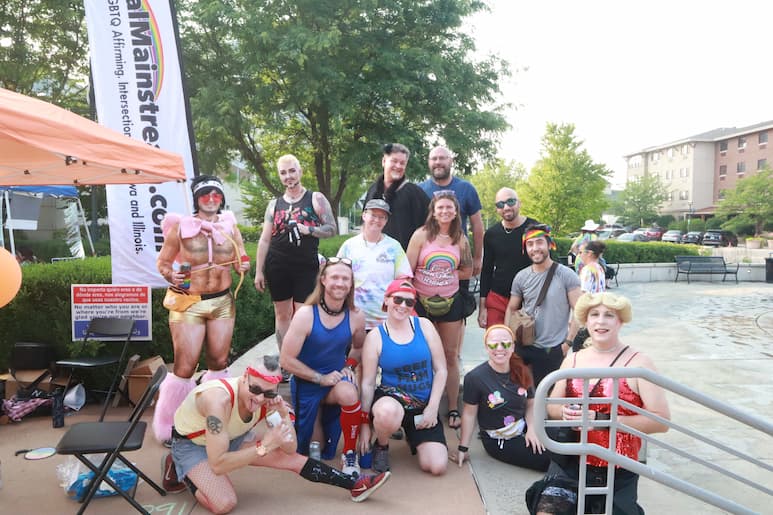 QUAD CITIES — The 3rd Annual Pride Party at Bass Street Landing Saturday drew a non-stop crowd all afternoon and evening, and The Real Mainstream's photo gallery focuses on community members taking in the vibe.
The Pride Party, in Moline, is among more than two dozen Pride events that are part of this year's Quad Cities Pride season. A reminder: Pride Month is a commemoration of the 1969 Stonewall Uprising, when patrons of the Stonewall Inn bar in New York City stood up against police that had been harassing and intimidating the bar's patrons.
Those patrons included not only drag queens and kings, transgender/nonbinary people, gay men and lesbians, but also people from other walks of life who felt unaccepted by the "mainstream."
Enjoy the gallery.