Call it mini-Pride month: October offers LGBTQ+ Pride events in Illinois and Iowa every weekend — starting this weekend with Iowa City, Chicago and Belleville, continuing next weekend with Decorah, then Orange City the following weekend, and a huge "Pride prom" for southern Illinois youth to wrap up October.
The Pride events are happening during a fall season when a "pandemic of the unvaccinated" is keeping hospitals and their intensive care units overwhelmed, long after many festival organizers hoped the COVID pandemic would be mostly contained through vaccination. The challenge comes from the stronger, evolved Delta variant, and the harsh truth that vaccinated people can still contract, carry and spread COVID without knowing it, because of the protection afforded them from the vaccine.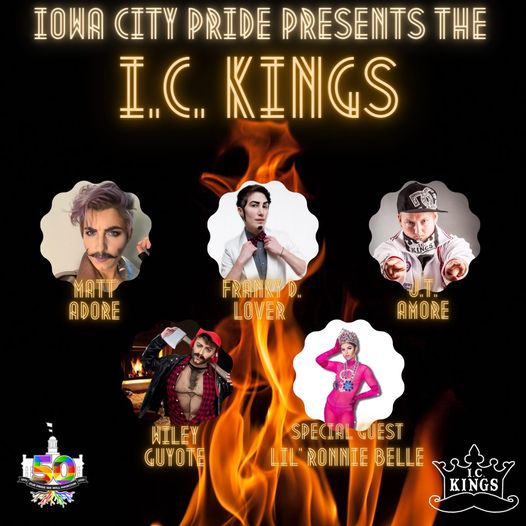 Masks are required or strongly recommended for many of the Pride events. Some are also requiring proof of vaccination or negative COVID tests. Here's a rundown of what's happening with Pride events throughout Illinois and Iowa:
• Iowa City Pride's 50th anniversary celebration, happening Friday and Saturday, is a mix of retro, tradition, and "a little different," in a Pride event that was rescheduled from June to now with hopes the pandemic would be close to over. The "retro" part comes in the form of a march organizers are describing as a tribute to the early pioneers of Pride from 50 years ago, and through Saturday evening guest performers from the '80s disco era: Robin S and CeCe Peniston, famous for the dance hits "Show Me Love" from 1990 and "Finally" from 1991. Longtime Iowa City Pride traditions are upheld through performances by the I.C. Kings drag king troupe (which put out an extra encouragement to "mask up") and a slew of title-holding drag queens from Studio 13. The "new" part includes some local bands performing at Pride for the first time including the folk trio Two Bit Maniac; and the punk/rock band Death Kill Overdrive, and Finesse. Iowa City's fun kicks off Friday night with an 8 p.m. drag show in Iowa City's famed outdoor Ped Mall; starts Saturday with the Pride "march" at 11 a.m.; continues all day Saturday with a street vendor fair and stage performances; and includes a Sunday drag brunch. Iowa City Pride's festival has in the past drawn anywhere from an estimated 1,200 people, to more than 12,000 in 2019. "Mask(s) are highly encourage to be worn by everyone even when outside," the group wrote on its Facebook page. "We will have hand sanitizer through out the festival for you to use. Please practice as much social distancing as possible. If you are feeling sick, please stay home." The University of Iowa's Pride Committee also sent out a reminder to students to wear face masks to the event, even if outdoors.
• Chicago Pride Fest takes place over three days — but without the historic Chicago Pride Parade, which was cancelled this year out of concerns over COVID spread. The event is one of the nation's largest Pride events, drawing crowds of an estimated 100,000 to its three stages throughout the Halsted Street area. This year's festival is expanded from two days to three, filling the Sunday time slot typically filled by the Sunday afternoon Pride Parade. Proof of vaccination and/or a negative COVID test are required to enter Chicago Pride Fest, which is also offering free COVID testing now through Oct. 3. Rapid COVID tests will also be available at the gate, organizers said. In addition, event organizers remind attendees that many Halsted Street businesses have mask or vaccine mandates, and Illinois overall has an indoor mask mandate. Chicago Pride Fest's biggest names take the stage Sunday, including former teen pop star Debbie Gibson and soul vocalist Krystal Waters in the evening. All in all, throughout the three-day event, almost 50 performers of all genres will take the stage during an event that also includes the traditional street vendor fair. Admission is $15.
• In Belleville, just east of the Illinois/Missouri border, organizers are planning a day of socially-distanced, hand sanitizer-filled fun for Metro East Pride, also rescheduled from its traditional date earlier in the year. The festival includes a high heels drag race Saturday afternoon and evening; afternoon of street vendors; live bands including the dance band HoneyVox; drag performances by adults and youth; and food highlights from local restaurants. Attendees are reminded that Illinois has an indoor mask mandate and that all are encouraged to wear masks, even outdoors. Organizers are also recommending that all vendors wear masks; requiring face shields of performers; and providing masks for free and for sale at the event. Signs will be constantly reminding attendees to socially distance and partake of the expanded hand-washing stations throughout the event.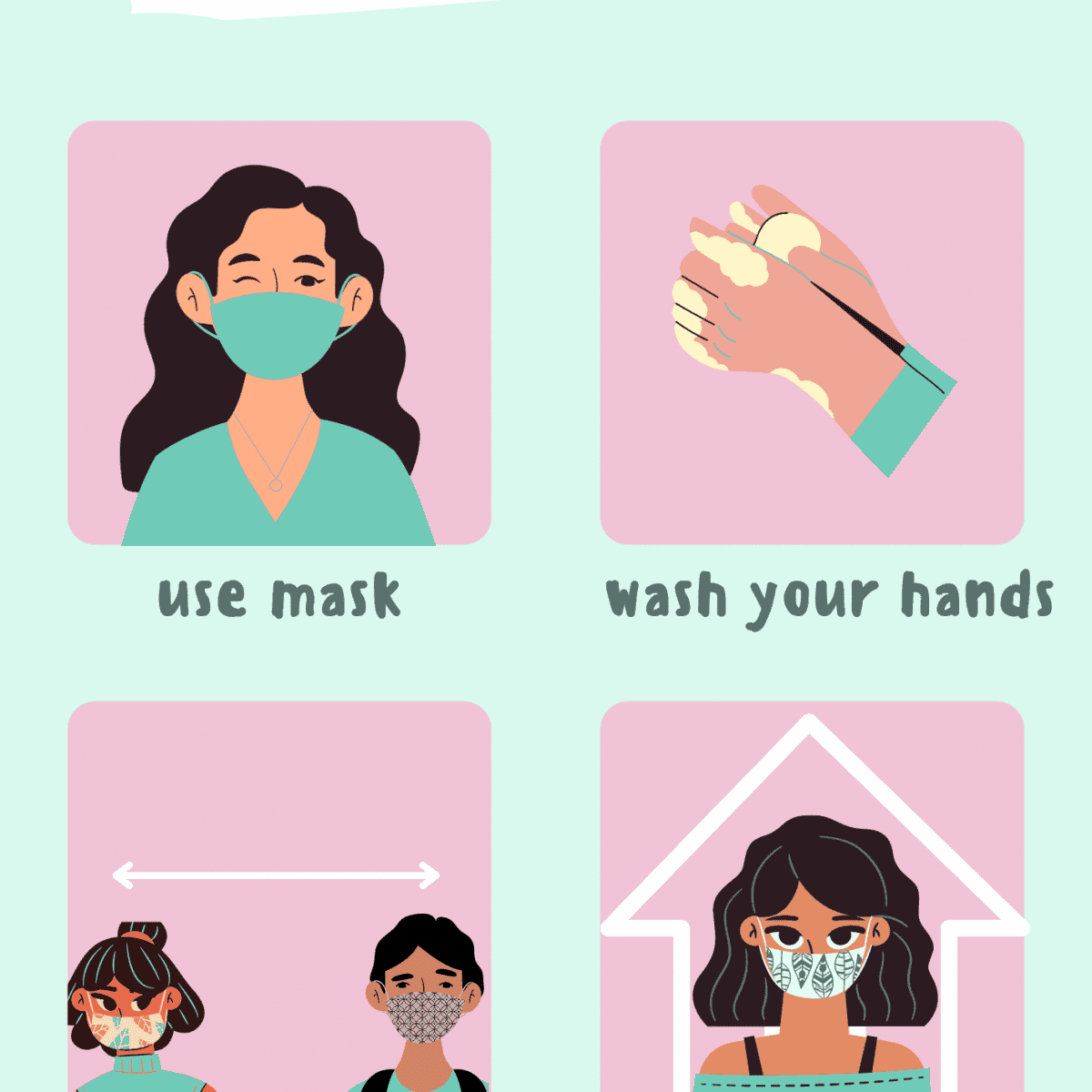 • Decorah Pride holds its rescheduled Pride event Oct. 8 and 9, with internationally known folk/modern music vocalist and guitarist Namoli Brennet leading a list of performers. Saturday's "Party in the Park" is joined by an outdoor dance party and festival; a parade; an outdoor and online evening trivia event; and more. "Because there will be a large number of people gathering close together, the Pride committee requests that masks be worn, even for outdoor events," organizers wrote on the group's Facebook page.
• Pride Orange City in northwestern Iowa takes the spotlight Oct. 15-17, with its award-winning "small-town" festival. The event starts Friday, Oct .15, with a night of storytelling, karaoke and community. The big (yet intentionally little) festival takes place Saturday. Then Sunday a drag brunch finishes off the weekend. No word yet on COVID precautions or prevention measures; watch the group's Facebook page and website for more.
• Two Pride events take place in Illinois Oct. 23. Out in Fox Valley, a new Pride organization focused on the far west suburbs of Chicago, holds its first-ever Halloween-themed drag show and ball Oct. 23 at the Bulldog Cellars Bar & Grill in Batavia. Watch the group's Facebook page for more, including details on COVID precautions. Down south, Evansville, Ind., hosts its annual Pride event, which always attracts attendees from Illinois, in addition to Indiana and Kentucky. Watch the group's Facebook page for more.
• The 19th Annual Pride Prom, coming Oct. 30, is known as one of the largest LGBTQ+ youth events in the country, drawing 1,400 students every year. Rescheduled from June, the event includes a pageant for Prom King, Queen and In-between (see links for how to enter); a massive drag show, and more. Organizers encourage watching their Facebook page, or the TriState Pride Prom quick link, for the latest COVID response plan: "If gathering restrictions are not safely lifted as the date approaches we will post-pone again, with a follow up date scheduled as soon as available."
Several Pride events this months converted to digital given the ongoing spread of COVID, reports the Illinois Eagle. Those include: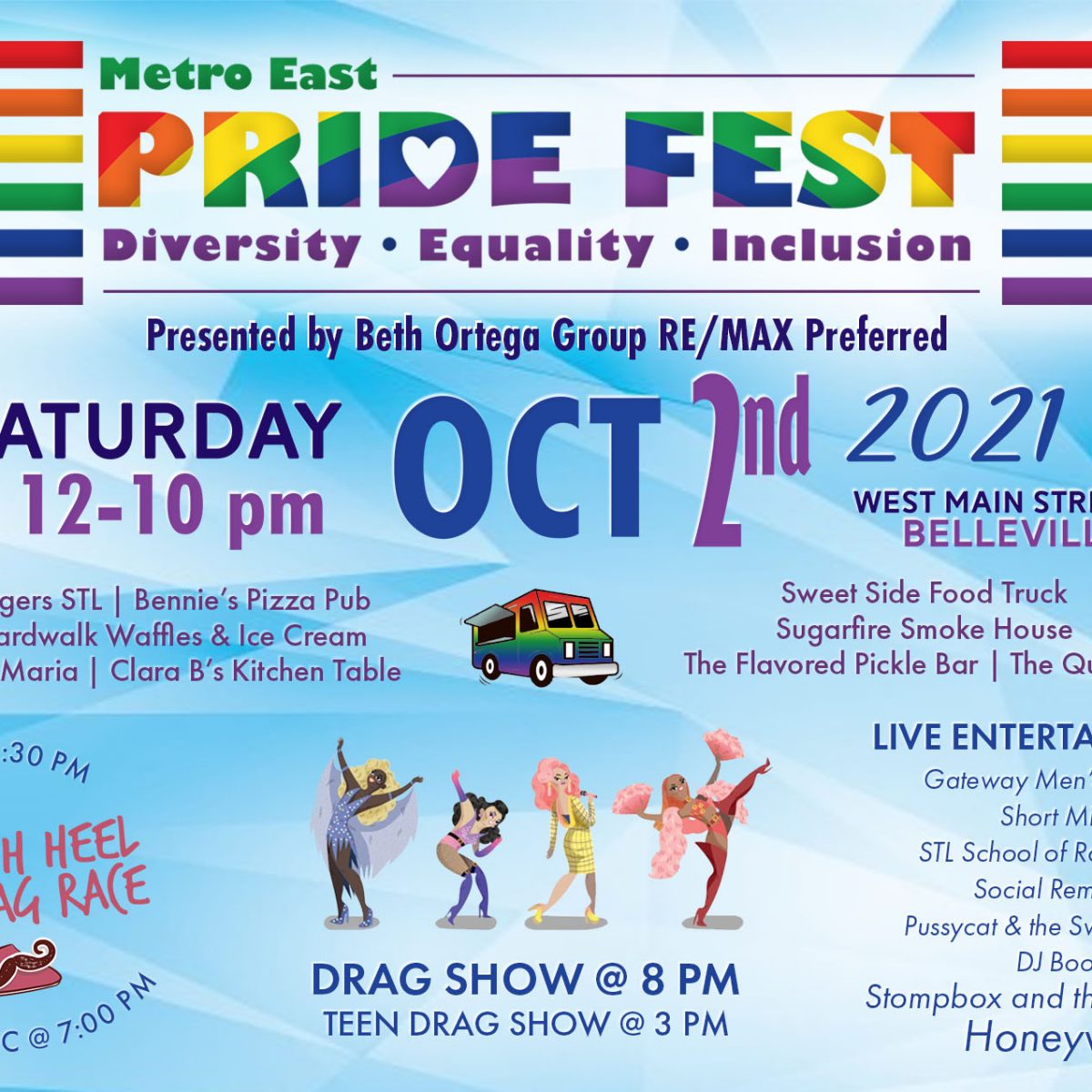 • Carbondale's Rainbow Cafe annual gala for LGBTQ+ youth, happening Friday, has gone curbside. The event is going "curbside pick-up" for the second straight year, offering a gourmet meal for curbside carry-out, reports the Eagle. Local performers and community leaders will be handing out the meals; photo shoots will also be available for those who help support the Rainbow Cafe with their donation and swing by for their meal and a photo shoot.
• The Fall Gayla for the Phoenix Center for LGBTQ+ youth and adults, coming Oct. 15, has also gone "curbside," reports the Eagle. Supporters can order chicken, beef or seafood, and pick up their meal the evening of Oct. 15. See the Phoenix Center Facebook page for more.
Chicago's Pride Parade, which draws hundreds of thousands, was cancelled more than a month ago because of COVID.
A reminder that you can still support almost any Pride group through their websites, by making donations or by volunteering now to get involved as Pride groups prepare to serve their communities through the winter, and for the future. Find contact information for many Pride groups here; call 319-777-9839 or email reachus@therealmainstream.com for help contacting any Pride organizations throughout Illinois or Iowa.
(cover photo features clockwise from upper left: Namoli Brennet, Two Bit Maniac, Robin S, HoneyVox, and Debbie Gibson)