A three-day virtual festival, comedy nights, protests, family-friendly gatherings, concerts, and online events of all kinds are honoring Juneteenth like never before this year.
The annual June 19 celebration, which honors the date that slavery was abolished, is receiving long overdue nationwide focus in light of the recent rash of police killings of black men.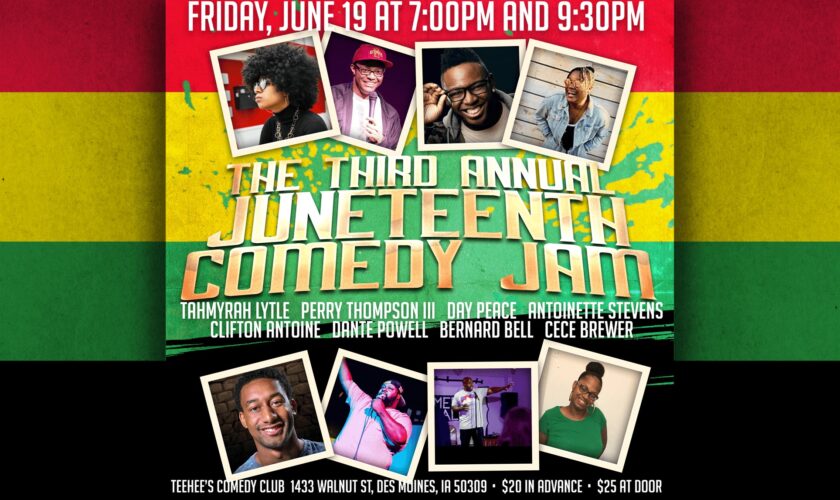 The entire state of Illinois will lower its flags to half-staff in honor of the holiday. More than 70 Chicago restaurants have joined to offer Juneteenth specials, writes Chicago Eater. Many cities, including Chicago, have named Juneteenth a national holiday.
Here's a rundown of Juneteenth celebrations online, in Iowa, and in Illinois:
ONLINE
• The Quad City Juneteenth 2020 (Virtual Festival) starts at 5 p.m. Friday and features local musicians and artists, honors to people who have helped shape the Quad Cities' African-American community, and the chance to order a soul food dinner ahead of time. See the website for more. IN addition, the QC Juneteenth celebration kicks off at 8 a.m. tomorrow morning.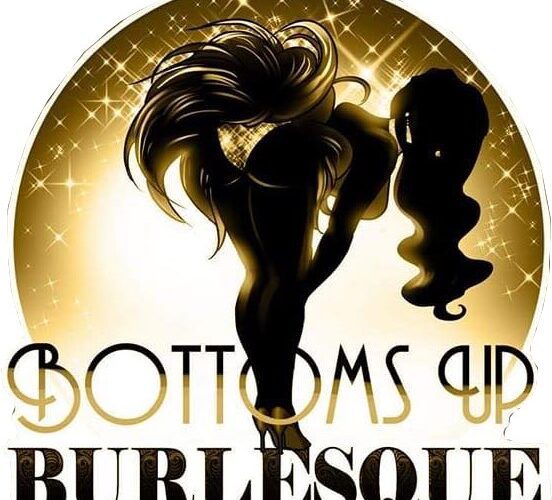 • Iowa Juneteenth 2020 is an online celebration that starts at 10 a.m. tomorrow and continues through Sunday, with "music, art, history, health and healing." Watch the group's website for more information, including a full list of speakers.
• Circa '21 Speakeasy in Rock island offers "Black Lives Matter," a burlesque show celebrating diverse performers, at 9 p.m. Friday. Circa '21 performers will perform on-stage inside, and the show will be broadcast outdoors on huge screens. You can also stay at home and live-stream the show. Click here to reserve your tickets.
• Join the Juneteenth Trivia Fundraiser, an online benefit for the African American Museum of Iowa. You're encouraged to register before 5 p.m. Friday evening; the fun starts at 7 p.m. Requested donation: $10 per player.
• Go online, or go in person, to the Third Annual Juneteenth Comedy Jam in Des Moines at 7 and 9:30 p.m. Friday, at Teehee's. Iowa's best African-American comedians will take the stage, from Black Iowa Streams aka BIAS crew and the Comedy Kickback series and new "black girl magic comedy."
• The Chicago Children's Choir offers a one-hour online concert, "A New Freedom," in honor of Juneteenth, starting at 6 p.m.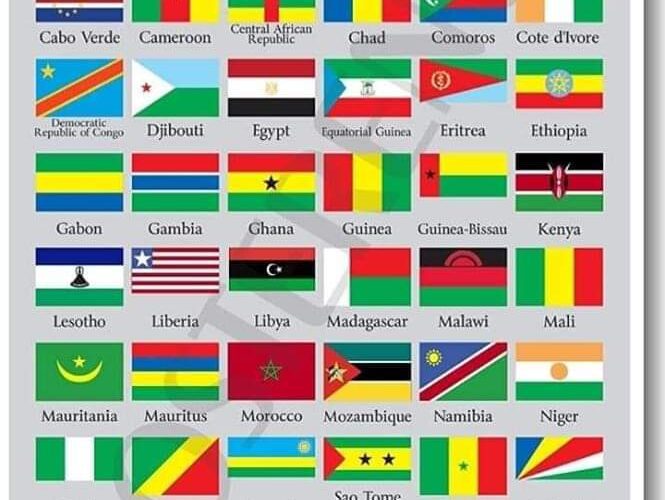 • The Juneteenth Jam, from 6:30 to 9 p.m., is an online concert to raise money for Queer and Trans People of Color in St. Louis, Mo. The evening features six area performers.
• "Food for the Body, Food for the Soul" is live-streamed cooking, drumming, forums and concerts from The Black Heritage Trail of New Hampshire. The many panels are at 2. p.m. CST today 3 p.m. EST today (Cooking With Selina); (noon CST Friday 1 p.m. EST) (Music to Celebrate Our Ancestors:  Drumming, Dance & Song); 6 p.m. CST Friday (7 p.m. EST) (Songs that Feed the Soul: A Concert); and 9 a.m. CST Saturday (10 a.m. EST) (The Diet of our Ancestors: What History and Science Reveal).
IOWA
• Burlington: Gather at the Gladys and DeEdwin White Memorial Park from 4 to 7 p.m. Saturday for food, games, music and more, reports the Hawk Eye. You can also attend a brief presentation by three African-American Burlington residents, titled "This Is Us," at Crapo Park at 4:30 p.m. There is also a Juneteenth Rally from 4 to 8 p.m. at Echo Lake Park, hosted by the Burlington Coalition For Dismantling Racism. If you are a spoken word artist, speaker, musician, choir, stepper, praise dancer, artist, or band, reach out to Briita Welch.
• Cedar Rapids: A Juneteenth Protest by the Advocates for Social Justice starts at 4 p.m. Friday at City Hall. See the website for more info.
• Des Moines hosts the Juneteenth "Ride With Us" Driving March. Join the group at the Iowa State Fairgrounds at around 5:30 p.m. Friday and show your support for improving black lives.
• Iowa City: The Iowa Freedom Riders will host Iowa City Juneteenth — a march, celebration and more — from 1 to 4 p.m. Saturday at the Pentacrest. In addition, Studio 13's Juneteenth Drag Show takes place 10 p.m. Friday. The bar promises to donate a portion of proceeds to the America Civil Liberties.
ILLINOIS
• The Chicago Peace and Equality Juneteenth Rally & Celebration takes place at 6 p.m. Friday, starting at 2400 S. State St. Water will be provided.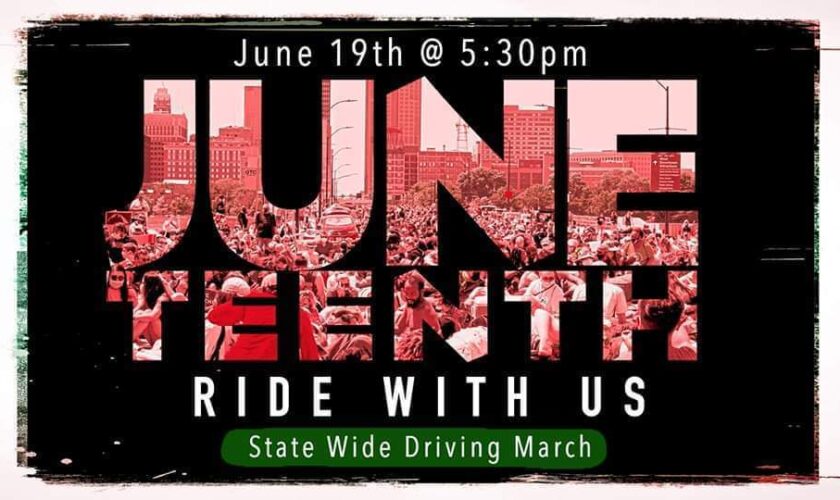 • In Elgin, the Juneteenth Festival of African Flags starts at 6 p.m. Come watch this car parade featuring the flags of 54 African countries. The route begins at Tyler Creek Plaza.
• Evanston hosts its first-ever Juneteenth Parade tomorrow, a virtual event. In addition, The Evanston Community Council hosts a "Honk & Wave" celebration throughout Evanston and surrounding communities starting at noon Friday.
• In Forest Park, "Meet Us At the Bridge" takes place at 6 p.m. Friday and is hosted by Forest Park Against Racism. Signs will be provided; social distancing will be observed.
• The Peoria community hosts a Juneteenth online panel discussion at 6 p.m. Friday to illuminate the history of Juneteenth. The talk will be led by Pastor Irene Lewis Wimbley of Southside Community Center and Pastor Marvin Hightower.