Alongside the story of the Nativity, pretty lights, gifts, and sweet, silly songs, the winter holiday season has an ominous side. It's Krampus, a horned, hairy creature with roots to pagan winter solstice traditions that pre-date many of today's religious or celebratory holiday rituals.
You'll find at least 14 Krampus-themed events throughout Illinois and Iowa in The Real Mainstream's newly-updated calendars of Things To Do that feature more than 60 new listings through early January. The Krampus events range from kids' crafting, to adult parties, to historical events, to daytime Krampus markets. They all have one thing in common: they're built around the German and Austrian figure Krampus, whom folklore from the 1600s says accompanied St. Nicholas in early December to punish naughty children.
Krampus is a part of the holiday season mostly overlooked in America until around 2004, writes The History Channel, when a cardmaker released a line of holiday cards featuring the half-man, half-goat creature that is also often shown with pointy horns and jagged teeth. Krampus' comeback stepped up another notch around 2013 and 2014, noted The Guardian. "It appears to be a reaction against a holiday that has become increasingly anodyne, child-centric and commercialised, and an attempt to re-engage with a darker, pagan tradition," the British publication wrote in a tongue-in-cheek piece that also proclaims "Krampus is losing his edge" through over-exposure.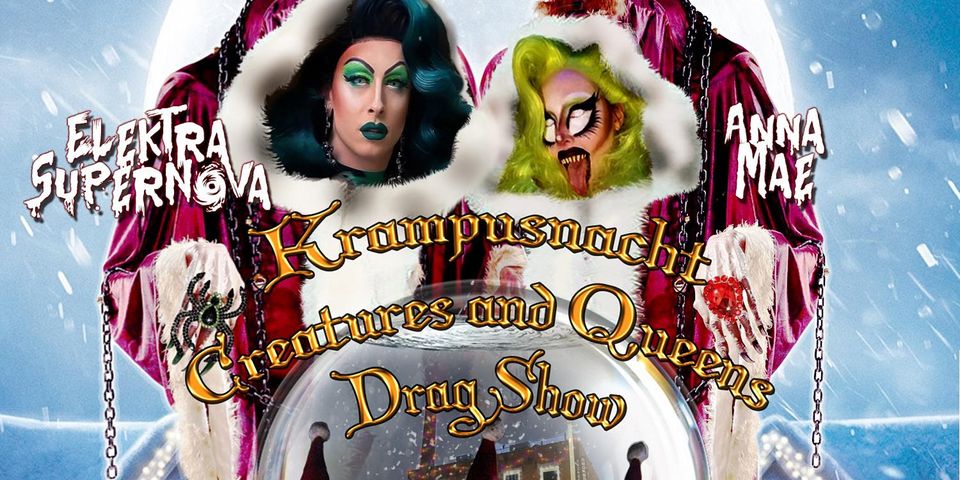 The focus on Christmas' scary side continues this year. In addition to a burst of Krampus-themed events, the respected 2015 film "Krampus" is coming out again with a "naughty cut" that includes adult language removed for the PG-13 theater version. And "Krampus" is the name of a jaunty new tune by the British band The Lathums, inspired by the BBC dark-tales anthology series "Inside No. 9."
Our top four picks for Krampus-themed events in Iowa and Illinois:
• Join an online discussion Dec. 12 rooted in history and research, when author Al Ridenour discusses his book "The Krampus and the Old Dark Christmas." Ridenour helps dispel many myths surrounding the Krampus tradition and also helps put Krampus into the context of other historical icons including the Catholic Church, the "punk aesthetic" that swept America in the 1990s, and a renewed interest in pagan culture.
• Take in the original 2015 "Krampus" movie featuring Toni Collette in a horror/family drama story praised by critics. This event is presented by the Peoria Public Library Dec. 11 in a showing open to anyone ages 13 and older If you're not in the Peoria area, you can catch this film by renting it on GooglePlay, AppleTV and other providers — or for free on FXX.
• Celebrate "the return of drag" to the Smokestack in Dubuque Dec. 11, with a KrampusNacht Creatures & Queens Drag Show.
• A run of Krampus-themed events, including two geared toward children, take place at DMen Tap in Chicago in coming weeks.
Krampus is just one of the themes you'll find popping up over the next month in TRM's latest collection of progressive events throughout Illinois and Iowa. Here are a few more:
• Holiday drag is at an all-time high with at least 20 shows taking place this month. You can also find at least six Christmas Eve and New Year's Eve parties at LGBTQ nightclubs throughout the two states, with more added continuously.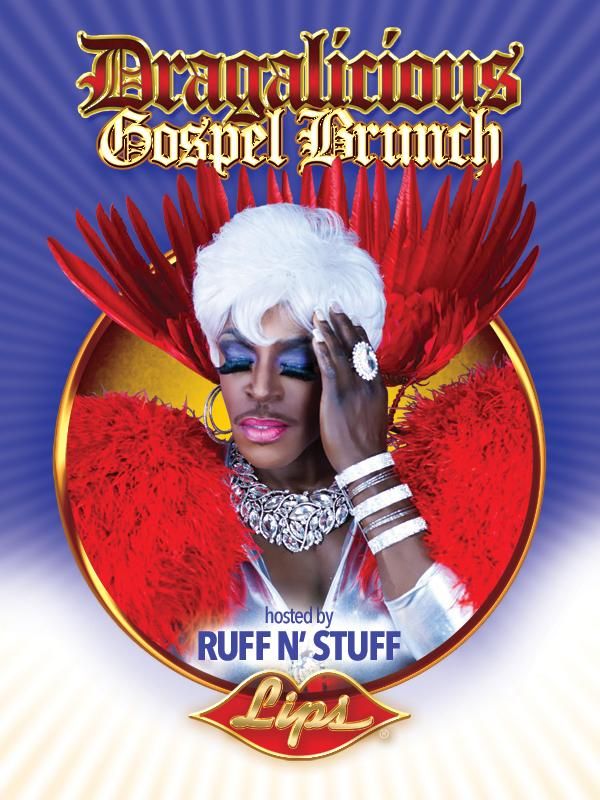 • You can choose from a few different kink, leather and fetish events coming up — starting tomorrow with the Capital Bears holiday party in Des Moines, and Sunday's Holiday Fetish Fair at the Leather Archives & Museum in Chicago. In addition, Kink+ Positive holds a series of online workshops exploring several aspects of BDSM and kink — including meditation, sensitivity to disabled people, and "better bottoming." Watch for more events to be added throughout the month.
Find 11 different themed calendars on The Real Mainstream's Things To Do page, updated regularly. Find Activist & Volunteer events, Arts & Entertainment, Education & Professional, Hobbies & Passions, Movement & Exercise, Social Events, Special Events, Spirituality, Support Groups, and Youth. You can also check out the complete calendar, with all events listed together, by clicking here. To submit your event to the calendar, click here.