Des Moines' Iowa Leather Weekend in October is the latest LGBTQ-identified event to call off this year's festivities in light of the ongoing coronavirus crisis and growing questions about why and how the virus is so contagious.
Three other Pride events have also rescheduled:
— CR PrideFest, originally scheduled for July 11 in Cedar Rapids
— Capital City Pride, originally postponed from June 12 to July 11, and now cancelled altogether this year, and
— Pride South Side, a Chicago festival for queer people of color, held for the first time ever last year.
But while the festivals have been cancelled, several groups are hard at work finding new virtual outreaches to keep the pride spirit flowing:
— Pride South Side has pulled together a full-month virtual Pride celebration that kicks off May 30 and continues throughout all of Pride month. Watch the link for more information.
— Capital City Pride is still going forth with its May Pride Speaker series May 17. The special guest is Mikah Myers, an LGBTQ social media influencer and professional traveler who has set a world record for visiting national park service sites. Meyer is a popular guest speaker, comedic performer, and multimedia campaign strategist whose projects include "Rainbow Nation" featuring the LGBTQ flag with iconic natural landmarks. Watch the link above for more information.
— Iowa City Pride, which cancelled its 50th anniversary festival June 19-20, will host a Virtual Drag Show May 15.
ILW's cancellation is one of the most "future" events now rescheduled. Organizers made their decision based on more than the possible length of Iowa's "stay-at-home" policy from Gov. Kim Reynolds.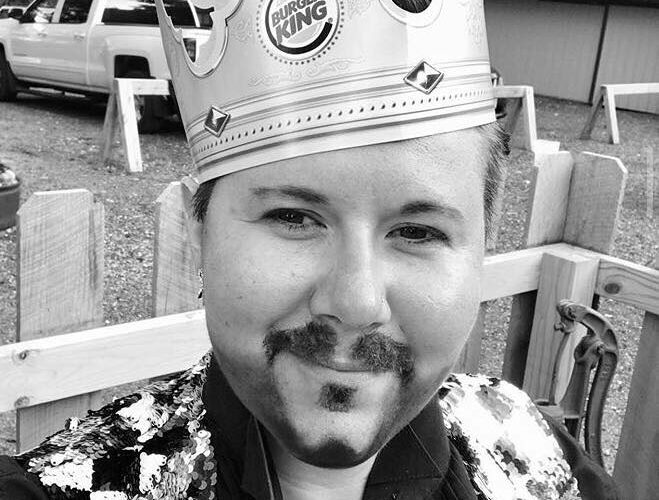 "While we are hopeful that the situation does not keep us inside our homes until October, we understand that large gatherings will be a struggle if allowed at all," Turk Pierson, ILW president, wrote in a statement today. "And the economic hardships that effect each and every one of our visitors are likely to last for quite a while."
The delay means leather title-holders named at last year's ILW festival will hold their titles for another year. This includes Bettie Rage, named Ms. Iowa Leather; Boy Chris, named Mr. Iowa Leather; Nick, named Mr. Iowa Bear; and Deek Pheeps, named Mr. Iowa Puppy.