QUAD CITIES — When Tyler Mitchell went to a general health care practitioner a few years ago, just as the groundbreaking HIV preventative treatment of PrEP was introduced, he was shocked at what he was not told.
"I didn't necessarily know a lot about PrEP at the time, so I didn't attempt to engage about it," said Mitchell, marketing and communications director for The Project of the Quad Cities. "But my provider was aware of the fact that I was a gay male and could be at an increased risk for HIV.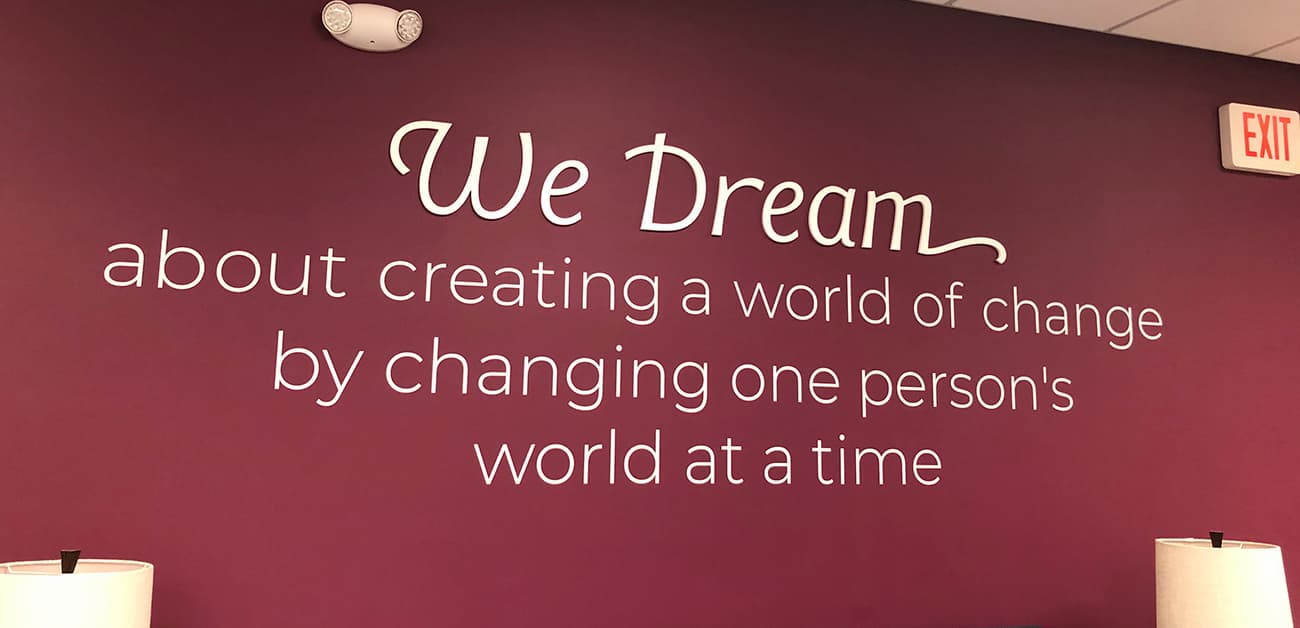 "Never did that physician mention PrEP, despite the fact that as my provider, they would have been fully capable of providing that to me. Gay and bisexual men make up 75 percent of HIV diagnoses. Imagine in my circumstance as a gay man, my doctor knowing I am gay but not having the knowledge or the comfort to share that important information with me."
Mitchell's story is just one reason why The Project, which serves nine Iowa counties and 13 Illinois counties, is now offering primary health care to all LGBTQ+ people.
"That is wonderful that you're kind of breaking down those barriers and really filling a gap," said Brittany Price of OurQuadCities.com's Living Local during a recent interview with Mitchell. "I feel for those folks in the Quad Cities that, maybe unintended, but there may be some discrimination or not knowing what to ask."
Health care access and equity is The Project's mission for many marginalized communities. For example, TPQC works increasingly with Black and Hispanic/Latino communities, to help them overcome an alienation from regular health care, too. A study released earlier this month showed that Black people are three times as likely as whites and Hispanics to experience discrimination when seeking health care, reports the Urban Institute.
But focusing on health care for LGBTQ+ people is still a rare thing: The Project is the Quad Cities' only health care provider offering this specialized care, and the only one in many rural counties throughout both states. Other population centers in Iowa and Illinois that do have this service include Iowa City, through the University of Iowa; northern Iowa and Des Moines through UnityPoint; and several providers in the greater Chicago area.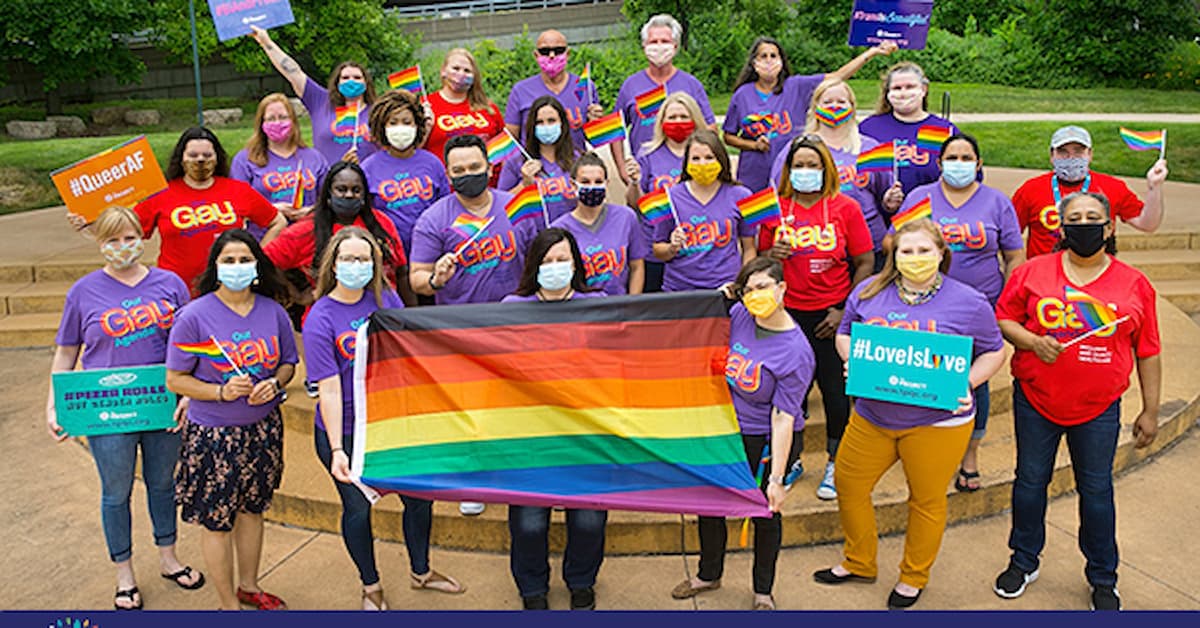 Serving LGBTQ+ people with health care is a multi-faceted challenge that starts at a young age and can worsen as LGBTQ+ people age, say many studies.
"Young (LGBTQ+) individuals find it difficult to share their sexual identifies with their clinicians," wrote the National Center for Biotechnology Information in April. "This lack of communication is responsible for the poor therapeutic alliance, lack of appropriate illness-related education, inadequate scheduled screening for communicable diseases, and inadequate interventions to prevent STDs."
The Center for American Progress revealed some key trends among LGBTQ+ people overall, in its 2018 groundbreaking study: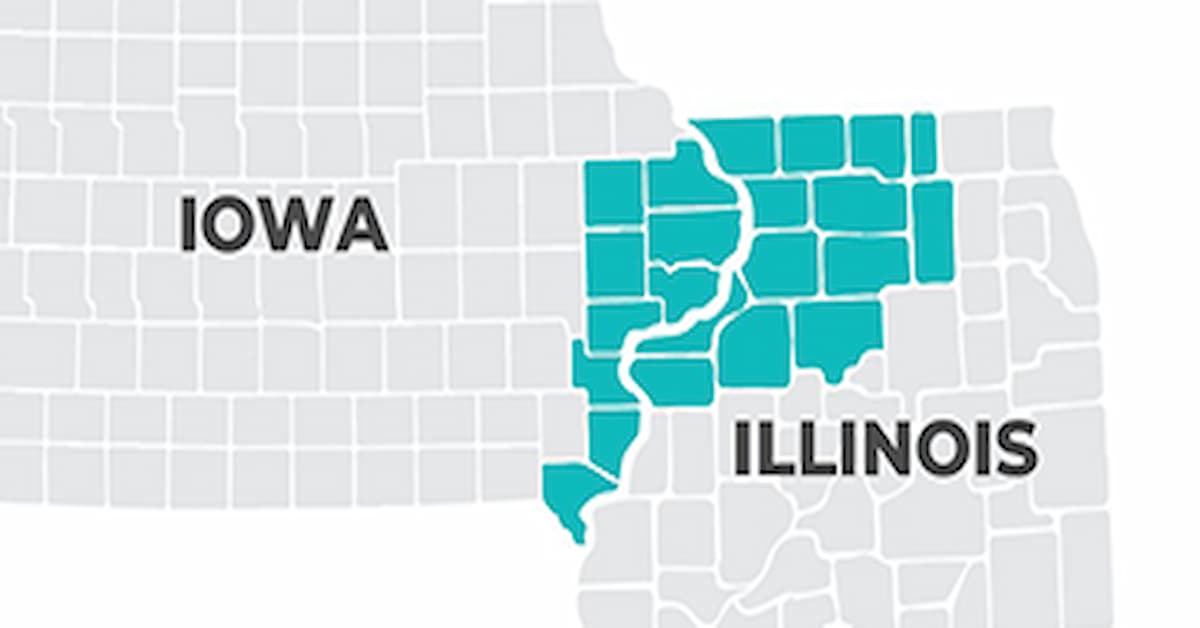 9 percent of LGBTQ people said their health care provider used "harsh or abusive language when treating them"
8 percent reported being refused care after their sexual identity was revealed or assumed
7 percent said their doctor or provider "refused to recognize their family, including a child or a same-sex spouse or partner"
The challenges are even more vivid among transgender people, the Center reported. Almost one-third of transgender patients reported feeling harassed by their health care provider.
A lot of health care providers are simply uninformed or confused about the unique needs of LGBTQ people.
For example, the traditional health care provider who is unaware of PrEP may also be unaware that gay men are at a greater risk of anal cancer, Mitchell said. Or that lesbians are at an increased risk of breast cancer because of a lower incidence of childbirth than the general population that can lead to a build-up of estrogen. Or traditional health care providers may not realize that the majority of the LGBTQ+ community identifies as bisexual, meaning their needs intersect with both the heterosexual and the LGBTQ+ population.
"Some might not realize they are experiencing these gaps in their health care until they have a conversation with a provider that happens to have the necessary knowledge to point them in the right direction," Mitchell said.
For those who never find health care that is affirming of LGBTQ+ people, or health care that does not discriminate against Blacks, Indigenous people, or People of Color, they can end up facing lifelong health care issues. They may not go for regular check-ups and miss chances to prevent more serious conditions, Mitchell said.
So providing a welcoming space for LGBTQ people and BIPOC people to receive health care actually helps everyone in the long run because it helps key populations prevent costly conditions down the road.
Right now, LGBTQ+ primary health care appointments are available twice a month. They're provided by Audrey Housman, a nurse practitioner and registered nurse who has previously worked at The Project and has previous experience caring for LGBTQ+ people. Schedule an appointment at tqpc.org/LGBTQ.
All TPQC staff members continue to wear masks and socially distance, even though the majority of staff have  been fully vaccinated against COVID, Mitchell said. TPQC also plans to begin offering transitional therapy, including hormone therapy, for transgender people.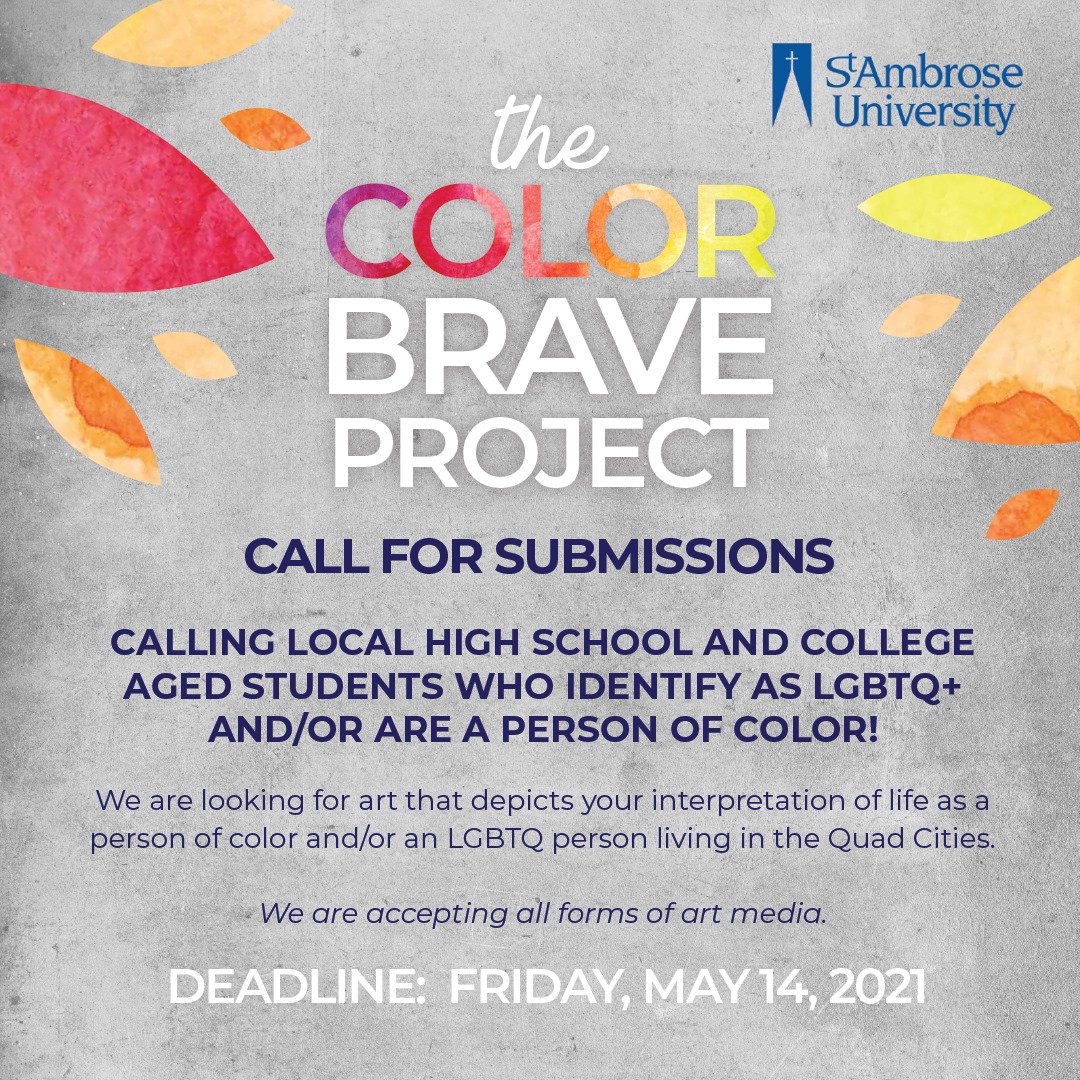 TPQC also provides free testing and treatment for HIV/AIDS, sexually-transmitted diseases, and hepatitis C; outreach for testing and treatment for people without homes, plus help in finding homes; mental health counseling; and coordination of substance use treatment for those who seek it. "There are so many different needs within the community that need to be acknowledged," Mitchell said. 
The nonprofit is pulling out new, vivid, and large-scale ways to pump up its big annual fundraiser, the Red Ribbon Gala in June. TPQC cancelled last year's event because of the pandemic and aims this year for a spectacular outdoor visual presentation. Mitchell is coordinating extra measures like glamorous "Vogue"-style photo shoots and vivid large-scale profiles of models that represent a spectrum of racial and gender identities.
Among the participants in the new campaign: Lyrica Simone (aka Kerry Wells), a Quad-Cities-based drag performer who attended nearby North Scott High School in Eldridge and Scott Community College in Davenport. Simone, formerly Miss Gay USofA, says her stage name means "loving yourself, respecting your integrity, and conquering all." Mitchell said she's among The Project long-time clients who is sharing her HIV-positive status to help empower others to live their lives fully regardless of their diagnosis.
The Project's profiles also include its peer navigator, Lee Gonzales, who says it's important for him to be visible as a Hispanic gay man also diagnosed as HIV-positive. "I love that I can be a good example for people that were in my past situation," Gonzales said. "I was once in the dark. I want to help people and show them they can get through the other side."
Thurgood Brooks, who narrowly lost a challenge to Rock Island Mayor Mike Thoms in an early April election, is among the new community leaders featured in the campaign. Brooks is a teacher and social justice activist focused on diversity, "listening" and transparency. He became a larger community figure last summer, when he led a push for greater accountability of Davenport's police officers through a group called The Resolution." He said before the election that celebrating the Quad Cities' overall diversity is not only an all-encompassing effort, but one with economic promise.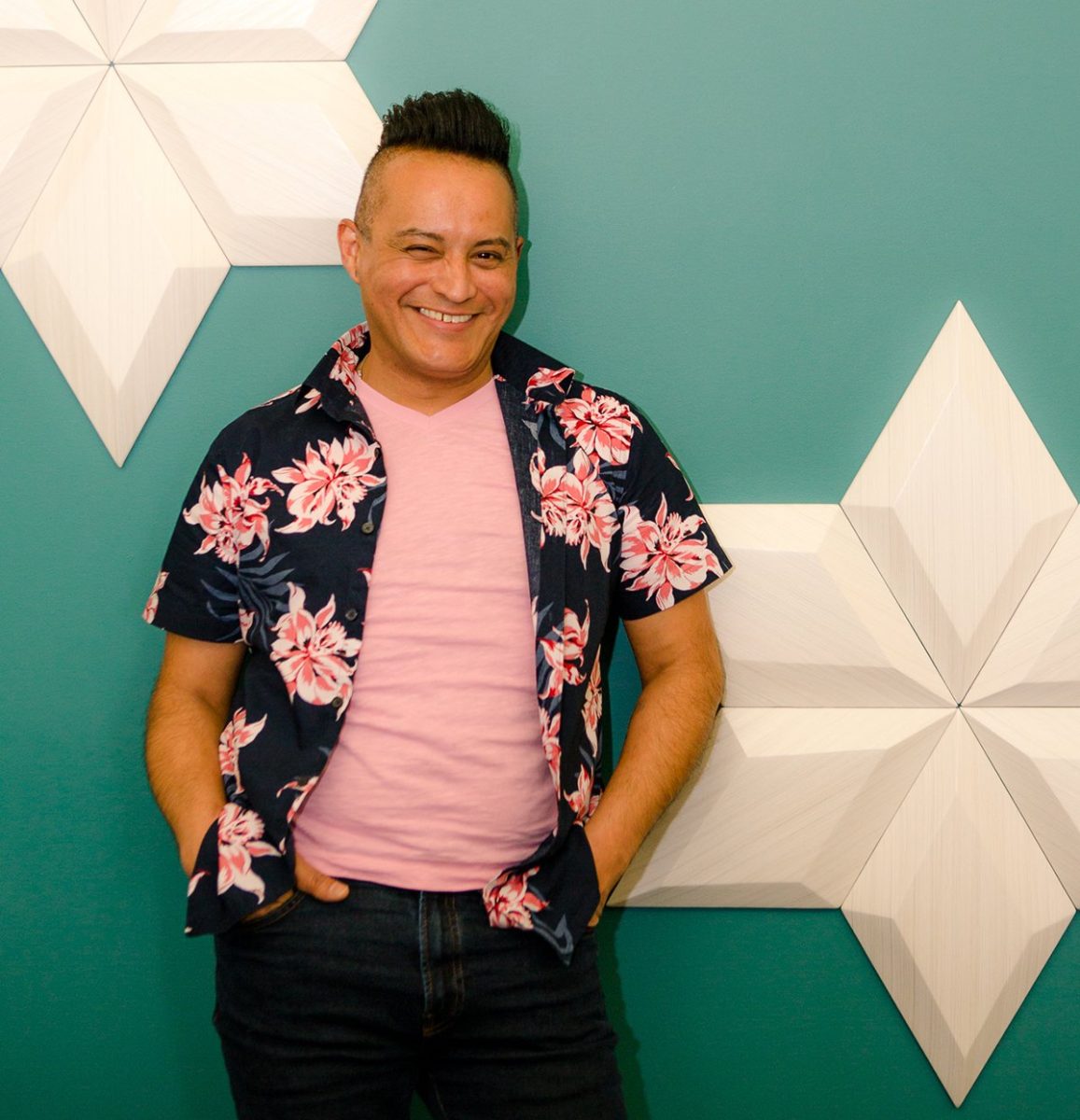 "Diversity is not a mindset; it's all-inclusive, including the LGBTQ community," Brooks said. "People travel from miles and miles away to find all forms of diversity, including culturally diverse events and LGBTQ+ events…. We have an opportunity here to be great."
The Project is building on that intersectional spirit with a new art display featuring the work of LGBTQ-identifying high school and college students of color from the Quad Cities area. The Color Brave art show is a collaboration with St. Ambrose University in Davenport; students can submit their pieces by May 14 at tpqc.org/ColorBrave.
Overall, Mitchell hopes the new outreaches will both celebrate The Project's target communities (LGBTQ+ and BIPOC communities) while also recruiting greater involvement and support from the heterosexual community at large, and others whose privilege may have protected them from understanding why marginalized communities can be isolated or cut off from health care.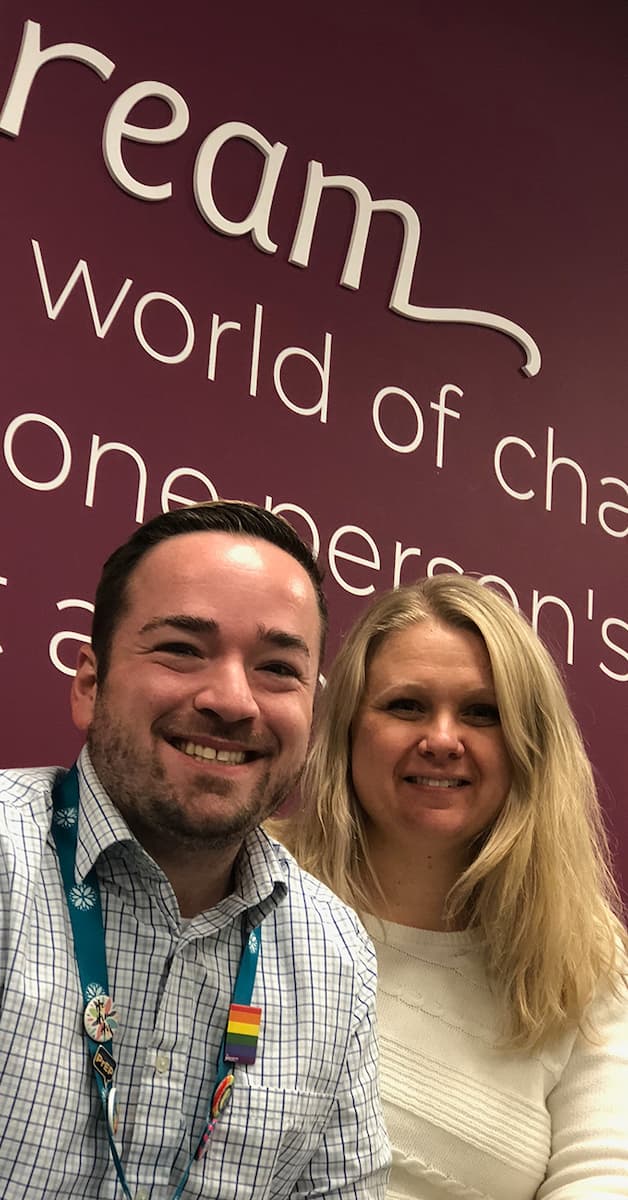 "We don't need to ask People of Color and LGBTQ people to be 'color brave' because that has been their forced existence for as long as they've been around," Mitchell said. "We're asking people who are maybe cisgender, or white, or heterosexual to be part of the solution now."
The Project is already spreading word about its waterfront "Pride at Bass Landing" party June 4 to help kick off Pride Month. From 6 to 11 p.m., The Project hosts an outdoor party at Moline's Bass Street Landing Plaza featuring drag performances, live music, and free STI testing and education.
Learn more about The Project and its serviced as tpqc.org or by calling 309-762-5433.
(cover photos featuring Lyrica Simone and Thurgood Brooks, and photo of Lee Gonzalez, courtesy of Brennen Tope of Brennen Tope Photography)