Still space at Saturday's Martin Luther King Youth Summit
IOWA CITY — Youth in eastern Iowa can still sign up to attend United Action for Youth's Martin Luther King Jr. Summit Saturday afternoon. Youth in 6th through 12th grades can attend the summit, which includes workshops over three hours exploring "arts as activism, resiliency in our community and organizing within the school district." The afternoon will also include games and skill-building exercises, all held at the Robert A.Lee Recreation Center. In addition to UAY, the event is presented by the city of Iowa City. For more information or to register, click here.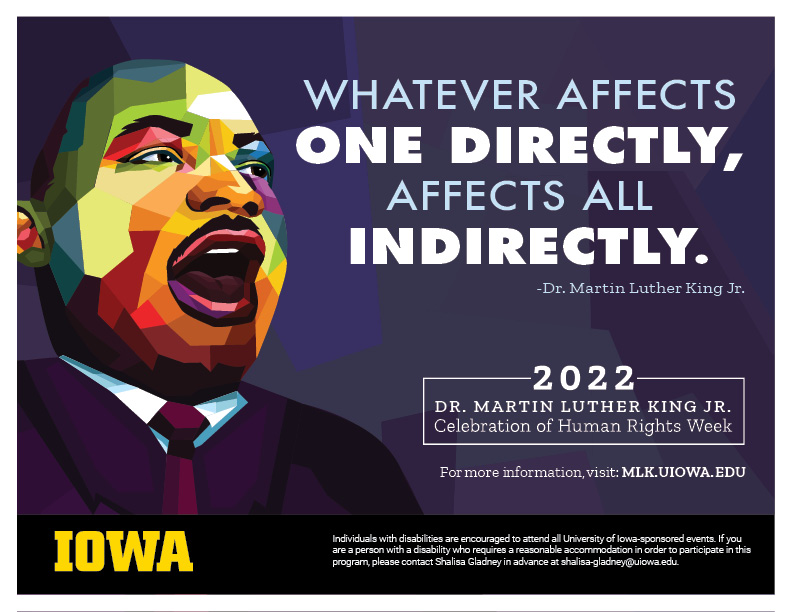 Pride groups across Iowa announce plans, appeals for donations
It's only February, but the push for Pride season in June is already on. Six Iowa Pride organizations have now announced June and July events, and several are asking for the public's money and participation through sponsor donations and vendor fees. For many Pride groups, this year will be the first chance to hold a full-out Pride celebration since 2019; so many events were postponed or cancelled in recent years because of COVID. That includes Iowa City, which cancelled 2020 and just held last year's rescheduled event in October; and Cedar Rapids, which also cancelled 2020 and replaced its big July festival last year with a poster parade. Pride plans throughout Iowa already announced include

Senate candidate Hurst among first to stand up for Ukrainian refugee needs
MINDER — Glenn Hurst, one of three Democrats vying to replace longtime Republican Congressperson Chuck Grassley, was among the first public figures to call for America to be prepared for a flood of Ukrainian refugees. Hurst issued a press release Tuesday, one day before Russia's unprovoked invasion of Ukraine, warning of the need to help refugees. "With Russia's continued escalation and people needing to flee the country to find a safer place, the U.S. must stand ready to support these people with relocation," Hurst wrote. Since the invasion, news reports indicate, up to 1 million Ukrainians are expected to flee from the country of 44 million, reports CNBC. Hurst warned Tuesday that the window to plan for refugee aid may be running out and encouraged U.S. military involvement to be limited to evacuating Americas and fleeing Ukrainians. To learn more about Hurst, go to hurstforiowa.com.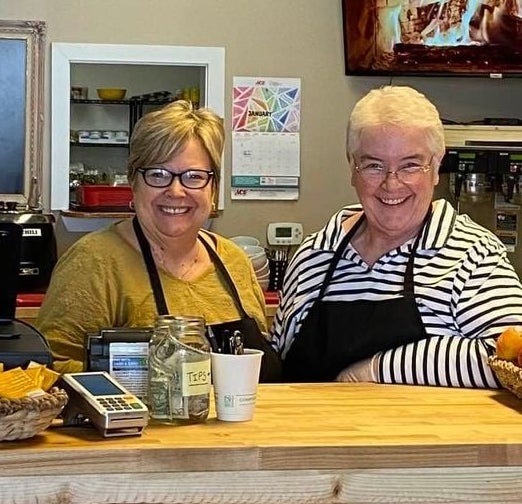 Organic food the focus of Mount Vernon's new Nourishing Root
MOUNT VERNON — A new restaurant devoted to organic and healthy eating has opened in the former Kae Apothecary space. The Nourishing Root, run by Marva Becker and Karen Davis, also hopes to soon host small gatherings like book clubs at their new restaurant. The Nourishing Root is located at 100 1st St.; you can learn more about it at thenourishingroot.com.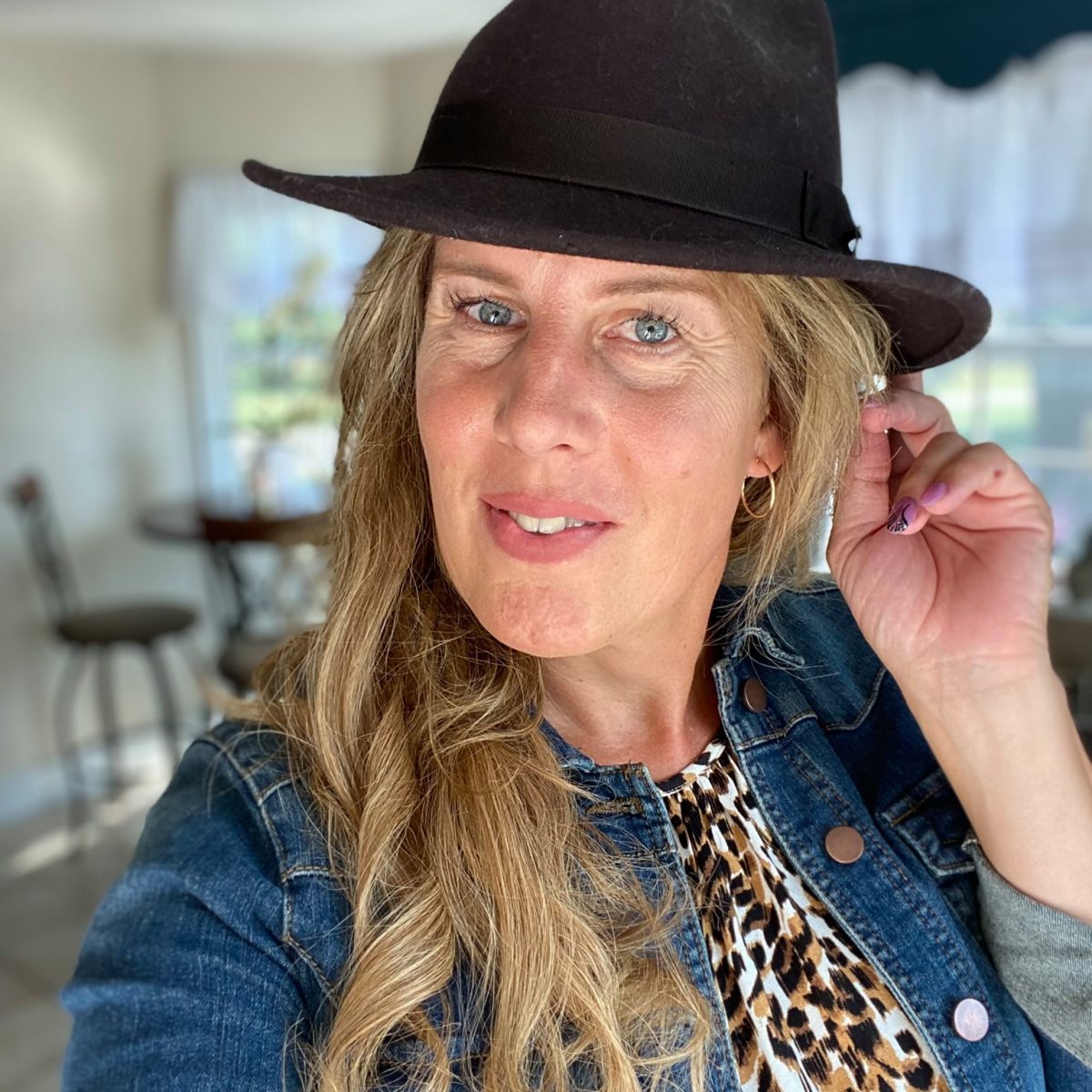 Wyant to pursue eastern Iowa Republican stronghold House District 91
MARENGO — Elle Wyant, an activist and longtime UPS account executive, has announced her candidacy for Iowa State House District 91, which includes Muscatine, Iowa County and the northwest part of Johnson County. Wyant is a board member for One Iowa, a member of the economic development committee for the Iowa County Board of Supervisors, and a graduate of Iowa State University. Little is available yet about her policy positions, although her website and a press release mention Wyant's overall commitment to empowering LGBTQ youth and to "working families, education, and equity and equality." Iowa's House District 91 is currently represented by Republican Mark Cisneros, whose most recent high-profile move was to propose a bill banning businesses from requiring masks or COVID testing, or from requiring vaccinations of customers. To learn more about Wyant, see her website, elleforiowa.com, or find her on Facebook.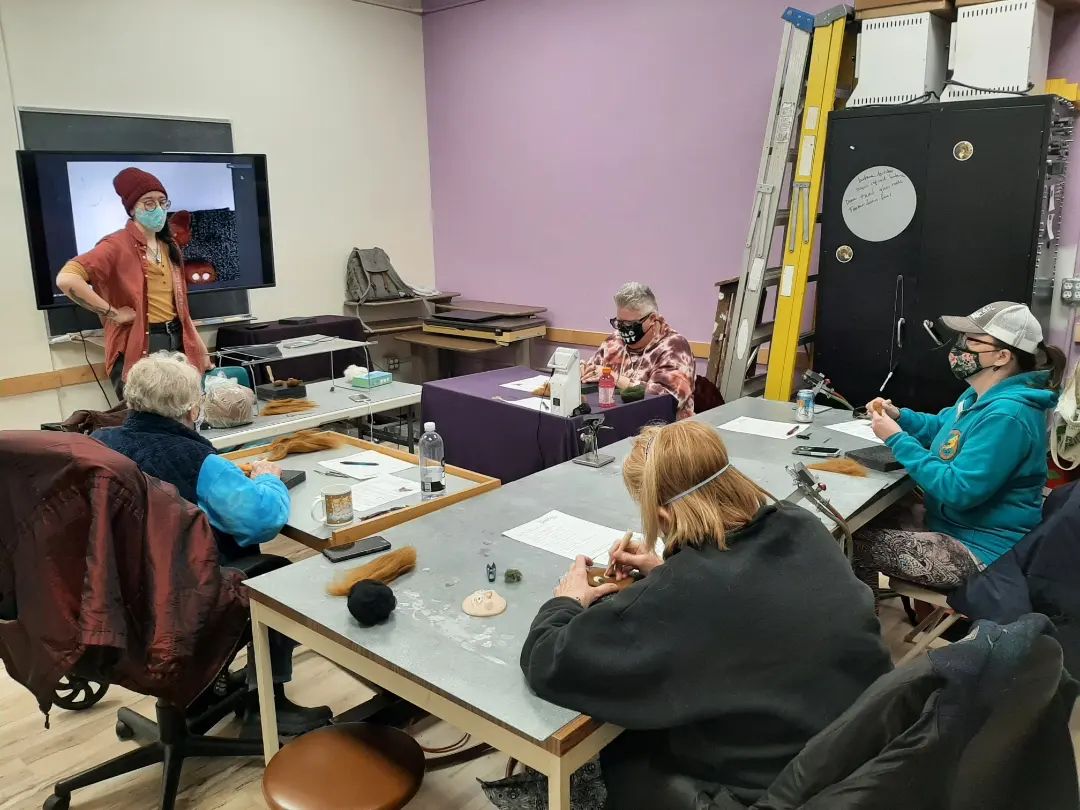 Remote participation, big screen demos now part of Beadology Iowa jewelry design classes
IOWA CITY — After years of offering on-site classes only, Beadology Iowa in Iowa City is now offering remote participation in select jewelry and arts design classes. The adjustment is one of several accommodations the bead, stone and jewel carrier has enacted while staying fully open throughout the entire pandemic. Other accommodations at Beadology Iowa's new location at 355 S. Clinton St. include non-stop masking and distancing, and a big-screen demo for several classes, which make it easier for students to seek help without close physical contact with an instructor. To participate remotely in any of Beadology Iowa's classes, registration is required at least 10 days ahead of the class date, to ensure materials (provided with all registrations) arrive in time. Upcoming classes eligible for remote enrollment are happening March 12, 13, 19, 20, 22 and 26. Check Beadology Iowa's class schedule for all details on upcoming classes in-person and remotely.
Cedar Rapids' Tanager Place LGBT Center resumes support groups
CEDAR RAPIDS — The LGBT Centerc at Tanager Place has resumed in-person support groups for teens, caregivers and transgender people. You can learn all about the groups — most of which are held twice a month — at the center's website here. You can also reach out directly to director Lori Ampey at lampey@tanagerplace.org.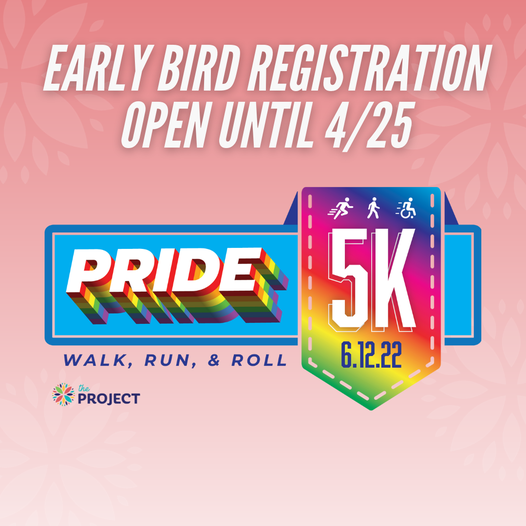 The Project of the Quad Cities calls for run/walk/roll registrations, youth art show submissions
DAVENPORT — A high school and college student art show at Iowa's St. Ambrose University is among the June Pride plans for The Project of the Quad Cities, and the group is seeking exhibitors now with a sign-up deadline of May 1. All forms of art are welcome. In addition, The Project is also seeking registration for its first-ever run/walk, happening June 12. Admission to that first-ever event is reduced to $15 for the one-mile and $30 for the 5K until April 25, and then will increase to $25 and $40 respectively. Groups are also encouraged to register. The event's purpose is to enable "LGBTQ+ individuals, families and allies can come together in a safe space to celebrate love in all its different forms," says The Project on its registration site for the event. You can participate as a walker, runner, run/walker, jogger or assisted movement device like a wheelchair; the event takes place 8 a.m. Sun., June 12 at Bass Street Landing, 1601 River Dr., Moline, just before the overall Pride at Bass Street Landing festival. Proceeds from these events benefit TPQC's efforts to provide STD testing and prevention, harm reduction, overall healthy living support, and LGBTQ primary care throughout 40 Iowa and Illinois counties, including Scott and Rock Island. To register for the run/walk/roll, click here. For more information about the Project of the Quad Cities, click here.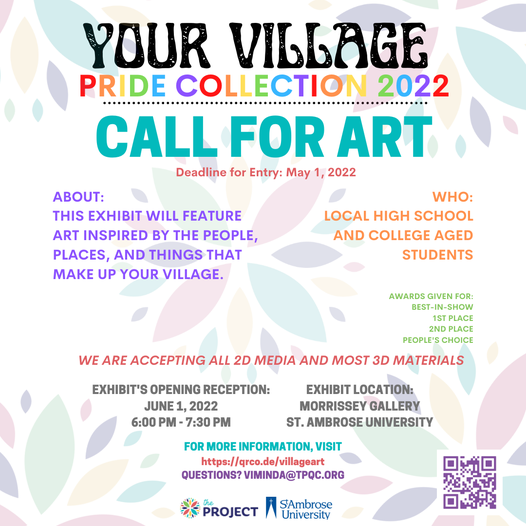 In-person support groups resume at Quad Cities' The Clock
QUAD CITIES — With the COVID Omicron wave subsiding in both Iowa and Illinois, The Clock, Inc., LGBT+ Community Center is resuming its full slate of in-person support groups. Though located in Rock Island, The Clock serves youth and adults throughout the entire seven-city Quad Cities area, in both Iowa and Illinois. Clock Inc. currently offers four support groups, for middle schoolers, high schoolers, adults and transgender/nonbinary people. You can find a complete listing of all Clock groups and their meeting schedules here, or on The Real Mainstream's calendar of support groups throughout Iowa and Illinois.
Corner Store in CR offering event, practitioner space
CEDAR RAPIDS — Corner Store Apothecary is seeking practitioners to present classes in alternative health and related topics at its Czech Village location. The apothecary, which specializes in CBD products and other alternative wellness items, is seeking people interested in making presentations in a communal meeting space that is 40 feet by 20 feet. The space also includes a public use restroom and on-site parking, and private practitioners are renting other smaller spaces at the store. Corner Store, at 1612 C. St. S.W., first began working on the communal meeting space and private healing rooms at pre-COVID, but was forced like many to delay its plans. Those interested in inquiring about the meeting space should reach Kymm Loeffler by calling (319) 364-2764 or emailing her at loefflergroup@icloud.com. You can also learn more about Corner Store through their Facebook page or website.
Share news about local people, businesses, groups and events. Send your Community Briefs in here!