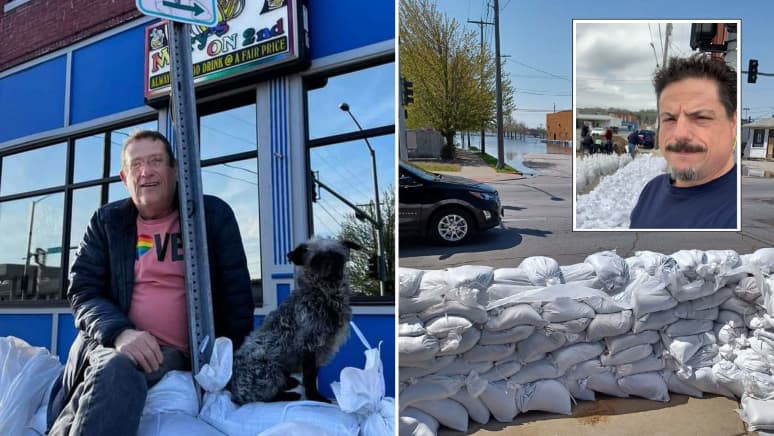 DAVENPORT — Dozens of volunteers are turning out daily to help build a sandbag barrier for Mary's on 2nd, the Quad Cities' only LGBTQ bar.
The crew are applying lessons learned from four years ago, when burst temporary levees sent Mississippi River water flowing throughout downtown Davenport and caused Mary's on 2nd to close for three weeks.
Owner Bobby Stansberry is touched and inspired by the outpouring of support. Read about the effort here, and also what's behind this year's flood concerns.
read more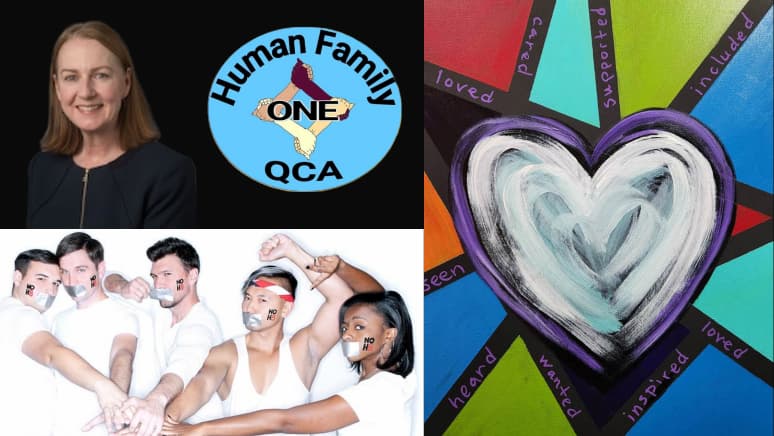 DAVENPORT — One Human Family is looking to have an impact with a trio of events coming up.
First, tap into your individuality with a workshop and "Sip & Paint Party" this Sunday.
Next, find inspiration to seek "Happiness in a Difficult World" through a free symposium May 6 with religion and ethics expert Diana Fritz Cates.
And then, you can join one of the most impactful civil rights efforts of our era, the NOH8 campaign. It's coming to Davenport June 1, in its only scheduled stop in Iowa. You can be one of the 56,000 people nationwide who have joined the NOH* campaign since its founding in 2008.
read more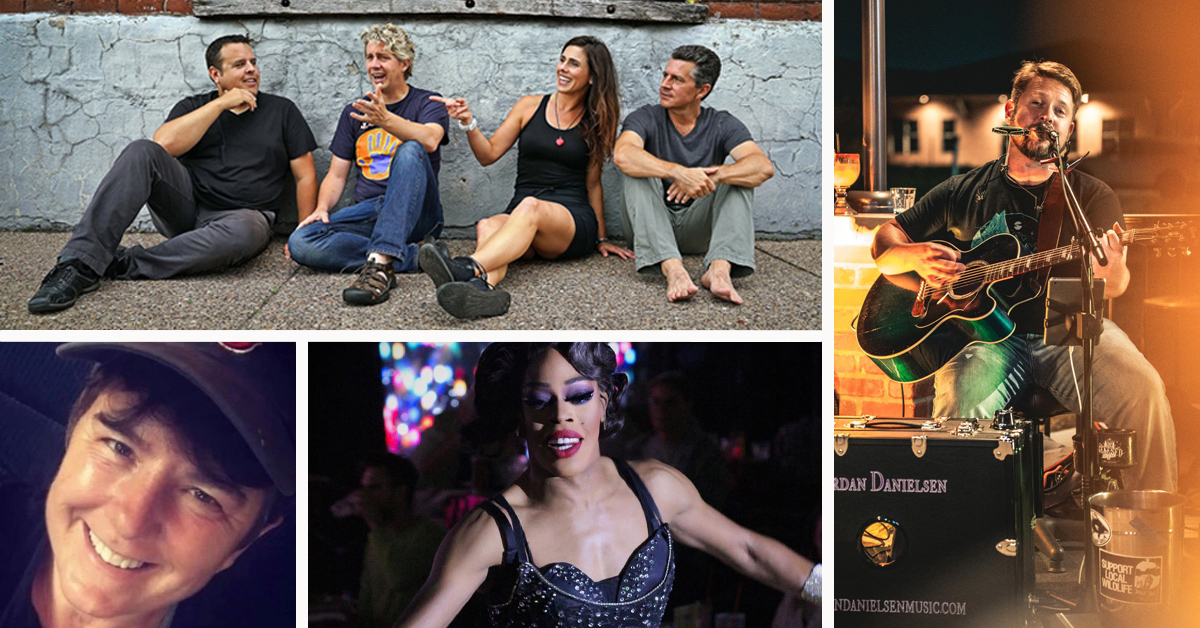 DAVENPORT -- You'll find some beloved veteran local musicians, like Jordan Danielsen and Wicked Liz and the Belly Swirls. You'll find a drag pageant and new title-holders crowned. You'll find vendors and local groups -- all things folks are accustomed to seeing at...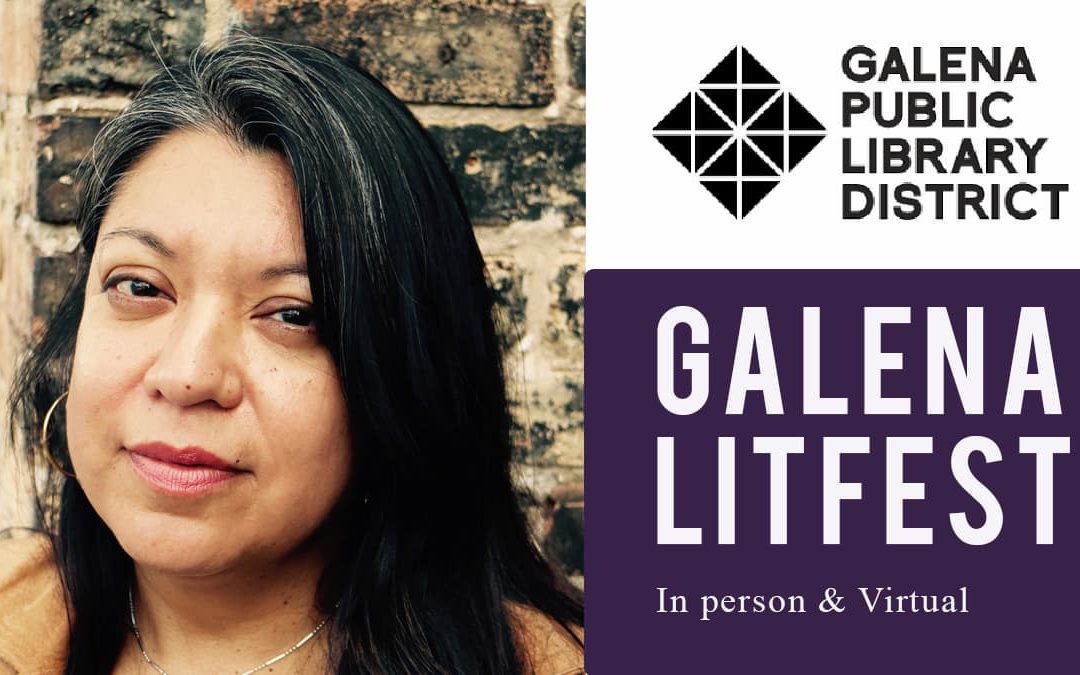 Angela Trudell Vasquez is the first-ever Latino poet laureate for Madison, Wis., a community with a thriving poetry scene.
She'll speak Thursday, Jan. 26, as part of Galena LitFest in a presentation available in-person and online.
Learn about Vasquez' childhood in Iowa City and Des Moines, her commitment to both editing and free-writing, and her many projects to bring the beauty of poetry alive for students and others.
Her talk tonight starts at 6 p.m.; pre-registration is required for both online and in-person attendance.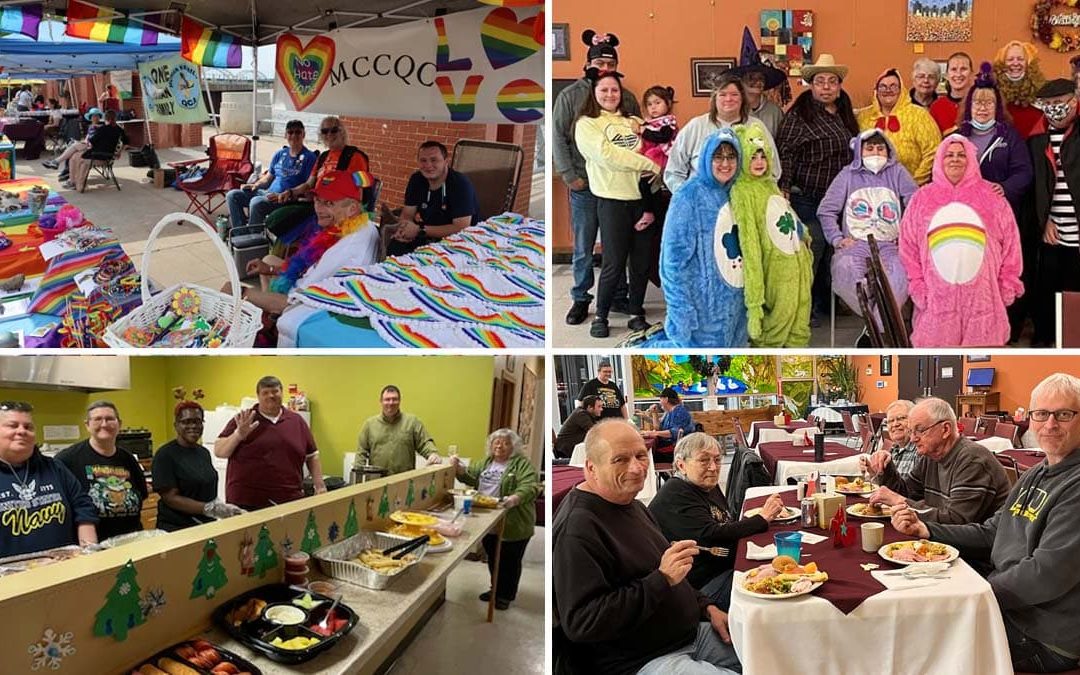 Tomorrow and Sunday, MCC of the Quad Cities holds its annual Cookie Walk, featuring traditional sugary treats but also sugar-free, gluten-free, egg-free and dairy-free cookies, cakes, candies and breads.
It's one of many events that have grown as MCC of the Quad Cities strives to be more than a church, not just Christian, and beyond LGBTQ. Learn about Metropolitan Community Church's history of leadership, social justice, community service, and fun events intended for everyone seeking a connection and healthy relationships.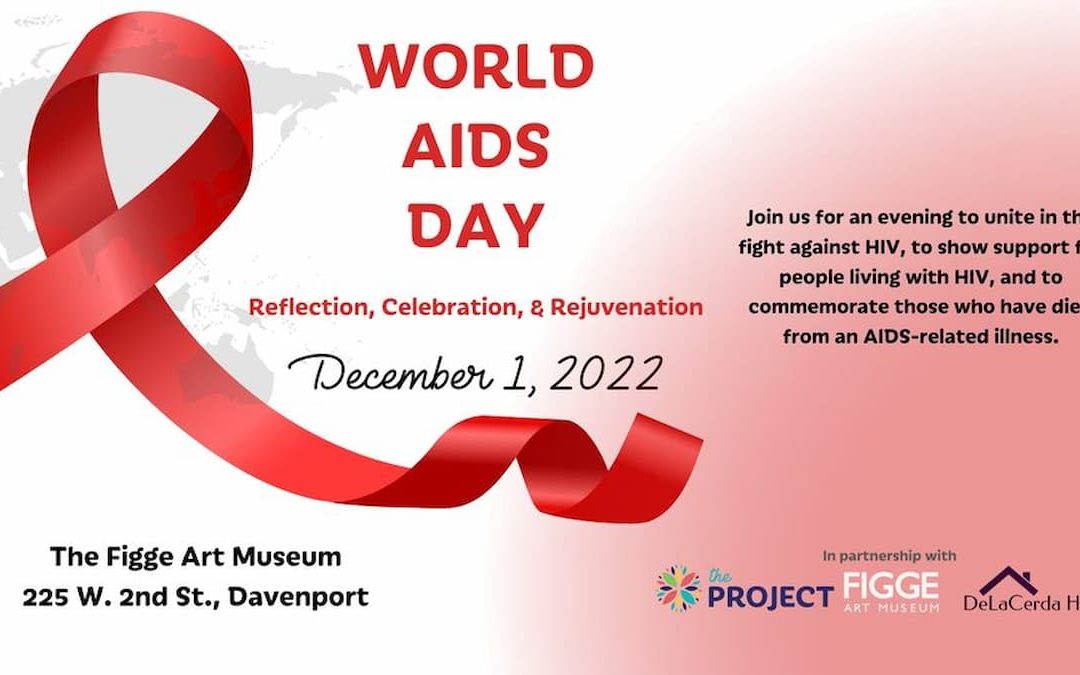 DAVENPORT, IA — "Being & Belonging" is an international look at living with HIV and AIDS, and it's coming to the Quad Cities Thursday courtesy of The Project of the Quad Cities, DeLaCerda House, and Figge Art Museum.
Read about the artists featured in the film, plus learn about seven other World AIDS Day events happening in Iowa and Illinois.
It features artists from Columbia, Mexico, Korea and more sharing what it's like to live with HIV and AIDS in different cultures and countries.
This World AIDS Day commemoration, among many throughout Iowa and Illinois, also includes a reception and vigil. The Dec. 1 event starts at 5:30 p.m.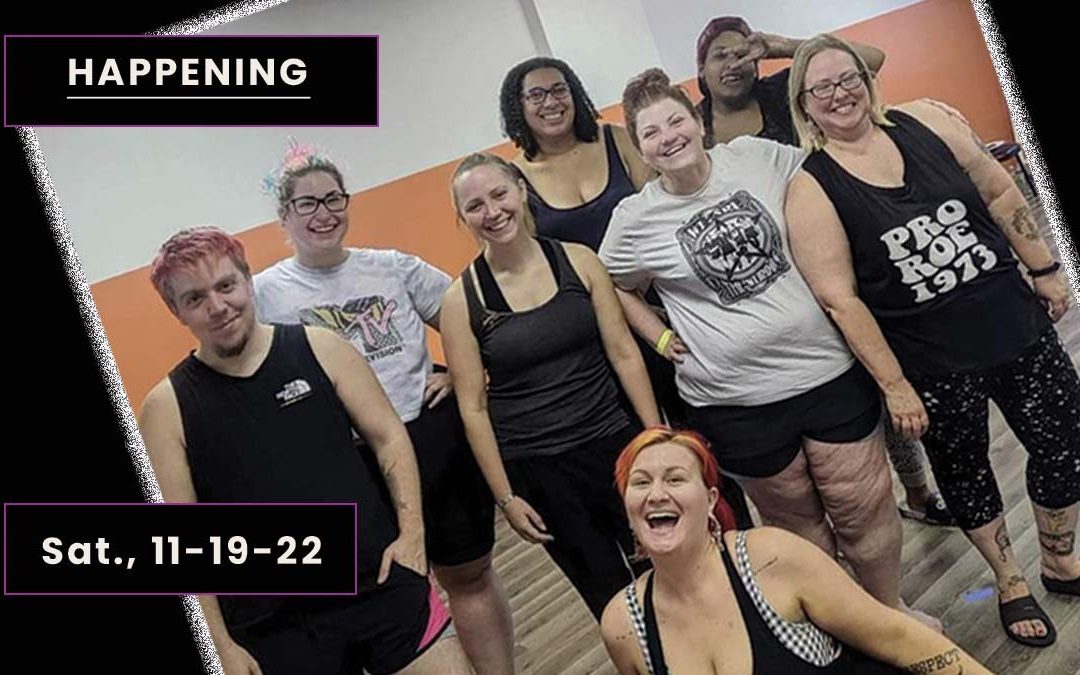 Burlesque as therapy, self-discovery, empowerment and exploring gender will all be part of tonight's Striptease Academy 2022 Showcase at The Spotlight Theatre in Moline. It's one of the year's last big events for Mary Quite Contrary's House of Burlesque. It's one of the year's final events for MQC's, a Quad Cities burlesque troupe that's been performing and providing burlesque and striptease education for six years.