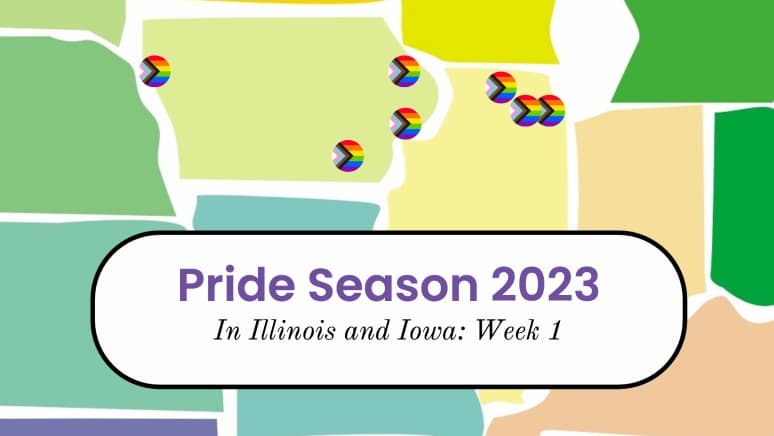 It can be overwhelming, with almost 100 Pride season events happening this year throughout Illinois and Iowa alone.
We can help. This is the first of our weekly Pride season updates through June, summarizing the big Pride Fests coming up, the smaller Pride events also happening soon, and info on how to register for even more Pride stuff.
We're starting with this weekend's Pride Month kick-off, starting with Pride Fests in Dubuque, Ottumwa and Sioux City in Iowa; Elgin, Niles and Rockford in Illinois; and the Quad Cities in both states.
read more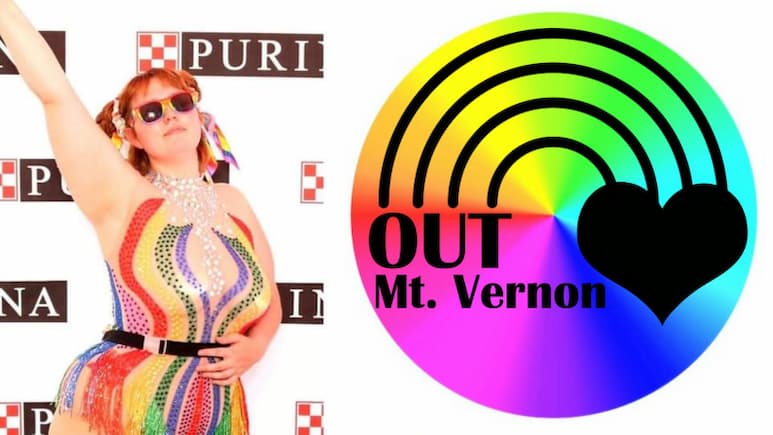 MOUNT VERNON, IL — Alexia Stallons and her colleagues have been working to strengthen a sense of LGBTQ+ pride in Mount Vernon for two years. Saturday, they'll invite the community to join them in a family-friendly picnic and celebration.
It's the first official Pride gathering for this southern Illinois town of about 15,000. You'll find about 50 vendors, games galore, music and more.
The event is coordinated by OUT Mt Vernon, which Stallons says is focused on creating more "outreach, understanding and togetherness."
read more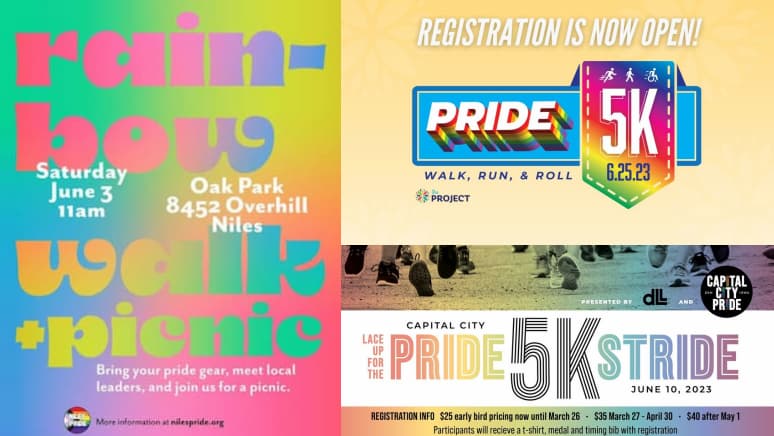 It's time to start walking, running, and rolling for Pride, with at least five Pride-themed 5Ks coming up in the next six weeks across Illinois and Iowa.
They all start tomorrow with the Southern Illinois Pride K Fun Walk and Run. You can join in person or virtually.
More Pride walk and run events are also coming in Niles outside of Chicago June 3; Tuscola, Ill., and Des Moines, Ia., June 10; and Moline in the Quad Cities June 25.
Read about why these events are extra important to the LGBTQ community — and especially this year.