IOWA CITY — Old Capitol Screen Printers, known for supporting nonprofit groups with free or discounted T-shirt printing, is helping to raise money for the Coralville Community Food Pantry with a themed tote bag.
It also created and printed themed T-shirts for Johnson County Ambulance workers to wear during protests through the streets of Iowa City Thursday night. Old Capitol is also helping to raise money for Summer of the Arts, which is cancelled this year, by selling a specially-themed T-shirt (Keep the Arts Alive) From June 7 to 17.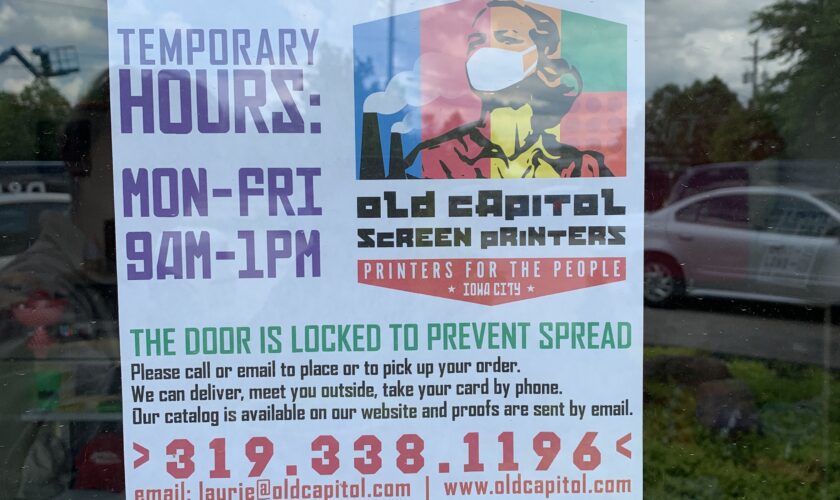 The long-time Iowa City screen printer is offering parking lot pick-up service, and free delivery, in response to the coronavirus crisis and has chosen not to allow in-store foot traffic for now.
Old Capitol, co-owned by Laurie Riley and Janeen Quandt, has created several original designs to promote public health awareness about how to slow the spread of the virus. These include a "Cover Iowa!" design featuring a mask covering the "nose" of Iowa's eastern upper border.
The company's logo, built around Susan B. Anthony, features, the women's voting rights pioneer wearing a mask, too. And Old Capitol has been circulating word about "free face mask solutions" made out of T-shirt sleeves.
Wearing a mask is considered to be one of the most effective ways for Americans to slow the spread of COVID-19, which is transmitted through respiratory droplets and surfaces contaminated by those droplets.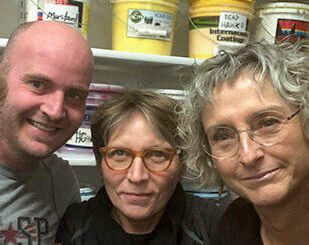 Located in a tiny shop off of Gilbert St., Old Capitol was founded in 1989 and has a long history of supporting nonprofit groups and causes by donating a portion of proceeds from its T-shirts, or by providing the shirts at a deeply discounted price. Groups Old Capitol has supported include not only Summer of the Arts, but also the Domestic Violence Intervention Program, Iowa City Pride, the Lambda Softball Association (LSA) of Eastern Iowa, and United Action for Youth.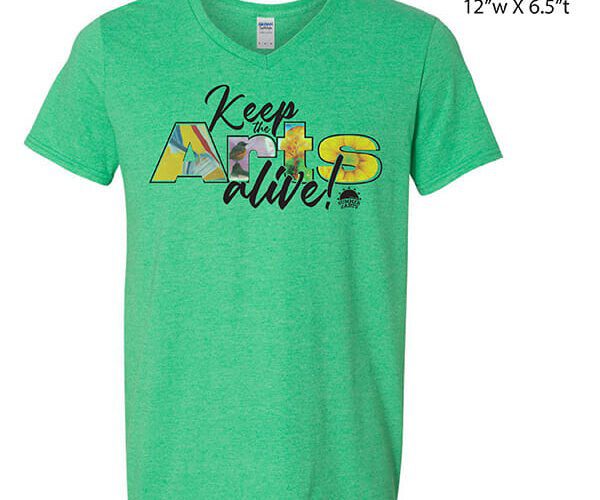 To order parking lot pick-up at Old Capitol's headquarter at 315 E. 1st St., Suite B, or to order free delivery, reach out at laurie@oldcapitol.com or call 319-338-1196 from 9 a.m. to 1 p.m. Monday through Friday.
You can also learn more about Old Capitol through their Instagram account; their Facebook page; their website at www.oldcapitol.com, or their profile in The Real MainStream Advertiser Directory.
(Christine Hawes contributed to this story)