(UPDATED NOV. 6, 2020)
DAVENPORT — Almost a dozen vigils, rallies or strategy events are already scheduled in Illinois and Iowa to help people cope with or respond to post-election uncertainty.
They include this Saturday's virtual Count Every Vote/Defend our Democracy Rally, hosted by Quad Cities Interfaith. Organizers decided Friday to convert the event into an online rally "due to alarmingly high rates of COVID and our health services being overwhelmed," the group wrote. Quad Cities Faith involves almost a dozen different groups representing academia, various spiritual faiths and organized labor.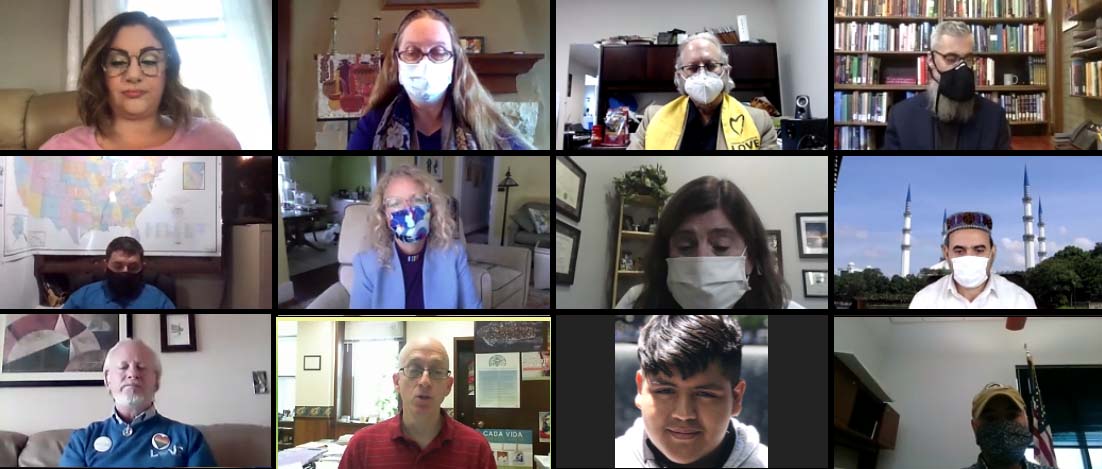 "We're demanding what has been agreed to," says Matthew Coomber, a professor at St. Ambrose University who is also a member of the Quad Cities Interfaith Council, a group of diverse leaders who have united to tackle community issues. "Not to ask, but to insist, on that which the law already requires."
President Donald Trump's comments "in the wee hours" of Nov. 4 drive home the importance of staying vigilant during this post-election phase, said Rabbi Linda Bertenthal of Temple Emanuel, another member of the Council. Trump held a brief press conference at about 2:30 a.m. Nov. 4 claiming he had won the election and would challenge disputes through the U.S. Supreme Court.
"He wasn't very clear," Bertenthal said. "But I thought he was calling for an end to the counting of ballots."
You can read about many post-election events throughout the two-state area at The Real MainStream Calendar. In the Quad Cities, Rev. Jay Wolin is another member of the Interfaith Council who is concerned about some post-election actions by the Trump administration and Trump supporters, including Republican Party organizations. Wolin, head of the Unitarian Universalist Congregation of the Quad Cities, said Trump seemed to suggest that votes already cast should be invalidated.
Dino Leone, president of the Quad City Federation of Labor, said he was concerned that Trump was pressing to keep voting in some states, and to stop voting in others. "You can't just stop while you're ahead."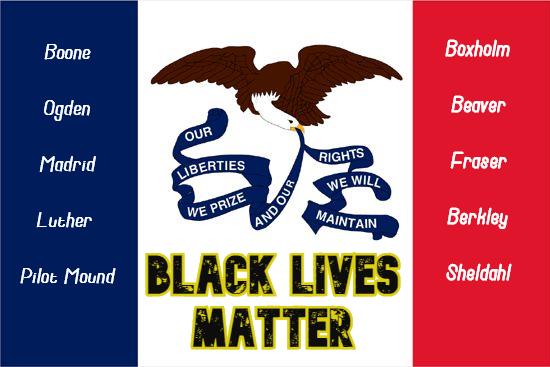 The "Count Every Vote" rally begins at 1 p.m. Saturday at the park, 215 W. Central Park Ave., Davenport. Wear masks and be prepared to socially distance.
Even before the election, an estimated 200 events were pre-planned throughout the country, ready to respond if Trump took extreme action in declaring premature victory. As vote tallies continue to lean toward a clear-cut Biden victory, some post-election events are converting to vigils or rallies, spiritual or emotional recovery, strategy sessions, and even celebrations.
Many post-election rallies took place Wednesday, but many have been put on hold, reports Reuters.
Here in Illinois and Iowa, at least a dozen events are already planned.
TODAY (Nov. 5):
• Join an online prayer vigil and community gathering today, led by the Unitarian Universalist Association of America, a denomination built around the belief that every human life is equally worthwhile.
• Illinois State University kicks off four days of Post-Election Reflection Circles for students today.
• Iowa State University students are invited to enjoy Election Relief this afternoon.
FRIDAY (Nov. 6):
• Illinois State University hosts a "Dinner & Dialogues" event focused on post-election discussions.
SATURDAY (Nov. 7):
• The unique anxiety felt by Blacks and People of Color is the subject of a five-hour online workshop, rooted in meditative practices, that starts at 11 a.m.
• "Count Every Vote" and standing up for democracy are the subject of the Quad Cities' special online event.
• "Democracy Rising: The Power of the New Majority" takes place in Des Moines in the afternoon.
SUNDAY (Nov. 8):
• The National Democratic Socialists of America hold a conference call on next steps.
WEDNESDAY (Nov. 11):
• Nine communities in Boone County, Ia., join to talk about racial injustice and how to change it, during this show of support for Black Lives Matter.
• Sanctuary Community Church in Coralville gathers faith leaders from five belief systems to talk about post-election community-building.
Watch The Real MainStream Calendar for more information on pivotal progressive, intersectional, LGBTQ-identified events throughout Iowa and Illinois. Send your events of all kinds for the calendar to reachus@therealmainstream.com.