MOLINE — Pride continues in the Quad Cities Saturday, with a long-time tradition in a new place, and a Pride event that is in its second year.
The QC Unity Pride Parade starts at 3:30 p.m. Saturday, and Pride at Bass Street Landing kicks off at 5 p.m. with drag performances, vendors, live music and more.
QC Unity Pride President Tee LeShoure says individuals, groups and businesses can sign up for the parade through today. Set-up starts Saturday afternoon at 2:30 p.m. at the Taxslayer Center along River Drive. The parade is happening in Moline for the first time ever, registration is $50 and can be paid upon arrival tomorrow, LeShoure said.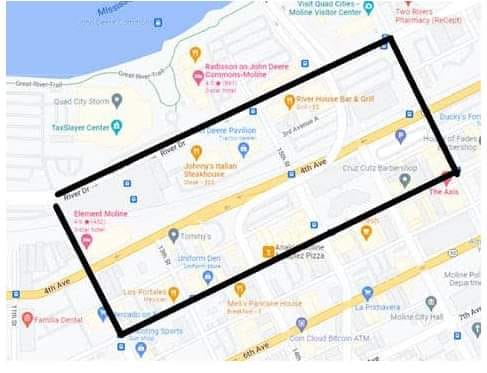 "I'm excited, and I'm nervous," says LeShoure, who has led the QC Pride nonprofit group for several years. It's a different entity than the private group that put on early June's Quad Cities PrideFest. "I want to see who's going to come out. And I'm excited to see the flags and the floats and all the participants. We feed right into the Bass Landing Pride event, so it should be a great afternoon."
Following the parade, Pride at Bass Landing takes place and starts with drag performances at 5 p.m., followed by live music from the band Been There Done That. Starting at 9, Pride at Bass Landing will feature more drag featuring host Sinclaire Snaps, and queens and kings Lyrica Simone, Dominique Zaire, Chasen El-Lewis, Izzy James, and Frank El Lee Overit.
The Bass Landing event is free and began last year when TPQC stepped forward to hold the only summertime Pride festival for the Quad Cities, while other festivals regrouped coming out of COVID. One change in Saturday's line-up: a previously schedule youth drag workshop and youth drag show, both of which premiered during last year's first Pride at Bass Landing, were cancelled. Hosts Clock Inc. LGBTQ Center decided to cancel the event after receiving an unknown number of emails from the public the group described as .threatening.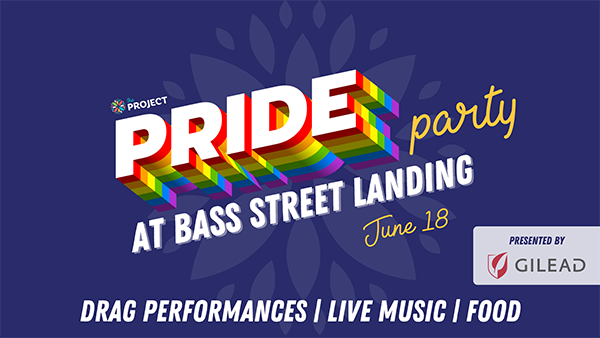 Clock Inc. representatives declined comment on their decision after announcing it through social media, saying they desired to diminish focus on Clock Inc. Nevertheless, all area mainstream media picked up on the posts and published articles about the threats.
"Directing threats against our youth  is an outrage that  strikes at the hearts of all Quad Citians of conscience," said Rich Hendricks, a member of QC Unity Pride and several other area LGBTQ+ organizations, in a press release. "We applaud Clock, Inc.'s decision to cancel the Youth Drag Show, putting the safety of its youth above all else. We encourage you will support their important work."
Other Pride events continue in the Quad Cities throughout June. Here they are:
Tonight, Teen Pride Party: Teens are welcome at the Moline Public Library at 5 p.m. for a discussion of the book/series "Heartstoppers" and fun socializing.
Covered in Pride, Saturday evening: Clock Inc. holds an adults-only at Rock Island's Blue Cat Brewing during Pride at Bass Landing featuring burlesque performers.
Film showing of "God's Own Country" Sunday afternoon: QC Unity Pride hosts a showing of this film featuring a love affair between a farmer and farm hand, showing at Figge Art Museum.
Monday, Pride Bingo to benefit Clock Inc.: Turn out at Davenport's Raccoon Motel for another Clock Inc., fundraiser, featuring bingo, drag and fun.
Learn moare about QC Pride at qcunitypride.org. Learn more about The Project of the Quad Cities at tpqc.org, and learn more about Clock Inc. at clockinc.org.
(cover photo is of the QC Unity Pride Parade in 2019 through downtown Rock Island and is courtesy of QC Unity Pride and features Tee LeShoure, president, in center of photo)