IOWA CITY — The sixth annual PrideCon for LGBTQ youth is coming Feb. 29, with new workshops, expanded art offerings, and another year of educational activities for parents, too.
About 80 kids have already registered for this free daylong conference coordinated by United Action for Youth. That tops last year's record-breaking attendance of 75 youth from throughout Iowa for the day of education, networking, socializing, art, and food. Registration is encouraged right up until the day of the event by clicking www.unitedactionforyouth.org/pridecon. The event is 10 a.m. to 6 p.m. at Elizabeth Tate High School; registrants will receive a free T-shirt and lunch.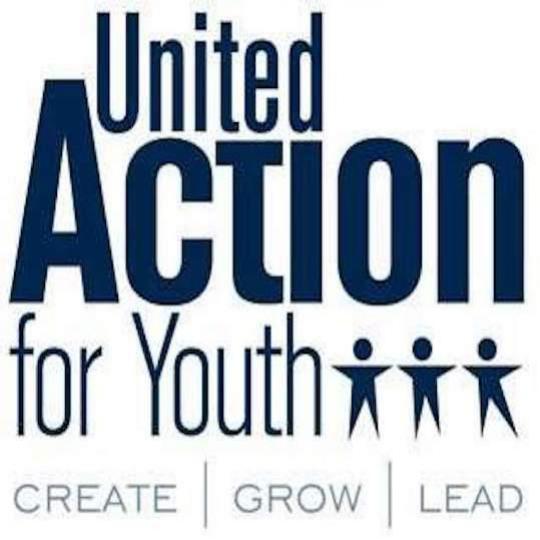 As in previous years, this year's PrideCon features a drag workshop, group arts activities, interactive workshops, performances and leadership opportunities.  Workshop themes this year include Sports, Healthy Relationships, On-line Gaming, Jewelry Making, Improvisational Theatre, Coming Out, and Spoken Word as Creative Expression.
The event is free and open to junior high and high school students throughout Iowa. A Parent session will also be offered to parents of LGBTQ+ youth looking to have their questions answered. This year's parent session feature Dr. Michael Colburn of University of Iowa Health Care, members of the UAY counseling team, and local parents who will share their experience in raising LGBTQ+ children and navigating their care and support.
The end-of-day drag session will feature local drag stars Franky D. Lover, Ophelia Belle, Hazel Sanchez-Belle, Roxie Mess, and more.
Workshop presenters this year include:
• Justin Cosner (he/him/his), a lecturer who instructor who researches the roles of gender and ecology in video games. He will join Wang and Randazzo at the video gaming workshop.
• Ash Gravity (they/them/theirs), an astrologist who seeks to help others access astrology to better understand their world and relationships.
• Sadie McDowell (she/her/hers), a member of the Iowa City Fire Department who will speak about using curiosity, compassion and courage in daily life
• Hannah Trew (they/them/theirs), a graduate student who will share about using the power of words to express themselves through spoken word
• Jason Wang (he/him/his), a psychology doctoral student and clinician-in-training at the Women's Resource and Action Center. Wang is an avid "gaymer" and researcher of racism in the queer community who will talk about online gaming.
• Cheryl Weatherford (she/her/hers), a custom jewelry artist and instructor who creates her own unique pieces out of natural gemstones and other natural material, and will guide students on creating their own spiritual bracelets using gemstones they've chosen based on appeal and metaphysical qualities.
United Action for Youth is a nonprofit providing support, advocacy and opportunities for creativity to young people and families since 1970. In addition to all kinds of services for kids, teens and their families, UAY host a weekly LGBTQ outreach group for youth and has done so for 25 years.
Sponsors this year include the Johnson County DECAT Board, the Iowa City Human Rights Commission, Green State Credit Union, UI Health Care, Old Capitol Screen Printers, Natasha Wendt of Urban Acres, Collins Aerospace, and Amana Family Practice.