Burnout among Black activists and community leaders is real, and so is the role that white privilege can play — even among "woke" white people active in the fight for racial justice — in triggering it, worsening it, and covering it over.
That's the theme of "Dah Tea," a new Instagram Live discussion, where queer Black/Indigenous/People of Color activists unpack the challenges of maintaining self-care and healthy boundaries while simultaneously responding to greater awareness of systemic racism among historically privileged whites.
"These are meant to be quick, light-hearted chats, and also deeply honest," says Goddess Carroll, a holistic healer and host of the bi-weekly chat that debuted Nov. 15 and continues Nov. 29. "People can expect to laugh, but also I hope it makes you go, 'Oof, yes I've experienced that,' and feel validated and seen."
This focus on the psyche of the BIPOC activist is one of the most complicated aspects of a more "woke" society. The more we are all paying attention, the more society seeks out the voices of BIPOC people for interviews, conferences, panel discussions, articles and more. This leaves many BIPOC activists trying to fulfill ever-growing requests for their time, effort, knowledge, talk, thought, and outreach. As a result, Black activists can feel drained.
"Dah Tea" debuted Nov. 15, with a discussion about "white urgency" that was filled with laughter and also insight, as Carroll promised. During about 20 minutes with Olivia Samples, founder of Kismet Doula Services, "Dah Tea" walked through some key struggles QTBIPOC activists experience when interacting with overwhelmingly white institutions and groups
"White urgency" refers to the notion that while white people are suddenly eager to discuss the complicated, painful and long-term elements of systemic racism, BIPOC people have been living those damaging elements for literally centuries. The push, now, by a white-dominated society to talk more, and with urgency, about racism can be traumatic for Blacks and People of Color.
"Timeliness" and "perfectionism" are two elements of white urgency that can re-enact the dynamics of white supremacy on Black people, Samples and Carroll explained. It can even happen in friendship, not just professional interactions, said Carroll, who leads an online healing platform called Sun Seed Community focused on helping QTBIPOC people recover from "whiteness."
"We're surrounded. Some of our friends are white, our colleagues are white, we're just surrounded by white folks," says Carroll. "There's just this idea that 'Oh, I know this person, so I can come and ask them this question.' Yes, that's true … What I don't think white people understand is that free labor by people of color is something that is woven into the culture of this country, through enslaving others. The work system, the idea of productivity we have … it's all based on cheap or free labor by BIPOC people."
Carroll is tackling the toughest and most sensitive questions of this newly "woke" society: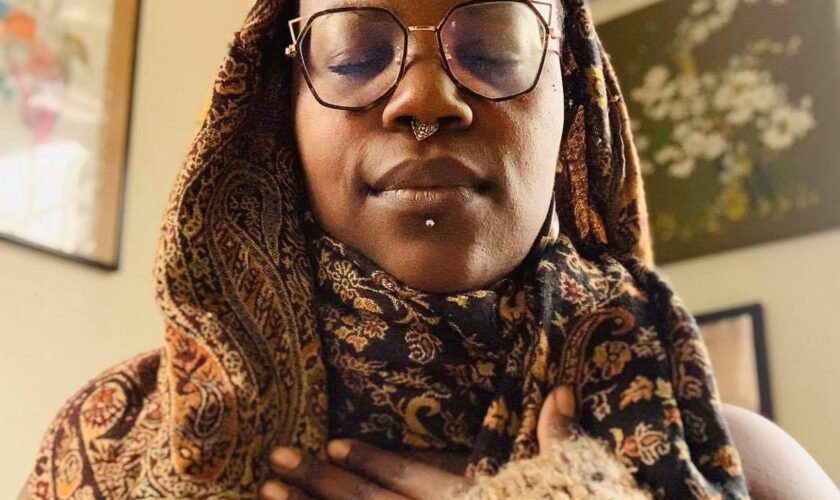 How can we talk about racism without re-inflicting the trauma of it over and over on the ones who suffer because of it?
How can white people re-educate themselves on systemic racism without asking too much "free consultation" from BIPOC people?
How can any business or entity feature more BIPOC voices without asking them to conform to your own needs?
How do all of these questions affect the self-care and mental health of QTBIPOC people who already are dealing with years and sometimes decades of systemic racism?
Samples shared some elements of respectful negotiations that are especially meaningful to her when she is doing work to counter racial injustice. One welcome strategy is when a potential client asks her to provide a quote for the value of her work, rather than telling her how much she will be paid.
Samples said compensation doesn't have to always be in the form of money. She is open to meaningful barters and trades. "You just have to have some kind of stake in the process," she said. "It shows that you're also committed to the work that we're doing."
Carroll ended "Dah Tea" 's first episode with a hearty laugh about what businesses and organizations should NOT do to fight racial injustice. "Do NOT make a separate committee within your organization where you get all the black people together that work for you and have them teach you shit," they said. "Do NOT do that. I've also had that experience."
Join "Dah Tea" at 10 a.m. Sun., Nov. 29. You can also enjoy the Nov. 15 debut episode here. Watch The Real MainStream for more on Goddess's next guest.