MARION — "No-touch air hugs," new hours, and a plexiglass barrier between staff and customers are part of the changes you'll find at ReAlive Metaphysical & Repurposing since the coronavirus crisis.
ReAlive is now open noon to 6 p.m. on Saturdays, Tuesdays and Thursdays; and 2 to 6 p.m. Mondays and Wednesdays. ReAlive will offer curbside pick-up and private in-store shopping by appointment. Additional changes include:
Hand sanitizer in the front and back of the store, to be used by customers upon entering and leaving 
Floor markers showing six-foot distances
Continuous reminders from staff to maintain six-foot distancing while shopping
Masks available for customers who don't have one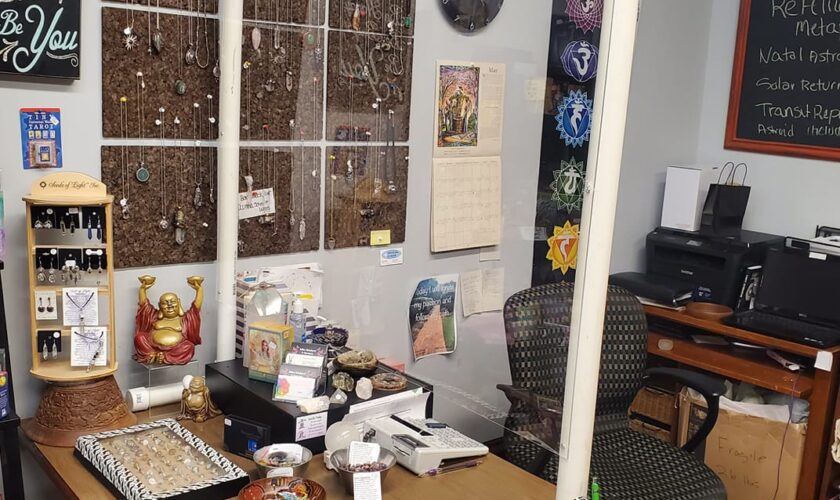 ReAlive is also resuming in-store and virtual sessions with private practitioners. They include Amy Dolley of Hearts Afire Healing, who offers a presentation on oracle card readings and mediumship June 6.  Readings or other healing services will be held in the back, away from the retail floor. Kathryn of CrystalClearVision continues to offer virtual new moon and full moon meditations.
Leaving behind full hugs, in particular, is a challenge for a store like ReAlive that focuses on connection. Owner Korrina Dawson has built her unique metaphysical shop around the concept of connection as a form of healing, and focuses on a strong Facebook outreach built on humor, uplifting posts, and promotions of new products.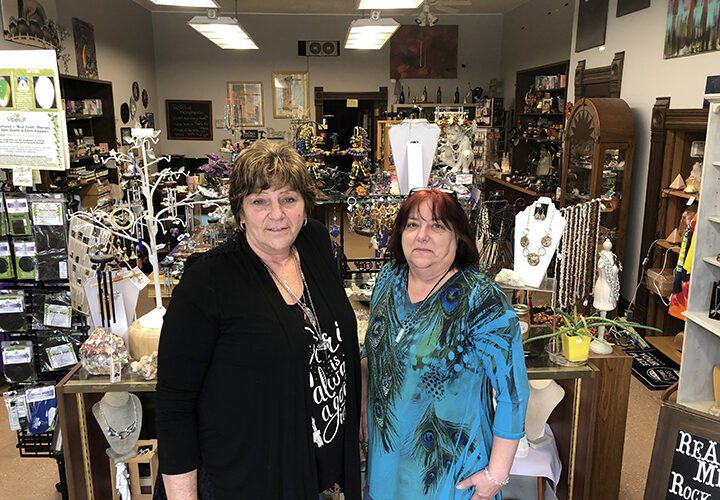 "People get so fearful to have joy because they are so concentrated on this other stuff.  We really need to take pause and consider what we are grateful for," she says.  "Do in life what still brings you joy. Don't forget to keep living." 
ReAlive Metaphysical, located at 1060 7th Ave. in Marion, opened in 2015 and aims to offer the area's largest selection of gem stones. In addition, ReAlive offers classes throughout the week and carries jewelry, home decor, singing bowls, tarot cards, candles, magical supplies, sage, incense and more.
You can support ReAlive with gift certificates in addition to purchases; order them by calling 319-213-4250. Learn more about ReAlive at its website, www.realivemetaphysical.com; its Facebook page; or at ReAlive's profile in the TRM Advertiser Directory.
This is the latest in an occasional series of articles about how advertisers in The Real MainStream are adjusting in the coronavirus era.