FAIRFIELD — SOMM Wines' response to the coronavirus crisis has been like a textbook in "one step ahead."
Before most businesses were even thinking about the virus, back in early March, SOMM owner Krista Matthes put out a summary of heightened disinfection. When "curbside" hadn't yet become part of the retail lexicon, Matthes was already offering it.
Before many businesses were thinking of closing to in-store traffic, SOMM had already shut its doors and begun to focus only on running outside to hand off product to customers. When it was time to reopen, Matthes still kept her hours limited and worked away at curbside service.
And when it became apparent the coronavirus crisis would also be a financial crisis, SOMM was among the first eastern Iowa businesses to begin offering lower-priced bulk items.
"I always love saying 'keep it simple, stupid,' but when COVID came around it was, 'keep it safe,' " said Matthes. "We wanted to make sure that our guests were aware, 'yeah are we trying to save the business, you betcha. But we're trying to keep you safe, too.' We were single-minded."
Now, SOMM Wines has also relocated into a new building that enables Matthes to maintain social distancing, has separated rooms to serve numerous small groups separately and safely, and an outdoor patio for those who want to avoid the indoors altogether.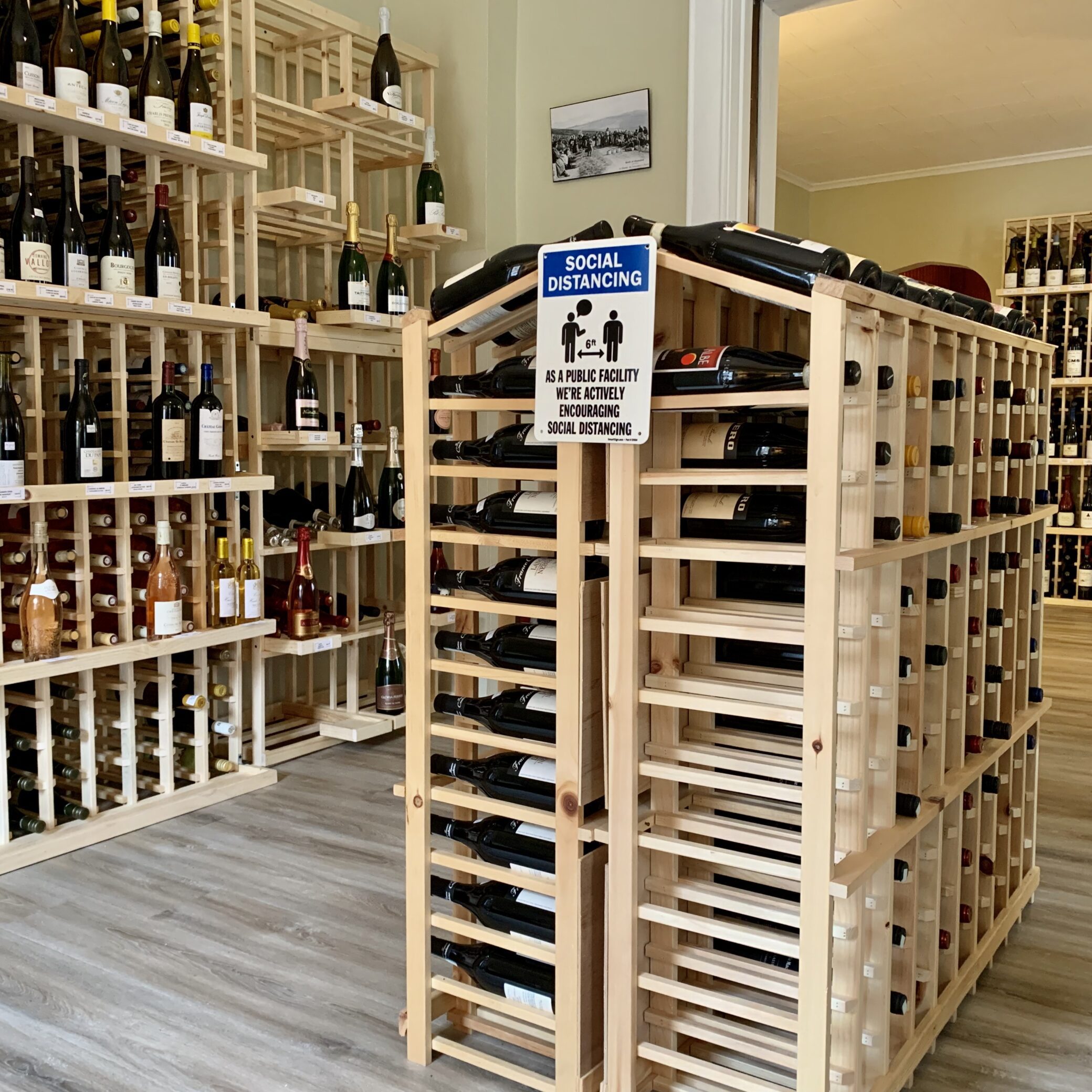 Customers who are perusing wine racks are forced to be more than six feet apart by the racks themselves.
In its new location at 102 Briggs Ave., SOMM Wines has two floors, three bathrooms, and twice as much space. "No guest is sitting in the retail area at all," Matthes says, providing an important detail to customers who remember the old location's wide open wine racks and seating area combined. "And if a guest is sitting with another guest, they are in a separate, private room or upstairs."
The "at-home alcohol" industry is one of the few that has thrived during the coronavirus crisis. USA Today reports that purchase of wine, beer and liquor to drink at home grew 27 percent from March to June. 
Matthes said her response to what could have been a "boom" time was to drop her prices even lower than the reduced rates she already promises.
"Some of my customers thought I was nuts. One of my customers looked at me, said, 'Stop with the discounts. What are you doing? This is your time to make a little money? It's not going to come around again.'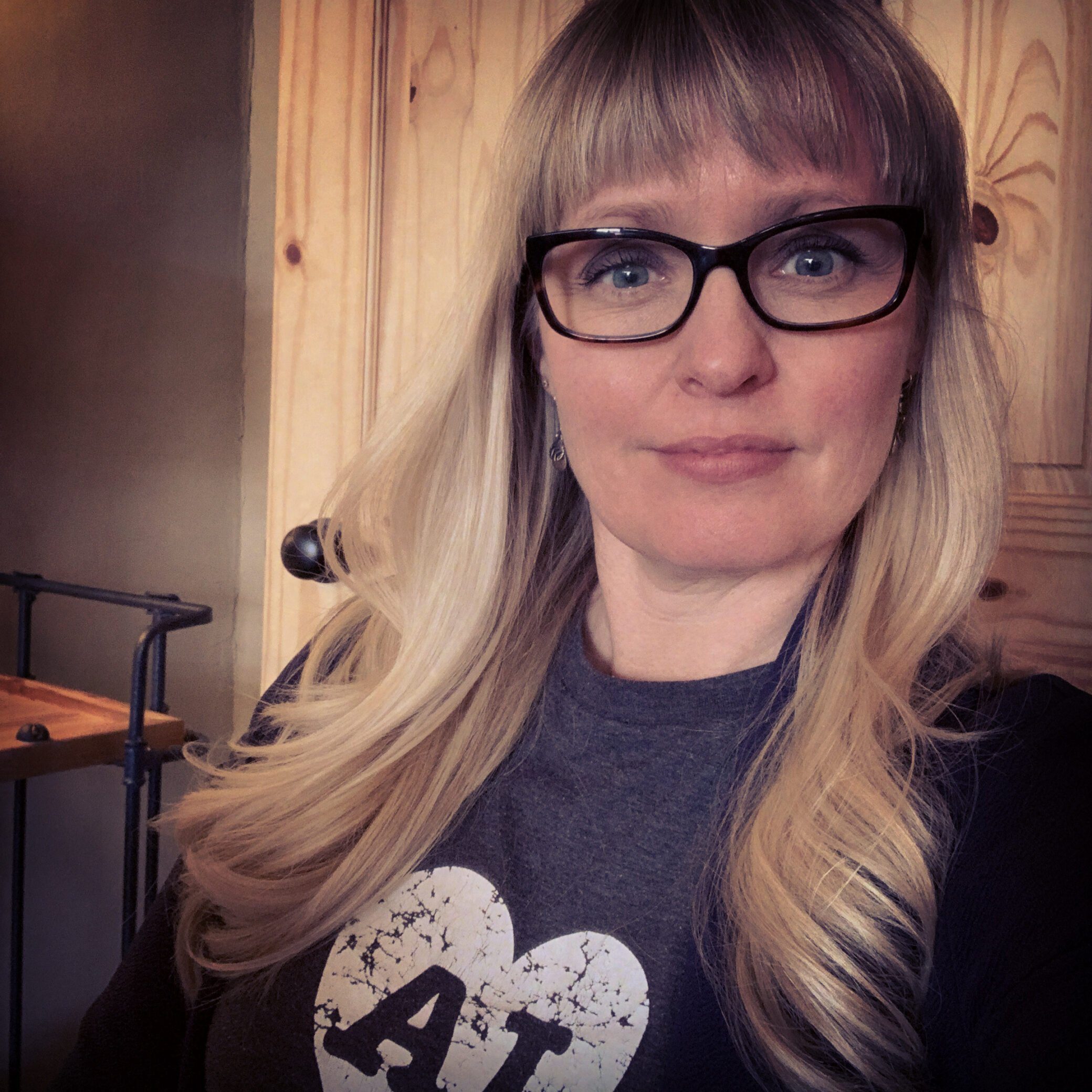 "And I said, 'I will feel guilty making something financially out of this situation. I am literally just trying to provide my guests with a little comfort at the end of the day. And no, I'm not raising prices.' "
Matthes started SOMM Wines in Fairfield last year, after a diverse 10-year career in customer service that included stints working with Emeril LaGasse and Caesar's Palace in Las Vegas. Matthes learned both by study and experience how to pair wine with food and mood, and she aims to bring some of that insight to SOMM.
Her discount packs gather four bottles of wine around a theme and offer them for a total discount of up to 10 percent. The approach saves customers money, saves them extra trips out, and helps Matthes plan her inventory and seek out the best deals.
"The wine is already packaged and ready to go, and my customers didn't have to think about the selection. And they're getting a curated set of wines without having to come in," Matthes says. "Plenty of people are not comfortable going out still, so I'm happy to meet you curbside."
Matthes and her husband renovated her now location while still running curbside out of their former Main Street spot. "I wanted to design the store to not just be a retail center, but to be a place very aware of COVID-related things," Matthes said. "I also wanted it to be pretty, comfortable, and welcoming so that people can forget for five minutes that they're anxious and depressed."
Matthes also takes huge precautions personally, wearing a mask "everywhere I go" outside of the store and maintaining a strict quarantine bubble for her family, which also includes a four-year-old.
Her combination of strategically designed social distancing, separate gathering spaces, and personal and family coronavirus prevention protocol leaves her comfortable functioning at SOMM without a mask most of the time.
She dons one if customers request it. And while she does not require masks, most of her customers wear them, Matthes says.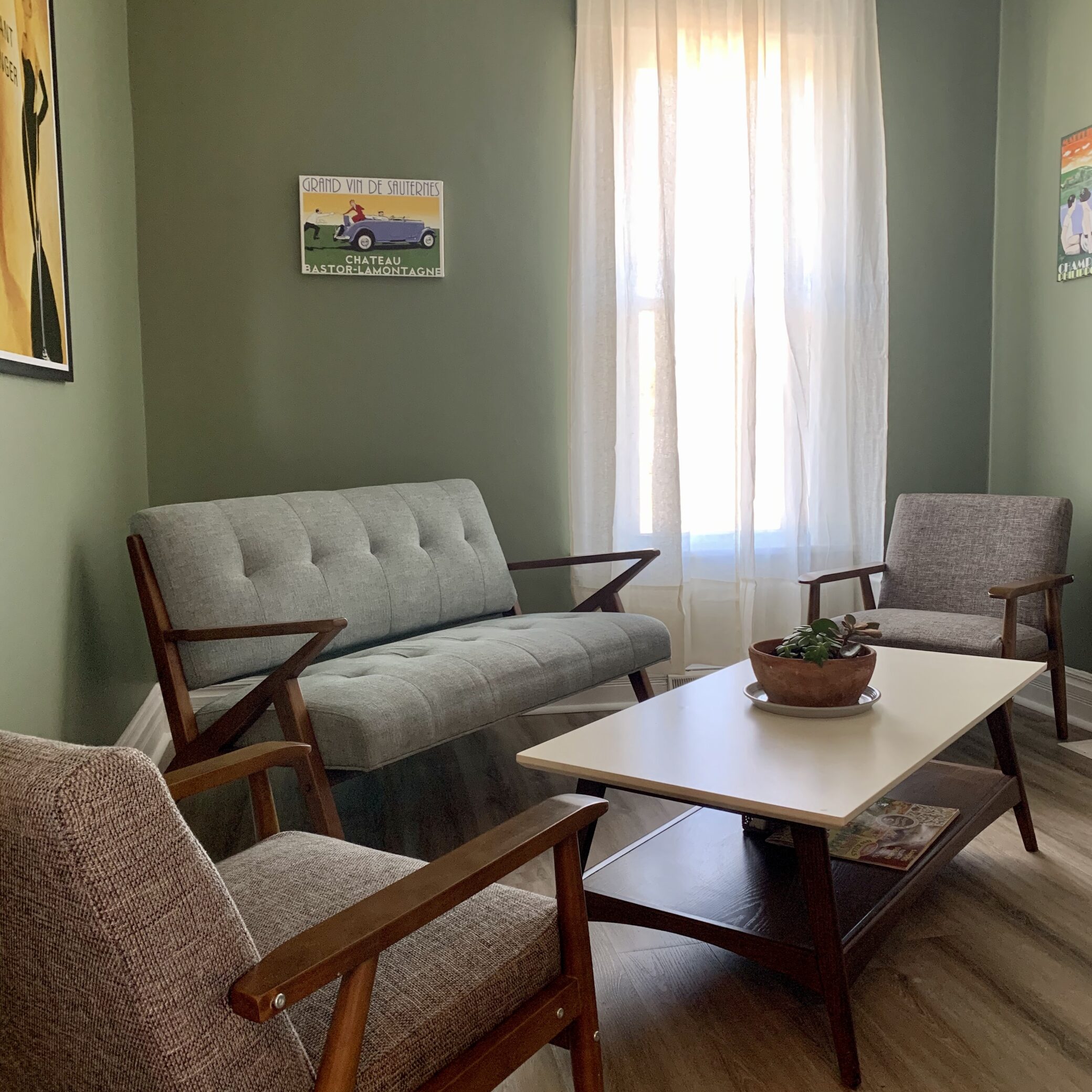 Iowa and South Dakota are the only states that do not have a statewide mask mandate as a coronavirus prevention measure, although many cities do require them. Matthes says it's impossible in an intimate town like Fairfield that includes strong contingents of both conservatives and people from alternative belief systems, to throw her store in the center of the mask debate.
Instead, Matthes enforces social distancing strictly, and is also not hesitant to press customers to honor "six feet or more" if necessary.
"When people have a little alcohol in them, they get a little lax. You don't want to be rude, you don't want to say, 'hey that's a little bit close.' But we have those moments. It's unfortunate."
Matthes says she's thankful for the consistent support her customers have shown during the many evolutions and says she remains committed to providing a bright spot of relaxation among the modern-day stressors, many of which she is living along with her customers, as a mother and small business owner. 
"When we're all going crazy, sometimes we need a little break or a little reward," she says. "We're trying to find something that fulfills that."
To learn more about SOMM Wines, go to its website at www.sommwines.net. Or, see SOMM's Facebook page or Instagram account. You can also find SOMM's profile in the TRM Advertiser Directory starting next week. You can contact Matthes at 702-528-8101 or krista@sommwines.net.
This is part of an ongoing occasional series about how advertisers in The Real MainStream have adjusted to respond to the coronavirus crisis.