Products, specials, or events geared toward COVID-19 prevention and best practices
---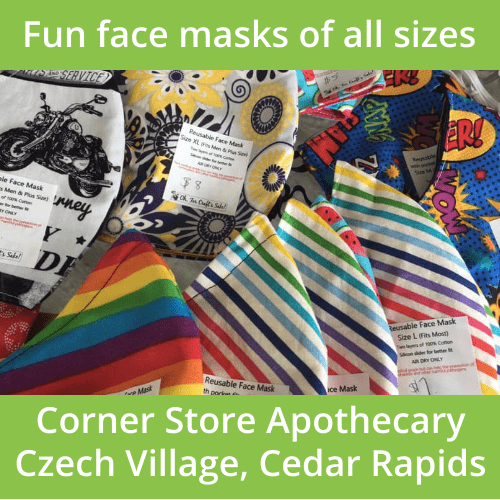 REUSABLE FACE MASKS
Corner Store works with local artist Oh, For Craft's Sake to provide colorful, diverse, inspiring two-layer all-cotton face masks featuring silicon sliders. Corner Store is at 1612 C St. SW, Cedar Rapids, and is open noon to 6 p.m. Tuesday through Saturday. Email cornerstoreapothecary@yahoo.com for more information about face masks and immune-boosting natural products.
---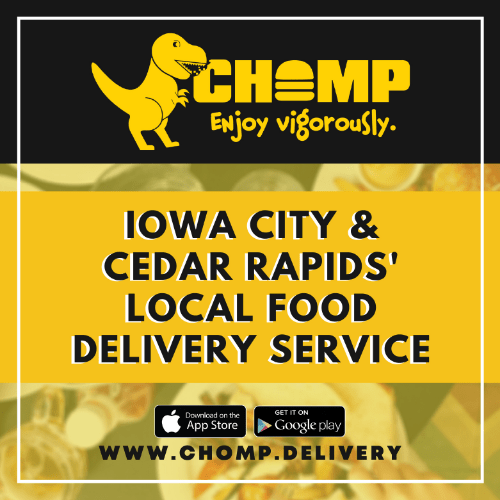 NO-CHARGE DELIVERY SERVICE FOR RETAIL BUSINESSES IN CEDAR RAPIDS, IOWA CITY
CHOMP Delivery typically specializes in food delivery, and providing an option to local restaurants that enables more of the customer's money to go to the restaurant. For the month of December, to help support efforts to social distance and shop safely, CHOMP will not be charging retail establishments to provide delivery services. To participate in this collaboration with Local2Life, contact Monica at Monica@chomp.delivery.
---
Are you a business or group that is selling or offering a product, service or event directly related to COVID-19 prevention and best practices? Contact us at 319-777-9839 or reachus@therealmainstream.com.