Remember the 2016 Disney movie "Zootopia"?  Those cute anthropomorphic characters captured our hearts and taught us valuable lessons of tolerance and determination.
For many, this was also an introduction to Furries.
Furries are everywhere, including in the Midwest. They can be anyone — from a high schooler to an older adult, of any gender or sexual orientation, in a full fur suit, in normal clothes, or anywhere in between.
The only common factor is an interest in anthropomorphic characters, and an acceptance of all kinds of people.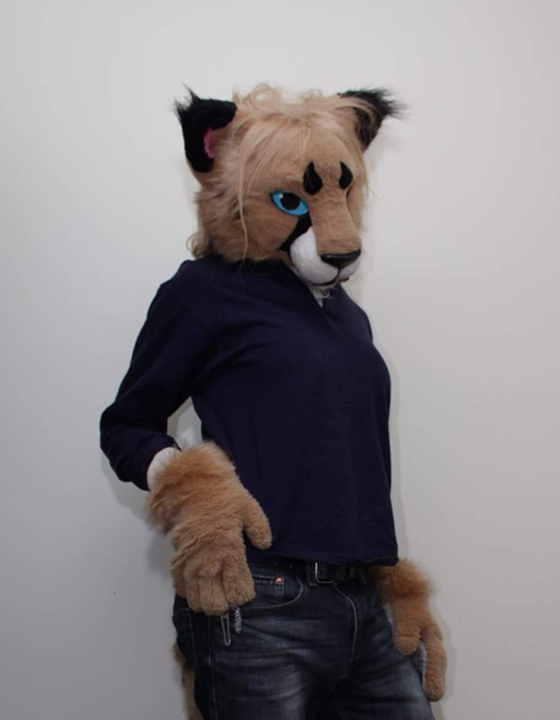 I spoke to Striker Cheguar (not their real name) of Des Moines' Cheguar Photography, along with Kelsey Smith, a close friend of mine who is also a Furry, to learn about how they found the Furry community.
Their stories were surprisingly similar and common to many Furries, Cheguar noted.  Both discovered the Furry community while looking online at artwork — Smith for a character in a story she was writing, and Cheguar at Animorphs artwork.
Soon, both found themselves "led down the path" to Furdom, Cheguar says. 
In Iowa, Furries are spread out because of all the rural towns, Cheguar says. The community is strongest in Iowa City and Des Moines but is growing steadily statewide.
The centrally-located town of Newton is where the largest annual Furry gathering in Iowa happens in April, attracting a couple dozen people. Long-term plans are to grow this annual gathering into a convention.
The biggest Furry convention in the world, the Midwest FurFest, takes place every December in Rosemont, Ill., since 2000. FurFest went virtual in 2020 and resumed in December 2021, welcoming more than 9,000 attendees, organizers said. It resumes Dec. 1-4 this year with the theme of "Movie Magic."
Smith is proud to share that hotel staff at the convention told her they prefer the Furry convention to the anime convention that also occurs there. The Furries are apparently "better behaved."
Most Furries have a persona (or a fursona, to furries). They adopt this fursona when interacting with other Furries. Some Furries express themselves by commissioning a full-out fur suit, which can coast $1,800 to $3,000 (without extras like headpiece fans and eyes that light up).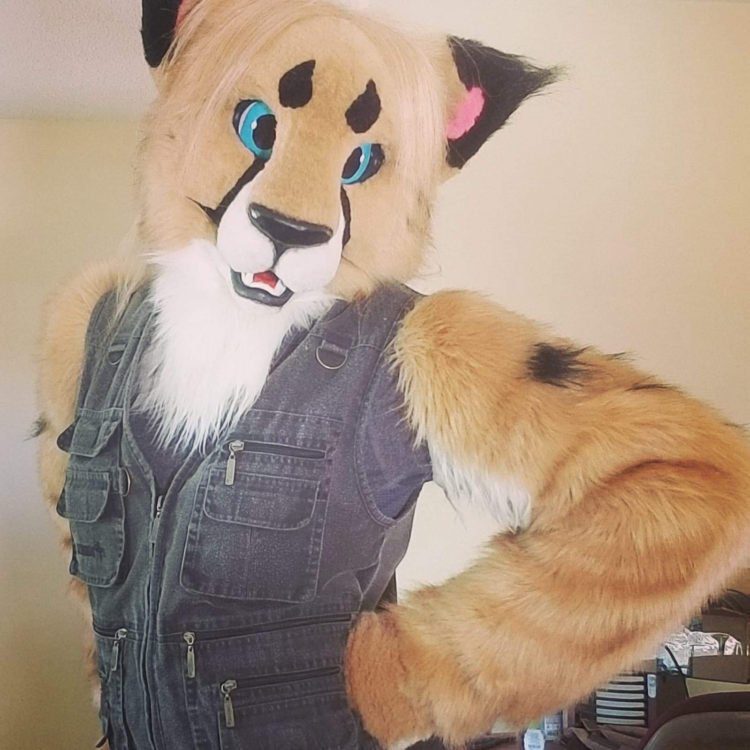 Furries experience a range of reactions from others, Smith and Cheguar say. Some people find them quirky; still others assume the Furry world is a fetish that involves intimate interactions in fur suits.
My friend's rhetorical question in response to that assumption: "Why would you have intimate relations in a piece of clothing that cost thousands of dollars, or that you spent hours making?"
Cheguar says they find that most people have never even heard of Furries. "A lot of people get into it as a teen and it matures," they said. "As people get older, it matures with them."
Furries are a diverse, creative, welcoming group, bonded only by their love for anthropomorphic characters. "You wanna join us?" Smith asks, excitedly. "Here, let me give you a big, furry hug!"