Project of the Quad Cities rolls out June full of events
MOLINE — The Project of the Quad Cities, which serves 40 counties throughout Iowa and Illinois, has announced a packed June with four events — and two of those have early-bird registration deadlines coming in April or May. Most of the events are free, and for those with registration, proceeds go to fund TPQC's work in providing LGBTQ health care, AIDS/HIV testing and prevention, STD testing and prevention and harm reduction services. Here's a rundown of all the fun and community planned: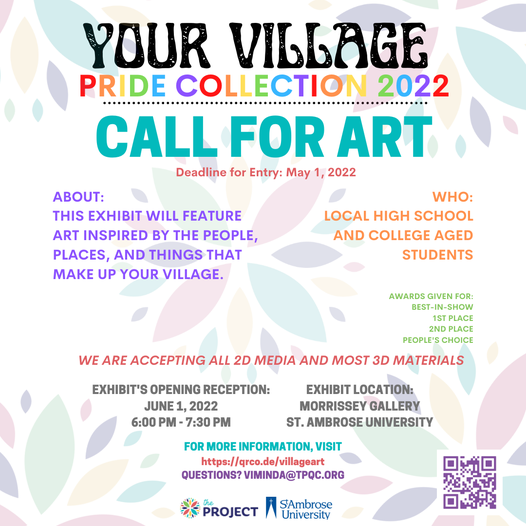 In addition, The Project participates in all the other Pride events happening throughout the Quad Cities in June, and September. To learn more about becoming a sponsor, volunteer, attendee or registrant for any of TPQC's June events, contact Tyler Mitchell at tyler@tpqc.org, or see The Project's website or Facebook page.
Quad Cities Pride Festivals, Iconic hold all ages drag show April 2
ROCK ISLAND — Come out for an all-ages drag show, and help raise money for Quad Cities Pride Festivals, at The Iconic Event Venue April 2. This show will feature current and former drag "royalty" kings and queens from the Quad Cities area, including Dizmuh Stratton, Frank Lee Overit, Sinclaire Snaps, Lucas Blewz and Ginger Snaps. The event is at 1725 2nd Ave., and admission is $5, or $3 for children 12 and under. For more information email quadcitiespridefestivals@gmail.com.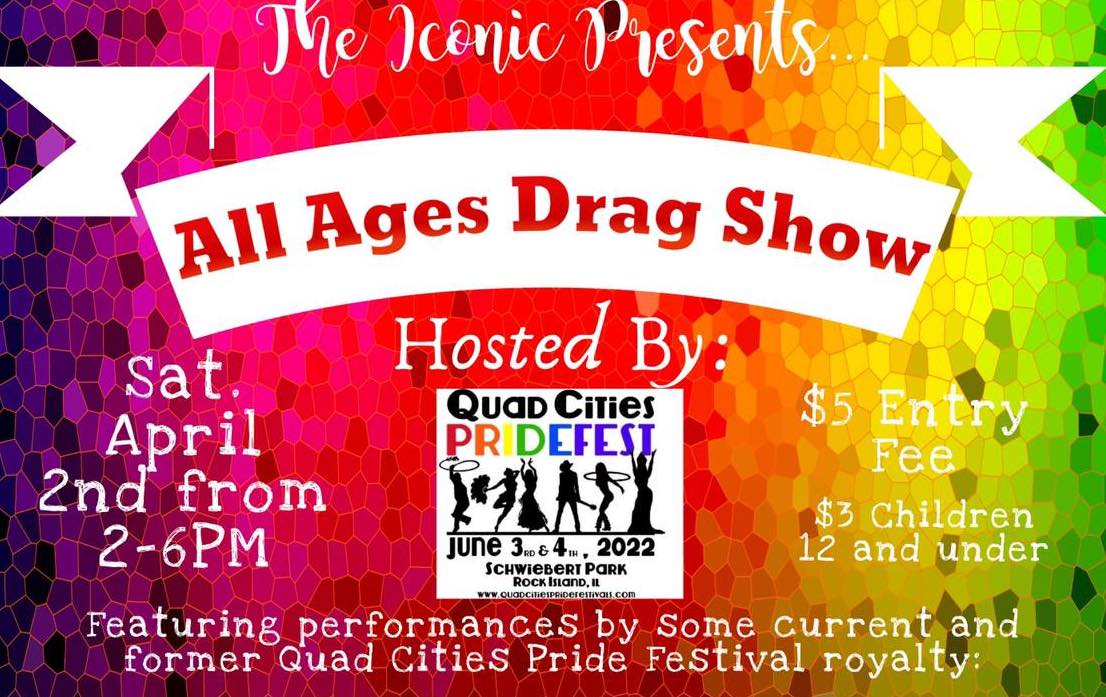 Joliet taxpayers foot $93,000 bill for mayor's settlement in BLM case
JOLIET — A $93,000 settlement agreement has been reached between Joliet's mayor and two men, following a clash involving the three at a Black Lives Matter rally in late May 2020, reports The Patch. The online publication reports that the settlement agreement covers both Joliet Mayor Robert O'Dekirk and the Joliet Police Department, and comes from taxpayer funds. O'Dekirk is alleged to have shoved the two men into a crowd of police officers, triggering a "pile-on" by the officers that led to the men's hospitalization, reports The Patch.
Transgender rally, Night of Noise, and Pride in the park for Carbondale
CARBONDALE — The Rainbow Cafe has a month of visibility coming., with a string of events starting March 31 and continuing through April 24. In addition, this Carbondale-based LGBTQ community center is also starting to hold satellite gatherings, with its first in Anna-Jonesboro High School about a half-hour south of Carbondale. Anna-Jonesboro is where a flyer was circulated in October that included homophobic slurs, and Rainbow Cafe begins holding a monthly support and social group for teens on April 5. For all of Rainbow Cafe's big events coming March and April, read on:
March 31: Transgender Day of Visibility Rally at the Carbondale Pavilion
April 22: Night of Noise for young people, at the Carbondale pavilion, featuring karaoke, live music and more.
April 24: Picnic in the Park Pride edition. An outdoor celebration at Attucks Park featuring games, drag, food and more.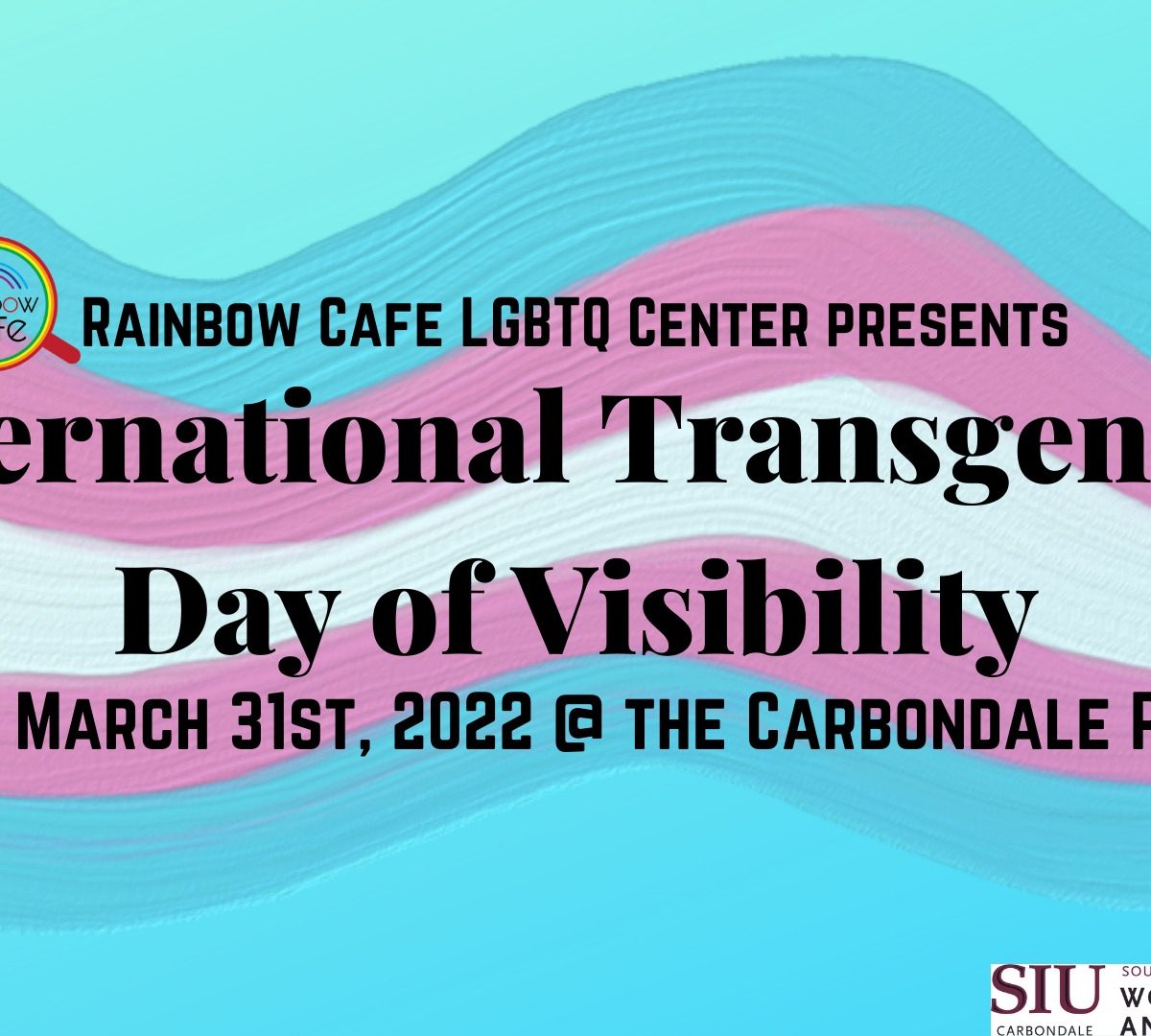 Full-fledged Pride festival returns to Springfield May 21
SPRINGFIELD – Illinois' state capital is holding its first full-fledged Pride festival in two years on May 21. Springfield Pride Fest has been known to attract up to 20,000 people for its big event in downtown Springfield. The event is coordinated annually by the Phoenix Center, an LGBTQ community center in downtown Springfield. This year's event also helps celebrate Out on Adams, a new retail and resource center for the Phoenix Center. Organizers are seeking sponsors, food vendors, and volunteers; early bird rates are available through April 15. For more information, go to phoenixcenterspringfield.org, or contact Jonna Cooley at jcool@phoenixcenterspringfield.org or 217-528-5253.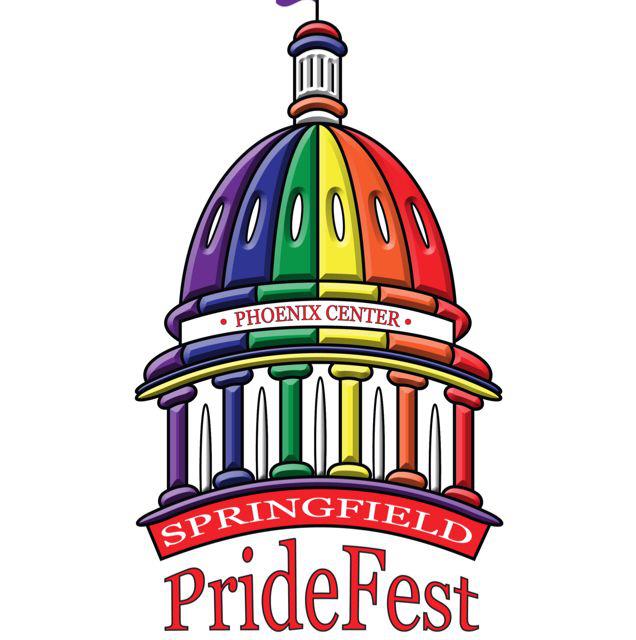 Illinois House approves workplace protections for cannabis users
ILLINOIS — In Illinois' ongoing legislative changes to adapt to being a "fully legal" state, the House passed a bill that would ban employers from firing employees because of cannabis use. The bill makes exceptions for trades that involve operating machinery and other public safety accommodations, reports Marijuana Moment. Illinois became the first state in the country to legalize cannabis through legislation rather than a voter initiative in 2019; bill sponsor State Rep. Bob Morgan (D-Highwood) described the iegislation as giving people chances to "make good choices" and enjoy individual liberties outside of the workplace. The bIll now heads to the Illinois Senate for consideration.
Share progressive news about people, businesses and events in Illinois by clicking here.