When they realized they were both wearing "polyester grandpa pants" and cardigan sweaters, Michael and Stef Duncan knew they were destined for each other. 
They didn't realize those grandpa pants would also inspire a business they would co-run.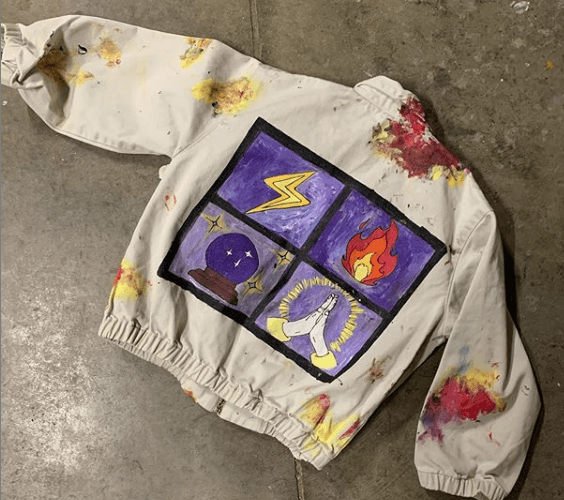 Thrift Bandit is the online vintage venture of Michael (from Burlington in southeast Iowa) and Stef (from Jerico in northeast Iowa), who describe themselves as "nerds running this out of our basement."
Launched in the summer of 2019, Thrift Bandit seeks to provide an alternative to first-hand, mass-produced disposable clothing — and to honor trends.
The couple curates a collection of vintage and secondhand pieces for both adults and children. "Items tend to find us," they said. Thrift Bandit also creates one-of-a-kind wearable art by bleaching and tie-dying tees, flannels, denim, sweats, and more.
More and more folx are shopping secondhand. it's less expensive, generates far less waste, and fills the need for creative self-expression. 
It's also far more sustainable than wasteful "fast fashion" that is still rampant among families. According to the organization Sustain Your Style, Western society families each reject an average 66 pounds of clothing each year. Only 15% is recycled or donated; the rest is burned or thrown away to add to landfills.
The clothing industry has also become the second largest polluter in the world, just after the oil industry. This is partly because of fast-changing fashion trends and constantly declining quality. Over time, this accumulation of clothing takes a dire toll on our health, our planet, and on garment workers' lives.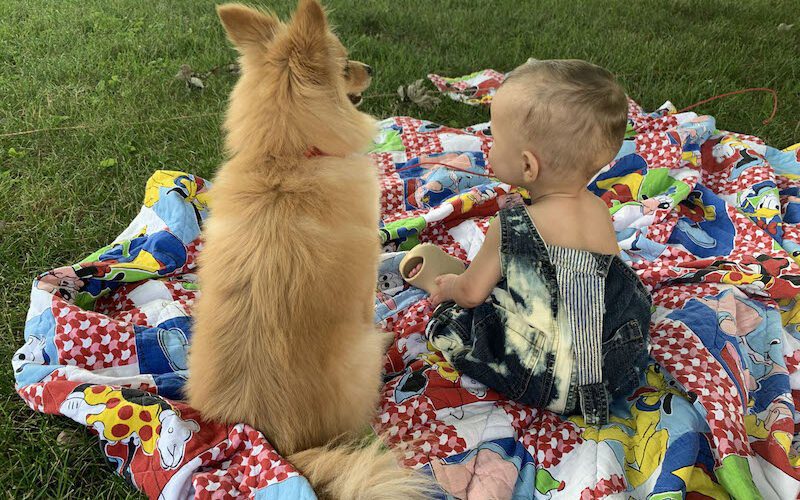 The Real MainStream chatted with Mikey and Stef Duncan of Thrift Bandit via email to learn more about them, their business, and the future of recycled fashion. This interview has been edited for brevity and clarity.
---
TRM: Does the name Thrift Bandit have any special significance?
TB: We met working at a telemarketing spot, which if you know, is soul crushing work. We would pass notes and drawings to each other to pass the time, and it turned into what we called a Bandit Book: A List of Schemes (i.e. robbing banks, completing heists … you know, anything that would get us out of work). We have referred to ourselves as the Bandits ever since.
TRM: Where do you source your items?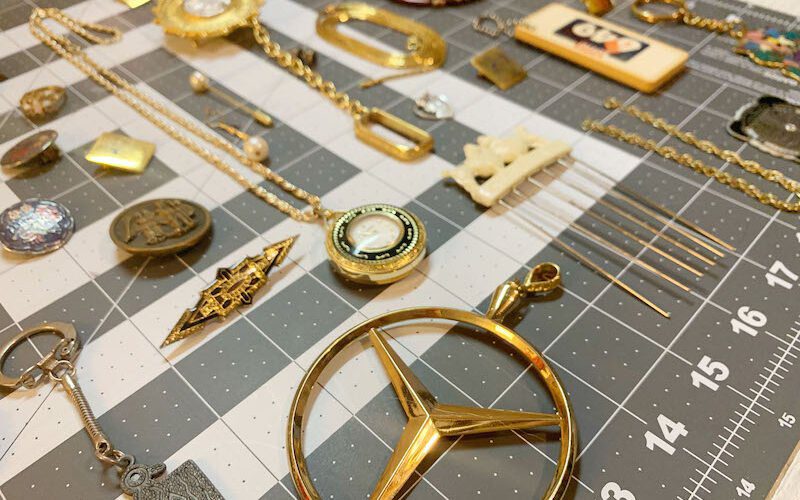 TB: Of course the obvious: thrift, consignment, second hand stores and garage sales. We also go to flea markets, pawn shops, gun stores, and talk to a lot of people. A lot of sourcing comes from networking: talking to people we know in the thrift/resale game, asking people at garage sales "what else do you have," giving out our number, and connecting online.
TRM: You recently launched a Thrift Bandit kids' line. What inspired this? How has it been received so far?
TB: It happened naturally. We are new parents and have been picking up kids' stuff whenever we see it. There are plenty of people out there who are into vintage and have kids. Anyone who has kids knows they want their little people to be stuntin' just like them. Everything is cuter when it's small! Plus, kids need to look funky-fresh too.
TRM: What collaborations or partnerships do you have with other businesses or creators?
TB: Thrift Bandit is available at White Rabbit in Iowa City. It's cool to see our stuff shown in a place we have been shopping at for years. and next to so many other talented makers.
The Thrift Bandit x BADART bandana collaboration is our first official collaboration and our first Thrift Bandit merch. We worked with our brother, Brandon Duncan of BADART, to create the artwork and had them printed locally. We will also be donating Thrift Bandit pieces to the Iowa Wolf-PAC fundraising campaign (to end undue corporate influence on American elections) on their Virtual Warrior Workshop to End Corruption in DC.
(The top picture features Stef and Mikey Duncan, their dog, and an example of their tie-dyed clothing for kids.)