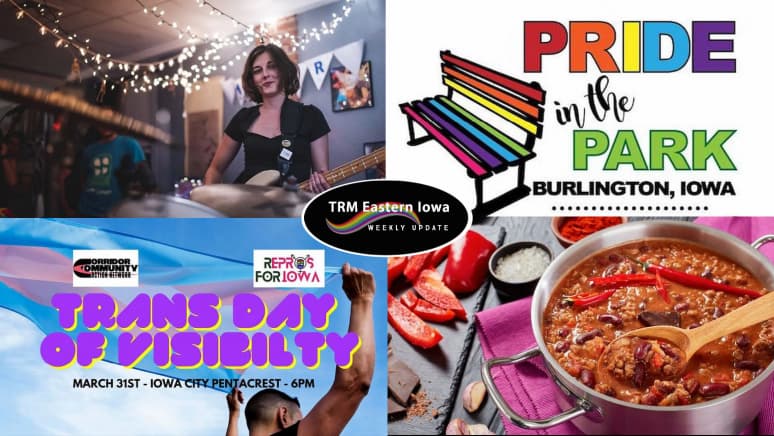 EASTERN IOWA — Such a busy two weeks coming up for eastern Iowa, whether you're in the Quad Cities, Iowa City or the Cedar Rapids area.
The action starts today with burlesque, reading, roller derby and a chili cook-off. Next weekend, you'll find two ways to honor the Transgender Day of Visibility March 31 and the Hollywood Queer Prom for teens in the Quad Cities.
You can also read about DIY jewelry opportunities at Beadology Iowa, more food fun at MCC of the Quad Cities and in North Liberty, and a scholarship program by PFLAG Oskaloosa.
Theres even more to read about in eastern Iowa. Check out The Real Mainstream's weekly update.
read more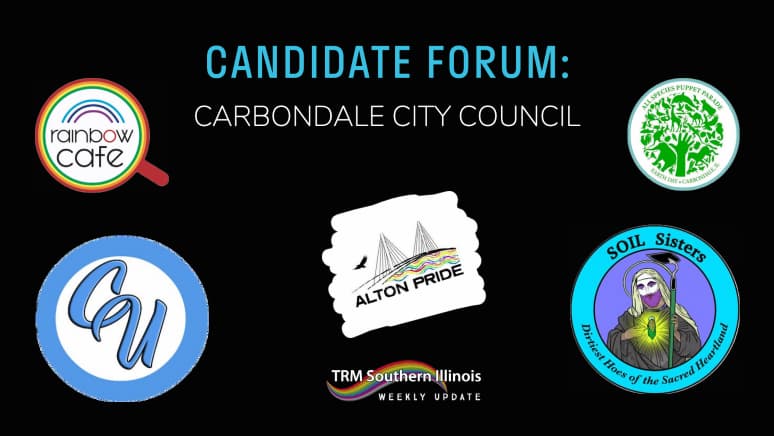 Six of seven Carbondale City Council candidates are slated to participate in tonight's candidate forum on LGBTQ issues.
That's the first of many progressive, LGBTQ affirming and intersectional events coming up in southern Illinois.
Learn in our Weekly Update about workshops for the upcoming All Species Puppet Parade, a youth prom closet by Alton Pride, and an important milestone for the SOIL Sisters.
Plus, Carbondale United wants you! The nonprofit is looking for a programming director; read about the position here.
And find all about the latest run of Rainbow Cafe special events coming March 31, April 2 and April 8. Read on!
read more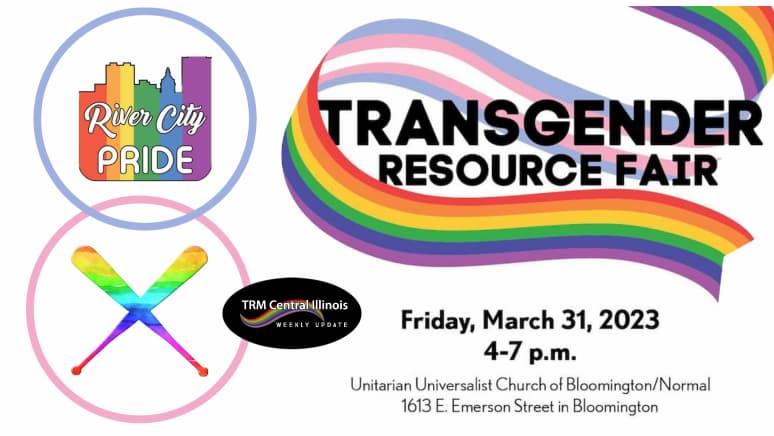 CENTRAL ILLINOIS — Though the big Ritz gala this weekend in Springfield is sold out this weekend in Springfield, central Illinois is bursting with LGBTQ affirming events in coming weeks.
Bloomington offers a Transgender Resource Fair March 31. The UP Center of Champaign County offers "Five Lesbians Eating a Quiche" April 1.
PFLAG Galesburg, Skate Palace and six other groups team up for Leading with Love Skate Night April 8.
And Springfield PrideFest starts raising money for its big festival (coming May 20) with Golden Girls Drag Queen Bingo April 21.
Check out our first TRM Weekly Update for Central Illinois.
read more
Find More Upcoming Events
Take the TRM Poll
New question every month!
Which TV/screen adaption of Charles Dickens' "A Christmas Carol" is your favorite?