EDITOR'S NOTE: You may know Jenni Fitzgerald as the "special assistant" to legendary University of Iowa head coach Lisa Bluder, one of the familiar faces with Bluder on the coaching bench for years. But did you know Fitzgerald was also one of Iowa's first-ever 5-on-5 girls' basketball stars? Or that she remains one of the state's most heralded high school athletes? Or, that she knows as much about heartbreaking loss as she does about thrilling wins? I was fortunate to play softball with Fitzgerald while attending North Scott High School in eastern Iowa with her, in 1985 and 1986. I gathered this collection of information through a sitdown with Fitzgerald in early 2020, and a look back at the start of Fitzgerald's athletic career, plus some of the experiences that made her the mentor she is: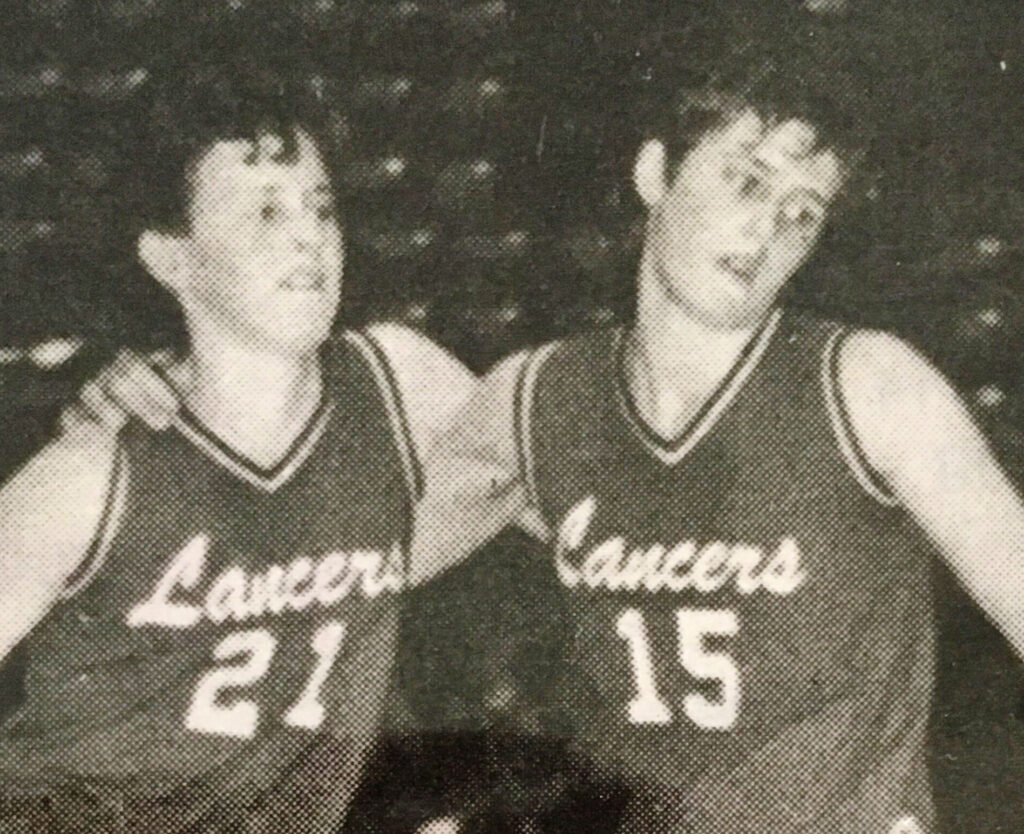 • Fitzgerald excelled at not only basketball, but also volleyball and softball while attending North Scott High School in Eldridge, near the Quad Cities, from 1982 to 1986. She helped lead the girls' volleyball team to a state championship her senior year, guided the girls' basketball team to an undefeated, top-ranked season in 1985-86, and helped the girls' softball team to a top ranking, too.
• She has earned her sports laurels by filling "support" roles. She was a setter for her volleyball team, a center fielder in softball, and a point guard in basketball, focused on reading the court to successfully get the ball to others to score.
• Unlike many other high school teams who were converting from 6-on-6 to 5-on-5, North Scott had less than a year to convert in 1985-86. Fitzgerald made the transition in the middle of high school, just before her junior year, "immersing" herself in the new style of her favorite sport. She fondly recalls chasing her coach around for admission to the gym, where she'd practice shooting and ball-handling year-round after hours. She also studied plays with the help of her father Bob.
• Fitzgerald's hardest loss came at the high school state championship in 1986, when her top-ranked basketball team (undefeated all season) lost to Marshalltown by a score of 73 to 62. The large ending point spread doesn't convey the tension of the match, which seesawed back and forth until about the last two minutes and was tied 35-35 at halftime. A grainy online video of the historic championship game — only the second 5-on-5 girls' competition in history, and the first to feature more than a few teams — shows a typically disciplined North Scott team in chaos and panicked to score in the final few minutes.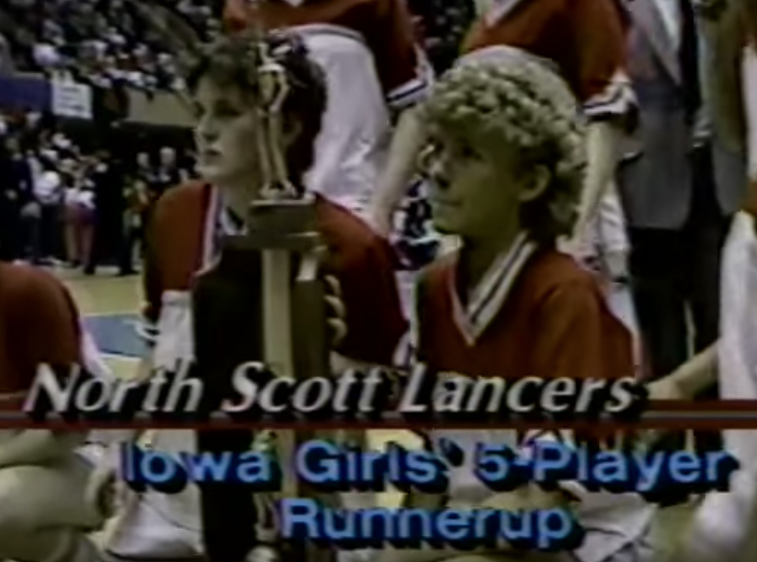 • Even in loss, Fitzgerald stood out in the state during the 1986 tournament, chosen by the media as the All-Tournament Team Captain. The old video of the game and awards shows a young Fitzgerald unable to smile while the All-Tournament ribbon is hung around her neck, when the crowd roars, and when the giant second-place trophy is placed in her team's hands. "I'm really still sad about it," she said in 2020.
• Among the things she most appreciates about the young Hawkeye players she helps guide today: their "selflessness" and their sense of fun. "You can see the fun they're having with each other, and that just brings the fans in," she says. "They get it. They're selfless. They'll do whatever it takes for the win. Even if it means passing the ball for the third time in a row. And I think historically, that's how our teams are. Lisa is always doing things to empower women, and to teach them to communicate."
• Today's high school and college athletic stars face an undue amount of scrutiny, input and pressure, Fitzgerald says. "It's harder for kids nowadays because everything's so public," she says. "When I was in high school and college, every once in a while, maybe the Des Moines Register or the North Scott Press would run something. Nowadays, everybody knows everybody's business."
• Female athletes today trigger even more empathy from Fitzgerald. "Any college athlete in any sport lacks confidence, but you see it more in women," she says. "They carry it differently. That's one of the biggest things about coaching in general; you can tell your players how much you believe in them, but they need to believe it."
• Spending more time with family is why Fitzgerald adjusted her role with the University of Iowa team this year. Fitzgerald is close to her parents, older sister Robin, younger brother Randy, and extended family.
• Team spirit has been what coaches and teammates have noted about Fitzgerald for literally decades. Bluder praises Fitzgerald's ability to help others be their best. "She is not in it for herself or for any attention that success brings. She absolutely delights in others having success and knowing that she had a role in making that happen." Former teammate Pam Leslie Loussaert, who joined Fitzgerald in volleyball and softball, uses words like "balance," "even keel" and "cohesive" to describe Fitzgerald's leadership style in a 2018 Quad City Times article. Her former high school coach Deb Menke described Fitzgerald in the same article as constantly "holding herself accountable." Menke's recollection of Fitzgerald's style of teamwork now reads timeless.
"She always understood that great teams are a result of great teamwork. She's a very humble individual who always lifted the performances of teammates ahead of her own accomplishments. She's in it for all the right reasons."
(cover photo provided by Jenni Fitzgerald and features, l to r, Jenni Fitzgerald, Robin Roberts, Jan Jensen and Lisa Bluder during an appearance on ABC's Good Morning America in 2019)