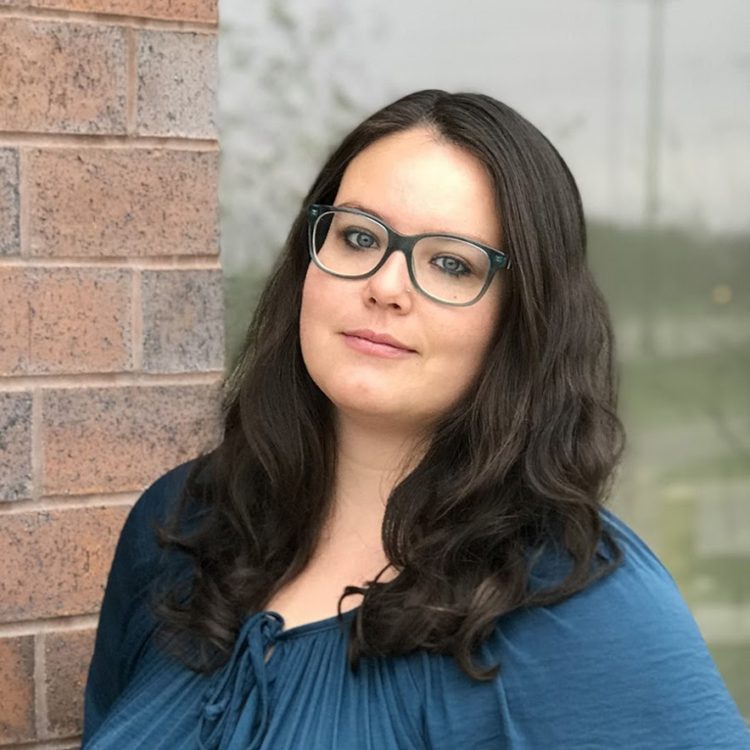 A graduate of One Iowa's Leadership Institute is paving the way in making digital healthcare records more inclusive and sensitive to marginalized people, including those who are transgender.
Emily Brown, who works for UnityPoint Health in Des Moines, recently graduated from One Iowa's Leadership Institute. She is researching how to change electronic health records to be more LGBTQ-friendly, impassioned by her own personal experience as a workforce planner and openly bisexual woman.
"We want to be inclusive for all patients— all are welcome," she said. "We are holding hospitals accountable for providing high quality patient care, because lots of walks of life are treated in our facility."
UnityPoint asked for Brown's help to research electronic health records when an employee asked to be excused from providing care to transgender patients, citing religious beliefs.
"It was just very disheartening," Brown said. "Transferring this person was not going to be a good option, and it was not an ethical option. While we do offer religious accommodations for certain reasons, this was not reasonable or possible."
The scenario inspired Brown to educate healthcare providers and create better practices for truly inclusive patient care. She started by looking at technologies, policies, and employee practices.
No religious doctrines exist that would justify a healthcare provider refusing care for transgender patients, Brown discovered. The employee was requesting an extreme measure: a promise from the department that this employee would never be required to care for any patient identified as transgender.
Brown believed this was an unrealistic and unethical request. Her leadership agreed. The employee stayed in their role, and no changes were allowed in patient care.
Brown's experience inspired her to gather even more resources. She sought out additional material to educate and guide employees on caring for marginalized patient populations such as LGBTQ people.
She attended a health and wellness conference sponsored by One Iowa, the Des Moines-based organization dedicated to improving the quality of life for LGBTQ people in Iowa. Brown applied for and received a position in One Iowa's Leadership Institute, which prepares LGBTQ Iowans to be community and political leaders.
Daniel Hoffman-Zinnel, One Iowa's executive director, praises Brown's current work at UnityPoint. "This is really hard work, and it takes time and it takes a commitment to lifelong learning, because things are constantly changing," he said.
He also praised Broadlawns Medical Center, which is working with One Iowa on changing its health records.
"They are very much interested in updating their electronic health records by looking at how they can adapt their current system to be more inclusive for marginalized populations, especially the transgender and non-binary community," he said.
Another measure Brown is helping her health system implement: rainbow badge reels to all employees who want to display their inclusiveness. She is also helping the hospital health system use a "preferred pronoun" system, rather than traditional binary pronouns.
Brown is fully open at her job, having come out as a bisexual during the "religious accommodation" challenge. Since graduating from the One Iowa Leadership Institute, Brown continues to educate health care providers.
Catherine Jurgens, a traveling ER nurse, says it's hard to find a truly progressive electronic medical record system. The best she's found are systems that offer "other" as a gender option. "That is helpful because it gets confusing when medical orders go in for something like a prostate exam on a female patient," she says.
EPIC, the nation's largest Electronic Health Record system, currently only offers binary gender options, limiting to those who identify other than male or female. Other issues that remain to be addressed:
building in a third gender option
including a special note section with strategic questions for providers to ask
an area for notes about born names and legal names — a question that can be distressing for those who identify with a name reflective of their gender.
Hoffman-Zinnel said ongoing training is needed among healthcare providers.
"We encourage training on a yearly basis, just to stay on top of language and terminology, and really keep that practice," he said. "We want people to feel more confident and more equipped in the workplace."