Bars, Pride groups hold second Sunday protest over anti-LGBTQ bills
Three LGBTQ bars and two eastern Iowa LGBTQ pride groups have organized a second protest event  Sunday, before the One Iowa "Rally to Resist" event. Both events are to stand up against the 29 anti-LGBTQ+ bills introduced by Iowa Republican state legislators this year.
The Garden, The Blazing Saddle and Basix LGBTQ nightclubs — along with CR Pride and Iowa City Pride — have called a "March on Iowa for LGBTQ Rights " sign-making event and march to the Iowa Capitol that starts at 12:30 at The Garden Nightclub in downtown Des Moines.
The event coincides with a 2 p.m. "Rally to Resist" organized by One Iowa and sponsored by almost two dozen other nonprofit organizations. Sign-making stations will also be available at that event on the Capitol grounds starting at 1 p.m. You can read more at the March On Iowa for LGBTQ Rights Facebook page, and the Rally to Resist Facebook page. You can also learn more about three other protest or education events about the anti-LGBTQ+ bills — happening March 9 online and March 11 in Cedar Rapids and Davenport — in this article from March 2 in The Real Mainstream.
IOWA CITY: Voices of the Stones returns this weekend
Iowa's premier bead store hosts a two-day showcase of unique gems and stones provided courtesy of a traveling duo of gem experts. Voices of the Stones, based in Woodstock, N.Y., visits Beadology Iowa, 355 S. Clinton St., once a year with their collection of premium beads, gems, metal and other textures. The duo of "Carole and Mary" tour shops nationally throughout the year and also provide "zoom shopping."
You can find the collection at Beadology Iowa, 355 S. Clinton St., until 6 p.m. today, and from noon to 5 p.m. Sunday. Head to Beadology Iowa's Facebook page to learn more.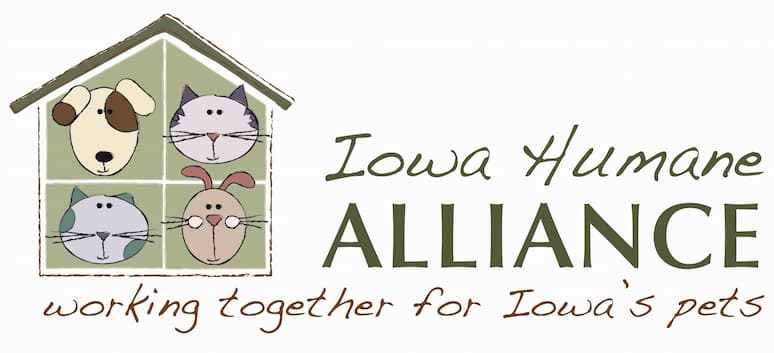 CEDAR RAPIDS: Hot Soup-Cold Noses for animals March 10
Treat yourself to a soup dinner to go while also helping to reduce the number of animals brought to shelters: join the Hot Soup-Cold Noses Drive-Through Supper from 4:30 to 7 p.m. in Cedar Rapids Fri., March 10. The event benefits the Iowa Humane Alliance, a nonprofit based in Cedar Rapids that provides spay/neuter clinics and Trap-Neuter-Return services to reduce the population of free-roaming cats. Funds from this event will go specifically toward spay/neuter services for companion animals. To participate, head to the Iowa Humane Alliance Clinic at 6540 6th St. S.W., Cedar Rapids, and choose from five soups for your take-home meal, which also includes dessert and bread. Learn more at the Hot Soup-Cold Noses event page.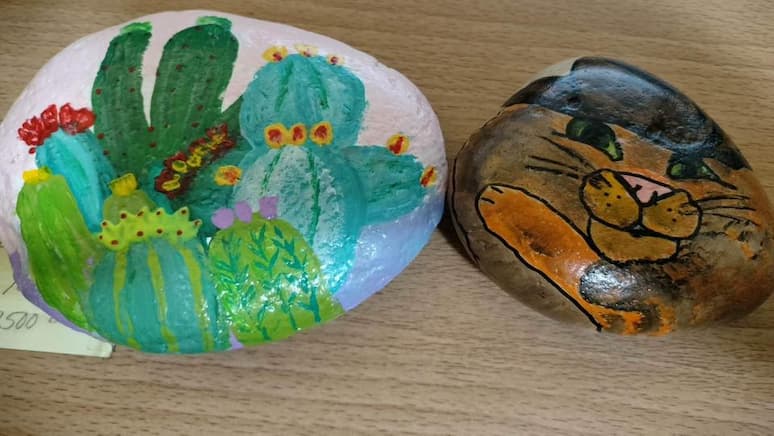 DAVENPORT: MCC hosts pizza party March 11, rock-painting March 12
Looking for a way to relieve stress and enjoy the company of like-minded people? Metropolitan Community Church of the Quad Cities has two options coming up: the Community Meal Pizza Party happening March 11, and Rock-it With Paint happening 1 to 2 p.m. Sun., March 12.
MCC, at 2930 W. Locust St. in Davenport, is a non-denominational LGBTQ affirming congregation. It will provide the pizza and sides on March 11, and paint, brushes, and a limited supply of rocks (you're encouraged to bring your own rocks, too). The event is part of MCC's effort to be "more than a church and beyond gay." Learn more about MCC at its Facebook page.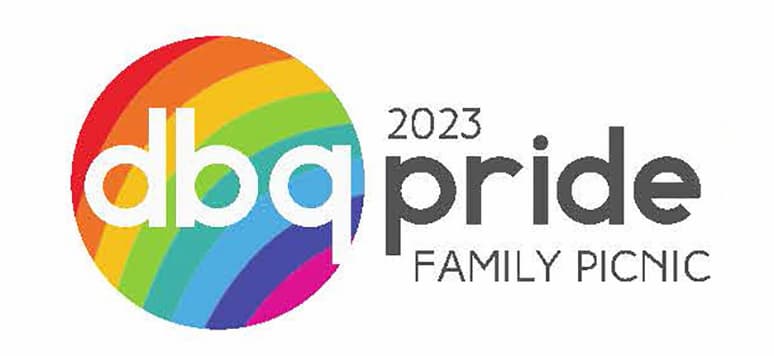 DUBUQUE: DBQ Pride Family Picnic and Block Party June 3
The Dubuque community in northeast Iowa has announced its annual Family Pride Picnic and Block Party will take place June 3. The noon to 3 p.m. celebration features vendor booths, music, dancing, kids' games and food. The celebration is coordinated annually by the Multicultural Family Center, which provides events year-round for teens, LGBTQ+ residents, and People of Color. The group is also seeking sponsors for the event, and for year-round LGBTQ+ programming. Learn more about becoming a sponsor  at the event website.