CARBONDALE: City council forum draws eight of nine candidates
Just over a week after local School Board candidates skipped a Town Hall focused on LGBTQ+ issues, the Carbondale City Council Candidate Forum on LGBTQ+ issues Wednesdaay drew eight of nine candidates running for Carbondale City Council and mayor.  The event was coordinated by Pride in Action-Southern Il., which coordinates the area's annual Pride Fest and several other efforts year-round.
Four new candidates and three incumbents are pursuing three city council seats up for election on April 4. Two are vying for mayor.
In addition to functioning as a welcoming urban area for LGBTQ+ people throughout nearby rural regions, Carbondale is within hours of several states that are furthering legislation this year considered to be anti-LGBTQ+, including bans on drag performances in front of minors, or on gender-affirming care for those under age 18. "Keep in mind that LGBTQ+ issues are not just limited to Carbondale, and that Carbondale offers a safer space in Southern Illinois for many who live in surrounding towns," Tara Bell-Janowick, head of Pride in Action, wrote in a press release.
A stream of the forum is available here.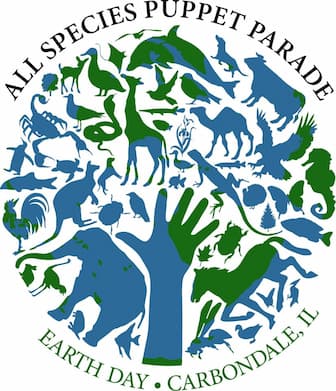 CARBONDALE: All Species Puppet Parade workshops coming
You have four more chances to attend a puppet-making workshop in time for
Earth Day's All Species Puppet Parade
— and one of those chances is this Saturday. This kid-friendly event at the Carbondale Park District, 925 Giant City Rd., features more than making puppets from recycled materials; kids can also partake of Beloved Mothra Stewart reading from children's nature books, and Mary Sullivan talking about mushrooms, i.e., "The Fungus Among Us." Workshops will also occur March 29, April 8, and April 12, and all workshops happen at the Lakeland Center, 925 S. Giant City Rd. Learn more about
all the puppet-making workshops here
.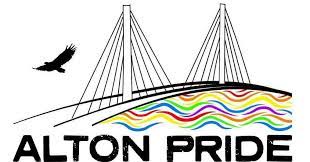 ALTON: Prom closet, bunny pics part of Alton Pride's upcoming youth outreach
Alton Pride was formed with an extra emphasis on serving youth — and events coming April 1 and 2 are focused specifically on that goal. "Pictures With the Bunny!!" starts 1 p.m. April 1 and includes not only fun photos but also goodie bags, games and other kid stuff. Learn more at the "Pictures With Bunny" event page. Then, April 2 kicks off five weekly chances to seek out prom attire. The collection includes dresses, shoes, accessories and male-identifying attire. Donations are also welcome by emailing youth@altonpride.org. Hours of operation each week are 11 am. to 3 p.m., at 524 Belle St., Alton.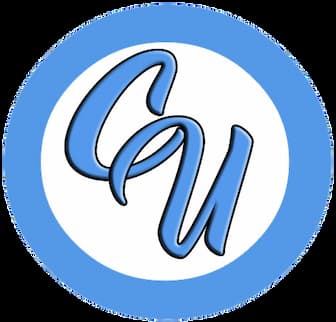 CARBONDALE: Social justice group seeks program coordinator
Want to help make a difference for people who have been incarcerated and are working to return to life outside of imprisonment? Consider applying for
Carbondale United
's program coordinator position. The nonprofit is seeking someone with at minimum a bachelor's degree or equivalent experience in human services or a similar field; experience working with the formerly incarcerated; organizing and communications abilities; knowledge of criminal justice, and of the Carbondale community; and ease with conversing with a broad range of people from different backgrounds. Send your application to
carbondaleunited15@gmail.com
.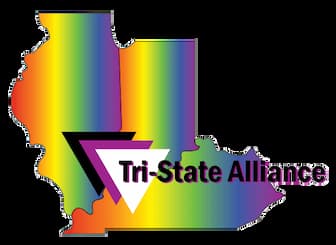 HARRISBURG: LGBTQ+ youth group seeks support while facing conservative Christian attacks
The
Tri-State Alliance
that hosts a monthly youth program in Harrisburg is asking the public for support in the form of donations, in the face of a series of attacks by conservative Christians. Two candidates in Harrisburg's upcoming library board election April 4 have made stopping LGBTQ+ events for youth and at the local library the focus of their campaigns. You can learn more in The Real Mainstream's recent article about
conservative Christian attacks on the LGBTQ+ community in Harrisburg
. In addition, the youth group has seen signs for its events torn down. Contact the group's Harrisburg director, Elizabeth Cook, at
3statealliance@gmail.com
.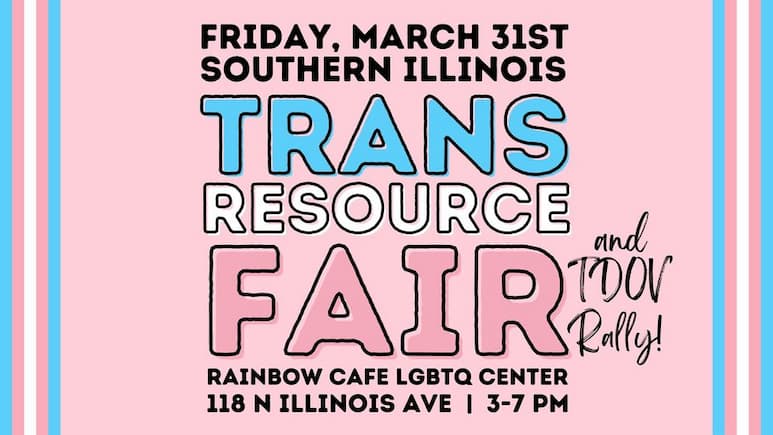 CARBONDALE: Trans Resource Fair, Picnic in the Park Pride Edition, coming for Rainbow Cafe
The Rainbow Cafe LGBTQ Center is coming through with a ton of events — starting March 31, with a
Trans Resource Fair
filled with providers, guidance, products and more for people who are transitioning, thinking about, or who know someone who is. The fair takes place in the town square, downtown Carbondale, across the street from Rainbow Cafe's future new home.
Next up for Rainbow Cafe: the annual
Picnic in the Park-Pride Edition
April 2, featuring family-friendly activities including a bounce house and egg hunt, plus vendors and a food truck for adults.  Then, April 8 is the second annual Pride Prom, an all-ages alcohol-free event that will also feature royalty (three categories) open to those under age 25. Learn more about the
Southern Illinois Pride Prom here
. Keep an eye on the
Rainbow Cafe website
  for the latest on this nonprofit's support groups and other activities for the 20 southern Illinois counties it serves.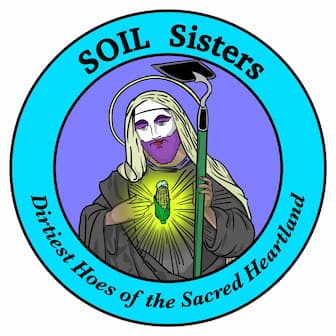 CARBONDALE: SOIL Sisters proclaimed new "house" with Sisters of Perpetual Indulgence
The charitable activist group
SOIL Sisters
announced last week it has become an official house with the nationwide
Sisters of Perpetual Indulgence
nonprofit. The Sisters started in Iowa City, Ia., and relocated to San Francisco in 1979,  then went on to lead the way in activism for the rights of people with HIV/AIDS and other charities. SOIL formed in Carbondale in 2019 under the leadership of Jonny Gray (also known as Sister Mothra Stewart) and has been a regular presence at LGBTQ-identified events, protests and causes since. "It means we have been fully recognized by our fellow houses for the hard work we have done over the last 2 1/2 years," the group wrote in a Facebook post announcing the official recognition. "It means that we keep serving the amazing queer community of Southern Illinois as well as the St Louis Metropolitan area and the Metro East." For more information, see the
SOIL Sisters website
.