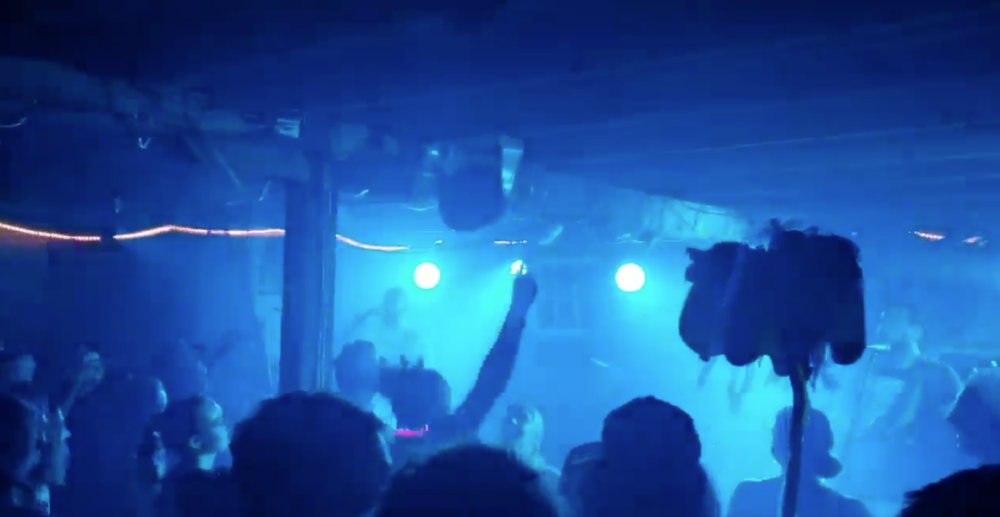 "The sunsets here are some of my favorite," texts a friend before I head to the last night of Camp Euforia near Lone Tree, Iowa.
My car was all set in the back, and I had my bag of nuts and White Claws in tow. I trudged through the festival field like a packhorse, in my Bonnaroo galoshes that I've had for over five years. After running into a high school buddy at the festival gate, I wove through and headed to a familiar campsite in the same spot as last year with friends from Iowa City.
The iconic farm scene of Camp Euforia is one I've explored at least three times in recent years. My favorite M.O. has been to arrive in the dark of night, and I did the same this year, immediately returning to comfortable memories and some new faces.
One of those charming new grins belonged to a festival first-timer. Like me, he'd arrived late into the night. At first, he was irritated it had taken so long for him and his boyfriend to finally get to this "destination."
But when the two finally arrived, the community of "Camp E" swooped in and helped them set up their camp right away. After sleeping in his tent, he awoke to an amazing sunrise on the farm with beautiful people bustling around in their camps, taking a break from their everyday hustle to be together.
Camp E is a time for social circles to interconnect. Whether you're generally into the bro-alumni scene of Sports Column, or a part of the funky-electro squads found at Gabe's and Blue Moose, you never know who you'll run into at Camp E.
It's a joke amongst the townies in the Iowa City bar scene that you'll have a high school reunion if you go to Joe's, The Deadwood, George's or a local show playing at a venue. Camp E is no exception.
You run into people you've known for years and may have forgotten were even in town, or life has brought them back home. Sometimes, long-term relationships are formed here. My friend told me how Camp E helped rekindle sparks with her current boyfriend months after a Facebook chat and amazing pool date seemed to go to waste.
This year, the night I arrived at Camp Euforia, 15 of us gathered under a half-collapsed canopy during a severe thunderstorm watch. Suddenly, my good friend Brent's face appeared on my shoulder; he'd travelled from Des Moines to come be with old roommates by surprise.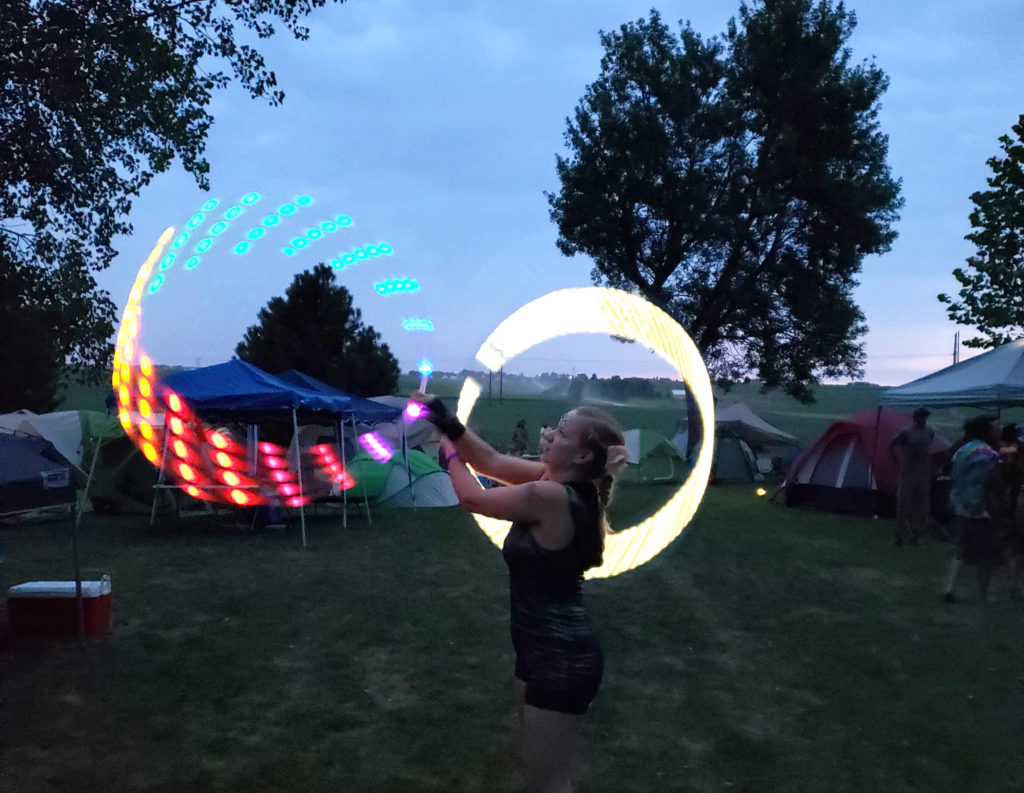 That's the story at the farm. People of all ages, including families for their Kid's Rock Korner, come together at least once a year at this place to catch up on old times.
During the rollercoaster of summer weather for us Iowans, the festival in July usually has a survivalist feel, while festival-goers bear rain and heavy winds. Last year, several vendors and campsites lost equipment and products to a heavy windstorm the first night of camp, a dismal scene of a tower of canopies piled by the dumpsters.
This year, we had a high heat index, too.
But the weather never deters anyone from coming back, sharing, and spending time together. It's part of the "fan appreciation" vibe of Camp E. Everyone looks after one another, everyone can eat, sleep and have a good time. We still danced between raindrops until morning; Camp E campsites are right next to the main event space, so if you aren't feeling the crowd, you can boogie with some good tunes right where you are.
The origin of Camp E begins in 2004 when the host band, Euforquestra, decided to team up with land-owner Jerry Hotz to showcase local music from Iowa City. The festival has since expanded to include big names like Horses and Hand Grenades for the grassroots-lovers; Kung Fu for the electronic dance music jammers; Tauk, The Ghost of Paul Revere and many others in this two-day music festival ranging back and forth with folk, funk and house genres.
During the day, there is community yoga, drum circles, art projects and general meandering, meeting new peeps while occasionally slapping the shared bags of wine tied to many canopies. When the sun goes down, the glow toys come out, and there is live fire spinning in a secluded space by Jerry's Bar.
The large stage venue is an outdoor space where the crowd is as loose and free as the love in the air. People can choose their experience, whether they want to be right in front of the stage or hang back under the trees and still be able to see the entire show.
Euforquestra's closing set on Saturday featured "Euf Zeppelin" and "modern-funk with vintage soul." The set was visually beautiful, with lights and bubbles. We all moved together for the big show and the groovy hits, as we all screamed our thanks. "We love you, Jerry!"
Camp Euforia is a way to experience local music in a laid-back space with some amazing people. There are other great festivals in Iowa coming up. The "319 Fest" Aug. 10 in Cedar Rapids offers dozens of bands in all genres on six stages (319fest.com). If you like EDM, see the "515 Alive" festival in Des Moines is Aug. 16-17. The "Mount Vernon Creates" First Annual Music Festival is coming Aug. 24. Check out shows with available camping at Codfish Hollow Barnstormers.
Come on out next year to Camp E, or any festival with an open mind and heart, things to share, good vibes. You'll be sure to have a fantastic time connecting with the beats, and with other people.
Horseshoes and Hand Grenades was one of the headliners at this year's Camp E. Read Cheryl Weatherford's interview with vocalist Adam Greuel here!