Clock Inc. speaks out against Iowa Republicans' anti-LGBTQ moves
While Iowa Republicans continue to make inaccurate and often damaging comments about LGBTQ+ people, Clock Inc. LGBT Community Center in the Quad Cities is starting to issue statements against those comments. Thursday, Clock Inc. posted a statement opposing a law that would ban drag performances in front of people below the age of 18. "Drag shows are an important part of our culture and provide a safe and welcoming space for LGBTQ+ person to express themselves and explore their identities," the group wrote. " And on Feb. 10, the nonprofit issued a statement pushing back against comments Feb. 3 by Iowa State Rep. Jeff Shipley, a Republican from Fairfield, contending that LGBTQ+ advocates are encouraging "mental illness" among youth.  "We call on all Quad Citizens to stand with us and reject these disgusting comments and hateful laws," the group wrote in part.
Iowa is among at least 14 states considering legislation that would limit drag performances, reports the Washington Post, It's also among 21 states looking to limit "gender-affirming care" for transgender children and teens, writes Advocate Magazine.
Marriage equality pioneer Obergefell brings "accidental activism" to Iowa City Feb. 28
For a look back in time at when LGBTQ+ marriage equality did not exist, and a look ahead at LGBTQ+ activism needed today, check out Jim Obergefell's Feb. 28 talk in Iowa City. Yes, this is the namesake of the Obergefell vs. Hodges Supreme Court decision in 2015 that officially, legally validated marriage between two female-identifying people, or two male-identifying people, instead of one of each. Obergefell, above, describes himself as an "accidental activist" for his historic role in earning same-sex marriage rights; his case was inspired by his late partner's death in 2013, two years before the historic ruling.
Obergefell also raised concerns about the much-heralded Respect for Marriage Act passed last fall. He told CNN at the time that the law, passed as a "safety net" for marriage equality should the U.S. Supreme Court reverse its 2015 ruling, is better than nothing. But he also said it raises concerns that individual states could outlaw a right that should be equally guaranteed to everyone regardless of sexual or gender identity. Currently, 30 states still have laws on their books that ban same-sex marriage, reports Xtra Magazine, and those bans would take effect if the U.S. Supreme Court reverses Obergefell.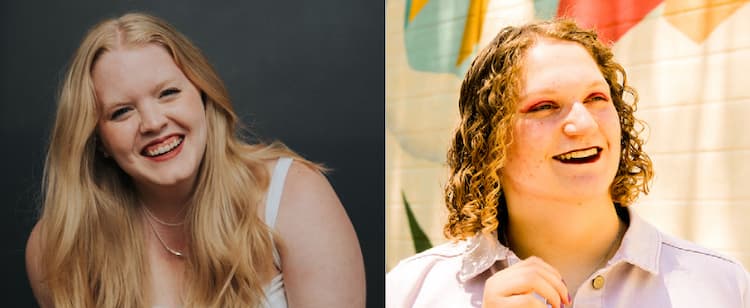 Rainey leads trio of poets Feb. 23 in Iowa City
Looking for a way to explore words on a different level? Check out the Soft Stuff Poetry Night Thursday in Iowa City. Caleb "The Negro Artist" Rainey will bring his award-winning spoken word to the Englert Theatre stage along with Des Moines poet Kelsey Bigelow and one of Rainey's former students Hannah/Charlie Hall (above). Hall was part of IC Speaks, a spoken word mentoring program for high-schoolers that Rainey founded along with Iowa City Poetry. Hall also has competed on poetry slams in Ames and Des Moines.
Rainey, in the cover picture, has published two poetry compilations, released an album of his poetry set to music, and travels the country performing and talking about spoken word. For more on this event, happening Thursday evening, see the "Soft Stuff Poetry Night" Facebook page.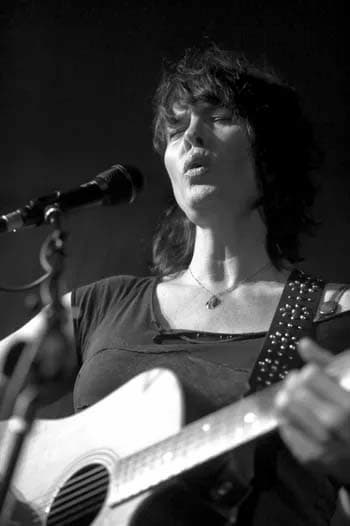 Decorah's Namoli Brennet performs March 4
Namoli Brennet, an internationally known singer/songwriter/multi-instrumentalist who lives in Decorah when she's not touring, will "dust off the old PA" for one of her first live performances in a few months. Brennet, above, performs the evening of March 4 at Impact Coffee. Brennet has paved paths as one of the first-ever openly transgender live musicians and has earned numerous Outmusic and songwriting awards.
Her latest album "Light It Up," that Queer Country calls "an uplifting shot of hope…that queers the sonic landscape." You can learn more about her journey in this podcast from Queer Theology. You can also get a taste of Brennet's acoustic folk/rock on her YouTube channel. The Impact Coffee show starts at 7:30 p.m.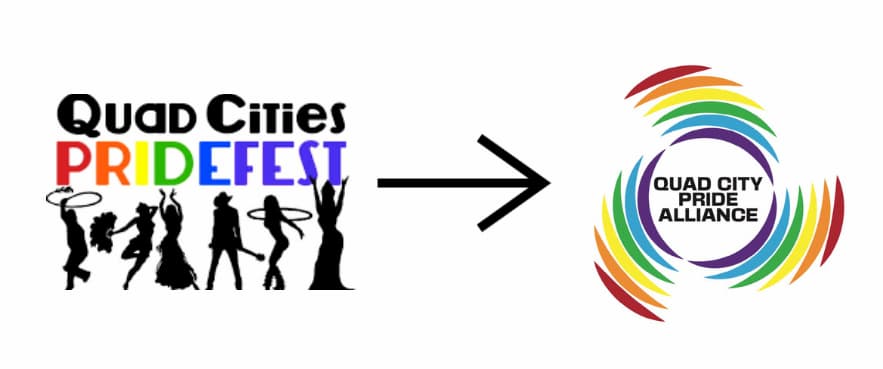 Quad Cities Pride group changes name
Quad Cities Pride Festivals, the private group that ran annual LGBTQ+ Pride events in the area for the last eight years, is renaming itself and becoming a nonprofit, group leaders announced this week. The new Quad Cities Pride Alliance will take over running the annual June event that will take place at Schwiebert Park in Rock Island for the second straight year. The group also plans to hold other events year-round, organizers said in emails.
The new nonprofit will bring to three the number of LGBTQ+ Pride groups functioning in the Quad Cities, which actually includes seven cities connected along the Iowa/Illinois border. The new QCPA (formerly the for-profit Quad Cities Pride Festivals) has run two Pride festivals annually in June and September. The original QC Pride nonprofit, which used to handle the annual Pride celebrations, has handled the parade and some movie showings for several years. And The Project of the Quad Cities, a large nonprofit that provides health care, counseling and support services to 40 counties along the Illinois/Iowa border, will hold its third annual Pride Party at Bass Street Landing June 17.
(cover photo courtesy Caleb "The Negro Artist" Rainey. Send your Eastern Iowa Weekly Update info to reachus@therealmainstream.com)