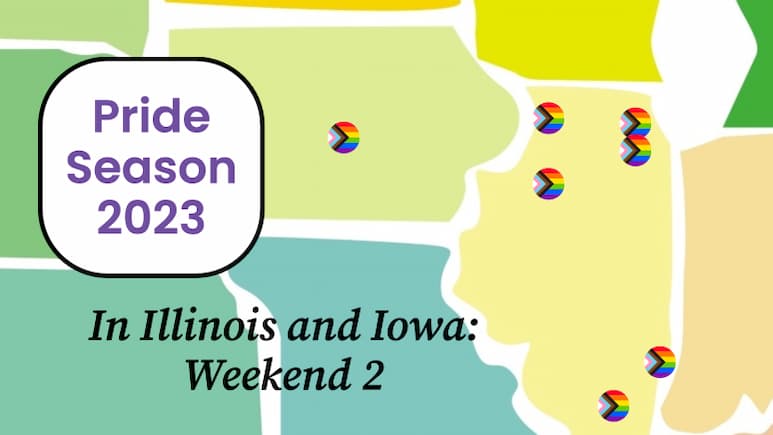 The second big weekend of Pride Season 2023 includes almost two dozen events, including big festivals in Des Moines, Ia., and at least seven Illinois communities.
Carbondale, Elk Grove, Galena, Geneva, Kewanee and Mount Carmel are all holding their big Pride events.
And you can find another dozen Pride-related things to do all across both states, ranging from film, to picnics, to concerts, crafts and more. Plus, take a look ahead at what's coming next week and weekend.
Check out The Real Mainstream's round-up of Weekend 2 for Pride Season 2023 in Illinois and Iowa.
read more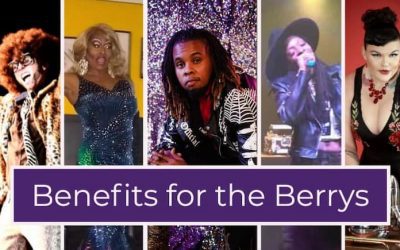 DAVENPORT — If you're looking to help out Lexus and Peach Berry, the couple that survived the Davenport Hotel collapse May 28, you have three benefits and two direct fundraisers to choose from.
The benefit shows start tonight at Mary's on 2nd with a diverse show featuring drag, comedy, rap and live music. They continue next weekend at Newman's Nightclub & Lounge with another drag show and a day-long EDM mini-festival.
You can also purchase T-shirts to benefit the couple directly, or donate to their GoFundMe account. Find all the links here.
read more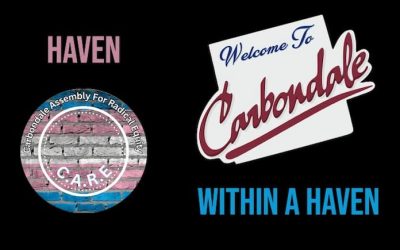 CARBONDALE – Whether you're LGBTQ, female-identifying, or a Person of Color, the Rainbow Cafe LGBTQ Center and a new  group want you to know: you're welcome here, especially if you don't feel welcome where you are. The center is joining with the new Carbondale...
read more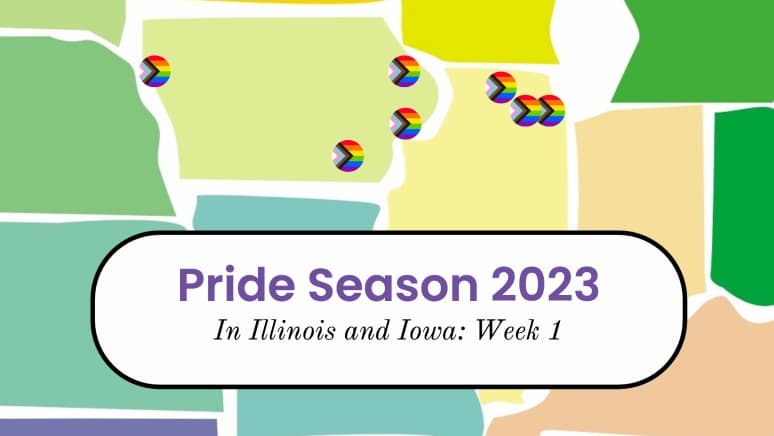 It can be overwhelming, with almost 100 Pride season events happening this year throughout Illinois and Iowa alone.
We can help. This is the first of our weekly Pride season updates through June, summarizing the big Pride Fests coming up, the smaller Pride events also happening soon, and info on how to register for even more Pride stuff.
We're starting with this weekend's Pride Month kick-off, starting with Pride Fests in Dubuque, Ottumwa and Sioux City in Iowa; Elgin, Niles and Rockford in Illinois; and the Quad Cities in both states.
read more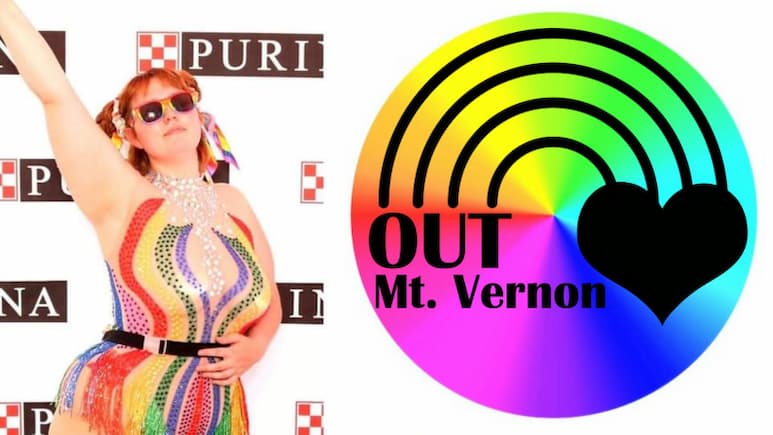 MOUNT VERNON, IL — Alexia Stallons and her colleagues have been working to strengthen a sense of LGBTQ+ pride in Mount Vernon for two years. Saturday, they'll invite the community to join them in a family-friendly picnic and celebration.
It's the first official Pride gathering for this southern Illinois town of about 15,000. You'll find about 50 vendors, games galore, music and more.
The event is coordinated by OUT Mt Vernon, which Stallons says is focused on creating more "outreach, understanding and togetherness."
read more
"Some of the best journalism in the Midwest. Way more depth and much better investigation than you'll find in your local newspaper."
SUBSCRIBE
For delivery, e-Editions access, and exclusive offers!