Now that abortion is no longer a constitutional right in America, the state of Illinois and its commitment to supporting "a woman's right to choose" is pivotal to many other states' responses to the historic overturn of Roe V. Wade two months ago.
It's happening in Waukegan, just miles from Wisconsin, where abortion is now illegal except to save the life of the mother, reports National Public Radio. It's happening all along Illinois' eastern border with Indiana, where the State Legislature banned almost all abortions, effective Sept. 15.
It's happening in Alton, just 22 miles from Missouri, where abortion became illegal the day after the Dobbs decision that overturned Roe V. Wade. And it's really happening in Carbondale, the far-south Illinois community that is within hours of five states.
At least three nationally-known abortion service providers from other states have announced they are relocating there, or opening satellite clinics. One of them is the CHOICES Clinic based in Memphis, Tenn., where one of 13 state"trigger bans" kicked in following the Dobbs decision that overturned Roe V. Wade.
Led by Jennifer Pepper, a former Alton resident, CHOICES aims to open a Carbondale clinic by the end of September at the latest.
"Illinois is going to be the closest state to us that has codified the right to abortion access," Pepper said in a Zoom interview Aug. 26, two days after that ban kicked in and bans abortion altogether. "If things happen the way we expect, if all the southeast loses abortion access, it's possible Carbondale could be the farthest south point where abortion services are available."
Also opening new clinics in Carbondale: Dr. Alan Braid, who performed abortions in Texas in defiance of state law, reports St. Louis Public Radio. Planned Parenthood of Illinois, which is already absorbing much of the increased demand along the Wisconsin and Indiana borders, also seeks to open a Carbondale location, reports the Chicago Tribune.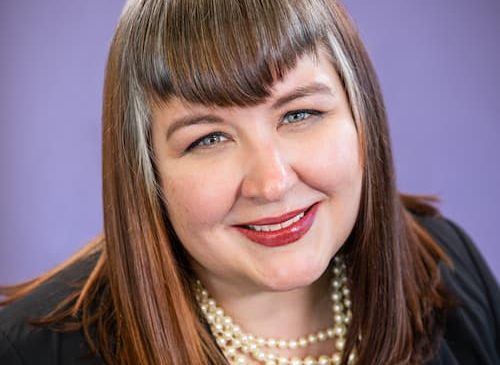 Pepper said she's seen studies that indicate 50,000 to 300,000 people might be turning to Illinois to seek abortion services, now that those services are far less available to so many in other states.
The pull to Illinois is happening for several reasons:
• Illinois is one of only 12 states where abortion is legal for all except for "after the point of viability," when a fetus is determined able to survive on its own, typically 24-26 weeks, writes the nonprofit Guttmacher Institute.
• Illinois is also one of only seven states nationwide that require state Medicaid to fund all abortions, says Guttmacher.
• It has none of the limitations that some states have had in effect, or put in effect since the Dobbs decision, writes ACLU-Illinois: no forced waiting period, no parental consent requirement for teens, no restriction based on criminal records or imprisonment,
• It's served by Amtrak, a low-cost transportation route that extends throughout the state, from its southern point to Chicago.
For Iowans, abortion is still legal up to 20 weeks. But two key steps have already occurred to lay the groundwork for that access to be severely restricted. Just before the federal Supreme Court's Dobbs ruling, Iowa's Supreme Court overruled its 2018 ruling that protected abortion rights up to 20 weeks. And last month, Iowa Gov. Kim Reynolds asked the state Supreme Court to reinstate a ban on abortion after six weeks.
Pepper says CHOICES had served many patients from outside of Tennessee prior to the state's ban and is accustomed to working with patients from a variety of circumstances. Prior to Tennessee's abortion ban, she said, CHOICES SAW many patients from nearby Mississippi and Georgia. The Carbondale clinic may end up serving Missourians, Iowans and more, she expects.
"What's three hours?" she says, of the drive from Tennessee to Carbondale, for instance. "Patients are already driving four and five hours to receive abortion care. (The ban) is not creating a lack of access it is exacerbating an already existing lack of access."
While CHOICES has been busy working to open its Carbondale clinic, it's also been pursuing some other long-term change goals and pivoting toward some new ones:
• Already a provider of birth care, too, CHOICES began almost a year ago retraining many of its medical assistants in birth care, aiming to be ready for the increased pregnancies likely to result from abortion bans.
• CHOICES aims to train more staff in nontraditional birth forms. These include midwifery, which is simple birth care by health care experts typically more open to holistic and natural methods, and doulas, who are non-medical birth support experts.
• Training to increase Spanish fluency among staff continues and is likely to increase; statistics show that Black and Brown people are more harshly impacted by abortion bans than whites.
• Pepper continues to connect with some key clinics nationwide on the "full-spectrum model," which includes abortion care as part of a comprehensive continuum of care all throughout a woman's pregnancy, from conception to after birth.
"I think it was very strategic over the years of the anti-choice community to work on siloing abortion providers," Pepper said. "When you're on the margins, it makes you easier to stigmatize. It has been a really strategic move by anti-choice leaders. But I don't think it serves patients or the providers.
"People need access to abortion, but also birth, gender affirming care, family planning, menopause management … I hope by being out front and talking about our model in a courageous way, we'll help others talk about it. That's the long term change we're going fior, we'[ really want fully comprehensive clinics that want abortion services, too."
The full-spectrum model is a way of understanding abortion care that was advocated even prior to the Dobbs decision, Pepper said, by clinics such as the Hope Clinic in Granite City, Ill. Or by abortion rights leaders like Rebecca Hart Holder, head of Reproductive Equity Now.
Holder said in a panel discussion just before the Dobbs ruling that reproduction and pregnancy create a myriad of challenges that are especially heightened for people of color and other marginalized identities, like LGBTQ people, migrant workers who face unique challenges related to official I.D. requirements, and poor people in general regardless of race or ethnicity.
"This is not just a fight about abortion, abortion is what's in the news right now, and it is what is being used as a political wedge issue," Holder said. "Really it's about the full spectrum of reproductive health care and ensuring that everyone has equitable access." ▪