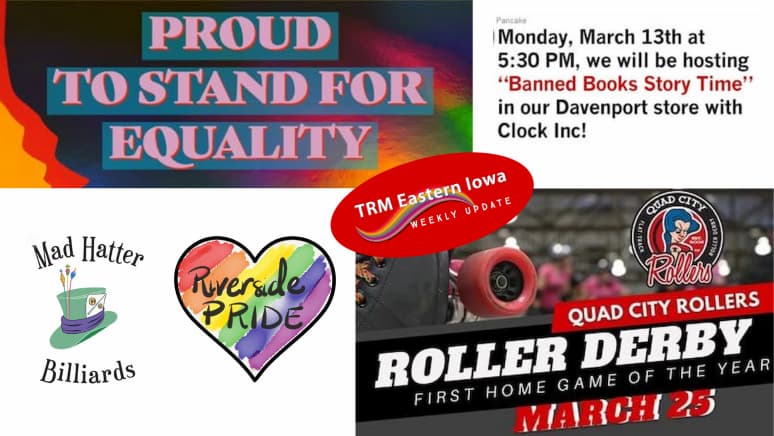 Starting with rallies today in Davenport and Cedar Rapids, eastern Iowa is bustling with LGBTQ affirming and intersectional events coming up.
Read about Pride happenings in Iowa City, Fort Madison, Ottumwa, and more.
Find out about some fun sports opportunities soon: a huge women's professional billiard tournament and related events in Fairfield, biking and disc golf in Iowa City, and roller derby in Eldridge near the Quad Cities, and Iowa City.
Plus, it's a great time to make your own earrings at Beadology Iowa in Iowa City. And if you're looking for a few recommendations for corned beef and cabbage for St. Patrick's Day, we have two starting suggestions.
It's all in the latest TRM Eastern Iowa Weekly Update.
read more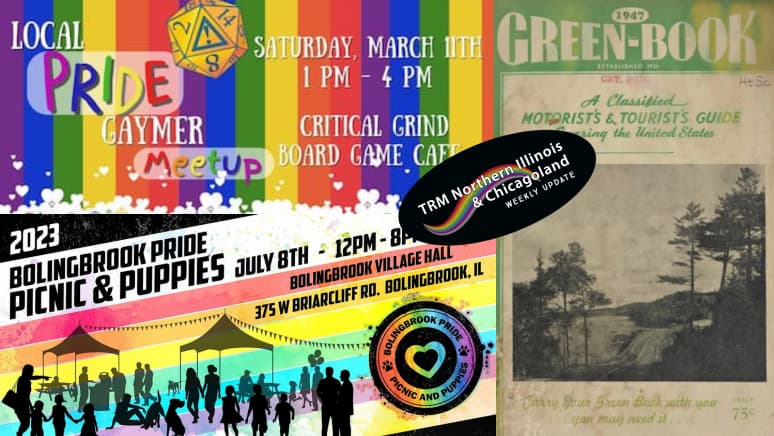 Northern Illinois is bursting with LGBTQ+ Pride events and more, including two great ways to honor Black history.
Check out Pride events this weekend and coming up in Bolingbrook, Elgin, Naperville, Plainfield, and Rockford.
Plus, explore an LGBTQ+ 'gayming' event in Shorewood, the upcoming Juneteenth Festival in Elgin, and a somber exhibit about The Green Book of the mid-20th century, at Skokie's Holocaust Museum.
It's all in the new TRM Northern Illinois & Chicagoland Weekly Update.
read more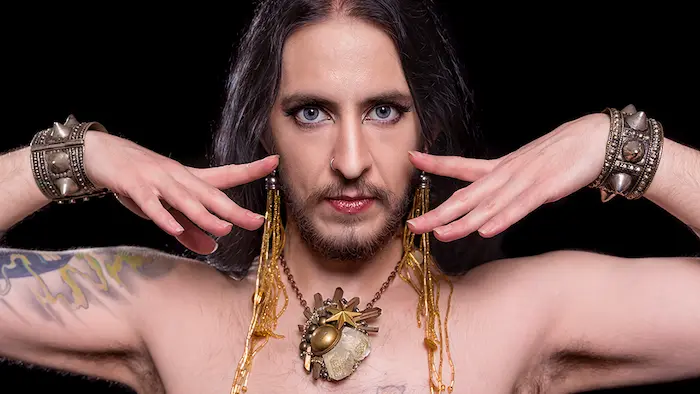 Kamrah is a trans-masculine belly-dancer from Chicago who defies stereotypes and will headline the Rainbow Variety Show in Carbondale tonight.
As someone who also studies microbiology and anatomy, and identifies as autistic and a "geek," Kamrah also brings a new level to the term "intersectional."
Read about Kamrah and other local performers who will take the Rainbow Variety Show stage tonight in Carbondale. The featured performers include author Rafael Frumkin, dancers Kimea Rhines and Darryl clark, vocalist and sound healer Pat York, and acoustic performers Shane Bruce, Jacqui, Elana Floyd-Kennett, Shane Bruce, and Curt Wilson.
The show raises money for the Rainbow Cafe LGBTQ Center and its work of LGBTQ support and social opportunities, HIV and AIDS testing, harm reduction, and more.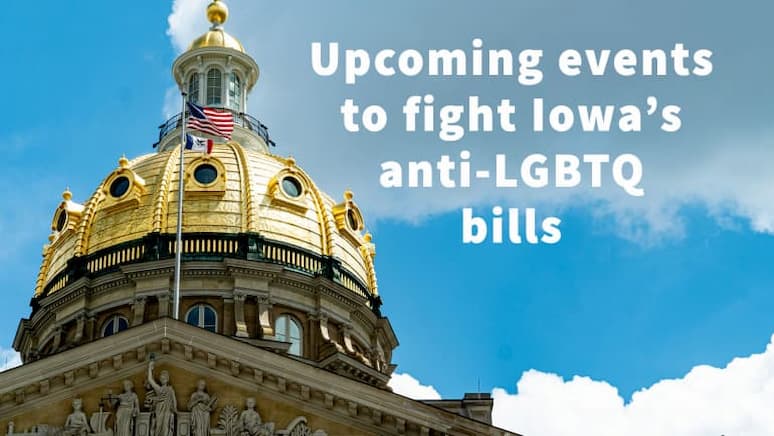 You can join five events coming up to protest or learn about the anti-LGBTQ bills proposed in the Iowa Legislature.
Find out about events happening this Sunday in Des Moines, Davenport, Cedar Rapids, and Iowa City.
Also coming up: the online "Urgent Meeting for Iowa Trans* Families," a chance to focus in on proposals affecting transgender youth and their families. Those bills are the ones likely to make it through this Friday's "funnel" for committee approval.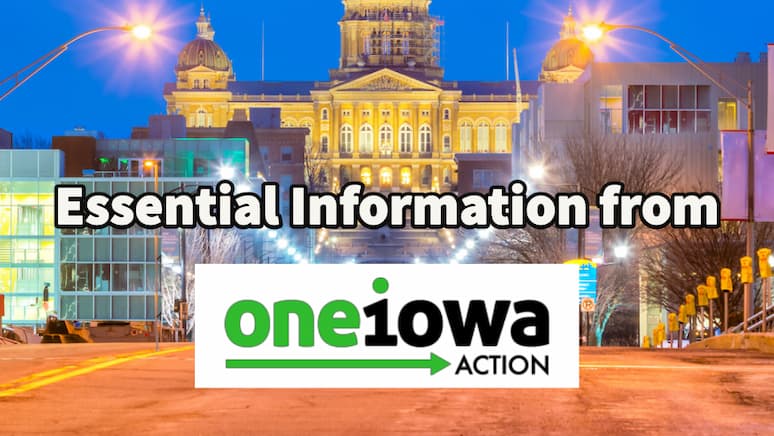 One Iowa Action has a page tracking 29 bills that include measures considered anti-LGBTQ+ .
The page, an annual service by the lobbying arm of One Iowa, is gaining even more focus this year. Iowa is among 14 states noted by the ACLU as having a record number of anti-LGBTQ+ bills proposed among state legislators.
Here's a look at the One Iowa Action tracking page, some of the bills it's tracking, and Iowa's overall legislative process, including its "funnel weeks" — one of which ends this Friday.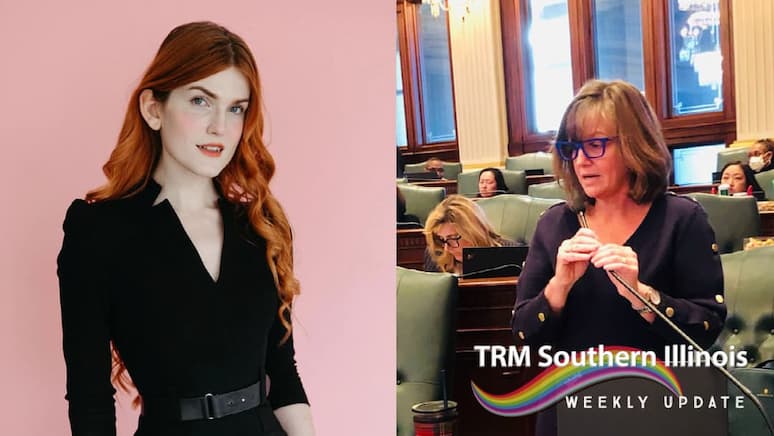 A bathroom bill that doesn't even require multi-gender bathrooms triggers an Illinois state representative to cancel a planned appearance in Edwardsville.
Meanwhile, a Carbondale nonprofit is putting out a call of support for LGBTQ activist groups in Tennessee, where two anti-LGBTQ bills have advanced and are on the verge of becoming law.
You can also learn about some pivotal Carbondale City Council happenings: a "Meet the Candidate" event by Clare Killman, and a gun violence study before the City Council Tuesday.
it's all part of the TRM Southern Illinois Weekly Update.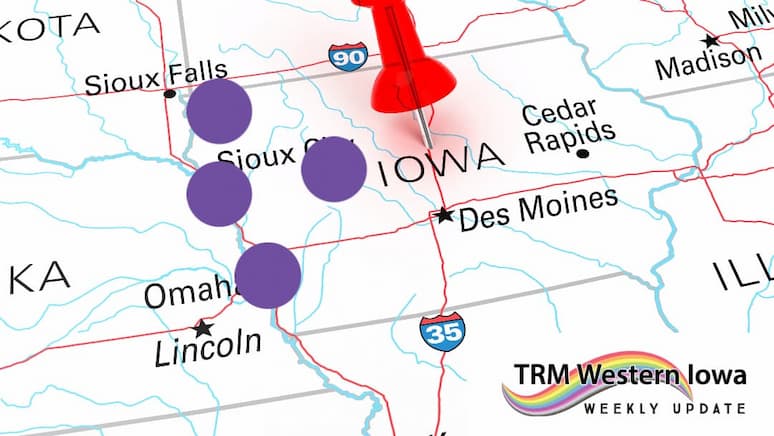 If you live in western Iowa, you have at least four LGBTQ+ Pride events to choose from this year.
Read about plans underway for SUX Pride June 2 and 3, Fort Dodge Pride Fest coming June 24, Heartland Pride for Omaha and Council Bluffs on July 15, and Pride Orange City in October.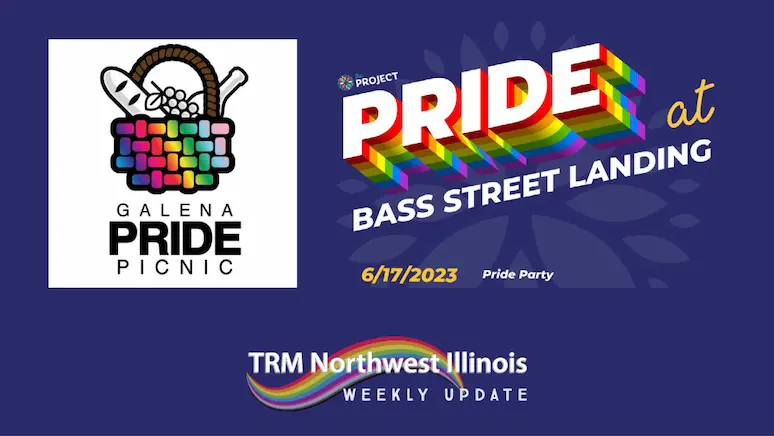 The Galena Pride Picnic, the Pride Party at Bass Street Landing in Moline, and the first-ever Kewanee LGBT Pride Fest are among the Northwest Illinois LGBTQ Pride events coming together.
Read about them here, along with the new name for the group that runs the Quad Cities Pride Fest, happening this year June 2 and 3.
Plus, learn about the cannabis dispensaries aiming to open in Moline.
It's all part of the TRM Northwest Illinois Weekly Update.
Take the TRM Poll
New question every month!
Which TV/screen adaption of Charles Dickens' "A Christmas Carol" is your favorite?
LGBTQ+-identified Events Coming Up